Jason Roberts: The broker wants to make sure the advisor isn't taking the clients to lunch.
Brooke's Note: RIAs were already winning in the marketplace in two important ways — by poaching assets directly from brokers and by hiring brokers as employees (with assets coming in tow). Now there's a third way that they're getting business from brokers: The brokers are simply paying RIAs de facto protection money to stay cool with DOL regs relating to 401(k) assets. Pick your cliché but the thinking of many brokers is that half a loaf is better than none so they're giving up a portion of their revenue stream in exchange for an agreement that their assets don't get fully poached. This trend is happening now and on a much larger scale, it seems, than most of us realized. It has long been the case that the Morningstars and Financial Engines of the world made money as fiduciaries — but now smaller RIA firms may get in on the act by offering a level of flexibility, customization and cachet that their small broker counterparts are comfortable with.
With the landscape of the 401(k) industry about to undergo a massive shift, IBD and wirehouse advisors are reaching out to their traditional rivals, registered investment advisors, to retain their books of business.
New fee disclosure rules that require advisors to spell out their specific costs to plan sponsors have led advisors affiliated with broker-dealer firms and wirehouses alike to initiate deals to outsource fiduciary responsibilities to RIAs. See: DOL tells employers when they must fire advisors to 401(k) plans.
Starting July 1, in order to service 401(k) accounts, advisors must indicate if they're fiduciaries and describe whether they'll serve as a 3(21) fiduciary, outlined in the Employee Retirement Income Security Act of 1974 or a 3(38) fiduciary, which gives the advisor discretionary control. Because of this new fee disclosure, industry leaders say that more plan sponsors are demanding that advisors serve as fiduciaries. See: One-Man Think Tank: The fiduciary standard may sink Wall Street's advisors-on-yachts. Should we care?.
The new rules clearly benefit RIAs, who typically serve as fiduciaries, but leave many brokers grappling about how to handle their 401(k) accounts — especially if their firms refuse to let them take on fiduciary status.
However, 401(k) plans have traditionally been sold through insurance companies and transactional-based brokers because RIAs weren't equipped to sell them.
Deals everywhere
As a result, deals have been sprouting up throughout the United States. For instance, Nationwide Insurance Co. in Columbus, Ohio, has partnered with RIA Iron Financial Management Inc, in Northbrook, Ill.
Another insurer, The Principal Group Inc. of Des Moines, Iowa, is outsourcing fiduciary services to consulting firm and institutional money manager Wilshire Associates Inc. of Santa Monica, Calif.
In addition, Bank of America Merrill Lynch has announced it will let its elite advisors become fiduciaries and has partnered with Morningstar Inc. to provide fiduciary services. See: Merrill Lynch jumps on the fiduciary bandwagon in retirement plans but critics see lingering conflicts.
And in some cases, advisors at some broker-dealers, such as LPL Financial, have created their own deals by reaching out to firms such as Iron. See: The head of a $12 billion RIA spars with UBS and LPL execs on the great fiduciary debate.
Uneasy alliances
While it may seem like an ideal accommodation for all parties concerned, problems crop up when brokers and RIAs outsource fiduciary services to RIAs. An obvious downside is the potential for poaching: These traditional competitors must carefully craft deals agreeing that they won't try and steal away the other advisor's clients. Other drawbacks include added costs to the plan sponsor and legal hassles that could arise should one advisor accuse the other of misconduct.
Firms such as Morningstar and Financial Engines (See: How giant advice provider Financial Engines can sweep the 401(k) field — or not) have provided outsourcing services for years, but these macro solutions aren't always a great fit for individual brokers, says ERISA attorney Jason Roberts, founder and chief executive of Pension Resource Institute, which works with RIAs and brokers alike.
"There's more flexibility with a small player," he says. "Some of the larger firms will say, 'it's my way or the highway' and you won't get that with some of these smaller RIAs."
One way to ensure that the brokers feel comfortable is by clearly outlining the brokers' role in this type of arrangement, says Roberts.
Ultimately, however, "the broker-dealer rep has to adopt [the RIA's] business model [and] be more of a quarterback," he says.
And RIAs who have set up business models where they're not competing head-to-head with broker-dealers will be most attractive to brokers as outsourcing alternatives, Roberts adds.
He points out that these arrangements must be crafted carefully to include non-compete clauses on both sides. There also needs to be an understanding that the broker still needs to service the plan as well.
"The broker wants to make sure the advisor isn't taking the clients to lunch," Roberts says. "I see a tremendous opportunity for some of the smaller RIAs to partner with their regional broker-dealers to handle the fiduciary status."
Door swings both ways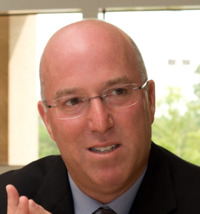 Dick Friedman: We want it to
be plan detailed and not to
have it as a generic platform.

The fact that these deals are happening across the industry isn't really surprising, says Rick Meigs, president of 401khelpcenter.com, LLC. "With the pension consulting industry moving away from strict commission-based compensation and the need to be a plan fiduciary, I can see why B-Ds would be looking for a new model that maintains a commission-based system and keeps them from being a fiduciary," he says.
Iron Financial, which manages about $1.5 billion in assets has been handling retirement accounts for years and just recently decided to offer outsourcing of fiduciary services to advisors at broker-dealers.
Given the dramatic changes in the industry, Dick Friedman, managing director of corporate retirement services for Iron Financial, says he began thinking about outsourcing his fiduciary services a few years ago.
"We figured we wanted to build the right model should we look to offer this as a national model," he says.
Friedman created a scalable solution that includes a customized investment policy statement for plan sponsors. His firm selects a menu of plan investments while also reviewing the plans regularly to ensure they meet fiduciary standards. Iron Financial also agrees that it won't compete against the advisors for which it provides outsourcing services.
"We wanted our quarterly fiduciary report to be plan-specific," Friedman says. "We built this so we could offer a differentiated 3(38) solution. We want it to be plan detailed and not to have it as a generic platform. "
Iron clad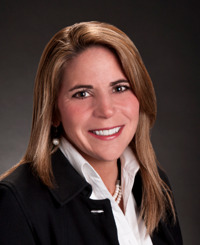 Anne Arvia: We've worked with Iron
before and they've got a lot
of cachet.
Anne Arvia, president of retirement plans at Nationwide Financial, says her company chose an RIA to handle fiduciary oversight because of demand from the company's advisors.
"Advisors told us they want to be a fiduciary and that they want access to the fiduciary," she says. See: How 10 top groups define 'fiduciary'.
Nationwide also serves as a record keeper in the 401(k) arena and has advisors who work at all of the major broker-dealers. Wirehouses also use Nationwide as a record keeper.
"We thought about Morningstar, but we chose Iron," Arvia says. "We've worked with Iron before and they've got a lot of cachet."
Nationwide has $85 billion in retirement plan assets, including public and private plans.
A full understanding
Tom Clark, president of Lockton Retirement Services, also worries about additional hassles in outsourcing relationships. Lockton is a subsidiary of Lockton Co., which also owns Lockton Investment Advisors, an RIA, and Lockton Financial Advisors, a wholly owned broker-dealer. The firm manages more than $20 billion in assets.
"When we stand as a fiduciary, there's a certain alignment. You're literally standing in the same shoes as the plan sponsor. That alignment is really important to us. It's very different if you're serving in an outsourcing capacity."
He says advisors — both RIAs and broker-dealers — need to pay special attention to these contracts. They need to understand precisely if there are any limitations to one party's fiduciary responsibilities. Some questions to consider are whether or not one of the advisors would be responsible for willful misconduct and whether a third party would have full responsibility or limited responsibility.
Like minds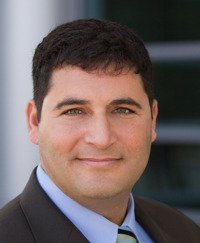 Joel Shapiro: Morningstar's a very large
organization … But it doesn't mean
their philosophy will be the same
as another organization.
In theory. IBDs and wirehouse advisors could reach out to corporate RIAs. But that might result in a loss of control and customization.
Joel Shapiro, senior vice president of 401(k) Advisors Inc., a $17 billion RIA based in Aliso Viejo, Calif., says it's critical that the strategies of the RIA and broker are in line with each other. Brokers should look at RIAs because the larger national firms may not offer them the customization they're seeking. See: Yesterday's proposed DOL regs underscore why default investments are the 401(k) market's giant untapped opportunity.
"Morningstar's a very large organization. They've got a lot of name recognition. But it doesn't mean their philosophy will be the same as another organization," he says.
No rubber stamp
"We take our responsibility as a fiduciary very seriously," counters Jeremy Stempien, director of investments for Morningstar Investment Management. "We have the resources, experience, data and access to managers to develop customized lineups for clients, but we're not going to rubber-stamp a lineup. Investors need a set of high-quality, low-cost funds that represent all the major asset classes in order to build robust portfolios."
More than 6,000 plans with more than $14 billion in assets use Morningstar's fiduciary services to design a plan lineup.
Look for the fiduciary label
Gary Allen, principal of Prudent Investor Advisors LLC, an RIA in Arcata, Calif., provides fiduciary oversight outsourcing services for broker-dealers and RIAs. He says his firm is seeing an uptick of interest from advisors at broker-dealers.
"Broker-dealers need to determine whether or not they want a fiduciary label and, if they don't, then they are stuck between a rock and a hard spot," he says. "The broker-dealers have always done business their own way, and they have to figure out how to plug in a solution with someone else."
Allen declined to quantify the assets he manages, but says his largest client has 3,700 participants and $240 million in assets. Prudent Investor provides outsourcing of fiduciary services for more than 200 advisors at 39 RIAs — and just three broker-dealers.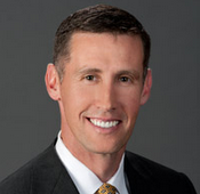 Scott Pritchard: Brokers are doing this
to keep their business and not
lose it entirely. They want to
maintain some of their revenue stream.

Use it or lose it
For brokers, reaching out to RIAs to help manage their 401(k)s is a necessity, says Scott Pritchard, managing director of Advisors Access, a service program of BAM Advisor Services LLC, a firm with more than $14 billion in assets under administration that provides fiduciary 3(38) managed account platforms for other RIAs.
"Brokers are doing this to keep their business and not lose it entirely. They want to maintain some of their revenue stream," he says. See: DFA takes on life cycle funds by putting an alternative offering in the hands of 401(k)-minded advisors.
Pritchard runs Capital Directions LLC, an Atlanta-based RIA with $900 million in assets. It provides s a managed-account platform for advisors using institutional asset classes and passive funds. The average plan size is about $5 million to $6 million in assets.
His primary audience has been RIAs, but he's seen a growing interest as well among broker-dealers who want his firm to serve as the 3(38) fiduciary.
Pritchard says the only way these deals work is if both the RIA and advisor from the broker-dealer agree not to compete, or try to grab the business of the broker-dealer. "We won't cross that line," Pritchard says.
Playing nice in the sandbox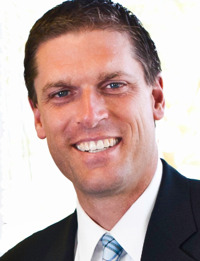 Jim O'Shaughnessy: The question is how
well we can all play in
the sandbox.
Jim O'Shaughnessy, managing partner of Sheridan Road Financial LLC, a dually registered LPL affiliate firm with $2 billion in assets, says he's been approached by more than a dozen advisors at wirehouses and broker-dealers who would like his firm to serve as a 3(38) or 3(21) for their plan sponsors. See: Cerulli report: Specialized RIAs likely to win middle-market 401(k) plan battle.
Even though LPL doesn't allow the majority of its 13,000 advisors to serve as 3(21) or 3(38), O'Shaughnessy is one of an elite group who do serve as fiduciaries.
"It's something we see as a viable business model. We just don't know how to do it yet. We're thinking there is a business model down the road where we could act as a 3(38) or 3(21) capacity where there is a broker attached to the plan."
O'Shaughnessy acknowledges that a host of questions and potential problems would need to be ironed out before he'd feel comfortable, and says that one of the biggest issues is having brokers and RIAs working together on the same accounts.
"We're going into unchartered territory. The question is how well we can all play in the sandbox," O'Shaughnessy says. "We still view the broker model as very viable and it depends on the needs of the client."
LPL and fiduciary
LPL has about 750 advisors who serve in a fiduciary capacity in 401(k) plans, says David Reich, executive vice president of retirement platform development, who says there may be a time for advisors to use outsourcing. See: Amping up recruiting efforts, giant LPL firm grew its revenue by 300% in 2011.
"In select situations, if we think it will help our advisors help their clients we would consider using an outsourced vendor; however as a retirement-focused business, we feel comfortable that LPL Financial can fill fiduciary needs across the vast majority of situations," he says.
When asked if LPL would allow its own advisors to serve as fiduciaries for other LPL advisors, Reich says: "If we felt this created a competitive advantage for our advisors without assuming undue risk for our advisors, retirement plan sponsors, retirement plan participants and our company, we would consider it."
Randy Long, founder and managing principal for SageView Advisory Group, LLC, whose RIA has more than $19 billion in assets, says he's been approached by other advisors who want his firm to serve as a fiduciary while the broker can still earn a commission.
"We're thinking about this as a growth opportunity down the road because there's becoming a need for that in the marketplace," he says. "There's a lot of changes coming," he says.
Still competitors
Whatever the benefits of a broker-RIA co-opetition in the 401(k) sphere, there is still, to be sure, spirited rivalry between the two channels.
"What's the value of an advisor if you can't acknowledge your fiduciary status?" says Long. "Those guys who sell product are dinosaurs. I think that business model is dead." See: The head of a $12 billion RIA spars with UBS and LPL execs on the great fiduciary debate.
"Discussing fiduciary standards and services with most registered reps, dually registered advisors, RIAs and IARs is like trying to get Democrats and Republicans to agree on something," says Phil Chiricotti, president of the Center for Due Diligence. He points out that outsourcing fiduciary services to firms can cause headaches for all advisors — regardless of registration status. See: Phil Chiricotti speaks out on broker-sold commissions, RIA fees and heresy.
"As the retirement plans business becomes more complex, very few advisory firms have the intellectual capital and resources to perform really high-quality retirement plans work," he says. "They may want to be helpful, but it may not be possible without real scale. Scale is not talked about enough, but it will play a major role in the consolidation of advisory services."
---
---
Mentioned in this article:
---
---
---
CFDD
Good article, but note that non-fiduciary advisors who outsource fiduciary services to leading 3rd party firms can cause headaches for their competitors, not for themselves. These services were designed and positioned to enhance the advisor's value proposition while enabling advisors and sponsors to offload some risk. Contracts may vary, but these advisors and their sponsor clients are generally indemnified with respect to 3rd party lawsuits regarding fund selection and monitoring. Driven initially by small retirement plan providers and now the BD community, the trend towards outsourced fiduciary services is alive, well and will continue to grow. Small RIAs may also start to use these outsourced services. In addition to the vendor's financial substance, becoming a fiduciary to a small plan is a risky business. When the outsourced 3rd party fiduciary services are teamed with the major players, i.e., Mesirow, Morningstar and Wilshire, advisors without these services, including small RIAs, could be at a competitive disadvantage. There are some very skilled RIAs serving the retirement plans market, but as market becomes more complicated, very few firms are fully capable of providing high level services. Small RIAs are unlikely to capture much of this outsourced business because they cannot compete with the financial substance, risk management committees, insurance coverage and organizational depth of the leading providers mentioned above. Unlike small traditional RIAs, these providers do not compete with non-fiduciary advisors. In addition to limited insurance coverage, small RIAs offering these services could also compromise their own insurance coverage.