Duane Thompson: It'd be a compromise, even though that doesn't seem to be a fashionable word right now.
Although RIAs are up in arms over a bill introduced in Congress in April that would create a self-regulatory organization to provide advisor oversight instead of the SEC, they may not have much to worry about just yet. See: Avoiding FINRA oversight may depend on talking sense to an options-trading House Republican.
At least, that's what Duane Thompson, senior policy advisor for fi360 and former managing director for the Financial Planning Association, says.
"It's not like the sky's falling in tomorrow."
Just a bill, sitting here on Capitol Hill
Thompson's sanguine attitude comes from a certain amount of knowledge about how the political system works — much like, he says, the old Schoolhouse Rock song, "How a Bill Becomes a Law," says it does.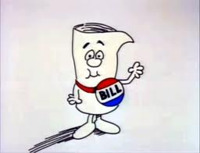 Like Schoolhouse Rock's 'Bill,' the Bachus
legislation may get stuck in committee.

A bill is introduced — in this case, the Investment Advisor Oversight Act of 2012 was introduced by Rep. Spencer Bachus, R-Ala. — it then must pass out of committee, and be voted on in the House before going to the Senate for approval. The likelihood of all these things happening is very low, says Thompson.
"This is a big issue, of course, but in the scheme of things that Congress deals with it's just one of many things," he says.
After the Bachus bill is passed out of the House Committee on Financial Services, which will probably happen in the next few months, it may even get through the House vote, but the hold-up will come once the bill is sent over to the Senate for approval. The Democrat-controlled Senate (at least for now) is extremely unlikely to pass the Republican-sponsored bill.
Vigilance
But Ron Rhoades, incoming chairman of NAPFA, says although is Thompson is likely correct, that may not be the right way to look at the issue.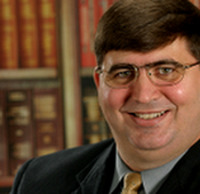 Ron Rhoades still sees dangerous scenarios
that could enable the Bachus bill
to sneak though — with devastating
consequences.
"There's danger out there. There's enough of a risk that we have to be proactive." See: A big California RIA fires off a letter to Senator Bachus decrying FINRA as SRO pick.
The bill will likely linger for a few years, be amended under a new Congress after the November election, and eventually get passed in some other iteration down the road. That means advisors must follow what's happening in D.C. beyond 2012.
"It's very unlikely this year," Thompson says. Though, he adds the caveat that politics are incredibly hard to predict. "You never say never."
The opening salvo
The Bachus-backed bill would allow for the creation of an SRO that would provide oversight of investment advisors in lieu of the SEC. This would, purportedly, increase the frequency of advisor exams. Under the bill, as it stands right now, FINRA is widely considered to be a shoo-in to create and run that SRO.
FINRA has expressed its support of the bill. At the time of its introduction, FINRA spokesperson Nancy Condon called it an "important and thoughtful effort to address a serious gap in investor protection. The bill recognizes the need for regular exams of investment advisers, while rightly focusing on retail accounts."
Thompson acknowledges that while this particular bill in this particular form will likely not become law, it is important because it creates a jumping off point for future negotiations.
"This is the opening salvo of a battle that's not going to last just this session," says Thompson.
Still, there are some shorter-term reasons for fear, Rhoades says. For instance, he says the Bachus bill could be passed if it comes out of the House as a bipartisan measure, gets tacked on to another bill or gets viewed as the only way to handle advisor oversight.
Raging battle
With fears on both sides, that battle has raged in recent weeks with opposing groups issuing competing studies and reports. In December, in a study funded by a consortium of advisor advocacy groups, Boston Consulting Group projected that the cost of a FINRA-supervised SRO would be double that of simply enhancing the funding and functions of the SEC. See: Creating an SRO would cost 100% more than SEC exam program, study shows.
At the end of April, FINRA issued its own report, arguing the startup costs would be only one-tenth of what BCG's report stated, and that continuing costs would amount to less than half of BCG's projected figures. Not to be outdone, BCG, in turn, was asked by the consortium to release its own review of the FINRA calculations soon after, pointing out discrepancies with the BCG estimates and potential omissions. See: FINRA comes up with cost projections for its SRO and the CFP Board blasts them.
This back-and-forth is likely to continue as the bill, or some future iteration, wends its way through Congress. This means that there's still plenty of time for advisors, who are largely anti-FINRA, to become involved in what happens with the proposed bill.
"Advisors can not be apathetic," says Thompson. "They shouldn't sit on the sidelines," he says.
Advisors can do this by contacting their member of Congress directly via phone or email. It's actually surprisingly easy to contact your Congressman, says Thompson, and, because so few people do contact their Congressman, it's also surprisingly effective.
A third way?
To address the problem of advisor oversight, the SEC has primarily explored the options of creating an SRO that would take over the exam function or increasing funding for the SEC to conduct more exams. Advisors, even at an increased cost to themselves, prefer enhanced SEC oversight. In the original BCG report, 58% of responding advisors preferred enhanced SEC oversight to a FINRA SRO for investment advisors, even if it cost twice as much. See: FINRA comes up with cost projections for its SRO and the CFP Board blasts them.
But, Thompson says there's a third option that hasn't been discussed or considered.
He argues that the SEC should simply outsource the inspections to another organization, "as opposed to setting up a whole new bureaucracy." The SEC would then continue to oversee advisors, but would outsource that one function. This would cost some money, but not as much money as creating a whole new SRO.
That kind of compromise is the sort of thing that may happen if the current Bachus bill becomes stalled in the Senate and new options have to be explored.
"It'd be a compromise, even though that doesn't seem to be a fashionable word right now," says Thompson.
---
Mentioned in this article:
---
---
---
jwb
We believe it is very important to not to let this proposal get out of the House Financial Services Committee as anything can happen. Our reason is that Congress should not be trusted as the bill could easily get attached to another Bill then passed without most people knowing about it. Furthermore, the government will from time-to-time pass unpopular regulations on holidays. For example, the National Defense Authorization Act (Marshall Law Act) was signed by Obama on New Year's Eve, 2012 and the U.S. Court Enron granted Enron highly favorable treatment to the detriment of investors on Christmas Eve, 1998.
In additional, there should be no compromise with FINRA as they should not be trusted, and two viable alternatives exist. First, an ethically-driven SEC should fulfill its obligation to "establish and maintain standards for fair, orderly, and efficient markets" by continuing to oversee independent advisors, and this can self-funded by RIA examination fees. Second, the establishment of an internal SRO would also work. Its members should be advisors who accept the fiduciary responsibility to place client interests first, and work to improve (rather than degrade) our financial structure.
Accordingly, we encourage those who agree that this proposal should be withdrawn or defeated to contact all U.S. representatives within their state. Timing is important as the House is holding hearings on June 6th.