Robert Matthews: We look to most people as much like an RIA as a bank.
Brooke's Note: (Republished in case you missed it Friday — and Mark Tibergien's comments were added late.) This article has so many dimensions it's hard to know where to start. It certainly shows how the RIA model can thrive. It also continues a theme of the old Wall Street guard kicking butt when they avail themselves of an independent practice — in this case, in particularly grand fashion. If there's a metaphorical intersection between ultrahigh-net-worth families and Wall Street, it's the Greenwich, Conn. train station. That's pretty much where Fieldpoint has set up its offices.
When a group of former Merrill Lynch CEOs and top executives, dissatisfied with the service they were getting elsewhere, establish their own private bank and wealth management firm, their complaint gains a certain amount of credibility.
And, now that the Greenwich, Conn.-based Fieldpoint Private (formerly Fieldpoint Private Bank and Trust) is fully focused on its wealth management arm; the firm has increased its assets under advisement from $166 million two years ago to just over $3 billion now.
"If they were smart enough to realize what was wrong, they were smart enough to fix it," says Fieldpoint president and CEO Robert Matthews.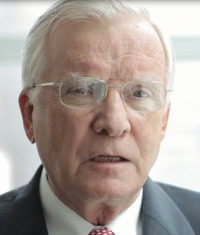 Daniel Donahue pitched the idea of
a bank to his good friend
Dan Tully and it quickly caught
on.
Matthews was hired in 2010 after Fieldpoint got the bank arm of its company up and running and began to focus on the wealth management side. In July 2008, Matthews, 52, left Citigroup Inc. to deal with personal matters. He had been the head of Global Wealth Advisory Services, which oversaw planning, banking, and wealth management, under Todd Thomson. See: In a Q&A, Todd Thomson explains why Wall Street's glitter faded beside Dynasty opportunity.
After Thomson left Citigroup, Sallie Krawcheck became head of the wealth management division in early 2007 and there was an internal shake-up at the company. See: 10 of the most popular RIABiz stories from 2011 and why they struck a chord.
After leaving, Matthews briefly served as an executive advisor at Aquiline Capital Partners, a private equity firm, but when the opportunity arose to come over to Fieldpoint, he took it. Matthews previously served as a divisional manager at Smith Barney.
A Who's Who of top execs
Fieldpoint Private was founded in 2008 by a group of 31 top-level businessmen — 19 of whom came out of Merrill — as a solution to a problem they saw in existing financial institutions. The premise for the original founders was to create a private bank that would serve their complete financial needs — i.e., the needs of the ultra-wealthy. See: An $18-billion RIA tacks on a $24-billion U.S. Trust cast-off as the grab for UHNW magnets continues.
Dan Tully, a former Merrill CEO, and Daniel Donahue, a former Merrill executive who is now Fieldpoint's chairman, tossed around the idea of starting their own bank that would be modeled after European private banks such as Banque Privee, with all the clients' financial needs serviced in one spot. The two quickly rounded up their friends and former co-workers, each of whom contributed between $1 million and $2 million in initial capital.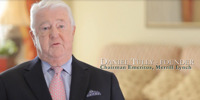 Dan Tully helped draw a number
of former Merrill executives.
"The founders are a Who's Who," says Jeff Spears, CEO at Sanctuary Wealth Services. Those founders included two other ex-Merrill CEOs, David Komansky and the late William Schreyer, as well as ex-Time Inc. CEO Reginald Brack, ex-Gillette CEO James Kilts, and a co-founder of Home Depot, Bernard Marcus.
Getting airborne
The sales pitch that won over so many top businessman was for a financial institution with superior service that would provide wealth management and banking services — and that would make money. Instead of going to an RIA that couldn't offer banking advice or a big bank that wouldn't know anything about their personal investing or a wirehouse that would push in-house products, it made sense to create one firm that did all those things and didn't have in-house products, says Michael White, chief marketing officer for Fieldpoint.
"My God, this is exactly what the doctor ordered!" is how founder Dan Napoli says describes his response after being approached by Tully, his former boss at Merrill. Napoli, a former senior executive at Merrill, is now on the Fieldpoint board of directors.
That bank was chartered just as the banking industry nearly collapsed. The first two years, then, were focused on proving that Fieldpoint could be a successful bank. Then CEO Kevin McCabe, a long-time former senior vice president at JPMorgan Chase & Co., got the bank charter off the ground and managed the many aspects of running a bank. See: Why some RIAs are jumping through hoops to custody assets with JPMorgan.
"That's nothing trivial," says Spears.
But it wasn't enough. Although Fieldpoint had a wealth management arm, little attention was paid to it during that start-up phase. McCabe left in January 2010, because, says Napoli, he was "not the person to take it to the next level" in terms of expanding the wealth management side of the business.
From $166 million to $3 billion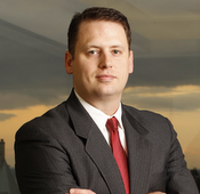 Shirl Penney: I have nothing but
respect for Bob and his abilities.

The job of expanding the wealth management services has fallen to Matthews, who is focused on recruiting top advisors and increasing referrals from existing clients. At Smith Barney he oversaw all the company's advisors but not before building a reputation as a guy who could build branches or groups of branches at a local or regional level.
"Bob Matthews is an exceptional talent. He has great vision, is a strong leader, and is a proven business operator. He is another example of quality wealth management talent moving to the independent channel," says Shirl Penney, president of Dynasty Financial Partners.
Fieldpoint doesn't manage its clients' assets directly, but instead uses an in-house investment research team and Mercer Investment Consulting to vet and recommend money managers. Importantly, says Matthews. Fieldpoint makes money only on fees from the client. The firm has no revenue-sharing arrangements with money managers and no internal products to push.
In July 2010, Matthews says, the assets the firm advised on were about $166 million. Currently, Fieldpoint has just over $3 billion in assets under advisement.
About one-third of that growth came from existing-client referrals, says Matthews — wealthy individuals and business owners that are often philanthropically minded.
"Our advisors attract people who belong on the platform," he says. In general, the minimum amount of assets most clients have is $5 million, says Napoli, but the average is closer to $20 million.
The platform of technologies includes a customized version of Black Diamond for performance reporting, Rooftop, a customized application off of the SalesForce platform and NetX360 — part of its custody relationship with Pershing LLC.
Mark Tibergien, CEO of Pershing Advisor Solutions, says Fieldpoint is a good match for his firm.
Fieldpoint is a great example of a professionally managed growth oriented firm that serves clients with complex lives. Their unique proposition to serve high end break away teams who want access to bank, brokerage and trust capabilities all in one is an optimal fit for the Pershing offering," he says. "They are doing a great job of leveraging our custody, clearing and bank offering to serve their clients most effectively while building a very dynamic independent business to compete with wire houses, IBDs and smaller RIA firms who do not have their breadth and depth nor management expertise."
The actual revenue Fieldpoint takes in is also growing, with a large amount of activity still coming from the bank balance sheet. In 2010, its operating earnings were about $500,000. In 2011, the operating earnings were $2.5 million. And, in 2012, Matthews expects as large a rate of growth.
No toasters here
Although Fieldpoint is planning on continued growth, with a possible location in Florida and a new advisor recently added, it's not looking to add too many branches or too many clients. Right now, there are 18 advisors working at Fieldpoint in two locations — New York and Greenwich — and a few hundred clients.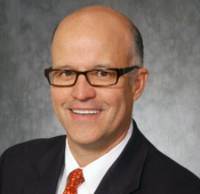 Jeff Spears says Fieldpoint evolved to
the point where Merrill brokers didn't
fit the advisor model as well
as those with a U.S. Trust
background.
Eventually, it may have five or six offices, but the goal is to be "boutique forever," says Matthews. "Size is the enemy of excellence."
"We're never going to be the bank that offers toasters," says Napoli.
Once in a lifetime
Approximately $1 billion of the growth the company has experienced so far came from new advisors bringing their clients to the firm, says Matthews. Those advisors have come from U.S. Trust, Morgan Stanley Smith Barney, Goldman Sachs, Bank of America, JPMorgan, and Wilmington Trust. See: U.S. Trust seeks to add hundreds of wealth managers with West Coast-facing poaching campaign.
Early in his career, Matthews was known as an aggressive and talented branch manager at Smith Barney, says a source. Through recruitment, he built up one of the largest Smith Barney offices in Manhattan.
"We're finding the best people and giving them an opportunity they could never get otherwise," says Matthews. Advisors and executives are attracted to Fieldpoint, he believes, because it offers an opportunity to work in a boutique firm with top clients, but still have all the resources of a larger company. And, frequently, advisors are handed referrals for large clients, which can mean a windfall for them.
Mother Merrill unmoored
Merrill Lynch, affectionately known as "Mother Merrill" back in the day, was shaken up by the arrival of Stan O'Neal as president and CEO in the early 2000s. O'Neal oversaw massive layoffs that uprooted the culture of loyalty and job security.
After O'Neal became CEO in 2002, he ousted his mentor and predecessor, Komansky, who had remained as chairman. Many of the other future Fieldpoint founders ended up at odds with O'Neal and either resigned or were let go. See: Merrill Lynch stars take a leap of faith to a new office — and independence..
"They saw the opportunity to get the band back together again and create a bank and wealth manager where they could all continue to play, under their rules," says Welsh.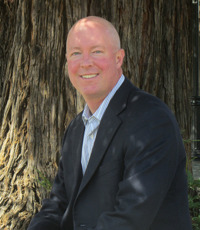 Tim Welsh: They saw an opportunity
to get the band back together.

A bank of one's own
Initially, Spears says, the hope was to bring over brokers from Merrill to serve as advisors, but as a start-up firm Fieldpoint simply wasn't able to draw that talent.
"The reality is, while [the founders] were bigwigs at Merrill, they are yesterday's bigwigs," says Spears.
Once Fieldpoint refocused its wealth management arm with the hire of Matthews, it was more of a "classic multifamily office, private bank, high-touch, high-service model," says Spears. At that point, Merrill brokers didn't fit the advisor model as well as those with a U.S. Trust background, for example.
Matthews says he understands how people could think that but that the founders actually wanted to get away from the Merrill brokers, because they — themselves — wanted to be served by high-end advisors who specialized in UHNW clients and were adept on both sides of the balance sheet.
"When we launched, considering who the founders were, it wasn't uncommon for onlookers to see us as a play to attract Merrill advisors to move over. But the founders were building a firm to match their own needs, for their own use, so they were looking for practitioners who would have to be very different than what you'd typically see at a Merrill or any of the wirehouses," says Matthews.
Bank or RIA?
What Fieldpoint is doing is not unique. Other RIAs offer comprehensive services such as Evercore or GenSpring, which Spears calls "the gold standard." See: In its latest talent grab, Evercore Wealth Management hires a 'young, up-and-coming player'. But, Napoli says, it's the degree of attention Fieldpoint offers that really makes the difference. Advisors come out to meet with his family and young kids, so that he knows they'll be taken care of after he passes on.
"They know my family as well as I do," he says. At Merrill, even as a member of senior management, he had contact with only one person covering him, and never had the kind of service he gets at Fieldpoint. "You don't have that personal service."
Whatever a client wants can be done, from revising estate plans to refinancing family mortgages. Because of the connected bank and dedicated personnel, Fieldpoint can fast-track certain services. Loans, says Matthews, are approved within 48 hours from application — unheard of at larger institutions. See: Look before you leap: Six questions you must consider before becoming a multifamily office.
"We look to most people as much like an RIA as a bank," says Matthews. "We're a multifamily office, with a bank attached."
The firm choose the right time to get started. In the post-2008 regulatory environment, it would be incredibly difficult for a group of individuals to charter a bank to get started, the way Fieldpoint did.
"Today, Fieldpoint would be next to impossible to start," says Spears.
For a good article about Fieldpoint's founding, see: The Millionaires Boy's Bank.
Information about Pershing, Rooftop and Black Diamond was added after original publication of this article.
---
Related Moves
September 24, 2019 – 2:02 AM
---
April 10, 2019 – 11:05 PM
---
---
Mentioned in this article:
---
---
---
Marcella Genua
Great example of a bank/family office which is developing along with the wishes of UHNW families. There are so many banks and family office which do not understand that a UHNWI his needs are different in 2012 compared to for example 1970 (see in this respect also: www.switzerland-family-office.com ). Everybody calls himself family office nowadays as it is in fashion, but most of the offices are small and do not understand the real needs of the HNW community, especially as it is changing. Furthermore most of the private banks are still running an old fashioned business model, not willing to invest in new developments.