Bank founded by ex-Merrill chiefs spurs RIA arm to $3 billion after hiring a former Citi chief as CEO
Fieldpoint took off after hiring Robert Matthews who's attracted advisors from US Trust, Morgan Stanley Smith Barney, Goldman, Bank of America, JPMorgan and Wilmington Trust
Robert Matthews: We look to most people as much like an RIA as a bank.
---
Related Moves
September 24, 2019 at 2:02 AM
---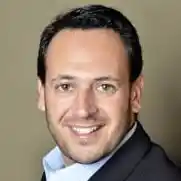 April 10, 2019 at 11:05 PM
---
---
Mentioned in this article:
---
---
---
Marcella Genua
Great example of a bank/family office which is developing along with the wishes of UHNW families. There are so many banks and family office which do not understand that a UHNWI his needs are different in 2012 compared to for example 1970 (see in this respect also: www.switzerland-family-office.com ). Everybody calls himself family office nowadays as it is in fashion, but most of the offices are small and do not understand the real needs of the HNW community, especially as it is changing. Furthermore most of the private banks are still running an old fashioned business model, not willing to invest in new developments.