Rudy Adolf has made Focus Financial a giant among buyers, but now it may be looking for its own buyer.
Brooke's Note: When one private-equity firm steps out of a financial services firm and another steps in, it can be as yawn-inducing as the refinancing of a condo in Dubuque. But as Summit Partners apparently looks for a colleague firm to replace itself as Focus Financial's big investor (and, indeed, the whole firm) that affects an all-star cast of autonomous RIAs, it catches my attention. See: What's really going on with Focus Financial?. Deal makers are perking up at the potential for a big transaction — or to see what lessons can be learned. If Focus commands a sizable price, it's going to fuel an ever-mounting private-equity frenzy in the RIA market. If, on the other hand, a deal fails to materialize, it could sound a cautionary note to consolidators and their investors. Evan Simonoff at Financial Advisor was the first to write about this, and this article relies partially on his research.
Focus Financial is for sale and buyers are browsing, according to an article published on Financial Advisor magazine's website and other sources contacted by RIABiz.
The largest of the consolidators, Focus Financial Partners LLC, which boasts $45 billion of assets under advisement, administration and management, has been shopped around for about the past two months by Goldman Sachs Group Inc., according to sources. While perhaps dozens of potential advisors have seen the book put together by the big investment bank, there are currently three private-equity firms that have expressed strong interest and have signed non-disclosure agreements to vet the opportunity more closely, sources say.
Eyes on Focus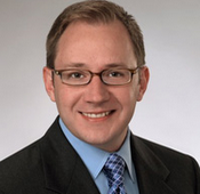 David DeVoe: The trade-off is that
their cost of capital can be
more expensive than other firms.
Because of its size and prominence, people in the industry say that the outcome of the listing for sale is of interest. See: Focus Financial looks more like a consolidator-of-consolidators as its partner firms go on buying sprees.
"All eyes — consolidators, private-equity and [RIAs] will be watching to see how it unfolds," says David DeVoe, principal of DeVoe & Co. of San Francisco, an M&A specialist for wealth management firms. DeVoe says he does not have personal knowledge of Focus being for sale but were that the case that it would clearly attract interest.
The attempted sale is being prompted by one of the biggest owners, Summit Partners LP, a venture capital firm with a history of successful investments in the financial industry that invested originally six years ago then put up an additional $15 million in 2009. At that time, another esteemed VC firm, Polaris Venture Partners, invested $35 million.
Most recently, Summit gained some attention from RIAs by selling its stake in The Mutual Fund Store to Warburg Pincus LLC. See: How Warburg Pincus plans to grow The Mutual Fund Store several-fold.
"Summit is one of the best private-equity firms in the industry, and there are benefits and there are drawbacks," DeVoe says. The benefit is that the company can confer its experience on the companies it buys. "The trade-off is that their cost of capital can be more expensive than other firms'."
Summit Partners declined to comment through a spokeswoman, who said: "We never talk about this sort of thing."
A spokeswoman for Focus' longtime public-relations agency, Cognito PR, saying that her firm is no longer retained by the consolidator, referred inquiries to Focus Financial itself. The company declined to respond to an e-mail and voicemail.
United Capital declined comment and HighTower's CEO Elliot Weissbluth said he wasn't familiar enough with the circumstances to say much.
The listing for sale by Goldman Sachs comes only a couple months after Focus announced that it had secured a new $220 million revolving-credit facility. The augmented facility can be increased by $100 million through an accordion feature, making a total of $320 million available. The credit facility is supported by financial institutions including Bank of America, BMO Capital Markets, JPMorgan, SunTrust Robinson Humphrey, Comerica and UBS.
"It provides the ongoing firepower at very attractive rates," Rudy Adolf, Focus' founder and chief executive, said in an earlier interview. "We have more capital than anyone else in the [advisory-buying] industry."
Burdened with debt
A potential stumbling block in making a deal that will make all parties happy — including RIAs that own a major chunk of the common stock — is that Focus is burdened with $175 million in debt and $80 million in preferred stock, according to the Financial Advisor article. The earnings of Focus are about $40 million, with $22 million of cash flow that Focus itself has a claim to, according to FA magazine's sources. The other $18 million flows to the partner firms.
But if the $22 million of earnings before interest, taxes, depreciation and amortization gets sold for a multiple of 10, then the common shareholders, i.e., the advisors, would not realize value from the deal — and would not have much incentive to build the firm on behalf of the new owner.
Firms owned by Focus Financial include Buckingham Advisors of St. Louis; Westport, Conn.-based LLBH Private Wealth Management; New York-based Joel Isaacson & Co.; and Delphi Private Advisors of San Diego.
Recent deals include one with The Colony Group LLC. See: A look inside Focus Financial's big deal with The Colony Group. It managed $1.3 billion at the time of its purchase by Focus in September.
Focus also signed on Lori Van Dusen's LVW Advisors in October. See: Dynasty Financial wins the account of Lori Van Dusen's new RIA through Focus Financial.
---
---
Mentioned in this article:
FiComm Partners
Marketing & Public Relations
Top Executive: Megan Carpenter, CEO
---
---
---
Elmer Rich III
Oh oh. "Smart money leaves first."
Ary Rosenbaum
As a Geller Group employee, Sheldon Geller and Rudy Adolf led us all believe that when Focus achieved "critical mass", we'd go public, probably in 5 years. That was 6 1/2 years ago. I didn't believe them then and I refused those incentive units that were no incentives and were units of nothing. I am glad my future wasn't attached to that scratched anchor. We all know what happened with that Geller transaction. Rumor is that Focus performed no due diligence in that purchase and I think it showed.
Elmer Rich III
"....the advisors, would not realize value from the deal…."
We do both TPA and RIA M&A deals. The above quote describes the experience of most roll-ups. It is hard to see how this trend will change, let alone to sellers receiving enough value to support their retirements. That is the goal of our clients.
How can a potential seller trust the finances of a firm where the owners, who know the financials best, are dropping the investment? Of course, how will the debt be paid?
Let's also remember that many (most?) roll-up firms have collapsed suddenly.