Ron Rhoades: You're going to see a much more active NAPFA.
Brooke's Note: This article contains a quote that compares Ron Rhoades to Thomas Jefferson. Jaded journalists like me are generally averse to such lofty hyperbole and I'm wary of heaping too much expectation on the newly appointed chairman of NAPFA. But I really didn't blink an eye at that opinion. Many times during the past couple of years, I have reached out to Rhoades for a comment and he has reacted by sending a column, sometimes within a matter of hours, of several thousand words — mostly error- and typo-free. Rhoades has taken on the annuity industry, Goldman Sachs and David Loeper. He has taken on FINRA. Rhoades' writing is passionate, research-intensive and fearless. I know from overseeing this website what a writer is capable of putting out in a day or a week. Ron outdoes that output several-fold. That someone with that kind of intellectual bandwidth and passion is getting a real platform in NAPFA to take on an overwhelming number of well-funded sacred cows can only produce thunderclaps — and might well bring on the rainstorm needed to grow the seeds of a more accountable advisory industry.
The National Association of Personal Financial Advisors is bringing aboard Ron Rhoades as its new chairman — a move that could change both the organization and the industry it serves.
The financial advisor, college professor, lawyer and advocate who has been dubbed a "one-man think tank" is coming aboard to replace Susan John and do all the things that the voluntary position at NAPFA demands. See: NAPFA's John responds to critic questioning her group's stance on compensation in light of new DOL rules.
Gloves off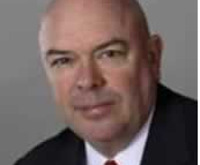 Don Trone: The Bacchus bill is
the greatest threat I've seen to
the financial advisory industry.
But organizations like FINRA that typically don't side with NAPFA may find that the organization comes at them with a new velocity.
"You're going to see a much more active NAPFA," Rhoades says. "When it comes to the SRO issue, we are ready to take the gloves off." See: Creating an SRO would cost 100% more than SEC exam program, study shows.
But is the former director of research and chairman of the investment committee of a Florida-based RIA firm and professor at little-known SUNY College of Technology at Alfred, N.Y,. really ready to take on Washington and Wall Street?
Steve Winks, principal of Sr. Consultant, says that Rhoades should not be underestimated.
"He has the understanding [of fiduciary-related issues] of Don Trone but he's a skillful advocate, too. Ron's unusual in that he can make arguments that cannot be refuted. That's something even the brokerage industry can't do. He brings a level of passion and depth of discernment that is unparalleled." See: Three happenings in the RIA world right now.
Historic challenge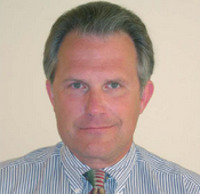 Knut Rostad: [It's] like Jefferson taking
pen in hand in June 1776.

Trone, founder of fiduciary education and advocacy firm Fiduciary 360, says Rhoades' decision to take on the job reflects the sense of urgency he feels on behalf of the advisory industry.
Having a first-rate mind meet a historic challenge, brings to mind a seminal event. "[It's] like Jefferson taking pen in hand in June 1776," says Knut A. Rostad, president of The Institute for the Fiduciary Standard and regulatory and compliance officer for
Rembert Pendleton Jackson Investment Advisors.
Rhoades says that he has been quiet during the past year as he put in 70-hour weeks preparing for lessons. He expects to be able to put in a more modest 40 to 50 hours weekly this year — leaving him time to take on other challenges.
"It's about 10 times easier to teach courses for the second time," he says.
Rhoades has his own investment advisory firm, ScholarFi Inc., in Alfred, which serves a select group of clients
along the East Coast. His election as NAPFA national chairman on May 7 was formally announced at the 2012 NAPFA National Conference. See: What happened when HighTower assembled its RIAs at Trump Tower. Dr. Rhoades will begin his term on Sept. 1.
---
Mentioned in this article:
---
---
---
David Bromelkamp
I just enjoyed hearing Ron Rhoades speak at the 2012 Fi360 Conference in Chicago. He talked about the differences between the suitability standard and the fiduciary standard. He also emphasized the difference between having a fiduciary culture at your investment advisory firm as opposed to a compliance culture. I worked in a "compliance culture" at a FINRA brokerage firm for 18 years and now have been building a firm based on a "fiduciary culture" for an independent RIA frm for the past seven years. My team members and I feel much happier as investment advisors working in an environment where we are always free to act in the best interests of our clients.
The best part about listening to Ron speak is that he understands that investment professionals can help investors the most by acting in their best interests. We are happy to see a great thinker and investor advocate take the leadership role at an important organization like NAPFA.
Brooke Southall
David,
Thank you for adding this. I love when comments contain what is, in effect, original reporting
that enlightens me as much as the next person.
Brooke
nulljwb
Kudos and congratulations to Ron! He certainly understands the negative effect the SRO (really FINRA) legislation would have on investors, our industry, and our country. He also knows that FINRA is well-funded and politically connected to Wall Street-friendly legislators.
The proposal does not make any economic sense and is anti-competitive. In general, active advisors try to achieve superior results-adjusted results (alpha) as related to the market returns for clients and passive advisors try to mirror a given index. Both try to minimize unnecessary fees. FINRA's members, as intermediaries, try to maximize their fees between the market returns and client returns.
FINRA wants to control advisors so they can ultimately control fees with virtually no meaningful oversight from the SEC or congress. Moreover, their record of helping investors since their 1938 inception is deplorable at best. For example, for decades they fought to maintain fixed commissions and fractional spreads, and paid three fines totaling $3.5 billion for fraudulent research, price rigging, and unfair IPO allocations (usually criminal offenses in other industries).
If FINRA is successful, it large members will have almost unlimited authority in the financial services industry. Thorough their affiliated companies they already highly influence the regulations of the commercial and personal banking, investment banking, and mutual fund segments. Those who share this concern should help to defeat it, and timing is important as the House of Representatives is having discussions in June.
Jan Sackley
Ron Rhoades' leadership role in the fiduciary advocacy movement promises to reflect his credibility and thoughtfulness. He is also a gentleman and a scholar.
Jan Sackley
Fiduciary Foresight, LLC
Twitter@FidFore