John Beirne: We never thought we'd be automatically hired.
Brooke's Note: This story contains three heartwarming aspects. It shows that you're ever too old to reinvent yourself. It shows that something as traditionally obtuse as a municipality can get out of the way of its own rules in making a technocratic decision. And it shows how the RIA model can be the linchpin of making this all happen.
Advisor John Beirne Jr. just passed his first giant test helming his RIA since leaving Merrill Lynch in January, beating out 13 other advisory firms — including a team from UBS — for a $550 million account. See: A $2 billion, 69-year-old Merrill Lynch advisor passes up the gold watch in favor of breaking away.
His RIA, Beirne Wealth Consulting won the pension accounts of Bristol, Conn., which Beirne had managed for 33 years. His departure from Bank of America Merrill Lynch prompted the city to conduct an exhaustive, nearly three-month, manager search. Beirne, like his competition, had to bid for the spot — facing a number of interviews by the city's pension boards and a public hearing. Beirne received his final approval from the fire board on Monday.
Despite his long association with the city, Beirne says he never felt like this would be a rubber-stamp approval process.
"Even though we had extraordinary investment results, we never thought we'd be automatically hired," Beirne says. "They went through a serious and significant search to see who was available and who was willing to come in. They did exactly what they were supposed to do under their charge as trustees."
The guy who got us there
Beirne was the most expensive of the advisors bidding for the mandate, charging 18 basis points compared with just 11 from the Princeton Investment Consulting Team from UBS. See: One-Man Think Tank: With even governments abandoning pension plans, investors are being tossed to the fee-hungry wolves.
The extra costs were tough for city officials to digest at first, but they were so impressed with Beirne's long track record of solid returns, they gave him the go-ahead. The pension funds are now $200 million overfunded and the city hasn't had to contribute to pension coffers in 12 years.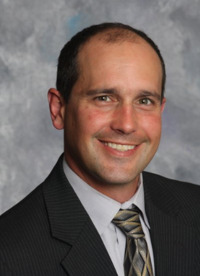 Thomas Barnes: We thought we should
give him a shot.
"His track record has been tremendous," says Tom Barnes, city treasurer of Bristol and chairman of the pension board. "We're 2.5 times overfunded. It would be tough to kick the guy out who had gotten us there. As long as he's proven that he could operate in the same manner that he has, we thought we should give him a shot."
For a little bit more
Beirne acknowledges his firm's fees were more expensive than the competition's.
When Beirne was at Merrill Lynch, he charged 15 basis points to manage the funds. Since forming his new firm, Beirne has raised the fees to 18 basis points. Of the 18 basis point fee, his firm is getting 13 basis points since 5 points go to Fidelity. It's actually a reduction of 20% that his company gets to keep.
There's no question that some board members had concerns about Beirne's costs, acknowledges Barnes. "John was the most expensive," Barnes says. "I feel that you get what you pay for. We had to justify the higher fee — which is directly attributed to the custodial relationship." See: Fidelity will soon charge a big fee to small advisors.
Barnes, an LPL advisor himself, understands the issue of custodial fees.
"When we were at Merrill the custodial services were provided by Merrill and as far as we know, we didn't pay extra fees. But when you become an RIA, there are custodial fees that John has to absorb and that makes him more expensive because the others can control those fees," Barnes says. "Unfortunately, there are higher costs with custodian fees, but I think it's worth the extra costs."
Beirne says the custodian fee from Fidelity was in line with those of other custodians his firm met with before forming an RIA.
Fidelity spokesman Stephen Austin says that custody and clearing fees are based on the relationship between the RIA and Fidelity. He declined to discuss specific fees.
Barnes offers an estimate of the amount that the city has saved by not having to contribute to the fund for the past 12 years.
"John has made some recommendations that really had merit and saved us money. He's indirectly saved taxpayers $72 million by his phenomenal investment strategy."
Performance argument
Beirne says that despite his added costs, he touted his firm's performance to help secure the deal.
"Our argument was, and continues to be, the fact that we're a performance-based consultant and our fee reflects that. For 33 years, the city of Bristol has been in the first percentile in their results when compared to other public pension funds. They're the only public pension fund of any size in the U.S. that's $200 million overfunded. That was all accomplished through investment results, not by contributions by taxpayers or cuts to underlying participants in the fund."
As part of his strategy, Beirne's firm looks ahead in three-year increments to come up with a clearer picture of the market and world events. Looking ahead has helped the firm produce better results. The company also has its own strategy — dubbed Systematic Management of Assets (SMART) — which is its rules-based technique to create more-dynamic and independent strategies, which don't always follow the norm.
"I guess the best way to describe us is we are bargain hunters. So we try to find asset classes which are improperly valued either by being overvalued or undervalued versus historic norms," he says. "This can take the form of bonds versus equities or individual asset classes against other classes."
Not missing Merrill
Barnes says that he thinks Bank of America didn't want the risk of managing pension funds, and because of that it comes as no surprise that the firm wasn't competing for this account. "Merrill was getting harder and harder to do business with. I wasn't that shocked."
Beirne says he left Merrill because he felt he couldn't expand his pension business any further. Merrill doesn't want to manage public pensions.
Succession worries
One reason for the search, Barnes says, is that city board members were concerned about succession issues. Beirne turned 70 in March.
"It's always a question of succession, since John's the driving force," he says. "He's got his son [John Oliver Beirne] there and some decent operators, but that would have been an issue at Merrill Lynch, too. It's something we're keeping an eye on. He's trying to build around him and his son."
Beirne has been working to build out his business.
"They wanted to know if I got run over by a bus, who would step in," he says. Beirne has been working hard to create a succession strategy and has five professionals on staff — all at different levels of experience.
"We have in place a process and team members can continue the continuity in terms of structuring portfolios — which is what makes us different," he says.
---
---
---