How JPMorgan's PR mojo downgraded a $3-billion PR typhoon to a five-day squall
Availability, self-criticism and starting from a position of credibility all helped short-circuit the relentless media laser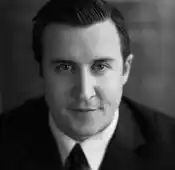 Jason Lahita: Words like "egregious," "sloppiness," and "stupid" were used ... by Jamie Dimon.
---
---
Mentioned in this article:
FiComm Partners
Marketing & Public Relations
Top Executive: Megan Carpenter, CEO
---
---
---
Elmer Rich III
The Chase loss is a symptom of a problem — not the problem. Idealistic as it may seem, some resources spent against the long-term problem could help the PR firm's client (Chase) as well. Engaging in a public dialog around the problem would seem a productive PR strategy as well.
That is easy to dismiss as idealistic but it may deliver hard value as well. — bit longer term however.
Dodging a bullet is a good thing, stopping being shot at is good too.