Anne Tuttle: We're happy to see more information provided to sponsors.
Brooke's Note: The battle by advisors for retail assets relies to a large extent on who wins rollover assets from 401(k) plans. But to win rollover assets from 401(k) plans, you need an inside track with 401(k) plan participants. The battle for 401(k) plan participants comes down to who can cheaply supply advice and in a way that works under new, no-nonsense DOL regulations. See: Why the DOL's proposed 401(k) rules could ding brokers and leave the spoils to RIAs With their standing as fiduciaries, RIAs have brightening prospects as brokers get tied in knots by these new rules. But big overlay players like Morningstar, GuidedChoice and the giant in the field, Financial Engines also have a claim to acting as fiduciaries. This article takes an in-depth look at what could propel Financial Engines to 401(k) superstardom — and what might trip it up.
We know this: The new fee disclosure rules in the 401(k) arena should be a coup for RIAs and cause some headaches for independent broker-dealers.
But a question that lingers is: How will these rules affect one of the largest advice providers in the industry? See: Which three of DOL's new 401(k) rules represent the biggest land mines for financial advisors and plan sponsors.
Palo Alto, Calif.-based Financial Engines Inc. seems poised to accelerate its growth, given that assets under its managed-account platform grew to $53.7 billion in the first quarter— up 31% from $41 billion in the first quarter of 2011.
Uphill battle
But the market isn't sold on Financial Engines just yet. Its stock (Nasdaq: FNGN) is down about 33% from its 52-week high and the firm is getting stiff competition, particularly from the scrappy and much-smaller GuidedChoice, which has just $6 billion in managed-account assets. Schwab has chosen GuidedChoice to handle the managed account overlay for all of its Index 401(k) plans. Industry leaders say this deal could change the direction of advice in 401(k) plans.
"Schwab's new 401(k) product, which includes GuidedChoice, uses index funds exclusively," says Mike Alfred, a co-founder of BrightScope Inc.. "I expect more plans to head in this direction." See: How Schwab is gearing up its RIAs to fight for 401(k) assets.
And Financial Engines still has an uphill battle getting participants to use the advice components, says Phil Chiricotti, president of the Center for Due Diligence.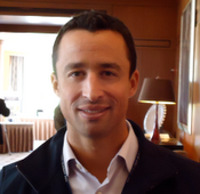 Mike Alfred: I expect more plans
to head in this direction.
"Financial Engines has a strong brand and excellent reputation. They are very well-positioned to take advantage of growth in the retirement plan marketplace irrespective of what happens with current and proposed regulations," Chiricotti says. "Uptake by participants, is however, still low and has room to grow."
Rules fit in perfectly
Anne Tuttle, Financial Engines' general counsel, feels the new rules fit its philosophy perfectly and that the company, which serves as a fiduciary, will continue to boast rapid growth. As part of the rules, advisors must outline their fees and must also indicate if they'll take fiduciary responsibility for the plan.
Financial Engines has 479 plan sponsor clients who offer their services to plan sponsors and employees — that's up 11.9% from 428 at the end of last year's first quarter. It has 589,734 participants in managed accounts, a 21.1% increase from 487,000 participants a year earlier.
Financial Engines this month announced a deal in which its managed-account product is available within JPMorgan Chase & Co.'s Retirement Plan Services offering.
Financial Engines has 8 million participants that are eligible to use online advice. But the company says just slightly more than 13% of eligible participants actually use the online advice and/or professional management.** See: Why some RIAs are jumping through hoops to custody assets with JPMorgan.
"The new rules are highly consistent with our current practice and our approach," Tuttle says. "Our approach to investment management does recognize that fees are consistent. It won't throw up any roadblocks and it doesn't cause us any concern. We're happy to see more information provided to sponsors."
Hidden fees?
Another potential concern for Financial Engines is that once the fees are disclosed, participants will discover a portion of those fees go to the record keepers such as Fidelity, says Darwin Abrahamson, CEO and founder of Invest n Retire LLC. His Oregon-based company competes with Financial Engines. See: After a short engagement, Gus Fleites splits from his CEO spot with an Oregon 401(k) platform provider.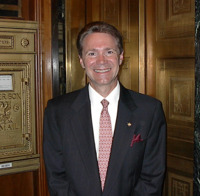 Darwin Abrahamson: What happens if they're
paying for something they're not using?
That's an unreasonable fee.
"About half of the money Financial Engines charges will go back to a record keeper such as Fidelity and now it'll be disclosed to participants," he says. "What happens if they're paying for something they're not using? That's an unreasonable fee."
Fidelity declined to comment specifically about Financial Engines and referred questions to Financial Engines.
A more seamless experience
Tuttle acknowledges that her firm does, in fact, pay some of the fees to its record keepers because the companies supply data to Financial Engines, enabling it to provide proper advice to employees.
"One of the values we bring is by integrating the data that the sponsor already has available such as the employee's salary. We can use the data from the record keeper and make the experience more seamless," she says.
But Tuttle says the fees are transparent.
"I think from a participant's point of view they want to know how much they're paying for this investment management compared to what others are paying," Tuttle adds.
Financial Engines works with 138 of the Fortune 500 companies and also provides fiduciary services that Tuttle says are reassuring to plan sponsors.
"We've always structured the business so that we'd be the fiduciary and we acknowledge that with plan sponsors," she says. "What we really do feel is helpful in the new rules is that a service provider has to disclose if they're acting as a fiduciary. Previously they avoided the question. Now, they have to answer it."
No extras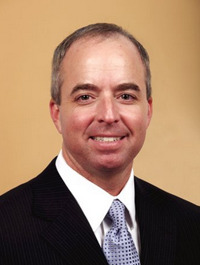 David Gray: All of the participants
are getting the same level of
professional management.
Financial Engines' much smaller competitor, San Diego-based GuidedChoice, gets far less attention but boasts a sweetheart of a deal with Schwab, serving as the advice component to Schwab's Index Advantage 401(k) plans, which were introduced this year. A 401(k) plan offering only index funds, it has 10 to 12 plan sponsors that have made a commitment to sign on and several hundred others who have expressed interest, according to Susan Forman, Schwab spokeswoman. See: Schwab to make long-awaited move in 401(k) market with an all-indexed mutual fund and ETF strategy.
While Financial Engines has partnerships with many large firms like Fidelity, the partnership is more loosely defined. In essence, plan sponsors can elect to use Financial Engines and typically participants must decide if they want to select and use Financial Engines' offerings.
The key difference in GuideChoice's partnership with Schwab is that the former's managed account offering is available in all of the index funds for all participants and the cost is built into the overall platform pricing.
"All of the participants are getting the same level of professional management," says David Gray, vice president of client experience for Schwab. "We want to give professional retirement advice to all participants." See: How Schwab is gearing up its RIAs to fight for 401(k) assets.
Gray declined to discuss Financial Engines, but stresses the advantages of his firm's offering, touting its low cost — 65 to 70 basis points — which includes the managed accounts. Schwab and GuidedChoice have had a partnership dating back several years.
'Flying off the shelf'
David Bernard, chief client officer for GuidedChoice, which was founded in 1999, says there's no question that the deal with Schwab is a huge growth engine for his small company.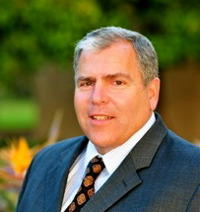 David Bernard: If I get 15
new plan sponsor clients and they
roll it out to all plan
sponsors and no one uses it,
how can I claim it as
a win?
The new index funds have only been available since January. So far, about 12 companies have said they intend to use them, with others expressing interest.
"They're flying off the shelf," he says. "It's exploding. This will change part of the industry and buoy us dramatically. If I get 15 new plan sponsor clients and they roll it out to all plan sponsors and no one uses it, how can I claim it as a win?"
More than just managed accounts
Another Financial Engines competitor, Chicago-based Morningstar, Inc., believes it stands above its competition because it offers more than just managed accounts.
"We're seeing more and more that plan sponsors don't just want to offer their participants managed accounts or custom target-date funds, they want both," says Brock Johnson, president of Retirement Solutions for Morningstar's Investment Management division. "They recognize that different participants need different levels of customization and they like that they can come to Morningstar and know that a consistent investment methodology is being used to create both offerings.
Morningstar works with 190,000 plans sponsors and 25 plan providers for its managed account program and manages accounts for 770,000 participants with about $21 billion in assets.
Mixed reaction from advisors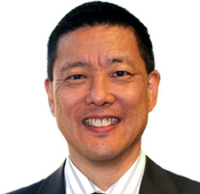 Craig Watanabe: Many have tried to
gain efficiencies through automation but it
is not as effective.
Craig Watanabe, an advisor with Penniall & Associates Inc., an RIA in Pasadena, Calif., that manages about $1.2 billion in assets, takes a dim view of Financial Engines. See: Schwab to make long-awaited move in 401(k) market with an all-indexed mutual fund and ETF strategy
"The reason is simple — the delivery of financial advice is most effective when delivered one-on-one," he says. "Many have tried to gain efficiencies through automation but it is not as effective."
Michael Jurs, a spokesman from Financial Engines, responds: "Financial Engines is for anyone who provides high-quality and truly independent retirement help to the American worker. The issue is that many participants don't have balances high enough to get the attention of advisors who work with their clients one-on-one. We serve all participants, regardless of their account balance. Some have millions of dollars, while others have 401(k)s with just a few hundred dollars. We believe that online advice can be very effective in showing all participants where they are and what they need to do to accomplish their goals. In addition, we recognize that talking to an advisor can be helpful as well, which is why all participants in our Professional Management program have access to an FE advisor that they can contact at any time." See: After outcry, Betterment 86's (but not on purpose) a blog post inflaming advisors.
Friendly face
Scott Pritchard, managing director of Advisors Access, a service program of BAM Advisor Services with more than $14 billion in assets under administration, considers Financial Engines a friendly face. His firm provides managed account platforms for other RIAs. He runs Capital Directions LLC, an Atlanta-based RIA with $900 million in assets. See: DFA and RIAs unite over post-meltdown 401(k) opportunity at Chicago event.
"I love what Financial Engines is doing. I applaud what they are doing. It's all about providing participants with help. Participants need more help."
Jim O'Shaughnessy, managing partner of Sheridan Road Financial LLC, a dually registered LPL affiliate firm with $2 billion in assets, doesn't consider Financial Engines a competitor either.
"We view them as a complement to what we're doing," he says.
Final Note: Reports by the Wall Street Journal that Schwab was going with Financial Engines proved greatly exaggerated. See: What to make of yesterday's Wall Street Journal report on Schwab's 401(k) 'bet'.
---
---
Mentioned in this article:
---
---
---
Elmer Rich III
We wrote and article on this 10 years ago based on research with PSCA and Booze Allen. The 401(k) system is highly mature and saturated. There is effectively zero growth, it may in fact be negative.
So any market share gain, has to come as the expense of another existing provider. Does anyone know of any 401k service provider who will passively allow loss of clients or stop trying to get new ones.
So that leaves structural changes in the market to produce growth. Iffy. Sales people like the BScope brothers have been predicting revolutions for years. Still waiting.
Even if there were sudden, wholesale systemic changes in the DC markets existing dominant share holders will likely grab whatever is in play. This has been researched and shown in other industries and markets.
Here are two questions we have learned to help clients ask, based on research done in other industries: – Where will growth in demand come from? – If it's a great idea, why hasn't it already happened?
Finally, if anyone wants a hard core business strategy "work-out" think about these findings from other Booze Allen research — trying to gain market share is a waste of resources and uneconomical. This is a data based finding — so spare the business platitudes of protest and provide data and research suggesting otherwise.
http://www.wg-shop.in/user/kopetpdevf/
Both new 13-inch MacBook Pro models incorporate Nvidia GeForce 320M integrated graphics, which shares no less than 256MB of major memory. This replaces the GeForce 9400M built-in graphics in the preceding generation (which shared a similar amount and type of RAM). In our screening, the new 13-inch products obtained much better body fees on our Phone of Duty check. For instance, at 38.9 frames for every next, the two.4GHz MacBook Pro did 15.two frames for every 2nd much better than the higher-end, two.53GHz 2009 modeln advancement of 64 %. They continue to lagged way powering the new low-end 15-inch MacBook Professional, which garnered sixty eight.4 frames for every next because of it discrete graphics.
http://www.baggetta.lfchosting.com/catalogpage.htm
A lady searching for that Fantastic Gown really have more than 50%, 60% or maybe 70% savings many of the movie star dresses that's out there at celebrity dresses. So that as an additional value, choosing has been produced a lot easier to anybody who's exploring for that Ideal Wedding day Gown. The various fabulous movie star attire are worn in tangible instances by actual people today! It's not contrary to persons dresses seen on line yet are worn by using a mannequin. A woman browsing will not will need to request herself inside the function that would even match her! At movie star dresses the operation is done affordably. It truly is probable to simply find the superstar which has accurately the exact same physique as her, browse the superstar attire they is putting on and- viola!- a potential candidate for that Ideal Wedding Gown many thanks to movie star dresses! All which is just need to be done subsequent this super effortless step could well be to carry out this again. Due to the fact you will find greater than 100s of picture great celebrity attire to select from, trying to discover The best Attire could be as very simple as 1,2,3!