News, Vision & Voice for the Advisory Community
Andy Hill started with the premise that advisors, like most people, are good, not great, at what they do
May 21, 2012 — 3:28 AM UTC by Mike Byrnes, Guest Columnist
When people remember John Wooden, they recall one of the best basketball coaches of all time. Under Coach Wooden, UCLA won 10 NCAA national championships in a 12-year period. In that stretch they had won seven championships in a row and at one point had 88 consecutive wins. He helped lead a record-breaking machine.
Most of Andy Hill's career under Coach Wooden at UCLA was spent on the bench, and it was not until many years later that he learned to understand the great teachings from which he had benefited. Hill went on to become president of CBS Productions and then wrote a book sharing the lessons learned under Wooden.
T. Rowe Price Group Inc. hired Hill to address the entire National Association of Personal Financial Advisors annual conference in Chicago May 8 -11 and happened at the same time as HighTower's partners meeting a few blocks away. See: What happened when HighTower assembled its RIAs at Trump Tower.
Hill spoke of Wooden, saying, "His message is more relevant today than it ever was. He was very values-based and was about doing things the right way."
Lessons for life and work
When it comes to giving financial advice, Hill said, "There are a lot of you that are good at it, but not a lot of you that are great at it."
To help attendees at the conference be more successful, Hill shared what he was taught:
• Remember that the three most important things are family, friends and faith
A life balance was central to Coach's teaching. Balance can change your life, although it might not be clear until you look back years later.
• Be prepared
Repetition, repetition, repetition. Wooden used to say, "Failing to prepare is preparing to fail." Success comes from preparation. "Let people see it. Let people know you have taken the extra time. Trust me, they will appreciate it," said Hill.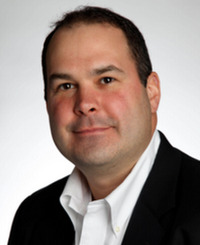 Mike Byrnes: It was not until
many years later that he learned
to understand the great teachings from
which he had benefited.
• Be a straight shooter
Wooden believed, "Be honest, direct, and willing to risk it all for your beliefs."
• Be a great listener to be a great teacher
"[For Wooden] The great key to learning was asking questions," said Hill.
• Remember winning is not everything
Wooden preached, "Focus on effort, not winning." Focus on making yourself better.
• Focus on process
A perceived lack of control is the biggest driver of unhappiness. "Success is peace of mind which is a direct result of self-satisfaction in knowing you did the best of which you are capable," said Coach Wooden.
• Be enthusiastic
You have to love what you are doing.
• Maintain self-control
For example, do not swear when you need someone to listen to you the most.
• Stay alert
Learn from everyone and know what ideas are the best.
• Have team spirit
Most people hope somebody else has it. Be the person that takes the lead. In an organization it is amazing what it can do.
• Be confident
Hill said to know you are good, but to not go too far. Arrogance is insecurity on steroids.
Hill repeated the following Wooden line so it would fully sink in: "Things work out best for the people who make the best out of the way things work out."
• Be patient
In Hill's case, he learned that good things take time.
Love and service
Hill believes that when you create a new behavior, you need to take time to pat yourself on the back. "Teach yourself how to change," he said, then added, "Have a sense of urgency about change. If you use 'someday' it is not going to change."
Hill was proud to share Wooden's teachings and keep his legacy alive. "Love and service — That is what drove every day of John Wooden's life."
Hill ended his presentation to the NAPFA attendees with the quote: "The choice you make makes you."
Mike Byrnes founded Byrnes Consulting, LLC to provide consulting services to help advisors become even more successful. His expertise is in business planning, marketing strategy, business development, client service and management effectiveness, along with several other areas. Read more at www.byrnesconsulting.com.
---
Mentioned in this article:
---
---
Share your thoughts and opinions with the author or other readers.
---