Tweets Krawcheck: "Mind-numbing details [about the difference between RIAs and B-Ds] make it hard to get anyone to stay awake thru it."
Sallie Krawcheck has embraced Twitter and through her tweets is letting the financial world know her opinions about everything from pay disparity between men and women to the numerous problems facing banks.
In her tweets, she's even candid about the differences between RIAs and broker-dealers but says, "mind-numbing details makes it hard to get anyone to stay awake thru it."
Krawcheck is the most powerful woman in the financial advisory world despite her much-reported ouster as Bank of America Corp.'s head of Global Wealth and Investment last fall. See: Merrill Lynch brokers brace for sweeping comp changes as Sallie Krawcheck departs BoA and takes her advocacy with her. Before that, she held top posts at Citigroup.
Since her abrupt departure from BoA — with the exception of a few media appearances and the recent announcement that she has joined Gold Bullion International's advisory board — Krawcheck has stayed out of the public eye. See: New Merrill Lynch CEO stumps in Boston.
Merrill Trainee…seriously
But in the Twitter universe, her witty, self-deprecating posts have put her back on the industry radar and have stirred up scuttlebutt regarding what her next move will be.
"She has been tweeting for just several weeks, and her voice seems to be growing louder, edgier," says Joe Anthony, senior vice president of public relations firm Gregory FCA Communications. "For any wealth management professional, using Twitter should burnish your position as someone trustworthy, with an emphasis on sharing messages, information and ideas that are most relevant to the people who you are working with, day in and day out." See: Top 10 tips for the 'social' financial professional when creating your LinkedIn profile.
Most of Krawcheck's tweets reference news articles and studies relating to financial issues, but she'll also offer up the occasional tidbit about her yoga class or a recent job suggestion she's received on her LinkedIn page. See: Advisor Tested: How LinkedIn can truly build your business and not just feed your ego.
'Taking the fall"
Krawcheck's tweet about the LinkedIn post was a gem: "Insult 2 injury @linkedin Jobs u may b interested in" keeps suggesting I apply to be a Merrill trainee—seriously."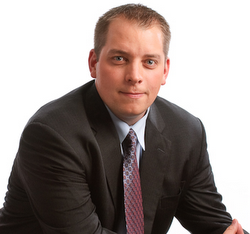 Joe Anthony: It's starting to thaw
her image
Another Krawcheck tweet that same day addressed a Marie Claire article about her: "Me in @marieclaire: how many ways can they say I was let go — ousted, taking the fall….
Later that day, she posted two more tweets adding the other words Marie Claire used to describe her being "let go."
"......"can't catch a break", "latest blow".....
"I apologize — I missed 2 in @marieclaire — "let go" & "dismissed."
While Krawcheck uses a polished professional picture on her Twitter profile page she has a more laid-back description of herself:
"Past head of Merrill Lynch & Smith Barney, past research analyst, current mom, current crazed UNC basketball fan."
Who's (following) who
Industry recruiter Frederick St. Laurent of Knightsbridge Advisors Inc., a longtime admirer of Krawcheck's, says he enjoys her posts and is learning a lot about her. See: Sallie Krawcheck, A Recruiter's Nightmare.
"She seems to be having a lot of fun," says St. Laurent, who recruits for Merrill Lynch. "She is supportive of women in the workplace. I consider her to be a celebrity, and I like seeing what she's posting about. I'm still a fan of hers."
St. Laurent says he also finds it interesting to see who Krawcheck follows. As of Friday, she was following just 108 people but had 4,525 followers.
Some of the people she's following include Merrill Lynch's head of retirement Kevin Crain, Rupert Murdoch, Nancy Pelosi, Betty White, Charles Schwab, Wells Fargo and Merrill Lynch. In addition, she also follows Sheryl Garrett, founder of the Garrett Planning Network; the SEC; and a number of media sources, including writers from The New York Times and The Wall Street Journal.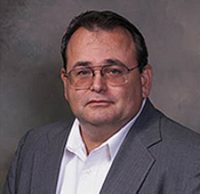 Fred St. Laurent: I consider her
to be a celebrity.
Krawcheck also follows @GSElevator — comments overhead in the Goldman Sachs elevators. It's not clear who the author — or authors — are.
The Twitter bump
Krawcheck is clearly cashiering her stuffy wirehouse image and allowing people to learn more about her, public relations executives say.
"In my mind, it brings her down from the corporate ivory tower. It's starting to thaw her image," says Anthony, whose firm utilizes Nielsen's BuzzMetrics, which has developed a program that monitors mentions of people across blogs, traditional media as well as Twitter.
Krawcheck may also be cashing in on long-mothballed writing credentials. She graduated from the University of North Carolina at Chapel Hill with a degree in journalism.
Since she started on Twitter, her numbers have started to climb again.
"Did someone advise her to spur her own relevance by joining Twitter? Maybe, maybe not. But the reality is that thought leaders risk losing some of their relevance by ignoring this sphere," Anthony says.
Wall Street brand — or blight?
Anthony counsels Krawcheck to continue her witty and savvy tweets if revamping her brand is part of the goal. He also encourages her to interact with her Twitter followers.
The language she used in explaining her board involvement with Gold Bullion International made it seem as if she wants to align with the average investor on Main Street rather than those on Wall Street, Anthony says.
In that tweet, Krawcheck said it was "because of the power of asset diversification."
"From my perspective, Sallie instantly became one of the most powerful voices from the wealth management industry on Twitter," Anthony says. "This is her chance to separate her brand from the brand — and some might say blight — of the big Wall Street firms for whom she worked. Citi and BofA, from a PR perspective, carry a lot of baggage."
Krawcheck's decision to tweet is a smart move, agrees Pat Allen, principal of Chicago-based RockTheBoatMarketing, a firm that helps asset managers craft marketing campaigns. See: Why RIAs would rather go to Twitter than talk to a wholesaler.
"I see it as a deliberate alignment with more independent thinkers, the online community that is skeptical of Wall Street and its old-school ways," she says.
Allen also pointed out that "reformed broker "Downtown Josh Brown, known for his gruff and cynical style, offered up his own blog post with some kind suggestions for Krawcheck.
(Re)Making a name for herself
Six things to consider when reading Sallie Krawcheck's comments in interviews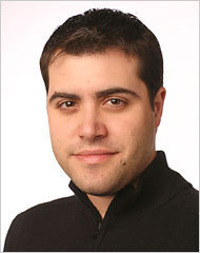 Zach Kouwe: I wouldn't be surprised
to see her start her own
financial advisory firm.
"This is a great example of how social media, even in the very conservative financial space, can be used to get your message out there and establish yourself as a thought leader," Kouwe says. "I think it's a great move; I think she does it well." See: Three ways to use social media in turbulent markets.
Here is a sampler of our favorite Krawcheck tweets. Some are her "re-tweets." You can find Krawcheck at @salliekrawcheck. You can find RIABiz at @riabiz and yours truly at @lisshidler.
• RIA vs. B-D differences — important for clients but mind-numbing details makes it hard to get anyone to stay awake thru it.
• Reg form not follow function — same issue w/ Fin Advisor type-RIA vs B-D — clients don't know the difference
• Boy, does this ring true — Why Feelings of Guilt May Signal Leadership Potential
• In the US, boosting female employment rates to men's adds 9% to GDP
• I'm still recovering from Hot Power Yoga at Pure this morning.
• Men out-earn women in every race and (broad) occupational category
• To be a good investor, you have to be geopolitical expert; feels like it used to be easier (or I thought it was)
• Women's employment not bouncing back as fast; we are in a "he-covery"
• Reducing complexity in retail banking good for banks' customers, & so good for banks (just not right away)
• Investors (individuals AND inst's) also still too overweight the US; again, NOT a market call, a diversification view
• Insult 2 injury @linkedin "Jobs u may b interested in" keeps suggesting I apply to be a Merrill trainee—seriously
• Research shows GenY also wary of stock market-informed by their experience-how will they save enough to retire?
• As one who lived through a money fund run (and the ARS collapse), Bernanke is right. This is an area in which more regulation is needed
---
Mentioned in this article:
---
---
---
Joe Anthony
It's great to see that Sallie has increased her follower interaction in the last week or two. It appears that she is using the forum as a way to call attention to causes/ideas she supports – effective in that she is doing it from a personal standpoint, not under a corporate banner.