How the Facebook IPO is creating the mother of all RIAs, Iconiq, and what an in-your-face it is for Wall Street
Breakaway out of Morgan Stanley, Divesh Makan, attracts the Mark Zuckerbergs and Sheryl Sandbergs of the world with his pedigree and presence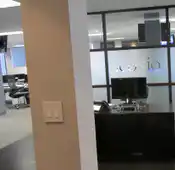 Iconiq's San Francisco offices are little more than a receptionist's desk and a row of trading screens -- but it's more than enough to manage the assets of Facebook's billionaires.
---
---
Mentioned in this article:
---
---
---
Bill Winterberg
I'm not surprised you made little progress with Addepar. They, too, have declined my requests for interviews.
Addepar's current sweet spot are the ultra-HNW and family offices like Iconiq, not the traditional RIA market.
Jeff Spears
Iconiq joins the ranks of LARGE Independent firms founded by ex-Wall Street brokers – Lumious, Constellation, Three Bridge, Seven Post, Argos, BBR and The Presidio Group.
These successful moves have definitely made the remaining corner office teams on Wall Street take notice.
If Facebook shareholders follow the same path that Google shareholders did they will start with the brand names and move to independents RIAs once they are more knowledgable and liquid.
Greg Brown
What a success story. A lot of us were wondering where all that wealth would end up.
Considering what little access you were given its great work and an interesting story by both of you!
Congrats Kelly and Brooke.