Debbie Pritchard: Most of the advisors we're working with are all talking to us about becoming 3(38)s.
Brooke's Note: When we wrote about fi360's sale to a private-equity concern, Bluff Point, for $11.5 million, people were taken aback that a do-gooding consulting company could be worth so much. Well, as deals like this one unfold — pushed by mega-changes in ERISA regulations — it becomes clear that do-gooding is good business. If Schwab and Fidelity are getting in on the act, expect much more of this training to happen as 401(k) assets come into play more than ever.
The Charles Schwab Corp. is partnering with fiduciary company fi360 in an effort to give its RIA clients fiduciary training and integrated technology so that they'll be better equipped to meet increasing demands from 401(k) plan sponsors. See: Which three of DOL's new 401(k) rules represent the biggest land mines for financial advisors and plan sponsors.
The fiduciary training initiative is being driven by the new fee disclosure rules that go into place on July 1, requiring advisors to offer detailed fee disclosures to plan sponsors. They're also required (starting July 1) to indicate if they will be a fiduciary and if they'll be a 3(38).
Fiduciary rule 3(38) and 3(21) are longstanding ERISA provisions describing fiduciary status but didn't get a lot of attention because most people didn't know what they are.
Decision time
As part of this, more employers are starting to demand that their advisors serve as fiduciaries and are trying to decide if they should serve as a fiduciary under ERISA section 3(38) — which means they can't accept revenue-sharing payments or have conflicts of interest. See: DOL tells employers when they must fire advisors to 401(k) plans.
"Most of the advisors we're working with are all talking to us about becoming 3(38)s," says Deborah Pritchard, vice president of business development and relationship management for Schwab Retirement Business Solutions. "This is becoming much more important to plan sponsors. Plan sponsors are now demanding a 3(38) and the fiduciary responsibility from advisors." See: Why gathering big-time 401(k) assets — and charging regular fees — is well within reach for most experienced RIAs.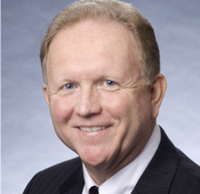 Blaine Aikin: It is the largest
technology project we've undertaken to date.

As part of the partnership that Schwab and fi360 are going to officially announce on Thursday, RIAs will get deep discounts on the training. In addition, Schwab Retirement Business Services is also integrating fi360's tool kit into the Schwab Retirement Center technology platform. The fi360 kit includes important 401(k) tools such as investment policy statements. See: What to make of yesterday's Wall Street Journal report on Schwab's 401(k) 'bet'.
Increased demand
Schwab has more than 7,000 RIAs, and Pritchard says that about 4,000 of them have 401(k) accounts. Many of those RIAs want to bolster their retirement business.
Pritchard's group works with 401(k) plans with assets of $1 million to $30 million. These employers, she says, are demanding fiduciary services that they hadn't demanded in the past.
"We weren't seeing this five years ago," Pritchard says. "You didn't see folks do this routinely."
The deal, fi360's first with a custodian, is important for the rapidly growing company. Last fall, private-equity firm Bluff Point Associates Corp. acquired control of fi360 for $11.5 million. See: Private equity strikes again, this time quietly buying control of fi360 for $11.5 million.
"The work we're doing with Schwab is definitely a big deal for us, says Blaine Aikin, fi360's CEO. "It not only reflects high regard in the marketplace for the quality of our products, but also demonstrates our technological capacity to handle projects of virtually any scale."
Discounts on training
Schwab will be offering discounts for fi360's accredited investment fiduciary training, which can typically cost $1,950 for in-person training. Pritchard says the discounts vary but it's possible that RIAs would have to pay only $1,200 for the training. Schwab has helped to train 65 people and has plans for more training sessions this year.
There are more than 5,200 active accredited investment fiduciary designees and about 400 active accredited investment fiduciary analyst designees under the fi360 umbrella. The number of individuals fi360 will train this year for the two designations combined is expected to exceed 2,000. Fi360 also offers re-certifications each year for those who already hold the designations.
A good first step
Schwab is the first custodian to craft a formal partnership with a fiduciary firm.
"I think it's a wonderful idea that a custodian is endorsing training," says Stephen Winks, principal of Sr. Consultant Richmond, Va. "This is a wonderful thing. Anybody who does anything to advance fiduciary standard in my book is doing a good thing."
But he still maintains that firms need to go one step further, because simply training advisors to be fiduciaries still doesn't offer them the concrete solutions to make it applicable in their offices.
"Just because you know what to do doesn't mean anything," Winks says. "You can watch Tiger Woods swing golf clubs all day but you'll never be him. The skills to act as a fiduciary is a nice thing to do, but the question is, can you do it — and the enabling resources to help you do it aren't in existence."
Fidelity has alliance
For its part, says Fidelity senior vice president Jylanne Dunne, Fidelity has an alliance with fi360 — one of many that it offers discounts for through advisors. The firm has had a relationship with fi360 for about six to eight months.
"They're one of our discount alliance partners," she says. "There are a lot of firms we work with to offer discounts."
Dunne says the firm is trying to stay abreast of 401(k) issues for advisors. "We're looking at this issue very carefully," she adds.
"There's a lot of moving pieces in the retirement space. Our advisors are interested in how to get in the space and grow their businesses."
Important technology deal
One of the most important parts of the deal between Schwab and Bridgeville, Pa.-based fi360 is the technology integration that RIAs can capitalize on as they manage 401(k) plans.
The integration will allow RIAs single-sign-on access through Schwab's retirement center and will also offer the efficiency of auto uploads of investment information from Schwab's platform. In addition, RIAs have the ability to import holdings from the plans they service at Schwab with a single click.
"With the integration of our tool kit with the Schwab Retirement Center, their users will have single-sign-on access to our analytics and reporting software via the Schwab platform. It is the largest technology project we've undertaken to date and it has allowed us to make major investments in technology that will also benefit our existing retail users," Aikin says.
To purchase fi360's tool on its own, costs range from $97 to $1,650 based on the type of tool, but Pritchard says the integration is what makes this tool so powerful for Schwab advisors.
"We've created the technology through Blaine to download all of our information to this tool kit," Pritchard says. "Then [they can access] all of the plan-specific information we can house so they don't have to key in all of that information. We think long-term it will save advisors a lot of time rather than having to input all of that information."
Powerful program
Pritchard, who received her AIF designation in Chicago, is one of the 65 people associated with Schwab — including RIAs — to have completed it.
"For folks who have never been through something like this or need to understand fiduciary responsibilities, it's a very good program," she says.
---
---
Mentioned in this article:
---
---
---
Elmer Rich III
Good luck on this. The DC market is hyper-saturated and hyper-competitive. Many established firms are seeing negative growth, erosion of revenue, increases in services demands, etc.
The 401(k) market has passed its peak. It's all about capturing rollover assets in IRAs now. That's where the real profit has always been anyway.
With the inceased regulatory and fee demands this is likely a poor market for RIAs and not optimal to direct resources away from the core individual, wealth management business. Schwab may want the bigger asset pool custody assets — it may be off strategy for most RIAs.
Brooke Southall
Hi Elmer,
Thanks as always for offering an interesting dissenting opinion.
I want to challenge you on two points. First, you say that the market is saturated. That may be true in the sense that there are many competitors but my understanding is that accounts are, in a sense, more up for grabs than they have been in a long time. Legacy providers are vulnerable because of what they will have to disclose under new DOL rules. RIAs can exploit this.
Also, you mention rollovers. I have heard many people say that the best rollover strategy is to advise the 401(k) plan itself to have the inside track for the eventual rollover.
Maybe you can let me know what I don't know from my non-practitioners perch about wheere my understandings aren't so clear cut.
Brooke
Elmer Rich
We don't offer disent but experiences based on our work in the field for over 20 years and daily with retirement specialized clients.
Let's take the first point – underestimating the inertia and power of existing dominant market share holders is dangerous and would need extensive data to support. If you look at the data on switching you see it is very small and apparently dropping.
The idea that new regulations will throw many new plans into play is a hypothesis that would need to be tested before betting ones resources and business plan.
In any case you can expect the dominant firms to fiercely protect their market share with the ample resources that business provides. To hope otherwise is a "faith-based" business hope.
On advantages of providing rollover services to existing plan clients, the jury is out as well. In any case, you should do some research because there have been successful lawsuits against such a thing and current regs say getting paid for plan service prevents an advisor from doing so on rollovers.
Bottom line #1— Hope, passion and hype are not the basis for a sound strategy entering a new market.
Bottom line #2 — Show us the data.
Sheldon M. Geller
With all due respect, I concur with Brooke, to the extent that I beleive that there will be a wholesale migration, albeit over time, from non-fiduciary service providers to fiduciary providers, common law as well ERISA. Further, plan sponsors will, as they are made aware and further educated, retain fiduciary advisors as an overlay service for non-fiduciary service provider platforms.
Advisors with ERISA experience should be in a position to capture plan assets notwithstanding the saturation and maturation of the 401(k) plan marketplace. There will always be growth opportunities in the 401(k) plan marketplace for talented and differentiated fiduciary advisors as they compete effectively with, in effect, sales people.
Moverover, managing IRA custodial assets to the exclusion of the 401(k) plan whence it came, is a tough business as the average rollover is small and thus resulting in minimal fes. The mutual fund providers would appear to be better positioned to capture rollover assets more effectively than advisors. Their advertising and distribution channels are rather robust.