News, Vision & Voice for the Advisory Community
FINRA is still angry that Boston Consulting Group did not consult them and says they created numbers "out of thin air"
May 14, 2012 — 3:59 AM UTC by Kelly O'Mara
Brooke's Note: When we last left the SRO battle in December, FINRA was heaping abuse on Boston Consulting Group after BCG delivered a study showing that it would cost much less to use the SEC than FINRA as regulator of RIAs. But FINRA's hand was weakened by the fact that it had no numbers of its own to prove the point. Finally, last week, it delivered those numbers — pegging startup costs for a FINRA SRO at $12 million to $15 million, as opposed to the BCG-projected $200 million to $250 million. But the CFP Board wasted no time showing what those numbers failed to count. Does the cost issue matter? Yes. That's one of the big arguments made by FINRA — that it's cheaper. What if it's actually more expensive?
More shots have been fired in the long-running battle over independent-advisor regulation with the recent release of dueling reports regarding how much it would cost for the SEC to create a self-regulatory organization as opposed to increasing its own funding for heightened regulation through advisor fees. See: Proposal would sweep RIAs, planners, brokers into one huge regulatory pool.
The latest salvos come in the form of a cost analysis released at the end of April by the Financial Industry Regulatory Authority Inc., the SRO for broker-dealers, and a rebuttal commissioned by a coalition of industry groups from the Boston Consulting Group Inc.
Where are the numbers?
FINRA wasted no time tearing into the analysis, complaining the authors of the study never reached out to FINRA as they were compiling their findings. See: FINRA attacks Boston Consulting Group over SRO study.
But at the time, the B-D regulator declined to list estimated costs should it become an SRO for RIAs.
Invented numbers?
But at the end of April, FINRA issued a two-page report, complete with numbers, arguing that its startup costs would be only one-tenth of what BCG's report stated, and that continuing costs would amount to less than half of BCG's projected figures.
BCG, in turn, released its own review of the FINRA calculations soon after, pointing out discrepancies with the BCG estimates and potential omissions. The CFP Board, one of the groups that funded the BCG study and review, contends FINRA's numbers were inaccurate and didn't include all costs.
FINRA, in turn, is taking strong issue with that contention, saying BCG doesn't know what it's talking about and has no understanding of the workings of a nationwide examination program. "They are inventing the numbers out of thin air," says Nancy Condon, FINRA spokesperson.
"The organization that appears to be pulling numbers out of thin air is FINRA," responds Marilyn Mohrman-Gillis, managing director of public policy and communications for the Certified Financial Planner Board of Standards Inc., one of the groups that funded the BCG study, pointing to the in-depth analysis and statement of assumptions in the 20-page BCG cost review compared with the short two-page report FINRA released on its costs.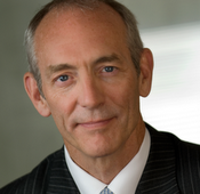 David Tittsworth: Giving the job to
FINRA would be the wrong choice
for many reasons.
SRO sweepstakes
The BCG's December report estimated that a FINRA-led SRO would cost between $550 million and $610 million per year, including startup and continuing costs.
An enhanced SEC program would cost $240 million to $270 million per year, the report found, and a newly created SRO would cost $610 million to $670 million per year.
The BCG report was funded by a consortium of industry advocacy groups: the CFP Board, the Financial Planning Association, Investment Adviser Association, and the National Association of Personal Financial Advisors, and sponsored by TD Ameritrade Institutional.
"We think that this economic analysis is a really important factor," says the CFP Board's Mohrman-Gillis. According to her, over the last year, as FINRA appeared to take the lead in the SRO sweepstakes while Congress weighed the question of how to address the issue of insufficient advisor oversight by SEC, the question of cost analysis was repeatedly left unaddressed. See: Is FINRA oversight a fait accompli? It's starting to feel that way.
That BCG report also projected the average annual fee per independent advisory firm to be $27,300 for a fully-enhanced SEC examination program; $51,700 for a FINRA SRO; and $57,400 for a new SRO.
A $200 million omission?
FINRA's April report pegged startup costs for a FINRA SRO at $12 million to $15 million, as opposed to the BCG-projected $200 million to $250 million, and continuing costs at $150 million to $155 million annually, instead of BCG's projected $460 million to $510 million annually.
FINRA's projected start-up costs "build upon FINRA's established, nationwide program for examinations currently in place, district offices across the country and ability to leverage existing infrastructure, technology and staff," according to its April report.
But BCG argues that the FINRA figure doesn't include staffing costs during the 12-month start-up period. That omission accounts for an $180 million to $230 million difference in the two estimates, according to the BCG rebuttal.
Another $8 million to $12 million difference comes in the onboarding costs of new employees. BCG says its onboarding cost projections are based on the SEC's budget requests to add new employees to its Office of Compliance Inspections and Examinations.
FINRA's report takes issue with BCG's estimation of its start-up costs, arguing that the consulting group based its numbers on the creation from scratch of the Public Company Accounting Oversight Board and CFP Board — "vastly underestimating" FINRA's ability to use its existing infrastructure.
Show your work
The second set of criticisms BCG had about FINRA's estimates related to how the organization that oversees broker-dealers calculated its continuing costs.
FINRA's projected continuing cost of $150 million to $155 million annually includes 900 new employees, mostly examiners. That equates to a per-employee cost of $170,000, which makes it unlikely, according to the BCG rebuttal, that FINRA included overhead in its ongoing calculations.
However, Mohrman-Gillis says it's hard to know exactly how FINRA got its numbers, because — unlike the BCG report — FINRA doesn't lay out its assumptions and how it arrived at its numbers.
FINRA also doesn't break down its continuing costs and doesn't mention enforcement costs, which BCG predicts to be about $130 million per year. That is based on one full-time enforcement staff member for every 2.8 full-time examiners — the current SEC ratio. The ratio that FINRA is basing its numbers on may be as high as 5 to 1, says BCG.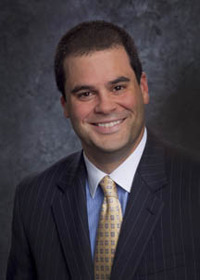 Chris Paulitz: Instituting even basic RIA
examination will level the playing field
for all advisors.
The last critique of the FINRA numbers by BCG states that the organization is making too high an assumption about the productivity of its future employees, which could account for a discrepancy of $150 million to $170 million. No direct reference to the FINRA productivity is mentioned in its analysis, but BCG assumes a productivity rating of 3.0, equal to the SEC examiner productivity and higher than the current productivity of FINRA broker-dealer examiners at 2.8.
If FINRA is planning to examine 1,400 advisory firms once every four years on average, it may be assuming a productivity rating as high as 5.5, says the BCG review.
If FINRA is forecasting that it will work twice as hard as it is able to now, says Mohrman-Gillis, "maybe there's something wrong with their existing staff. "See: Why advisors see FINRA as the devil.
Advisors don't want FINRA
FINRA's cost review also makes no mention of the cost of ongoing SEC oversight. BCG argues that the SEC would save very little money on an SRO, because it would cost $90 million to $105 million to oversee such an organization.
Advisors, even at an increased cost to themselves, would prefer enhanced SEC oversight. In the original BCG report, 58% of responding advisors preferred enhanced SEC oversight to a FINRA SRO for investment advisors, even if it cost twice as much. See: One-Man Think Tank: Six reasons that FINRA should be dismantled.
"Let's be clear — enhanced investment adviser oversight is needed. But giving the job to FINRA would be the wrong choice for many reasons, including its lack of accountability, lack of transparency, weak track record, excessive costs and its bias favoring the brokerage industry," David Tittsworth, executive director of the Investment Adviser Association, said in a press release with the BCG report. See: The 10 most influential figures in the RIA business going into 2012, Part 2.
Two sides digging in
Not surprisingly, FINRA disagrees with the BCG analysis, arguing that the consulting firm used existing fee structures to estimate examination program costs, but fees include programs beyond examinations.
"Until the Boston Consulting Group has at least one conversation with the SEC and FINRA about what it takes to run a nationwide examination program, their numbers should be viewed with skepticism and amusement," Condon said in FINRA's official statement.
The Financial Services Institute Inc. also emphasized its continued support of the plan to create a FINRA SRO for investment advisors.
"FSI has long championed the small-business needs of all financial advisors and, at the same time, worked to protect consumers. Instituting even basic RIA examination will level the playing field for all advisors, protect consumers and help RIAs flourish as trust is gained in their business model," says Chris Paulitz, managing communications director for the FSI, which represents independent-contractor broker-dealers.
A FINRA SRO may be the likely outcome. On April 25, House Financial Services Committee Chairman Spencer Bachus (R-Ala.) introduced the Investment Adviser Oversight Bill of 2012, which would allow for one or more SROs to apply to the SEC, particularly paving the way for FINRA. See: Avoiding FINRA oversight may depend on talking sense to an options-trading House Republican.
'Broker-dealer bias'
While the back-and-forth over costs is an important part of the debate, RIA advocates are raising other concerns about the specter of FINRA regulation.
"It's not just the costs," says Mohrman-Gillis. "There's a broker-dealer bias."
She says that the FINRA mindset, culture and regulatory structure are very rules-based, becoming overly concerned with checklists instead of focusing on the spirit of the law.
"That would be bad for consumers and bad for consumer protection," she says. See: A big California RIA fires off a letter to Rep. Bachus decrying FINRA as SRO pick.
---
---
Share your thoughts and opinions with the author or other readers.
James W. Byrd said:
May 14, 2012 — 2:51 PM UTC
Marilyn,
A properly structured SEC should continue to supervise independent investment advisors and I agree that it would be more economical than a FINRA based system. However, the far more important and documentable issue is that FINRA/formerly NASD has since its 1938 inception almost always acted solely for its own benefit at the expense of investors. For example, they paid two $1 billion fines – insignificant in relation to the associated profits – for price fixing and fraudulent research (these are generally criminal offenses in other industries and the same executives still systematically circumvent SEC and their own regulations when appropriate). Moreover, their controlling members also control Wall Street and indirectly many government regulators and elected officials, and have a great deal of responsibility for our ongoing financial crisis.
Enactment of the Bachus/McCarthy legislation will exacerbate the trend towards our deteriorating economic structure, national security, and civil liberties. It is my understanding that the House will hold hearings on this crucial legislation in June, and those who share our concerns should immediately contact their U.S. Representatives and Senators.
Sincerely,
James W. Byrd
---
---