Tim Kochis: No one should be CEO for life.
Brooke's Note: The sense of loss in hearing that Tim Kochis is retiring from his RIA for real. Here is someone who always had nothing but time for his clients, his firm and for the industry. I'd throw in that he has always had time for talking to the media, i.e. me — a thankless task at times that he engaged in thoughtfully and generously. When somebody gives that much, they leave that much more of a void as they exit (see Bernie Clark's comments below). Tim has taught many lessons about how to build an RIA, how to deliver real planning, how to create enterprise value and how to monetize that value. Now, arguably, he's teaching us the most important lesson of all — how to gracefully step away. It sounds easy but the RIA business is one that has not figured out succession. Tim has shown that it can and should be done. See: Favorite succession plan of RIAs remains the same: none at all.
When Tim Kochis, 66, announced in April that he was leaving Aspiriant it was a few months earlier than he initially intended to fully leave, but he says he'd rather go out "too early than too late."
Aspiriant is the offspring of a merger between Quintile Wealth Management LLC and Kochis Fitz Tracy Fitzhugh & Gott Inc., a firm he co-founded in 1991.
The exit has always been part of Kochis' plan, after stepping down from the CEO role and helping to transition the firm post-merger. He delayed stepping down as CEO during the merger and again as the markets struggled in the aftermath of the 2008 crash, Now, though, he's more than ready to end even his part-time work as a principal at Aspiriant and leave for something new.
"It's always a difficult transition for someone to make, but I have complete confidence in my successors," says Kochis, of all the principals at Aspiriant.
'No one should be CEO for life'
In late 2009, Kochis stepped down as CEO and handed over the reins to fellow co-founder Rob Francais as part of the merger process. See: How Rob Francais combined two giant RIAs and then added the assets of Deloitte Investment Advisors.
In fact, Kochis originally thought about his exit plan. In 2004, before the merger plans came about, he announced that he would step down as CEO in about five years.
"No one should be CEO for life," he says.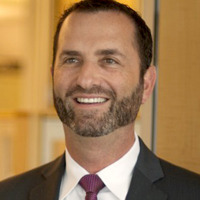 Michael Kossman: [The firm] has changed
incredibly.
When a founder of a company hangs on for too long, he says, it's bad for employees, who feel like they can't advance; it's bad for the company culture because it perpetuates the idea that too much of the success rests on the shoulders of one person; and it's bad for clients when the CEO eventually has to be forced out. Kochis is a supporter of term limits for CEO tenure — either self-imposed or mandated, or an age cap.
After stepping down as CEO and taking a few month sabbatical, Kochis returned to Aspiriant in 2010 as president of international ventures. He planned to slowly cut back his hours until a scheduled departure later this year. But, in an e-mail to co-workers and colleagues last month, he announced he was leaving Aspiriant completely at the end of April, a few months earlier than originally planned, because of projects he wants to pursue abroad. Kochis will continue to be one of 43 owners of Aspiriant.
"He had already reduced his schedule to a part-time schedule," says Michael Kossman, Aspiriant's chief financial officer.
Unintended consequences
Kossman started working at Kochis Fitz 12 years ago when it was an 18-person office in San Francisco managing $420 million in assets. Now, Aspiriant has 140 employees in nationwide offices after the acquisition of Deloitte Investment Advisors from Deloitte Tax LLP, with almost $7.5 billion in AUM. See: RIAs are merging then making up names like Exencial, Syntal, Aspiriant and Private Ocean but experts question the practice.
"It has changed incredibly," he says.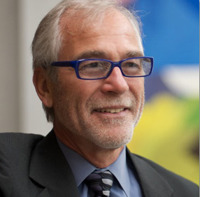 Tim Kochis says that when a
founder of a company hangs on
for too long it's bad for
employees, who feel like they can't
advance.
That growth comes with "trade-offs, of course," Kochis acknowledges. Growth does not necessarily make a firm better, because you can lose some of the intimacy. But, he says, it's hard to become a better firm without growing. "You give up some things to get other things," he says.
The merger was a good opportunity, for instance, to offer clients a greater array of resources and better bulk pricing.
The market turbulence of 2008 also, in a weird way, helped the Kochis Fitz-Quintile merger, says Kochis. That distraction not only pushed back Kochis' exit as CEO, but also helped the two firms band together to focus on serving the clients, instead of worrying about petty differences.
"It helped make the merger more successful faster," says Kochis.
Proud father
Aspiriant's growth is not the only yardstick by which Kochis measures success. He believes the firm also has created a model for other independent RIAs to follow, which will leave an impact on the entire industry.
"Tim is leaving an amazing mark on the firm," says Kossman.
The thing Kochis says he is most proud of is the firm's "unshakeable first focus on the client." While he acknowledges that's something everyone may say, it is a tenet that he emphasized from the very beginning.
Kochis is also proud of how the firm values "intellectual honesty and a taste for unconventional wisdom." He believes this kind of unconventional thinking allows for better service to clients. Kochis points to one example of the firm's out-of-the-box thinking in how it deals with the Internal Revenue Code's Section 83(b) election, which allows an investor to pay taxes on the current value of restricted stock and later, upon selling the stock, the growth is taxed as a capital gains.
Traditionally, financial planners encourage clients to automatically take the election, but Kochis says it can actually be more complicated and depends on the amount of growth the stocks will experience. At Aspiriant, he says, they were able to actually calculate if it would be worth it and make a specific recommendation instead of a generic answer offered to all clients.
An advisor's advisor
Because of this kind of analysis, Aspiriant has attracted "a very sophisticated clientele," Kochis says. Many clients are in the financial field themselves — some fellow CEOs or general counsels. "They could figure all this out themselves," he says.
While on that subject, Kochis refutes rumors that Charles R. Schwab was Kochis' client — although they are good friends and have talked about the industry and investing over the years. See: What Chuck Schwab's talk showed about his complex relationship with RIAs.
Kochis is also proud of establishing equity succession very early on. Many independent RIAs, he says, haven't come to grips with how to transition, but he believes that Kochis Fitz, and later Aspiriant, set a good example.
By separating management and ownership, he says, employees (and even ex-employees) can be owners and vote on macro issues, such as mergers and sales. At the same time, a board of directors oversees the day-to-day management. It allows an easy and clean transition for both owners and managers, such as when he handed the CEO reigns over to Francais. See: Have an aversion to succession plans? Consider a continuity pact as a vital baby step.
Looking East
As Kochis will continue to be an owner of Aspiriant and because he has stock that will be sold over the next 10 years, he has an interest in ensuring the firm's continuing success.
But Kochis says he is definitely not retiring from the industry — he'll be writing, serving on a number of boards and speaking at conferences.
Part of the work that he hopes to do includes expanding on a number of contacts he has made in Asia, possibly turning them into prospective clients for Aspiriant. There's a huge opportunity for growth and a need for competent financial planning, which Kochis hopes to help provide. See: How RIAs like Aspiriant and United Capital are working to put financial planning back at the center of financial planning firms
One of the reasons he decided to leave Aspiriant a little early was because he wants to explore some of the opportunities in Asia without putting too much risk on the firm. If Kochis is successful, then it may pan out well for Aspiriant, but if he's not, then no one will be hurt, he says. That kind of international work is not something Aspiriant is currently focusing on.
All of the above activities are a continuation of Kochis' work with Foundation for Financial Planning, where he once served as chairman of the board of governors, and the Financial Planning Standards Board Ltd. He was recently elected to a four-year term on the board of the latter organization, which operates certification, education and related programs for financial planning organizations globally and establishes, upholds and promotes worldwide professional standards for financial planners.
Industry kudos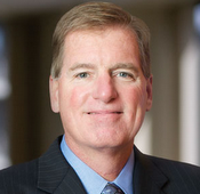 Bernie Clark: You cannot say enough
good things about Tim.
Kochis' contributions to the financial community are what really stands out to Bernie Clark, head of Schwab Advisor Services. Even though Kochis was incredibly successful, he was always willing to help others become as successful, says Clark.
Kochis even proposed a mentoring plan that would pair new RIA firms with seasoned veterans, giving his potential competition advice and assistance. Kochis was willing to assist up-and-coming advisors, offering his time and insight to help them get their feet under them, says Clark, because "that's just who he is."
Kochis won the inaugural Charles R. Schwab Impact Award for outstanding individual leadership in 2006. He received the Financial Planning Association's 2010 P. Kemp Fain Award for exceptional career-long contributions to the financial planning profession. Kochis also helped found a financial planning educational program for the University of California system and a teaching award was named for him at UC Berkeley.
Kochis was awarded a Purple Heart for his military service in Vietnam before obtaining a law degree from the University of Michigan and an MBA from University of Chicago. He received his undergraduate degree from Marquette University.
"You cannot say enough good things about Tim," says Clark.
"I'm going to miss him, and many people are going to miss him," says Kossman.
---
Related Moves
December 10, 2019 – 2:05 AM
---
---
---