News, Vision & Voice for the Advisory Community
Arrest of Matthew Hutcheson raises questions about the fiduciary movement
May 10, 2012 — 5:09 AM UTC by Kelly O'Mara
Brooke's Note: This is a head-scratching case. The deeper you get into it the more questions seem to arise — and not only about Matthew Hutcheson's situation. There are also questions about whether people who hold themselves out as fiduciaries — and organizations that accredit them — are any more trustworthy than the ones who claim only to attempt to get the horseshoe near the ethical iron stake. Into those cattails Kelly waded and came back with a deeper understanding that she relates well here.
When fiduciary flag-bearer Matthew Hutcheson was indicted last month for 17 counts of wire fraud and 14 counts of theft, critics suggested this might just prove the fiduciary movement was dead. See: Head-to-head: How one advisor went up against a giant of the retirement plan world and won.
"The fiduciary-superiority-crowd needs to just quiet down, go about their business, and stop trying to legislate morality on us all," advisor Brad Tharp commented in an InvestmentNews article reporting the indictment.
But, Hutcheson, 41, a long-time fiduciary expert and Eagle, Idaho-based independent fiduciary, who has testified before Congress on fiduciary issues, is denying all the charges and maintains that he made the best decisions for his clients.
Either way, fiduciary advocates say, this one arrest doesn't negate the need for fiduciary standards. fi360, a fiduciary accreditation organization, made a statement that Hutcheson's arrest doesn't reflect poorly on their accreditation process or standards. See: Private equity strikes again, this time quietly buying control of fi360 for $11.5 million.
"I don't think that Hutcheson's issues negate the fiduciary argument," says Patrick Burns, president of Advanced Regulatory Compliance Inc.. "His issues are unique to him and shouldn't be attributed to the overall fiduciary debate or cast a negative light on the industry."
$5 million missing
According to a statement released by the Department of Justice upon his April 10 indictment, Hutcheson, who served as an independent fiduciary and trustee on multi-employer pension plans, made wire transfers of just over $2.1 million from a G Fiduciary Retirement Income Security Plan to his own personal accounts. Over the course of 2010, 12 transfers were made from the G Fid account held at Schwab to bank accounts controlled by Hutcheson. The indictment says that he used that money to remodel a residence, repay personal loans, purchase luxury cars, motorcycles, all-terrain vehicles and a tractor, and for other personal expenses. See: Which three of DOL's new 401(k) rules represent the biggest land mines for financial advisors and plan sponsors.
Schwab had no comment on the indictment or on whether the company still does business with Hutcheson.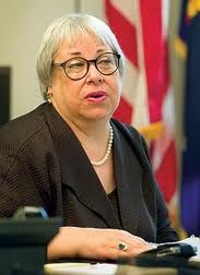 Phyllis Borzi: Those who provide services
for workers saving for retirement must
serve the best interests of those
workers.
Reportedly, Hutcheson also transferred about $3.2 million over the course of 2010 from a Retirement Security Plan and Trust to a limited-liability company, Green Valley Holdings LLC, which he controlled. While instructing the record keeper on the RSPT plan to record the transaction as an investment in a fixed-income bank note, Hutcheson instead used the money to purchase a bank note in the name of Green Valley Holdings with the intent of purchasing the Tamarack Resort. He also obtained a loan using the bank note as collateral, according to the indictment. See: DOL tells employers when they must fire advisors to 401(k) plans.
According to a statement from the Justice Department, when an auditor questioned Hutcheson about the money, he said it was a loan to Green Valley Holdings and produced fraudulent loan documents to support that claim.
"As a trustee and fiduciary, [Hutcheson] owed a duty to plan participants to act solely in their interests and to safeguard plan assets, and to refrain from engaging in self-dealing and other prohibited transactions," says the statement released by the Justice Department.
"Pension plan fraud represents not only a violation of the law but a betrayal of trust," says Phyllis C. Borzi, assistant secretary of labor for the Employee Benefits Security Administration. "Those who provide services for workers saving for retirement must serve the best interests of those workers."
Each count of fraud is punishable by up to 20 years in prison and a maximum fine of $250,000. Each count of theft is punishable by up to five years in prison and a maximum fine of $250,000.
A alleged victim speaks out
Rodney Thompson, a co-owner of Thompson Audiology Hearing Aid Center in Washington, was a member of a multi-employer plan for which Hutcheson was the fiduciary and trustee. Thompson, who is one of a handful of Hutcheson's clients cited in the indictment, says money that was supposed to be transferred to a new plan was never transferred.
"Matt tried to say the money's there, just take my word for it," says Thompson.
According to Thompson, Hutcheson was a friend of his parents and a few years ago recommended that his audiology business join a multi-employer pension plan for which Hutcheson was the trustee and fiduciary.
"We knew and trusted Matt," says Thompson.
About a year ago, he says, Hutcheson recommended that the company switch to a National Retirement Security Plan for which he would also serve as the trustee. A transfer was scheduled to take place from the old G Fid plan to the new NRSP plan, but the third-party record-keeper for the new plan told Thompson that the money never arrived.
For months, they went back and forth, says Thompson, with Hutcheson assuring him the money was safe, but the transfer to the new plan never happened. Eventually, the complaint was passed on to authorities and investigated by the Labor Department, the Employee Benefits Security Administration and the FBI.
"He hasn't been truthful," says Thompson.
Thompson says the plan sponsors never saw their money, but eventually moved on and started a new plan. And, it's unclear if they'll get any of their money back.
Denied!
But, Hutcheson vehemently denies any wrongdoing.
"He did exactly what a prudent and loyal fiduciary should do given the circumstances presented," says Hutcheson's lawyer, Dennis Charney.
Charney says allegations that funds were misappropriated for personal use is "simply denied." And, that the money that was used to purchase the bank note on behalf of Green Valley Holdings is entirely legitimate and a misunderstanding on the part of the Justice Department.
"The U.S. attorney simply has a fundamental misunderstanding about the proper application of ERISA rules in this area. We stand ready to prove that the transaction was perfectly legitimate under ERISA," says Charney.
ERISA, the Employee Retirement Income Security Act of 1974, sets minimum standards for pension plans and rules for the transactions associated with private employee retirement plans. See: A compliance attorney fields four tough 401(k) questions amid crossfire provoked by Ric Lager's column.
Burns says that though the case appears to be clear-cut, there could be a number of reasons Hutcheson is maintaining his innocence — "the evidence is not what prosecutors say it is, he is delusional, has a plea deal in the works or is crazy like a fox."
Problems pile up
Hutcheson spent one night in jail before being released into the custody of his father-in-law, Brad Mason, at his April 12 arraignment. He reached a settlement to stay in his 5,000 square-foot home and was released with electronic monitoring and on the condition that he not collect funds from investors of any type. See: How Glenn Neasham lost his house, was forced to go on food stamps and faces jail time after selling a senior an indexed annuity.
However, The Idaho Statesman is reporting that Hutcheson is back in court after Mason attempted to give clients a tour of Tamarack resort on behalf of Green Valley Holdings. The director and manager of Tamarack reportedly denied Mason access to the resort over concerns that it violated the terms of Hutcheson's release.
U.S. Attorney Ray Patricco is asking a judge to rule on whether or not the attempted tour was a violation and asking the judge to order Hutcheson to turn over the bank note that was allegedly purchased with the funds taken from the multi-employer pension plans.
The California State Teachers' Retirement System is also reporting that it hired Hutcheson in 2011 to provide a screening tool for vetting advisors, but the contract was terminated four months later in October after Hutcheson failed to perform the services in the agreement, says CalSTRS spokesperson Ricardo Duran. The dispute will likely be settled in court at a later date.
The CalSTRS contract is unrelated to the indictment charges.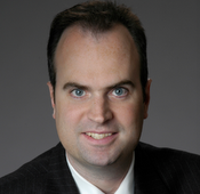 Pat Burns: I am not that
shocked that a high-profile person was
accused of wrongdoing.
Fiduciary flag bearer
For Hutcheson, the charges are particularly shocking given his reputation as a flag-bearer for the importance of fiduciary standards.
Hutcheson became known as a fiduciary expert after hosting a radio show, "The Retirement Hour with Matt Hutcheson," testifying in Congress on fiduciary standards and spearheading a certification course, Retirement Plan Management: Compliance, Reporting and Ethics.
In 2008, he testified to Congress in a hearing on reasonable contracts and fee disclosure. In that hearing, Hutcheson advocated for a set of five disclosure standards, including the disclosure of net returns and conflicts of interests. He closed his testimony by saying, "The five elements of full and fair disclosure help decision makers understand and control costs, and thereby protect the retirement income security of plan participants and their beneficiaries."
Hutcheson held a number of certifications — MS, CPC, CRC, and AIFA — but fi360, which administers the AIFA certification, says he let his certification expire at the end of 2011.
Hutcheson himself declined to comment on the case.
According to Mary Kate Dubuss, a spokeswoman for the organization,"fi360 does not disclose investigations of complaints filed against designees due to privacy concerns and the right of an individual to be treated fairly in the review process. As an organization built on ethics training and promoting fiduciary best practices, we take the disciplinary review process seriously."
The organization did acknowledge, though, that it is evaluating its certification process and always improving its oversight of what is required to obtain an AIF or AIFA designation. "This occurs both as part of our growth as an organization and in response to specific situations," Dubuss said in a statement.
The fall from grace of a high-profile advisor may say more about the activities of high-profile advisors than it does about the fiduciary process.
"I am not that shocked that a high-profile person was accused of wrongdoing. Think Stanford, Corzine and Madoff — there seems to be a perception that high-profile people's activities are not being scrutinized enough by regulators," says Burns.
---
Mentioned in this article:
FI360
Financial Planning Software
Top Executive: Blaine Aikin
---
---
Share your thoughts and opinions with the author or other readers.
Jeff McClure said:
May 10, 2012 — 5:17 PM UTC
One of the more interesting questions here is how he had access to client funds so that he could transfer them without being subject to an outside audit. If the investigation concluded that he used the money for purely personal gain, the the "purchase" of a bank note is excluded. On the other hand, and I suspect this is what will come out of this mess, if he used the money from the plans as a collateral deposit for a loan from a bank, with him paying on the note and the interest accumulating in the CDs, then he could make the statements he has made. That is still self-dealing and the commingling is a violation of ERISA rules, but he could have convinced himself that what he was doing was technically correct.
Then there is the issue of his receipt of the money at all. The practice of issuing a note to a client and taking the money for either speculative or personal use is not at all uncommon. This is where more frequent "light" audits by the SEC would be useful. Unfortunately, the mindset of the regulators is that each audit must put the entire firm under a microscope rather than taking a quick, unannounced look at the critical and most commonly violated areas. As a result of spending months looking for tiny errors the SEC, and for that manner, pretty much all of the regulators are searching for fern seeds while an elephant is stomping around behind them.
Brooke Southall said:
May 10, 2012 — 5:41 PM UTC
Jeff,
Thanks for getting into some serious nitty-gritty to add to the understanding of this situation. Were you a lawyer in a past life?
Brooke
Jeff McClure said:
May 10, 2012 — 7:40 PM UTC
I considered becoming an attorney, but I believe I would have a great deal of difficulty in taking the adversarial position that the legal profession requires. Attorneys must be proficient at character assassination in court, and I am not at all sure I could do that and sleep well at night.
Elmer Rich III said:
May 10, 2012 — 8:20 PM UTC
Believe there is psychological research that often the loudest proponents of any sort of moral position are using it as an effective smokescreen for their own misdeeds.
Since pretty much everyone believes what they are told or see in the media — this tactic is very effective.
Always best to be suspicious of the righteous.
CFDD said:
May 10, 2012 — 9:24 PM UTC
The industry has always been filled with less than qualified "unguided fiduciary missiles." Hiding behind registration status, know nothing Joan of Arc types are everywhere.
Registration status is and has always been irrelevant. Qualifications are the issue, i.e., education, experience, team depth, resources, menu of services, scale, menu of services, ethics, morality, procedures, insurance, bonding, etc. The media will lap up anything. Independent vetting is the unmet need. That of course assumes clients are willing to pay for it.
---
---