News, Vision & Voice for the Advisory Community
Brad Griswold had a fondness for Schwab from using PortfolioCenter and is determined to remove all obstacles to growth, profitability and offering choice to clients
April 4, 2012 — 3:08 PM UTC by Lisa Shidler
Brooke's Note: This article has one big advisor faced with a choice between the biggest broker-dealer and the industry's largest RIA custodian. Even given that Brad Griswold likes LPL and that he still intends to do some commission-based business, he pulled up stakes and took 95% of his assets to Schwab. This is hardly usual, but it's much less rare than it was even a couple of years ago. It says a bit about how some advisors see value in the folks who hold their assets. See: Advisor Spotlight: How a big-time IBD rep ended up as a Schwab RIA.
Another big advisor is leaving the LPL Financial fold, citing a mantra familiar among defectors from independent broker-dealers — because ambitious growth plans called for a whole new paradigm for doing business.
Brad Griswold, 52, managing partner, who had been with LPL for 18 years, decided to cut the cord with the nation's largest IBD and make Concannon Wealth Management into an independent RIA.
Last fall, the Bethlehem, Pa-based firm, which manages $250 million in assets for 100 clients, left LPL and formed an RIA with Schwab Advisor Services as its custodian.
In doing so, the firm with eight employees, has won greater freedom to hire a new senior-level advisor. It is also saving about 40% in trading costs. Griswold has a comfort level with Schwab based on having used the company's portfolio accounting software, PortfolioCenter, for several years.
LPL prides itself in offering choice to advisors who want to use commissions or those who want fee-based services and the firm also makes available its own corporate RIA. It has also been making big strides in developing its own platform for RIAs. This was sufficient to keep Ron Carson, its biggest RIA, on board. See: Ron Carson quickly sees benefits of converting his practice to an RIA.
Carson has seen strength in LPL's new hybrid offering, though he plans to use Schwab for some RIAs he acquires. See: How LPL lured advisors from Raymond James, UBS and Ameriprise to its hybrid RIA platform.
But that wasn't enough to retain Griswold or David Peterson, 51, president of Dallas-based Peak Capital Investment Services LLC, who left LPL to join United Capital Financial Advisers LLC of Newport Beach, Calif., in November after several years of major growth — and having seen assets leap from between $40 and $50 million in 2002 to its current size of more than $600 million of assets under advisement. See: United Capital extracts a 40-employee, mega-growth team from LPL.
"That growth was great but it caused serious problems," Peterson said in an earlier interview, with most of the issues centering around business details and staffing. "We were running a business rather than meeting clients. The nice thing is that United Capital takes on the HR, benefits, compliance, bookkeeping and accounting."
Almost all fee-only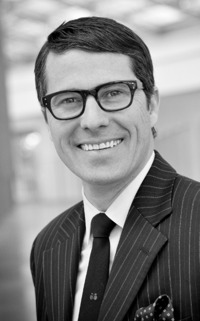 Ryan Shanks: Advisors can save costs
if they go somewhere like Schwab,
TD Ameritrade, Fidelity or Pershing.
Griswold says he respects LPL a great deal, but believes the firm has changed dramatically since he first joined in 1994 — and that many of the changes were not geared to his kind of practice.
"As LPL grew and became the leading Independent in the broker-dealer world there was understandably a need for them to continue to evolve in order to meet the needs of the majority of their advisors," he says. "Many of the changes were beneficial to the advisors as a whole, but did not offer as much value to our practice. Our primary concerns were concentrated in the area of trading capabilities, portfolio management and technology, and we felt we could customize a solution more effectively as an RIA."
Michael Herley, spokesman for LPL Financial, responds: "LPL Financial has been leading the way in our support for independent advisors, as demonstrated over the past year by our attracting more than 400 net new advisors from all channels in our industry. We are the nation's largest independent broker-dealer in terms of total revenues, and the 12% top-line growth delivered in 2011 puts us in a leading position compared to our peers. Moreover, the total cost of doing business for an LPL advisor is extremely competitive, which is yet another reason why we continue to attract net new advisors."
Griswold says his firm was already operating on a 95% fee-based model and is still maintaining a broker-dealer relationship, but chose to clear through Purshe Kaplan Sterling Investments Inc. His company has about 5% commission products, which are mainly 529 plans and legacy annuity contracts.
Cost comparisons
Concannon Wealth Management reports that it is saving 40% in trading costs by leaving LPL.
"We as a practice have always paid the trading costs in our fee-based account, so the reduction in trading costs improved our bottom line but had no impact on the clients," Griswold says.
Industry recruiter Ryan Shanks, co-founder of Finetooth Consulting, says RIAs can lower trading costs at a firm such as Schwab rather than being at an independent broker-dealer.
"From a cost perspective I hear this all of the time," he says. "The advisors can save costs if they go somewhere like Schwab, TD Ameritrade, Fidelity or Pershing. These firms have the efficiencies in place and it's a real driver for advisors. When you do a real cost comparison, oftentimes the expenses at LPL exceed that of the other custodians."
For the most part, LPL has very loyal advisors who are happy there, says Scott Collins, a former LPL executive who is co-founder of FirstPoint Partners LLC, LLC in Solana Beach, Calif. But he points out that there is more choice now for advisors than there has been in years past.
"LPL has had good advisor retention through the years," Collins says. "However, the spectrum of choices an advisor has today has widened. So, I don't think it's unusual to see some of them leave for other platforms or firms like Schwab."
PortfolioCenter
Griswold says he chose Schwab as custodian for Concannon's assets because he likes the San Francisco-based firm's offerings and feels the company did a great job presenting the opportunities to his firm.
"In addition to that, they were very supportive," Griswold says, referring to Schwab executives. "They allowed us to remain focused with clients and helped with the heavy lifting when it came to transitioning assets to the Schwab platform."
He says making the transition as an RIA was fairly easy, and one reason why was that his firm was already using Schwab PortfolioCenter while at LPL.
"We'd been using PortfolioCenter since 2000 and the transition to Schwab was very simple because our assets were already being reported through their reporting center," Griswold says. See: Schwab PortfolioCenter may be poised to shed its utilitarian image.
Lindsay Tiles, a spokeswoman, says that Schwab doesn't disclose how many LPL advisors use PortfolioCenter, which is sold to a wide range of advisors, one-third of whom don't have assets under custody with Schwab Advisor Services.
Tiles also declined to say how many LPL advisors have joined Schwab in recent months, but says there was an uptick in 2011 of advisors joining Schwab from independent broker dealers — nearly 40% of advisors hailed from independent broker-dealers last year. See: IBD reps are new wave of breakaways to the RIA channel, say some recruiters and custodians.
No hoops

Scott Collins: I don't think it's
unusual to see some of them
leave for other platforms or firms
like Schwab.
One of the advantages of being an RIA, Griswold says, is that his firm can grow more rapidly without having to get the go-ahead from executives at LPL or another firm.
Concannon is planning to make two hires for newly created positions in the coming months. Griswold is looking for an experienced advisor with a book of business who has been in the business 20 years, and also looking to hire a certified financial planner who can assist with the firm's portfolio management.
"If we were still with LPL, there would be hoops we'd have to jump through to bring on an advisor, and we understand that, but it's nice to be able to do it on our own," he says.
Subtle but significant changes
Griswold says his firm's day-to-day business has pretty much stayed the same but acknowledges there are subtle but important changes that made the switch worth it.
"We can run the business exactly as we think and we don't have to fit into a specific model, and with the large independent broker-dealers, there is a need for those firms to get the advisors to manage their practice in a similar fashion," he says. "Being smaller, we have the ability to be more nimble and more flexible in how we design our practice to meeting our clients' needs." See: Advisor Spotlight: How a big-time IBD rep ended up as a Schwab RIA.
As part of LPL, Griswold says he certainly felt there was some bureaucracy. "Whenever you're part of a larger-firm setting, there's always going to be a level of bureaucracy that has to be navigated."
Since going independent, Concannon has even changed the way it bills clients. LPL would bill clients one-quarter forward, but the firm chose to bill clients each month, according to Griswold.
"We can keep more money in clients' accounts," he says. "We look out at this environment and we know it's a very competitive marketplace, and anything we can do to enhance our client services we want to do."
From scratch
Griswold acknowledges that by leaving LPL, he no longer has access to things like LPL's Strategic Asset Management system, or SAM, and the company's compliance assistance. See: LPL has a new high-margin, high accolade advisory platform but SAM's sticking around.
But he says SAM wasn't that important to his practice. Concannon used the SAM account structure but was not actively using the research. Instead, the firm preferred to build its own models based on its own research and market views.
"Given that, there has been little variation in how we construct and manage our client accounts," Griswold says.
He likes having the open architecture available and believes he has more of a broader array of investment tools to choose from for clients.
Pay either way
Handling compliance costs on his own is also not a problem, says Griswold.
"Regardless of whether we write a check for compliance or have it deducted from our fees, we would incur a cost for the service," he says. "The real issue for our firm was ensuring that the compliance we were paying for was customized for our practice, affording our clients the greatest level of regulatory oversight and protection."
Rebalancing, check
Griswold's company is also using SalesForce and eMoney — which were the same systems he used at LPL.
He acknowledges that at LPL his practice had access to more customized services, but says using the widely available or "street version" of the technology hasn't changed the way his firm does business.
"While we were associated with LPL we wanted to ensure that we had the ability to maintain our data if were to ever change firms without having to undergo a conversion process," Griswold says. "The street versions of the technology allowed for that.
The company selected Tamarac as its rebalancing software and Griswold says they didn't look at any other rebalancing software systems. See: Tamarac claims what was unthinkable two years ago — that it is on the same playing field as iRebal for rebalancing software.
---
Mentioned in this article:
---
---
Share your thoughts and opinions with the author or other readers.
Jeff Spears said:
April 4, 2012 — 4:14 PM UTC
When a hybrid advisors reaches a business mix of 90/10 – a Broker Dealer becomes less important. We have seen hybrid advisors change broker dealers though when the broker dealer revenues are greater than 10% because the independent B/D's they were introduced to by their custodian didn't make the grade!
That is what makes a market.
---
---