News, Vision & Voice for the Advisory Community
The case of this Lake County, Calif. insurance agent gives pause to advisors and agents dealing with seniors -- and indexed annuities
April 4, 2012 — 4:36 AM UTC by Kelly O'Mara
Brooke's Note: Playing devil's advocate I have asked the compliance experts in the RIA business whether they are perhaps playing it way too careful in how they advise on such matters as testimonials and social media. After all, we don't see people getting in trouble for these things. Their response is to tell me that that is not a constructive way to view the written rules and that when an enforcement action comes it can come swiftly, harshly and without warning. Kelly O'Mara's well-researched article below drives home that point very effectively.
When Lake (Calif.) County insurance agent sold Fran Schuber, 83, an indexed annuity in February 2008, nothing seemed out of the ordinary. Neasham had sold the Allianz MasterDex 10 product, one of his most popular annuities, to countless individuals and says it was a logical choice for Schuber, who previously had a CD with Neasham and was looking for more return on her money.
But at the time Schuber bought the annuity she was in the early stages of dementia, and a state investigation later found her incapable of making that financial decision.
Neasham was arrested in late 2010 and charged with a felony count of theft from an elderly individual. This fall, he was found guilty, and at the end of February, was sentenced to 90 days in jail with three years probation. His insurance license was revoked, his income fell to just $20,000 annually, and his family — his wife and four kids — lost their house. It was the first time an agent has been sentenced to jail for a sale like this. See: How much should RIAs shake in their boots after the SEC punished three firms then put out a detailed press release?.
Neasham maintains, however, that he didn't do anything wrong and that he never expected anything like this to happen.
"I always believed in taking care of my clients' needs before my own," Neasham says. "I didn't do anything wrong."
Making a sale
For Neasham, there was nothing odd about a client of his, Louis Jochim, then 80, coming into Neasham Insurance with his girlfriend, Schuber, in early February 2008. Jochim had previously bought an Allianz indexed annuity, was happy with the product, and was encouraging Schuber to move some of her money from the CD to the annuity to get a better return.
According to Insurance News Net, the Allianz MasterDex 10 has a five-year deferral and 10-year payout. The client can take out up to 10% annually during that period without penalty. Neasham says it is "very secure."
Neasham says he talked extensively to Jochim and Schuber about the $175,000 annuity, which is approved to sell to clients up to 85 years old, and about what Schuber would be buying. He also had her fill out a questionnaire, as is common practice for advisors and agents. In it she indicated she was in good health.
"The client came to me twice and I didn't notice anything," Neasham says.
Neasham's assistant, who was present during much of the discussion over two visits, later testified in court that Schuber appeared to understand what she was purchasing and did not seem confused.
Undue influence?
The alarm was sounded, though, by an employee of nearby Savings Bank of Mendocino [Calif.], when Schuber went to pull $175,000 out of her CD held there to purchase the annuity. The manager of the bank was concerned not that Schuber appeared confused, but that Jochim was exercising undue influence over her.
In fact, Neasham told Insurance News Net that he was also concerned by Jochim being named as the beneficiary on the annuity, but was shown a bank statement verifying that Jochim had been the beneficiary of Schuber's CD for four years already.
Neasham was paid $14,000 — or an 8% commission — on the annuity after Allianz cleared Schuber as suitable for the sale based on a self-reported survey and her existing liquid assets.
"Our suitability review process is not intended to touch on health issues or diagnose dementia," says Sara Thurin Rollin, the director of communications for Allianz. See: The ABCs of doing due diligence on fixed income annuities.
Felony count
At the prompting of the bank manager, state authorities began an investigation into the incident in 2008.
It turned out Schuber had been diagnosed in the early stages of Alzheimer's-like dementia in 2003, according to her son Ted and documents from a doctor presented in court during the preliminary hearings. Neasham says he spoke with Ted at the time of the transaction and the son said he was generally concerned about his mother's health. But, Neasham says, no one ever said anything about Alzheimer's or dementia, and he never suspected a thing.
The investigation by state authorities determined that Schuber was incapable of making the decision to buy the annuity and that the purchase of the annuity had not been in her best interest. In December 2010, Neasham was arrested on a felony count of theft from an elderly individual.
At that point, Steve Poizner, then California's insurance commissioner, released a statement decrying elder abuse and the shady tricks of insurance agents.
"Insurance agents or brokers who steal from vulnerable seniors will not get away with their shameful tricks," said Poizner in the statement. "CDI investigators will continue working to track down any unscrupulous agent who preys on California's seniors."
Neasham's original sentence of 300 days in jail was shortened by the judge to 90 days and three years' probation. His insurance license was revoked in March.
There was "sufficient evidence presented to show that Fran Schuber was not capable of consenting to the transaction in question and evidence showed that [Neasham] knew that at the time," Lake County Deputy District Attorney Rachel Abelson said in court documents.
Schuber's condition has since deteriorated rapidly and her conservator surrendered the annuity this past January. Allianz wouldn't comment on the specifics of the case, citing the fact that no representative of the company were present at the trial. But, Rollin says, "the litigation was not about the product." The $175,000 annuity had $217,000 of annuitized value at the time of the surrender, according to Neasham's wholesaler, who says Allianz returned a check for $197,640 to Schuber.
"Allianz returned the entire premium without a penalty, plus interest," says Rollin.
Drawing the line
The case has left a bad taste in the mouths of many advisors and agents who feel that Neasham was targeted to set an example.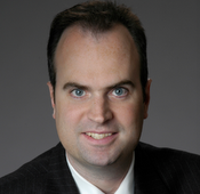 Pat Burns: If regulators want to
ban indexed annuities or certain types
of indexed annuities … they ought
to consider doing so rather than
punish agents when they sell them.

"There is world of difference between doing something for which an insurance agent ought to be punished criminally rather than civilly or administratively, through, say, an insurance department sanction, says Pat Burns, a lawyer specializing in the securities industry. "Here, I think civil or administrative remedies would have been far more appropriate to explore."
Burns also believes that if state agencies or regulators are concerned about certain products or worried about their suitability for seniors, then they should establish rules that require medical evaluations or ban the sale of those products to seniors. He emphasizes, however that right now indexed annuities — despite whatever concerns people have about them — are legal.
"Where is the line drawn on where criminal charges are filed or not filed? Is a $7K commission too much? What if the client was middle-aged and had dementia, but did not exhibit any outward signs? Would the agent still be pursued criminally?" Burns asks.
While advisors have typically had a love-hate relationship with annuities, concern over this incident may make them even more cautious — particularly when dealing with seniors.
"I think it's going to make people think twice," says Ken Kaltman, chief operating officer of National Compliance Services Inc..
Backlash
Kim O'Brien, chief executive of the National Association for Fixed Annuities, agrees with Allianz that it was not the product that was being called into question in this case.
"The product wasn't at issue," says O'Brien, who also notes that because Schuber was dealing with an insurance company, and not the vagaries of the market, she was able to have all her money returned when concerns came to light.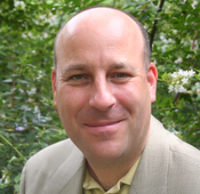 Larry Greenberg: This case also points
to the ongoing backlash against the
traditional annuity industry.
But, these assurances haven't eased the minds of many advisors who are increasingly concerned about traditional annuities' high withdrawal fees and low returns. See: Is Hartford Financial's market exit a death knell for the annuity crowd or just more Hartford haplessness?.
"This case also points to the ongoing backlash against the traditional annuity industry because of scenarios where clients don't understand what they've bought, and where clients have no idea that they're locked in for years while the company recoups the steep commissions that it paid to its sales reps," says Laurence Greenberg, president of Jefferson National Life Insurance Co., which offers less complex annuity products at low flat monthly fees.
In fact, Burns says, if concerns about variable and indexed annuities are so high, it is the products, themselves that should be the target of investigations.
"If regulators want to ban indexed annuities or certain types of indexed annuities, like those with long surrender periods and huge penalties, they ought to consider doing so rather than punish agents when they sell them," he says.
Due diligence
Though this is the first time an agent has been sentenced to jail for a sale like this, concerns about meeting one's fiduciary duty when dealing with seniors has been a hot topic in recent years.
A 2008 SEC report on practices with elderly investors argues that with over 50% of investment assets currently controlled by aging baby boomers, the number of elderly investors is going to skyrocket in the coming years. Firms and advisors are attempting to prepare for this with new products and services. There are also a number of elder profession designations out there for financial advisors. See: SEC's heightened interest in the older set means advisors should pay heed.
"Some of these are legitimate; some are not legitimate at all," says MarketCounsel attorney Scott Brown.
In addition, advisors should be aware of who has guardian or conservator rights and who can legally authorize actions.
"Advisors need to kind of heed this warning," Kaltman says of the Neasham case.
Brown echoes the sentiment that advisors need to be particularly cautious and take note of a heightened concern around elder abuse.
None of the above should be new information for advisors well aware of increased fiduciary responsibilities.
"They always have a duty to make sure investments are appropriate and do due diligence," says Brown.
'A good guy'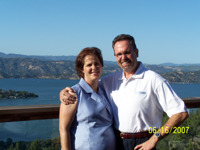 Neasham and his wife in happier
times.
At the height of his career in 2007, Neasham made more than $600,000. In the years since then, his income was in the $200,000 to $300,000 range. But, after Neasham's arrest, that life fell apart. Last year, he made just $20,000. His family, which includes four kids — one of whom has special needs — has gone on food stamps. Neasham's cars were repossessed, he says, and they lost their house in Lakeport, Calif. The story caught the attention of the Wall Street Journal which published an article about the turn of events.
It was only because the bail bondsman was a close friend and Neasham's sister-in-law lent them money, that he was even able to meet the $20,000 bail and avoid being in jail, he says.
"We're definitely struggling," Neasham says.
He has worked as an insurance agent for 23 years. All that time, he's lived in the Lakeport community, where he settled after a stint in the Navy. Neasham is involved in the community and his church, and the outcry around the verdict had been high.
Letters in the local Lake County Record Bee have been overwhelmingly in favor of Neasham, calling him "honest" and "a good guy."
"Glenn Neasham is the victim of the new witch hunt," wrote one Lakeport resident.
The case isn't over
But, for Neasham, the case isn't over. He is in the process of filing an appeal, which he is certain he will win.
His lawyer, Mitchell Hauptman, believes the prosecution never proved theft in the first place. The commission was paid by Allianz and didn't come out of Schuber's $175,000, none of which ever went into Neasham's pocket, according to papers filed by Hauptman. In addition, Schuber's annuity gained money during the time she held it — as confirmed by Allianz.
"They fundamentally failed to prove any element of the crime of theft by larceny. The resulting jury verdict of guilty was contrary to the evidence and contrary to reason," Hauptman wrote in his motion for a new trial.
One of the jurors, Robert O'Briant, also came forward in November after the trial proceedings had ended and filed an official declaration with the court alleging possible juror misconduct. Two jurors, O'Briant says in his official statement alleging misconduct, failed to disclose that they had close family members with Alzheimer's or dementia.
"Some jurors made the statement that in essence meant we should send a message to the insurance companies to be careful when selling to an 83-year-old. The jurors also felt they should send a message to insurance agents that they should be careful who they sell to," says O'Briant in his official declaration.
Last-minute discovery
And, perhaps most significantly, on the last day of trial the prosecution unearthed an audio interview with Schuber from the spring of 2008, which wasn't previously disclosed and of which Neasham wasn't able to make use. In the audio interview, which was conducted during the state's initial investigation, Schuber appears lucid and says she made the financial decision of her own free will.
Because of Schuber's rapidly deteriorating state, she was incapable of testifying at the trial. A video of her from 2010 was played during the trial in which she clearly displayed signs of dementia, which Neasham and Hauptman believe prejudiced the jury. A previously recorded tape closer to the time of the actual transaction — over four years ago now — would more clearly demonstrate her capabilities at that time, says Neasham. Prosecutors say they believed the audio interview to be lost and only found it on that last day of trial.
All of this amounts to room for an appeal, Hauptman argues in his motion.
"We feel pretty confident," Neasham says. But, then, he was pretty confident he would never be found guilty in the first place.
---
Mentioned in this article:
---
---
Share your thoughts and opinions with the author or other readers.
EF Moody said:
April 4, 2012 — 5:22 PM UTC
RE: "If regulators want to ban indexed annuities or certain types of indexed annuities, like those with long surrender periods and huge penalties, they ought to consider doing so rather than punish agents when they sell them,"
I am the author of Financial Planning Fiduciary Standards under Dodd Frank 2012. It is the complement to two video courses on investments and annuities/insurance approved by the State Bar of California for Continuing Legal Education. It is not very nice to anyone in the business since most agents/brokers have never been taught the fundamentals of investing and more. Insurance is a minefield of exponentially increasing difficulty for agents and consumers.
I have taught long term care as part of California insurance continuing education for 6 years ending in early 2000, I would always comment specifically on the elements of Alzheimers, senile dementia, elderly competency (no matter any specific infirmity) how they act, what to do and on and on.
My point? Should Neasham have known about the issues impacting the elderly and requested an outside entity to review the purchase. Probably.
Should Allianz provided notice of the extra concern about dementia et al for seniors after the age of 65 or so. Problematic since not required by law, but as a huge firm, they had to know that in the early stages of dementia, seniors are very apt to appear to understand what is going on since they actually can APPEAR to be perfectly lucid.
Does the insurance department owe a duty to instruct/train agents on these issues. Absolutely since such issues have been well documented in research for about two decades.
So, should Neasham have known about what to to? Debatable. He looks to be about 50 or so and may not have ever confronted/learned about dementia. Very possible. Maybe he isn't that bright. Maybe he is aliterate. So is the fault all his own?
No.
Alliance had a duty to inform agents of the underlying issues- that the elderly are losing financial literacy at about the rate of 2% per year after age 65 (and they have, like all Americans, failed the literacy tests anyway) while at the same time INCREASING their perception of competency by 2% per year as well. They have to know that since it is common knowledge among the true professionals. Also that using a witness age 80 won't count for much.
Does the California Department of Insurance owe a responsibility to agents regarding this knowledge. Yes
So here is the punch line. I sent my book to Hilda Solis of the Department of Labor in an effort to get them to ramp up knowledge for fiduciaries. In February this year, two DOL attorneys called me and said they enjoyed the book, blah, blah. I repeated that the effort to protect retirees et al has to start with professional instruction before a sale commenced. Their reply was, "we'll just wait till the law suits start and that will send the message to the other agents". What a farce.
I believe that this reflects the position of the bulk of regulators- they either don't recognize their true responsibility or they don't care. And I have spent years attempting to address this issue with the SEC, NASAA,, NAPFA, CFP, Insurance departments, AARP etc.only to be met with…..nothing. I have specifically worked with the California (and Florida) Department of Insurance only to have them refuse to enforce their laws. So this type of travesty/inequity is not necessarily unexpected.
I, obviously, do not know of all the underlying issues of this case. But I do know ethics, I do know responsibility, I do know fiduciary duty. Should Neasham have had his hand slapped- and hard- in order to send a message overall. Perhaps OK. A fine? OK. Lose his license? Not in view of the lack of effort by the firm and regulatory entities.
To blame him solely for what is an issue that the firms and regulators knew was a problem without informing and teaching the agent/student either initially or through mandatory continuing education is to recognize their own failings and shortcomings.
The legal system will have to sort this out but they must do so with the content above. Otherwise there is another sham on the publc
Errold Moody
PhD MSFP MBA LLB BSCE
California Life and Disability Insurance Analyst
Registered Investment Adviser
Brooke Southall said:
April 4, 2012 — 9:42 PM UTC
Errold,
Thank you for the thoughtful comment. You definitely added authoritative extra perspective.
Is there any chance somebody can reverse a lost license?
thanks,
Brooke
Frank Laise said:
April 4, 2012 — 10:52 PM UTC
Errold,
Thanks for your article which sheds much needed light on the current thinking of regulators regarding the decisions that retired Americans make with Their Own money.
The demise of defined benefit pension plans and the increasing awareness that Social Security may not be there to deliver the level of benefits that retirees were expecting or thought they were promised…means that it is incumbent upon individuals to make informed decisions…with one key thought in mind…Making absolutely certain that they do not run out of money before they run out of life.
Enter annuities. There is no other financial product on earth that guarantees what fixed and indexed annuities can do…and that is to guarantee an income for life (either by annuitization or under the Income Riders available on many products) without exposing the clients principal to risk.
And yet, an uninformed press typically turns to Wall Street brokerage firms while doing the research for articles they are preparing to write on fixed or indexed annuities (which is analagous to giving the fox the key to the hen house and expecting something different from the innevitable result). Just ask Kim O'Brien at NAFA…journalists continue to drink from the Wall Street fire hose despite the wealth of information made available to them by NAFA…a non-profit entity whose mission is to educate agents, journalists and the public about the benefits of these unique financial tools and the common misunderstanding and perceptions that too many Americans have about them.
Americans have a right to be concerned; not about annuities and how agents are compensated for the marketing expenses, time and effort they incur while educating their clients about them…but about a system that encourages people to expose their portfolios to risk during retirement because the products the street designs are always 100% marketable and liquid.
A rhetorical question…What's the surrender penalty on any mutual fund or stock portfolio in America immediately following a 30-50% market collapse?
And another…What happens to any American dependent upon their portfolio for lifetime retirement income who is in what is often referred to as "the retirement red zone" (five years immediately before and after they retire) if the markets collapse during that critical time period? Do they drastically cut back their lifestyle and enjoyment of retirement and spend their days gambling and taking huge risks with their money trying to get back to even? Or do they turn their thoughts to prayer and ask their maker to take them before their money runs out?
Retirees dependent upon their portfolios to provide lifetime income they can not outlive should consider themselves fortunate to work with an advisor who understands and includes both fixed and indexed annuities in their tool chest…They will never be confronted with either of those undesireable choices…
Cherish the day,
Frank Laise, CLU
Eric said:
April 4, 2012 — 10:55 PM UTC
Is it possible to avoid this issue in the future by requiring that the insurance carrier who is underwriting the annuity pull medical records on the purchaser? If the senior in this case had been required to release her medical records the dementia woudl have been discovered and the insurer could have rejected the policy.
Paul J Cross said:
April 4, 2012 — 11:59 PM UTC
Errold,
Great Article – very explict.
To join the Collaberation Forum and/or make a donation to the Glenn Neasham Appellate Trust Fund go to www.anbc.com
Paul J. Cross/ANBC
Frank Laise said:
April 5, 2012 — 12:34 AM UTC
Kelly O' Mara may want to change the title of this article to support the statement that it is well researched…
Glenn helped his client purchase an indexed annuity. An indexed annuity is completely different from a Variable Annuity…which the title says he sold her…
Those readers that don't understand the distinction would be well advised to visit www.nafa.com and click the education tab.
Cherish the day,
Frank Laise, CLU
Kelly O'Mara said:
April 5, 2012 — 5:49 PM UTC
Thanks for pointing out the difference between variable and indexed annuities. We've been going back and forth about how an indexed annuity was categorized, since part of the payout is fixed and part varies based on the index.
We went ahead and changed it in the headline. Thanks, hope people read up on the difference.
Frank Laise said:
April 5, 2012 — 7:05 PM UTC
Kelly,
Indexed annuities are absolutely a version of fixed annuities. They are not a security product. And they are definately not a form of variable annuity. This was firmly established when SEC Rule 151A was defeated in 2009-2010.
One more point of clarification about these products; your statement that part of the PAYOUT is fixed and part varies based on the index conveys the thought that the income payout varies. Once triggered via an income rider, the monthly or annual income the client receives is not affected negatively by what happens thereafter to the measuring index. Interest credits are still made to the contract during the income payout phase. And in fact, the guaranteed annual lifetime income can increase in later years if a robust market results in higher than normal interest credits to the contract. But the only way the guaranteed income will go down is if the client's circumstances dictate an emergency need for a lump sum cash withdrawal.
An example: Suppose a 70 year old has a current contract value of $ 200,000 and had triggered lifetime income at age 68 of $ 12,000 per year suddenly found themselves confronted by a family emergency requiring $ 50,000 and they had no other financial resources to meet that need. They would have a check delivered to them, in most cases, in less than a week from their insurance company. At the time of the withdrawal the $ 50,000 represented 25% of the owners contract value. Their insurance company simply would reduce their guaranteed annual lifetime income by that same 25%, in my example reducing the income from $ 12,000 to $ 9,000 per year…and it would remain at that level for life assuming no further lump sum withdrawals.
Summing it all up, here is what motivates people who truely understand indexed annuities to purchase them; principal protection from market loss, opportunity to enjoy annual interest crediting that may be 1-2% higher on average over time than fixed interest credits, the ability to know in advance (via an income rider) exactly how much income your account will generate commencing at a point in time of your own choosing…regardless of the interest credits made to your contract during that deferral period, and finally, gives the contract holder 100% control of the value of their account both before and after the decision is made to trigger lifetime income.
My example traces the many benefits of indexed annuities for those who intend or need to use them to generate lifetime income they cannot outlive. There are many other uses for indexed annuities. I encourage you and any readers here to visit www.nafa.com and click the education tab. You will learn exactly what indexed annuities are, where they fit, and why they can be a very important component of almost every retirees overall retirement income and or legacy planning.
But briefly, indexed annuities, like fixed annuities, guarantee that the contract owner will never lose principal due to a falling stock market. What indexed annuities do is they give the owner the opportunity to link the interest their contract will receive in any given year to the movement of one or more market indexes, with the caveat that a loss in the underlying index will never result in a loss of principal within the indexed annuity…which is, of course, completely different from what happens in variable annuities.
In a nutshell, the purpose of most indexed annuities is to give their owner the opportunity over time to enjoy an annual interest credit that will range from 1 to 2% more annually than fixed annuities do. That's it. And in most indexed annuities, the client gets to choose every year whether or not they want to receive the fixed interest credit declared by the insurance company or link the interest they are credited to an index (usually the S&P 500) to boost that return by a point or two. If there is a gamble involved, it is that the index actually declines over the measuring period the contract owner would receive a 0% interest credit rather than the 1%, 2%, 3% fixed credit they would have if they had chosen that crediting option for that particular year.
Two key points then to understand; first in any given year, the worst that can happen is you would receive a 0% interest credit. And second, credits made in a previous year can never be lost in a subsequent year due to a negative movement in the measuring index during that year.
I sincerely hope these few paragraphs have helped both you and your readers to gain a better understanding and appreciation of the many benefits of indexed annuities.
Cherish the day,
Frank Laise, CLU
Wes Hall said:
April 11, 2012 — 3:57 PM UTC
I think the bank manager stirred up this mess. The courts should have put the bank manager on trail for selling the CD. If i was convicted over something like this i would have kicked the bank managers teeth in.
Frank Laise said:
April 11, 2012 — 4:21 PM UTC
Wes,
I'm right there with you!! Though she would deserve it, both you and I would rightfully be criminally convicted of assault and battery!
I did not know who Glenn was until a month ago, but have spoken to him a number of times since then. He is a gentlemen! In one of our conversations I asked him to describe the prosecutor, Rachel Abelson. Absolutely could not believe that he did not have a negative thing to say about her personally…on the contrary…told me he approached her and shook her hand AFTER he was convicted, and told her "No hard feelings"...
Was Glenn railroaded by out of control regulatory and judicial systems? Absolutely!
Amazing how many folks don't get that!!!
Cherish the day,
Frank Laise, CLU
california mold inpection and removal said:
March 9, 2013 — 10:04 AM UTC
Resq environmental – Mold testing and mold certified inspectors in California provides expert mold testing, mold inspection and mold consulting
services as well as dust mite and allergy removal to the southern California region.
ResQ Environmental
22647 Ventura Blvd. #457
Woodland Hills, CA. 91364
Office: 818-421-3785
Fax: 818-337-2907
www.resqenvironmental.com
CEH/CMI/CMR
Green Company
Glenn said:
March 1, 2015 — 7:20 PM UTC
Case was overturned in full 3-0 in the appeals court 10/8/2013. I am back to work working with Tarkenton Financial.
FOR IMMEDIATE RELEASE
Media Contact:
Glenn Neasham Insurance Agency
707-809-7135
A Winning Team for Retirement
The "Safe Money Guy" Glenn Neasham teams up with
Hall of Famer Fran Tarkenton and company
Hidden Valley Lake, CA, February 20 – Glenn Neasham, President of Glenn Neasham Insurance Agency, is pleased to announce that he has affiliated with Tarkenton Financial LLC, a national financial marketing organization led by Fran Tarkenton, NFL Hall of Famer and renowned entrepreneur. Neasham and Tarkenton Financial will work together to provide clients with retirement strategies focused on guarantees, asset protection and income.
Tarkenton is widely known for his 18-year NFL career as a quarterback for the Minnesota Vikings and New York Giants. He was inducted into the Hall of Fame in 1986. Since football, Tarkenton has built a reputation as a respected entrepreneur with more than 20 successful businesses. He founded Tarkenton Financial in 2003 to focus on "improving the quality of life for retirees across the country."
"Every day 10,000 people are turning 65. For every 65-year-old couple, there's a 50% chance that one of them will live to be at least 85 years old. People are living longer and need products that can offer them income throughout their retirement," Tarkenton says. "At Tarkenton Financial, we help retirees address concerns about outliving income, avoiding market volatility, and getting more out of Social Security benefits."
Neasham agrees. "A recent study found that 61% of retirees said they feared outliving their money more than they feared dying," he says.
Neasham has owned and operated the Glenn Neasham Insurance Agency for more than 25 years, helping hundreds of clients plan their retirements. He's experienced in helping his clients create a more secure retirement using guaranteed income from annuities, estate planning, and tax-deferred vehicles. As a result, his clients often call him the "Safe Money Guy."
Neasham is a veteran of the United States Navy, serving on active duty from 1978-81 and as a reservist from 1982-84. He was proud to serve on both the U.S.S. Emory S. Land and the U.S.S. Enterprise.
By teaming up with Fran Tarkenton and Tarkenton Financial, he is proud to work with not only one of the country's most esteemed athletes, but one of its most trusted business leaders. To learn more about the services available through the Glenn Neasham Insurance Agency in conjunction with Tarkenton Financial, please call 707-809-7135 or 707-367-5003
Ca.Lic.#0720473 Agent may contact
http://gneasham.tarkentonwebsites.com/
Glenn Neasham said:
December 29, 2017 — 1:07 AM UTC
---
---