John Furey is creating a think-tank out of six big RIAs that want to grow like roll-ups without the pressures of an IPO
The Alliance for RIAs includes Savant Capital, Carson Wealth, Beacon Pointe, Stratos and Highline
John Furey: Everyone just hit it off.
---
Related Moves
September 21, 2023 at 1:53 AM
---
October 5, 2018 at 7:40 PM
---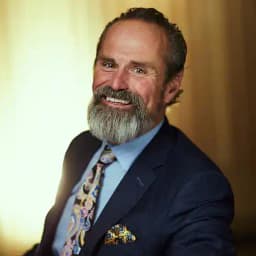 October 5, 2018 at 6:05 PM
---
---
Mentioned in this article:
---
---
---
David Selig
Brilliant move, Furey! Needed by the industry
Elmer Rich III
"Plus ça change, plus c'est la même chose." We always caution clients with great new ideas to ask — "Why hasn't this been done already?" No individual or group is smarter than the markets and markets generally contain all current opportunities — already.
We are M&A consultants and deal daily with the difficulties of optimizing the value of an RIA business at a transition.
Maybe there is something new here that hasn't been tried and not worked — maybe not.
Stephen Winks
GENESIS OF LARGE SCALE INSTITUTIONALIZED SUPPORT FOR EXPERT ADVICE
The roll up phenomenon is built upon the promise of simply facilitating a wider latitude for advisors to execute. There is no enhancement of technical competency or achievement of advisory services scale which would improve advisory services capability and expand the margins of the advisor as the roll up firm is not capable of achieving either. Essentially, other than the opportunity to excell in ways not possible in a brokerage format, the break away broker is stillo on their own only with less resources but more revenues from which is the burden of each breakaway broker has to reinvent the wheel to the best of their ability, which is limited by their limited exposure and expertise in technical disiplines necessitated by modernity and fiduciary standing.
The extrapolation of the brokerage business model of roll-up firm leaves numerous and significant holes that must be filled to support expert advisory services.
1. Authenticated expert prudent process must be created for each of the ten major market segments served so it is safe for the advisor to acknowledge fiduciary standing.
2. Advanced technology necessary to support transparency and the continuous comprehensive counsel required for fiduciary counsel.
3. Work flow management tied to a functional division of labor (Advisor, CAO, CIO) makes advice scalable, easy to execute and manage.
4. Conflict of interest management so difficult for the brokerage industry to manage is required so fiduciary standing in the client's best interest is possible to achieve.
5. Expert advisory services support for each of the ten major market segments advisors serve make expert fiduciary standing and the mitigation of fiduciary liability possible.
Brent Broadeski may well be the catalyst for the development of large scale institutionalized support for fiduciary standing so advice is safe scalable, easy to execute and manage. The difference between aRIA and a roll-up is first technical competency that actually supports fiduciary standing and is concerned with technical competency, optimizing margins and the advisors value proposition at the advisor level. Roll-ups divorce themselves technical issues essential for scale and enhancement of the advisor value proposition.
Technical competency is the driving thrust of the CPA profession from which Brent Broadeski comes. He has first hand technical expertise in authenticated prudent process, advanced technology, work flow management, conflict management and expert advisory services support—none of which are developed in any brokerage format anywhere. Brent understands all these technical disiplines. With Ron Carson and others joining in, we might be seeing the critical mass emerging which can do things not possible on Wall Street, affording unprecedented technical capability at a cost lower than a packaged product, at profit margins at the advisor level—not possible for Wall Street to replicate.
Most importantly, the best interest of the investing public, long neglected by the brokerage industry and FINRA, will prevail. In the history of man there has neer been an incident where the best interest of the consumer has not prevailed in a free market.
Brent Broadeski, Ron Carson and others which constitute the free market, may well achieve something that the regulators are having difficulty in executing, restoring the trust and confidence of the investing public.
aRIA is the external catalyst that should cause the brokerage industry to reassess its oposition to the best interest of the investing public and fiduciary standing. Every sucessful person in the business wants to do the right thing in the best interest of the consumer. Once aRIA lets the Genie ot of the bottle—it will be very difficult to put back in.
SCW