Oleg Tishkevich: What if we took an employee retreat and brought our clients with us?
Known as an innovator in financial planning software among the major financial institutions for over a decade, Finance Logix has been flying under the RIA industry radar. But all of that is beginning to change as the firm has made strides in bringing its enterprise technology approach to the independent-adviser community.
As evidence, consider the inaugural Finance Logix Advisor conference held April 26-27 at the Monte Carlo resort in Las Vegas. Nearly 50 executives from custodians and regional and independent broker-dealers, along with dozens of advisors, technology consultants, Finance Logix employees and even a Wharton School professor, gathered for two days of networking, educational content and the best of the Vegas entertainment experience. See: Eavesdropping on the FPA Business Solutions conference: Mobile apps, web-based marketing — and how you can make the most of the connected world.
Off the page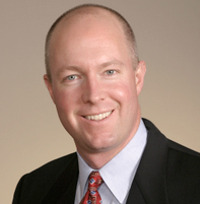 Tim Welsh was on hand at
the Monte Carlo resort in Las
Vegas.
"What if we took an employee retreat and brought our clients with us?" said Oleg Tishkevich, CEO and founder of Finance Logix, explaining the inspiration for the event. "We wanted to bring everyone together in a collaborative environment and share our strategy, technology and thoughts for the future of financial planning technology and how advice will be delivered in the new, mobile age." See: Fidelity, Schwab and TD Ameritrade prep for arms race in mobile technology for advisors.
Finance Logix has created a large following at the enterprise level and tens of thousands of advisors in North America use its cloud-based software on a daily basis. See: Dreamforce review: Social media enters the business cloud and why RIAs should care.
At the heart of the Finance Logix suite is an end-to-end platform that provides a very visual, interactive and dynamic approach to providing financial planning analyses. The platform not only provides advisors with a real-time financial overview and analysis of all of their clients, but also extends that approach to the end-client through a powerful and interactive client portal.
"Financial planning concepts are technical in nature and often don't resonate with clients. Traditionally, advisors have been forced to communicate these concepts though numbers in columns on paper. In order to change this dynamic, financial planning software needs to extend beyond the advisor's desktop and directly involve the client in the financial planning process," noted Tishkevich. This approach is winning converts across the industry, and with Finance Logix's new Retire Logix app for the iPhone, is also changing the paradigm for how financial planning can be done by both advisors and investors in a collaborative technology environment. See: Orion Advisor Services goes mobile with advisor-branded apps for the iPhone and Android.
Waiting for Windows 8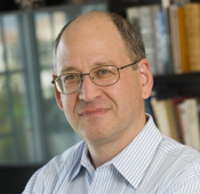 Joel Bruckenstein: Desktop software will
be dead in five years.
Kicking off the conference was industry technology guru Joel Bruckenstein, publisher of the T3 franchise of newsletters and conferences. See: RIAs flock to Dallas for the T3 technology conference provided a content-filled presentation with the latest trends and developments in advisor technology and the results of his new research. The big three themes were Integration, the cloud and mobile technology.
"The No. 1 reason advisors switch software is lack of integration," noted Bruckenstein. "The good news is that despite the very fragmented industry, the custodians are now leading the way in driving integrations." Bruckenstein went on to describe how big the movement towards cloud computing has become: "There is no debate. If your software isn't in the cloud, you won't be in business soon. Desktop software will be dead in five years."
Rounding out Bruckenstein's presentation were some fascinating stats regarding the impact of mobile technology and a strong encouragement for advisors to prepare. "Today, over 25% of people access the Internet from mobile web applications exclusively. Thus, if your technology isn't mobile-friendly, then you are missing one out of every four potential clients. Additionally, 85% of advisors now own an iPad, so if you are a software developer, then you absolutely need an iPad app." See: Why technology is vital for RIAs looking to steady client nerves in stormy markets.
While these trends had the audience furiously typing notes on their mobile devices, the biggest buzz was caused by Bruckenstein's commentary about Windows 8. "Windows 8 is coming soon and it will be the biggest change in operating systems since Windows 95. So the big question is, when do you upgrade? Will your printers, scanners and other peripherals work with it? What about your existing programs, let alone your PCs and laptops? It is our advice to not buy any new laptops or PCs beginning now until at least six months to a year after the release of Windows 8."
The retirement-income planning challenge
One of the key themes of the conference was retirement income planning. H. Jeffrey Spivack, senior vice president and head of wealth planning for Janney Montgomery Scott LLC, led a discussion on retirement income planning, a topic that has just about everyone in the industry salivating at potential business opportunities it provides.
"Consider that in 2020, over 100 million Americans will be over the age of 55 and control 80% of all the money out there," he said. "Additionally, there are over $16 trillion in retirement plans that will be rolled over and need to be managed. In the next decade the only conversation in wealth management will be retirement income planning." See: T. Rowe Price preaches a new retirement message that doesn't involve retiring anytime soon.
Spivack went on to say that despite these numbers, there is still a very large problem. "The major issue with retirement income planning is that no one knows what it is. To a bank, it is a CD; to an insurance company, it is an annuity; and to an asset manager, it is a mutual fund, ETF or managed account. The investing public is confused and will become even more overwhelmed with the choices. Thus if you are an advisor, you need to have a strategy now."
Responding to a question from the audience regarding whether all the hoopla about the coming retirement crisis is overblown, Spivack said, "People are living longer, asset levels have declined, people are retiring younger — and not necessarily by choice —costs have risen and will continue to rise, and, lastly, there is no security in Social Security."
Spivack showcased one of the retirement income planning software applications Janney Montgomery Scott is developing with Finance Logix. This app is being designed specifically for the iPad and will provide answers advisors need to help clients manage the challenge of making retirement a reality.
The psychology of investing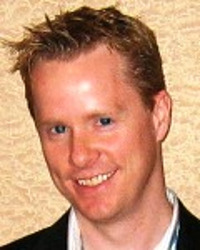 Keith Niedermeier: There are really only
nine high-net-worth personalities that range from
'gamblers' to 'phobics.'
Continuing with the retirement theme was a very well received presentation by Keith Niedermeier, an adjunct assistant professor at the University of Pennsylvania's Wharton School, Director of its undergraduate marketing program . He is a rare breed of academic in that his background prior to becoming a Ph.D. was in advertising. "I'm a marketing guy at heart, so I bring a different focus to the psychology research we do in understanding investor behavior." See: Can the behavior of RIA clients be changed? Yes … but.
Niedermeier's specialty is working with high-net-worth investors to understand how they decide to work with advisors and their approach to making decisions about investing. "Key to being successful is really the basics of marketing 101, and that is segmentation," he said. "You really need to understand who your target market is, specialize in that segment, and build a message that will resonate." See: Social media is effective with ultra-wealthy clients but forget the Morgan Stanley approach.
Niedermeier provided a roadmap for how to target the at-retirement segment. "We've studied this for years, and despite market cycles, there are really only nine high-net-worth personalities that range from 'gamblers' to 'phobics.' Thus, you need to understand which type you are working with and tailor your approach accordingly."
Vegas 101
For conference planners, there really is no better choice for a conference than Las Vegas — all options are available to you and despite the "sin city" moniker, financial services participants readily arrive in droves. The Finance Logix conference was par for the course and made good use of the Vegas platform, with an opening "Pub and Karaoke" networking reception, followed up the next evening with an elegant tapas dinner event at the next-door Aria resort, with a menu selected by none other than tech guru Bruckenstein.
Tishkevich summed up the progress his firm has been making over the last 14 years. "We've been focused on dynamic, client-facing technology since our inception, and five years ago, advisors didn't want to show those options to clients. But now, with the rise of the cloud and the massive adoption of mobile technology, that has all changed. Finance Logix is about more than just creating financial planning tools – we are all about linking the client and advisor through a flexible and agile platform."
"Just like Vegas," Tishkevich concluded with a smile.
Timothy D. Welsh, CFP® is president and founder of Nexus Strategy LLC, a leading consulting firm to the wealth management industry, and can be reached at tim@nexus-strategy.com or on Twitter @NexusStrategy.
---
---
Mentioned in this article:
---
---
---
Dean Rager
I am sorry I missed your conference, it sound like you put on one hell of a good show for your first ever client conference. Good luck in the future and we look forward to working with you.
http://www.helmig.com/vista/vreliabm.htm
CPT code 62310 or 62311 ( Injection(s), of diagnostic or therapeutic compound(s) (such as anesthetic, antispasmodic, opioid, steroid, other answer), excluding neurolytic substances, including needle or catheter positioning, involves distinction for localization when performed, epidural or subarachnoid ?
http://lenta-kazan.ru/user/k4nkiody8/
Although savoring the crisp high quality of your Apple iPad display screen and its straightforward navigation, the iPad enterprise consumer can nonetheless have his vital data be synced as a result of Microsoft Exchange Server to other typically utilized units these types of for a mobile phone, desktop laptop or website browser.