News, Vision & Voice for the Advisory Community
Morgan Stanley, UBS and Wells Fargo Advisors already went this route but can wirehouses really deliver strict fiduciary care?
April 3, 2012 — 3:59 AM UTC by Lisa Shidler
Brooke's Note: I admit I did a double take when I saw that Merrill Lynch was going to take on the liability of being a fiduciary on behalf of a certain number of its financial advisors. I wondered what had compelled the company to make the move after so many years of resisting. This article goes a long way to answering that question. But I also wondered whether being a fiduciary was something you just switched on at will. That question is answered with differing opinions.
Now that Merrill Lynch is allowing a select group of advisors to serve as fiduciaries on 401(k) plans with assets of $25 million or more, skeptics are wondering how the giant wirehouse will handle the rigid requirements of serving as a fiduciary.
Merrill Lynch recently announced that it will permit an elite group of its specialized consulting advisors the opportunity to become designated to provide fiduciary services to clients. The company says that of its 17,308 advisors it expects to have about 100 in the next year who can provide fiduciary services to plan sponsors.
Steadfastly refused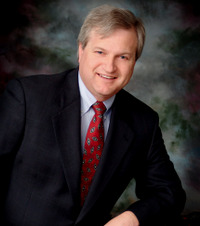 Rick Meigs: The conflicts are so
deep and ingrained in the business
model used by firms like Merrill.

"The conflicts are so deep and ingrained in the business model used by firms like Merrill that I don't see how they could possibility fulfill the high responsibility required of a fiduciary to discharge their duties with respect to a plan solely in the interest of the participants and beneficiaries," says Rick Meigs, president of 401khelpcenter.com in Portland, Ore. See: NAPFA's John responds to critic questioning her group's stance on compensation in light of new DOL rules.
But others see this as a huge game changer in the 401(k) arena and that RIAs in jeopardy of losing business will now need to step up their game in order to keep retirement accounts.
Pandora effect
"Pandora's box has been opened. The industry will never be the same," says Stephen Winks, principal of Sr. Consultant in Richmond, Va. "Hats off to Merrill for seeing the massive opportunity associated with aligning the best interest of the firm with the best interest of the investing public. The door is now open for an arms race for brokerage firms to compete on the basis of the depth and breadth of counsel they support. "
He believes any RIAs who weren't acting as fiduciaries will now have to bolster their businesses.
"We are about to see who the good athletes are and who has been pedaling downhill," Winks adds.
A number of independent broker-dealers and wirehouse firms have had similar programs in place allowing top advisors to act as fiduciaries, points out Tom Modestino, associate director of retirement markets for Cerulli Associates Inc. of Boston.
For instance, in 2008 UBS Financial Services Inc. launched its DC Advisory Program and currently there are now about 550 advisors who operate in fiduciary status out of the wirehouse's 7,000 advisors. Meanwhile, LPL Financial also allows its most elite advisors to serve as fiduciaries. See: Wirehouses will create their own independent models, Tiburon report says.
In addition, Smith Barney had allowed advisors to act as fiduciaries for plan sponsor clients since 1973 and now that falls under what is now Morgan Stanley Smith Barney. The firm allows its elite group of retirement advisors to serve as fiduciaries. The company acts as consultants to about $50.5 billion in defined-benefit plans and $18.6 billion in defined-contribution plans and advisors are acting as fiduciaries in virtually all of those assets. See: One-Man Think Tank: When Wall Street has investors' 'best interests' at heart, watch out.
In addition, Wells Fargo serves as fiduciaries for plan sponsor clients in certain cases as well.
'Ringing endorsement'
Even though its competitors have been acting as fiduciaries, industry leaders say Merrill's decision after years of refusing to take on this responsibility is quite significant and will further set the standard that retirement advisors need to be fiduciaries. See: Do 401(k) assets require all fiduciary care all the time?.
"I think this is a ringing endorsement that wirehouse advisors who sell retirement plans will need to be named fiduciaries to compete with independent B-Ds and RIAs who are already growing comfortable with this. It's more of an evolution than revolution from Merrill," Modestino says.
There's no question that more firms are starting to tiptoe into offering fiduciary advice by letting top advisors offer these services first, says Fred Reish, an attorney with Drinker Biddle & Reath LLP.
"The news here is that Merrill has been the one firm historically that always said they weren't going to do it," Reish says. "But the world has changed, and in my mind they're adjusting to the change."
The change was necessary for Merrill to keep advisors and clients, Modestino says. But he also notes that this won't be a simple task for Merrill because monitoring the fiduciary accounts will be complex and time-consuming.
"It's difficult to monitor their large advisor groups and provide the nuanced compliance support required in dealing with ERISA plans," Modestino says. "However, this risk has to be balanced with the potential reward of the usual positive cash flow from DC plans and being first in on rollover opportunities on plans services."
Demand from clients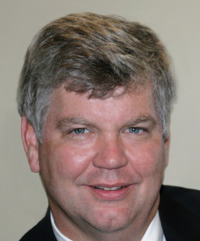 Scott Reed: On the fiduciary side,
you're required to manage and reduce
those fees that you've been trying
to make for the last 20
years.
For its part, Merrill says there is a growing demand among its corporate retirement plan sponsors for the company to manage fiduciary risk. This month it will begin to designate a select group of advisors to offer defined-contribution investment consulting services to defined contribution plans. See: Cerulli report: Specialized RIAs likely to win middle-market 401(k) plan battle.
Currently, nearly 250 advisors hold one of the company's specialized defined-contribution or global institutional consulting designations, allowing them to serve plan sponsors' more complex benefit plan needs. Beginning in this month, these advisors will have the opportunity to receive a designation allowing them to provide fiduciary services to clients. A company spokesperson says it's likely the company could have 100 advisors who can offer fiduciary services by next year.
"Our specialized financial advisors work closely with an extensive group of companies to help ensure that their defined-contribution plans are more successful and give employees long term financial security," says Kevin Crain, head of Institutional retirement and benefit services for Bank of America Merrill Lynch. "This includes giving employers greater assurance and assistance that plans are meeting their savings and investment objectives and industry standards, and putting employees in a better position to achieve financial wellness at every life stage.
Conflicts
However, wirehouses like Merrill Lynch get additional compensation from mutual fund companies for different agreements, and if that happens advisors can't serve as fiduciaries, says Michael J. Francis, an attorney and president of Francis Investment Counsel LLC, an RIA which provides advice to 401(k) plans totaling $5 billion in assets. He works with plans whose assets are on average about $25 million.
"I believe that as long as big brokerage firms continue to demand compensation from mutual fund companies for access to their advisors, these brokerage firms will have a difficult time not violating ERISA's prohibited transaction rules while acting in a Sec. 3(21) fiduciary capacity," Francis says.
"They haven't served as fiduciaries for the longest time and it's my belief that they shouldn't be fiduciaries because they can't be according to the way the law is set up," Francis says.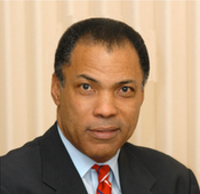 Lou Harvey: The fact that they've
gone public simply means they've come
to terms with the fact that
there is division in the ranks
and people want to be fiduciaries.

Tread carefully
That means a firm or advisor would be in violation of the law if they acted as a fiduciary and received additional revenue such as a 12(b)-1 fee on top of the fee, Reish says. He says advisors must receive only fees and not any additional compensation.
According to Reish, this historically has been a problem for many independent broker-dealers and wirehouses who may have different types of revenue-sharing deals with mutual fund companies. "It can be hard to turn down that extra money," Reish says.
For its part, Merrill Lynch says its advisors who act as fiduciaries will be paid level fees and will not receive additional compensation.
B-D mindset
Even if Merrill advisors follow the fiduciary rules to the letter, there are some cultural clashes that will likely occur in the wirehouse arena, says Scott Reed, chief executive of Hardy Reed LLC, a Tupelo Miss.-based RIA which has about $500 million in assets under advisement. About a year ago, the firm launched its retirement division and now provides guidance to about 25 plans.
He feels that advisors at the wirehouse will still have a brokerage mindset where making the most money for the firm is a priority. However, that isn't the case in a fiduciary relationship.
"In the brokerage industry, the job is to make as much money for the firm as they can, and that's what they do," Reed says. "On the fiduciary side, you're required to manage and reduce those fees that you've been trying to make for the last 20 years. No one on the brokerage side has ever had to deal with that."
Off the carpet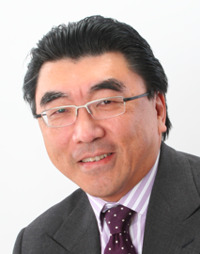 Philip Chao: They'll no longer be
called out on the carpet for
not being fiduciaries.
Advisor Philip Chao, whose Vienna, Va., firm, Chao & Co. Ltd., manages about $250 million in assets — including a big chunk of 401(k) plans — is also skeptical about the ability of Merrill Lynch to shift its culture on a dime.
Merrill Lynch made the fiduciary option available because the firm felt it had no choice from a business perspective, he adds.
But on the same token, he is impressed with the firm's decision. "They'll no longer be called out on the carpet for not being fiduciaries," Chao says. "We applaud them for that."
Let your fiduciary flag fly
Lou Harvey, chief executive of Boston-based Dalbar Inc,. says he's not surprised that Merrill is starting to allow advisors to serve as fiduciaries.
"The fact that they've gone public simply means they've come to terms with the fact that there is division in the ranks and people want to be fiduciaries," he says. "It's pretty clear to me that the brokerage industry has to do this or they'll be shooting themselves in the foot. It seems to me that Merrill is joining the ranks of RIAs."
---
Mentioned in this article:
---
---
Share your thoughts and opinions with the author or other readers.
Frederick Van Den Abbeel said:
April 4, 2012 — 12:42 AM UTC
Adhering to a fiduciary standard requires a lot of prudent care and supervision. Will be interesting to see how large brokerage firms with thousands of Advisors develop systems, procedures in place to insure the transactions Advisors are taking follow the fiduciary standard of care. Thousands upon thousands of transactions each and every day — seems a lot to manage. Do they hire extra staff, develop new computer systems, require more forms, extra Advisors training to manage it all? If current system in place have always adhered to the "Suitability Standard" I wonder what core operating systems might need to chage to adhere to a Fiduciary Standard?
---
---