News, Vision & Voice for the Advisory Community
The Schwab CEO tells listeners of the interim update that the $10 million asset-gathering quota is a psychological hurdle -- but one that can be overcome
April 27, 2012 — 3:01 PM UTC by Lisa Shidler
Brooke's Note: You can see where the rub comes in here. Schwab is asking entrepreneurs to bet maybe $100,000 on their success as franchisees but is also letting them know that if they fall below $10 million a year in net new assets that they are not meeting the terms of their franchise contract. See: Schwab spells out the details of its franchise plan. This is scary to some would-be partners. Schwab is telling them that this $10 million bogey really should not be a problem to reach given the brand, referrals and system of doing business it is providing. But Schwab is also telling prospective franchisees that it's on them if it doesn't work out. (Yes I understand that Schwab has big expenses here but it's little consolation to an advisor who becomes a statistic.) I suppose the question is whether Schwab is driving too hard a bargain or whether would-be franchisees don't know a good deal when they see one. Schwab's retail growth and the success of hundreds of advisors depends on confidence on both sides of the franchisor-franchisee marriage being established. Wall Street, meanwhile, is trying to get a read on whether to have confidence in the whole concept.
Walter Bettinger yesterday got to the nub of the reason of why his company is not even meeting its own highly conservative targets for establishing branch offices run by franchisees — and also offered assurances that his company is undeterred in its efforts to make the project work. See: Why Schwab is embracing a franchise-like strategy to fast-forward branch growth.
Advisors who are interested in Schwab's franchise program are balking at the requirement of gathering $10 million in net new assets each year, according to comments made by the president and CEO of The Charles Schwab Corp. to institutional investors and analysts at the company's interim business update.
Recruiters are divided on whether grabbing $10 million in net new assets each year is a realistic goal. See: TD Ameritrade and Schwab at odds on franchise model.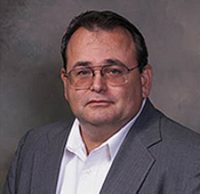 Fred St. Laurent: It seems to
me they're setting people up for
failure.
"How can you expect anyone to bring in $10 million in a year if they've never hit that mark before — especially in this bad economy," says Frederic R. St. Laurent Jr., a recruiter with Knightsbridge Advisors Inc. "It's a mystery to me. I don't understand it. It seems to me that they're setting people up for failure and that's my opinion unless they can convince me otherwise." See: What one recruiter learned about Schwab's franchises after talking to Mary.
St. Laurent says that according to metrics used among the wirehouses, the top-ranked advisors in a good economy are reeling in about $10 million in net new assets. But the majority of advisors bring in about $5 million in net new assets each year.
$10 million a year should be easy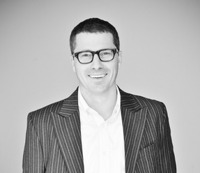 Ryan Shanks: That's less than $1
million in new assets a month.
If they're truly in this business
they should be hitting that.
But other recruiters say getting $10 million in net-new-assets a year should be a breeze for most advisors.
"Are you kidding me," says Ryan Shanks, with Finetooth Consulting, when asked about the number. "That's less than $1 million in new assets a month. If they're truly in this business they should be hitting that. Frankly, the superstars in the business will blow away $10 million every year."
Bettinger admitted that some advisors question whether they can reach the firm's annual requirement of $10 million in net new assets but says that the requirement needs to be looked at in the context of the opportunity and support Schwab is providing.
"When you speak to someone who may have been in the business for say 10 years and has built up – pick a number — $25 million in assets. It sounds on initial blush to them 'how could I do $10 million of net new assets a year when I've taken 10 years to do $25 million," Bettinger says. "But of course with our brand and our product sets, our solutions and our penetrations, we think that number is quite attainable."
He continues: "But there is a process by which a candidate needs to realize that they're not paying the same game they were playing before. This is a whole new ballgame when you're a franchise with Schwab."
Pioneer franchisees
When asked on the conference call how the branches have been performing, Bettinger acknowledged it's just a very small sample set with just two branches open now, but says the early results are very strong. In fact, he says the results they've received so far are the types of results he'd expected would take an entire year to achieve.
"We're very encouraged with what is happening with the franchises we have out," Bettinger says. "Again, in fairness, we're being very careful and selective as we put pioneers into these positions."
"We're not signing up people that we don't have great confidence that will be quite successful. The Schwab model is very unique and different," he says.
It's the quality that counts
Last year, Schwab had originally wanted to open five to 10 branches in 2011 but opened just one. By the end of 2011, the firm said it hoped to open 16 new branches in 2012. But on Thursday's call, Bettinger emphasized that he's most interested in the quality of advisors and not how many locations are open.
"I do want to emphasize as we've indicated this is a long-term strategy and we are focused on quality rather than quantity and that's so critical for the pioneers in an effort like this."
He also added that in a typical franchise environment it takes three years to get 20 open and eight years to get 100 open.
Two independent franchise branches are currently open. The first was opened in December 2011 by Mary Murphy. See: And they're off! Schwab opens the doors to its first independent franchise … in New Hampshire.
The second one was opened this March in Mequon, Wis. by Kevin Gerard. Gerard was the founder and president of Gerard Asset Management LTD. Before that, he was an accountant and a retirement plan specialist for Strong Funds, which is now part of Wells Fargo.
With Schwab getting 2,300 applications for these posts, Shanks questions if the company should be more carefully screening for these positions.
"Are those 2,300 quality applications? That's not a success number. It just shows the brand is there, but the candidates weren't attractive enough to convert."
Problems with the model
There may be some challenges with this model, says Mindy Diamond of Diamond Consultants. She acknowledges she doesn't know a great deal about Schwab's franchise deal. But she says that getting $10 million in net new assets shouldn't be tough at all.
"I know in a typical RIA for someone to bring in $10 million in assets a year in most cases is a no-brainer," Diamond says.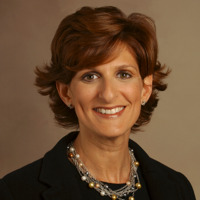 Mindy Diamond: $10 million in
assets a year in most cases
is a no-brainer.
This model doesn't seem to let advisors be that independent, she says, given the costs to start a franchise along with the asset minimums. Wirehouses have long been fairly cutthroat in requiring smaller advisors to hit certain marks or telling them to pack their bags.
But wirehouse advisors don't generally have to fork over cash for the opportunity of building an advisory business like a Schwab franchisee.
At Schwab the startup costs range from $46,650 to $109,910 including a franchise fee, which ranges from $25,000 to $50,000. Schwab takes a share of revenue and also charges franchisees other fees such as rent and technology charges.
One source who asked not to be named says that Schwab may be setting the bar too high especially since other firms don't have such steep requirements and feed fees.
This source also says there is friction among Schwab's retail branches who consider these branches to be competition. See: Are Schwab's independent branches an opportunity or a threat to RIAs?.
Initial success of franchise model
However, Schwab spokesman Michael Cianfrocca says the franchise program has been a success far and that the retail branches cooperate quite well with the franchisees.
"Response to our franchise strategy has been very positive and enthusiastic from teams in our existing branch network who view this effort as an important step for the overall growth and success of Schwab," Cianfrocca says. "In fact, our branch teams play an integral role in helping new independent branch leaders get up to speed and integrated into Schwab."
He echoes Bettinger's comments that the firm could have more branches open, but has chosen to be more selective.
"Based on level of interest from a range of financial professionals, we would have more branches open right now if we were solely focused on numbers, but this is a long-term strategy for Schwab and we think it is critical to have a very thorough and deliberate selection process that focuses on quality," Cianfrocca says.
He adds that the company feels the $10 million in net new assets is attainable given the resources and guidance that Schwab provides.
"The two branches that are currently open are tracking well against this target, and frankly they are both working hard to keep up with a very strong flow of referrals," Cianfrocca says. "We think the $10 million net new asset goal is very reasonable given the strength of the Schwab brand, the breadth and quality of our products and services, and the power of our overall marketing and advertising efforts."
One big believer in Schwab's franchise efforts is Charles "Chip" Roame, managing principal of Tiburon Strategic Advisors.
Interviewed about the effort at his conference last week, Roame said after his presentation that he was "very optimistic" about the initiative. "They could establish 300 branches," he said. "And eventually, why not 3,000?"
---
Mentioned in this article:
---
---
Share your thoughts and opinions with the author or other readers.
Fred St Laurent said:
April 28, 2012 — 2:20 PM UTC
I think I should clarify the comments I made to Lisa Shidler about this topic.
First I would agree with both Ms. Diamond and Mr. Shanks, that it should be relatively easy for a good broker to hit a million a month or more in new assets.
That is not what I was addressing in my comments. Personally I work with some ultra high net worth brokers who would not invest time with new clients with less than $10 million in assets to invest.
The issue here is that Schwab is not bringing on brokers who have hit those kinds of numbers in the past. Additionally, they are setting up store front shops near malls and Walmart stores (one less than 1/2 a mile from trailer parks) and targeting small account, blue collar, walk in traffic.
This model reminds me of Quick and Reilly or H&R Block.
Do the math.
How many small accounts (as little as $300) does it take to hit a million a month in new assets?
If a broker target clients with more money to invest they will have an easy time hitting those numbers.
I have more questions than I do answers about this franchise and have changed my opinion of it since writing the article about the new franchise in NH. Many people have reached out to me since that article was published.
---
---