News, Vision & Voice for the Advisory Community
Christine Gaze has picked up best practices secrets in the full-service world that she's now taking to TD RIAs
April 25, 2012 — 4:41 AM UTC by Brooke Southall
Brooke's Note: TD Ameritrade's RIA business has always found ways to grow using a fairly small but effective team of executives, so every hire counts. After months of intensive searching, the company has finally found someone to fill the void left by Mike Watson. For why TD believes this breakaway wirehouse executive will be effective coaching RIAs and some analysis from Mark Tibergien on the matter, read on.
TD Ameritrade Institutional is developing its practice management capabilities by placing its bets on a former Merrill Lynch broker who has since held executive-level positions up and down Wall Street — most recently with Morgan Stanley Private Bank.
Christine Gaze is TD Ameritrade Institutional's new director of practice management. She replaces Mike Watson, who left last year. See: LPL lures a TD Ameritrade talent across the San Diego street.
Gaze will focus on building and maintaining practice management programs designed to help independent registered investment advisors run and build their businesses.
Harmonic convergence
It was an opportunity that Gaze jumped at once she became aware of how TD Ameritrade serves RIAs.
"I did some pretty deep research into the firm. I was absolutely bowled over by the business model," she says. "As I met the senior leadership, I was astounded by the culture. John Tovar and Tom Nally are so excited to get up and come to work in the morning and are committed to excellence in the practice management space. There's a lot that we can do that's game-changing."
Indeed, the Jersey City, N.J-,based subsidiary of TD Ameritrade Inc. has data to show that close adherents of its practice management initiatives are raising assets at double the rate of those advisors who eschew the following of best practices, according to Zohar Swaine, the unit's managing director for product and strategy.

Zohar Swaine: We see a convergence
of practice management and technology.
TD hopes to further change the game by not only getting more RIAs to accept consulting but also by more deeply integrating its practice management efforts with its efforts at developing its API technology offerings. See: Third-party vendors vouch for TD Ameritrade's API at first general session.
"We see a convergence of practice management and technology in the coming months," Swaine says.
Wirehouse to our house
Gaze will spearhead these efforts using 15 years of knowledge accumulated from extensive exposure to wirehouse approaches to business development.
Prior to joining Morgan Stanley, she helped build the practice management-consulting group for Wachovia Securities LLC, where she helped advisors improve productivity and to bring in new business. Gaze has held a variety of sales and leadership roles at firms including Prudential Securities Inc. and AllianceBernstein LP. At Morgan Stanley Private Bank, she led new-business development initiatives that helped advisors focus on cultivating relationships with high-net-worth investors.
Morgan Stanley did not respond to a query made for this article.
Though wirehouse advisors don't generally have to pay rent, meet payroll and shoulder administrative duties as RIAs do, Gaze believes her experience is directly relevant.
"I think best practices are very similar whether someone works at a wirehouse or an RIA. I don't see any disconnect there."
The RIA world should sees Gaze's excitement about coming to TD Ameritrade in a positive light, says Stephanie Bogan, CEO of Quantuvis Consulting.
"I think there's another important caveat here that no one seems to notice or talk about, which is that people from the wirehouses are willing to move to the independent side of the business. Ten years ago, this was unheard of. Just as the independent channel has a tendency to discount the wirehouses, wirehouses have (or had) a tendency to discount the independent channel. That tide seems to be turning when you consider that some seemingly very talented people are making the move to the independent space."
100 moving parts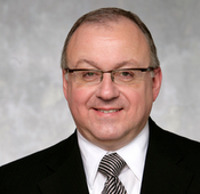 Mark Tibergien: There is a huge
difference between an independent business owner
and an employee of a large
financial services firm.
But Mark Tibergien, chief executive of Pershing Advisor Solutions LLC, says there are some big differences between the challenges faced by RIAs and by full-service brokers.
"There are things that both can learn from each other, but there is a huge difference between an independent business owner and an employee of a large financial services firm," he says. "In the former, they have to manage profitability, people, compensation, pricing, org structure, technology, custodial relationships, access to solutions for their clients, cash flow, their lease, compliance and a hundred other moving parts — and build their own brand, versus relying on a national retail brand."
"The overlap is around marketing, sales, portfolio management, financial planning, client selection and termination, following the rules (though wirehouse reps operate under FINRA sales practices and RIAs operate under state or Securities and Exchange Commission regulations which emphasize different things). Wirehouse reps sometimes have people issues, but usually that is managed by their branch manager, as are most operating issues. So yes, there is a difference."
Thorough search
Any doubts Swaine had about Gaze's wirehouse experience translating to the RIA world were quickly assuaged when he met her, he says.
"When Christine walked into my office, my fears subsided," Swaine says.
He conducted an extensive internal and external search to fill Watson's spot.
Time will tell what that search yielded.
"The reality is this is an experiment, one that we can expect to see more of," Bogan says. "Whether the cultural differences can be overcome remains to be seen, but I credit organizations like TD Ameritrade and Cetera for being open to looking anywhere to find the talent that best meets the need of their advisors."
Tibergien thinks it may be a good hire.
"I wouldn't underestimate her or what she's capable of. She has a very impressive background and TD has had some great talent over the years."
Gaze received a bachelor of science degree in business administration and psychology from the State University of New York at Brockport. She also holds the certified investment management analyst designation and FINRA series 7, 63, 65, and 24 licenses.
---
Mentioned in this article:
---
---
Share your thoughts and opinions with the author or other readers.
---