News, Vision & Voice for the Advisory Community
The CEO of Quantuvis is leaving the Genworth unit and actively seeks an executive position with a yet-to-be-determined hot RIA venture -- after a Caribbean sabbatical
April 25, 2012 — 12:01 AM UTC by Brooke Southall
Sixteen years after founding Quantuvis Consulting and four years after selling it to Genworth Financial Wealth Management, Stephanie Bogan is up for a new challenge.
But first, Bogan is ready for a long vacation and is preparing to depart for Turks and Caicos islands after May 19 for a six-week break — albeit with access to e-mails from prospective new employers or partners.
"There is an intersection of very interesting trends in the marketplace, from breakaway brokers to aging-advisor succession to growing demand in the consumer marketplace and lack of a recognizable independent brand, and I'm eager to pursue an opportunity that leverages my skill set and capabilities in order to help the right business take advantage of these trends," says Bogan, who was chief executive of Quantuvis.
"The firm that defines a formula for success in this changing landscape is going to win big and dominate the marketplace. I am looking for an opportunity to help the right firm do just that."
Premium blend
More specifically, Bogan wants to be in control of her destiny and at the controls moving forward — and with a role model in mind.
"If you look at Mark [Tibergien] moving to Pershing [from Moss Adams] as another example, it seems when consultants like us get the blend of business knowledge, industry perspective and experience there comes a natural point at which we want to use those skills on a larger playing field that offers more challenge and impact," she wrote in an e-mail.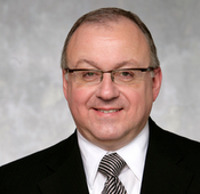 Mark Tibergien: Stephanie has a
lot of career left.
Tibergien, CEO of Pershing Advisor Solutions LLC, says both the corporate and consulting sides have their upsides.
"For me, it wasn't about leaving something it was about joining something. Rebecca [Pomering], Philip [Palaveev] and I all took on corporate leadership roles, but others in our group like Cathy Gibson, Dan Inveen and Eliza Depardo, started their own consulting businesses and are very fulfilled. Tim Welsh, Dave DeVoe and John Furey went from the corporate world to consulting as solo practitioners. So we all are seeking our bliss," Tibergien says.
"As for me, this isn't my first rodeo. I've managed other businesses and find that it offers a different experience than advising multiple firms …. Sometimes I think going from running your own show to being part of a complex organization is enough to cause people to want to change it up again. Stephanie has a lot of career left, so I expect she'll make a couple more moves before it's over, just as I did."
What comes next
Genworth is closing the Quantuvis office and discontinuing public availability of Quantuvis services. The organization and team will continue to provide support to Genworth's advisors through its practice management offering.
The capabilities and intellectual property developed under the Quantuvis brand will continue to be available to Genworth Wealth Management advisors, supported by in the field practice management consultants and its 1QA coaching program.
"It has been a phenomenal partnership, and I respect and admire the folks at Genworth and continue to recommend their offering," says Bogan. "But personally and professionally, it is time to open myself up to the possibility of what comes next, and I did not feel I could fairly do that while at Genworth."
---
Mentioned in this article:
---
---
Share your thoughts and opinions with the author or other readers.
---