News, Vision & Voice for the Advisory Community
It's the latest in a series of recent ventures marked by infectious enthusiasm by founders -- and few details about their business plans
April 24, 2012 — 6:18 AM UTC by Lisa Shidler
Brooke's Note: The acceleration of the RIA business into nosebleed territory is now official. Consider that leading up to Frank Campanale's announced intention in The Wall Street Journal and InvestmentNews to reincarnate E. F. Hutton as the fifth wirehouse, a string of events occurred with similarly revolutionary intent and fuzzy details about how those plans would be executed. LPL bought Fortigent — and closed the deal yesterday — but has never stated much about how the $50-billion RIA outsourcer would meld with its independent-broker-dealer model. Schwab stated that it was going to dot the United States with hundreds, if not thousands, of franchises. After more than a year of talk, I only certainly know of a single one in New Hampshire. Adam Bold and Ric Edelman are fast-forwarding their plans to create national retail RIA chains. These plans are somewhat clear but how exactly these charismatic figures will institutionalize and clone themselves remains to be seen. Don't forget, too, that LPL just announced a details-to-follow plan of its own to revolutionize the mass-affluent world of investing by putting its president, Esther Stearns, in charge of a new subsidiary. Just before that came the announcement that Advizent LLC's Steve Lockshin and Charles Goldman are planning to rally RIAs into a giant cooperative, spending $100 million a year on advertising. Starting to get the picture? In this article, Lisa Shidler takes a look at a few of the similarities between the Advizent startup plan — one that its founders readily allow is in early clinical trials — and Frank Campanale's latest venture, and canvasses analysts for their forecasts about E.F. Hutton's prospects. Campanale has told InvestmentNews' Jeff Benjamin that his startup may not actually start until 2013. One could say that some of these ventures are claim jumpers of ideas — or sellers of vaporware. I prefer to see them as a burst of enthusiasm for a disruptively fiduciary-leveraging change whose time has come.
In another sign that the financial services industry is hungering for a new paradigm for delivering financial advice, Frank Campanale, one of the godfathers of separately managed accounts, is spearheading an effort to revive E.F. Hutton as a boutique investment advisory firm.
This statement of disruptive intent is the second to come to light after Steve Lockshin and Charles Goldman announced they are seeking to form Advizent, which is intended to be an umbrella brand for an agglomeration of the best registered investment advisors.
While Goldman spent his days heading RIAs at Charles Schwab and Fidelity, and Lockshin is the principal of a top-rated RIA, Campanale comes from wirehouse roots at E.F. Hutton and Smith Barney. Despite their varied backgrounds, these men have an appetite to change the old-school financial models — and build those efforts around brand identification.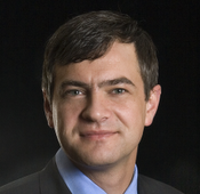 Philip Palaveev: There's a sense that
the old wirehouse model isn't working
very well.
"With firms like Advizent launching and with this revival of E.F. Hutton, there's clearly an interest for a new model," says Philip Palaveev, founder of Fusion Advisor Network. "There's a sense that the old wirehouse model isn't working very well."
Both Goldman and Campanale have access to financing and are highly charismatic, well respected leaders in the industry. But both efforts are short on details and are being propelled mostly by the enthusiasm of their leaders.
RIABiz was unable to reach Campanale directly for comment on Monday.
The new E.F. Hutton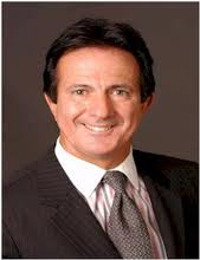 Frank Campanale is spearheading "the Hutton
reunion tour."
On Sunday, The Wall Street Journal first reported the new incarnation of E.F. Hutton. The Hutton reunion tour, as some publications have dubbed the effort, is headed by Campanale, a former manager of the firm who later led Smith Barney's consulting group until 2004. Others involved in this effort, according to reports, are Christopher Daniels, who will head the investment banking side of the new firm, and Stanley Hutton Rumbough, a grandson of founder Edward Hutton.
The new firm, E.F. Hutton & Co., is slated to be based in New York and will duplicate the culture of the former firm, according to reports.
"We are about to see an assembly of the best and the brightest executive talent to execute transformational innovation without self imposed limitations of a brokerage format which work against the best interest of the investing public," says Stephen Winks, principal of Sr. Consultant in Richmond, Va.
Campanale clearly has fond memories of his time at E.F. Hutton and was quoted on InvestmentNews TV as saying, "If you talk to advisors that worked for E.F. Hutton, I think what you'd find is most of them would tell you it's probably one of the finest financial services companies in the industry and most of them will tell you it may have been the best experience they ever had having been a financial advisor."
In fact, the last time the E.F. Hutton name gained prominent attention was the 2006 hit biopic "The Pursuit of Happyness," in which Will Smith plays a homeless dad, Chris Gardner, who competes for an unpaid internship to gain a coveted spot as a full-time broker at E.F. Hutton.
Campanale clearly wants to build upon the firm's legacy of client service and innovation, but industry leaders are divided as to the merits his plan, with some calling the idea brilliant and others opining that it's bizarre to relaunch something that's already failed once.
People listened
Founded in 1904 by Edward Francis Hutton, the former E.F. Hutton was one the most respected financial firms in the United States. At the height of its fame, it had 19,000 employees and gained pop-culture renown for the well-known catch phrase from its commercials, "When E.F. Hutton talks, people listen."
But the firm was sold to Shearson Lehman Brothers in 1987 for $1 billion after some scandals involving writing new checks to repay previous checks to secure interest-free loans. In addition, the firm struggled during the 1987 stock market crash and as a result of its cumbersome debt. What once was E.F. Hutton is now part of Citigroup. Although, Citigroup sold 51% of Smith Barney, formerly a division of Citi Global Wealth Management. to Morgan Stanley, creating Morgan Stanley Smith Barney LLC.
A 'mini-Merrill Lynch'?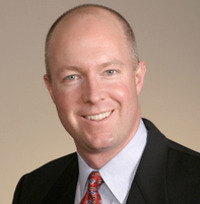 Tim Welsh: There's a reason why
the brand is no longer around.

Tim Welsh, president and founder of Nexus Strategy, questions whether this revived brand will resonate with consumers. "If you look at the history of E.F. Hutton, they had some real issues," he says. "There's a reason why the brand is no longer around — because they had huge scandals."
Welsh points out that even though the firm clearly resonated with advisors, it's an open question as to whether or not investors have the same sentiments. "They had some clever commercials in the 1970s and 1980s but it's 30 years later. Why would someone resurrect something that failed? You want a brand that's trustworthy and implies strength and security."
He also describes the new firm as a "mini-Merrill Lynch," saying it will be a boutique investment advisory firm with an institutional focus with a group of sales people. Welsh believes that the firm will also have an RIA so that advisors can sell managed accounts.
However, Welsh says that recruiting advisors could be tricky since the firm hasn't officially been launched. "It'll be hard to convince a professional serious financial advisor to leave what they're doing to join them because there's not a whole lot there," Welsh says.
Brilliant move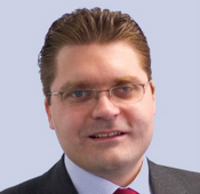 Alois Pirker: There's room for a
firm that comes in and takes
advantages of the opportunities.
But who better to revive the financial services industry than the very people who helped lead E.F. Hutton to glory, asks Winks.
"They've got latitude to execute intellectual capital to understand the weaknesses of the existing models, because there are numerous and significant weaknesses. They can understand how to solve those problems because they invented the existing model," he says.
"Much of what we know of as advisory services today was originated by E.F. Hutton. In fact advisory services within a brokerage format has stagnated, much being outdated for 15 years or more."
Winks says that E.F. Hutton contains many of the executives who invented advisory services as they are known today.
"The new E.F. Hutton will become a rallying point for all who wish to compete on the basis of professional standing and the depth and breadth of counsel they provide in the best interest of the investing public," Welsh says.
Room for more
Alois Pirker, senior research director of Aite Group, feels there is an opportunity for a new E.F. Hutton.
"The field's growing," he says. "There's room for a firm that comes in and takes advantages of the opportunities."
---
Mentioned in this article:
Aite Group
Consulting Firm
Top Executive: Frank Rizza
---
---
Share your thoughts and opinions with the author or other readers.
Elmer Rich III said:
April 24, 2012 — 6:44 PM UTC
Marketer's Perspective – Unless the target clients are older Boomers, this name may be a handicap. Imagine the money needed to explain what it is/was/history/etc. Plus, there may be pushback from an easy association with "evil" "Wall St.." Probably worth some research before the decision is made.
We would think there would be an opportunity for a new brand in this space — one not associated with the problems of the past.
Looking backward, and asking your customers to do the same, in marketing is always risky.
Maria Marsala said:
May 4, 2012 — 9:18 AM UTC
People remember this brand. I was surprised to hear someone mention it at a meeting (that had nothing to do with finance). When I turned around, the person was in their late 20's.
I think it's good to look back and pull the best of what was into the future and expand on that concept. I look forward to seeing EF Hutton and maybe even Reynolds names come back. There was a lot of good in the 70's being done at brokerage firms — at a time when the firm was a firm and the banks were …. banks.
---
---