Sandi Bragar: I don't know how they can invest that portfolio without knowing what it's supposed to do.
Brooke's Note: This story came to our attention when we received a seemingly benign press release from Aspiriant that reported that it was appointing a new director of financial planning. The company also claimed that it may be the only firm in the industry that can claim to have someone with such a title. This was eye opening. The financial planning industry is rife with chief investment officers but has no chief planners? It turns out there are reasons for this but not particularly great ones. Companies like Aspiriant and United Capital are trying to change that. It starts with charging for the service.
While most RIAs agree that long-term planning for clients is important, they typically go no further than offering an introductory session with a new client about goal retirement age. Planning documents that come out of those sessions can run the gamut from massive reports generated for clients to quick back-of-the-envelope calculations about mortgage costs, retirement needs and inheritance plans.
Clients at Aspiriant, a Los Angeles-based RIA, on the other hand, pay big bucks to go through the firm's comprehensive planning process — a process Aspiriant requires. Planning fees start at $7,500 and "go up from there," says Sandi Bragar, Aspiriant's director of planning, depending on the complexity of the issue and size of the account, with some fees even in the tens of thousands.
United Capital Financial Advisers LLC also requires all new clients to go through such a process, says its chief executive, Joe Duran. See: Joe Duran tries out novel financial planning strategy on himself and his wife.
Yet, both Bragar and Duran say the cost is worth it for the clients and for the advisors.
"They will value us in ways that no other national firm will be valued," says Duran.
Portfolio's not everything
Most advisors find themselves focused on the portfolio management and investment side of the business. And that's a problem, says Tim Welsh, president of Nexus Strategy LLC.
"Advisors charge for the wrong thing," he says. They should be charging for planning and focusing on providing clients that service, instead of charging fees on investing, he says, noting that study after study shows that planning services are what clients really want.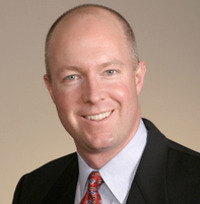 Tim Welsh: Advisors charge for the
wrong thing.
David Loeper, CEO of Wealthcare Capital Management Inc., agrees that advisors should be more focused on planning and less on the portfolio.
"The portfolio is a means to an end; it's not an end onto itself," says Loeper, who argues that for clients the point of investing is to generate money to achieve specific goals.
But, that's not the only problem with how traditional firms do planning, says Welsh. There is no real regulation of financial planning, he says, and no requirements before advisors start doling out planning advice.
"Nobody can define planning," he says.
Big-scale proposition
United Capital, a Newport Beach, Calif., firm with with $14 billion in assets under management, spends close to $12 million per year on its three-stage planning process for all of its 10,000 clients. The first step involves a patented flash card system called Honest Conversations. See: Joe Duran tries out novel financial planning strategy on himself and his wife. That is followed by a financial planner's sitting down with the client and discussing goals. And, ultimately, a team of employees in Texas uses that information to create and deliver a customized guidebook to the client.
Duran believes the investment is worth it, but he understands why more RIAs don't follow in his footsteps.
"It costs a lot of money," he says. "You have to have the size to be able to do it."
That investment is paying off, says Duran, because clients value the comprehensive service and know that they're getting more than just a money manager.
"We don't believe the value is in managing money; it's in managing people," he says. "That's why we get paid."
"It's absolutely worth it," says Welsh, who thinks United Capital probably sees higher numbers of satisfied clients, more referrals, and more fees.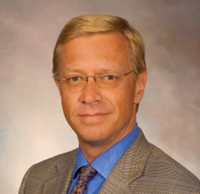 David Loeper: A lot of advisors
don't have the need or the
courage to change everything.
Wealth planning committee
While Aspiriant, which has about 450 clients and a little over $7 billion in AUM, spends a lot less than $12 million annually on its planning platform, the firm is still investing heavily in rolling out uniform planning standards to all its advisors and offices. Bragar was recently promoted from wealth manager to director of planning — a job that includes heading up Aspiriant's unique wealth planning committee. See: How Rob Francais combined two giant RIAs and then added the assets of Deloitte Investment Advisors.
"We want to have a world-class investment platform and we want to have a world-class planning platform," she says.
The wealth planning committee operates much like investment committees at most RIAs in that it makes suggestions and rolls out national strategy. It develops PowerPoint presentations that advisors can walk clients through. It also makes a set of standard mortgage recommendations and puts together standard Social Security information to prompt advisors when their clients hit certain age benchmarks.
Though the wealth planning committee may be uncommon, Bragar says it's vital to helping advisors save time, focus on clients and ultimately make money.
"I don't know how they can invest that portfolio without knowing what it's supposed to do," says Bragar.
Pay to play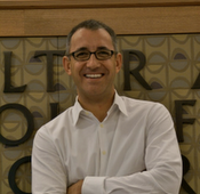 Joe Duran: It's worth as much
as the clients pay for it.
Nothing.
While Aspiriant and United Capital have very different models — Aspiriant focuses on fewer clients with higher net worth — they agree on one thing: Clients should be paying for the services they get.
"We're definitely not the low-cost provider," says Bragar.
Duran says that studies show if clients don't pay for something, they just won't value it. And Bragar points out that if clients don't pay for something, advisors will easily let it fall by the wayside.
"It's worth as much as the clients pay for it. Nothing," says Duran.
That flies in the face of traditional thinking. Even Loeper, who licenses out his patented planning platforms, doesn't charge his own clients planning fees. Wealthcare manages $525 million in assets, says Loeper, but doesn't charge them separate planning fees, because he sees it as an integrated and evolving process.
Hard to pin down
Even RIAs that can agree on the importance of planning can't come to terms on what exactly is the best planning platform, what planning means, how it should be done or how much it should cost.
Loeper, whose patented planning system is the subject of a lawsuit, believes that unless RIAs are overhauling their whole approach, they're only scratching the surface of what is possible. See: David Loeper is taking on UBS but his patent lawsuit is raising alarms in the RIA business.
"A lot of advisors don't have the need or the courage to change everything," he says.
United Capital is a client of Wealthcare and licenses its software as one of three models, in addition to eMoney and MoneyGuidePro, that it uses to crunch the numbers. Wells Fargo Advisors LLC is also a client of Loeper's and uses his software as the basis of its Envision platform.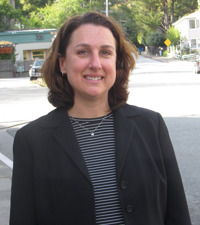 Sandi Bragar: We're definitely not the
low-cost provider.
But, Loeper says that unless these RIAs are really utilizing his entire system — start to finish — they won't get the full benefit. If they're only using the software to crunch numbers, they're missing elements such as how to implement the portfolios, how to talk to clients and how to establish the client's values.
"Other than those elements, everything is the same, which is nothing," says Loeper.
Aspiriant, on the other hand, is in the process of signing on with salesforce.com. The firm's wealth planning committee is also formalizing an Excel-based product that Aspiriant advisors have been using to track different goals and measure them against client portfolios. Bragar says the committee looked at a number of platforms, such as Money Box, but they came up short from her perspective.
See: Review: EISI is producing a simpler NaviPlan in an effort to keep its towering market share.
"We've looked at all these and they're not perfect," says Bragar, because they often don't relate back to the client's actual portfolio.
See: Former Microsoft executives are out to make Figlo compete with EISI.
Walking wallets
Clients may not be aware of the ins and outs of the technology used to decide what percentage of their portfolios should be put in risk-heavy investments and which should be invested in safe bonds, but they understand all too well if they aren't able to retire when they want to or afford to put their kids through college. Planning is the part of an RIA's job that clients understand — and want.
"Over and over again, financial planning has proven to be the killer app," based on studies and real-life examples, Welsh says.
That's why big national firms such as Aspiriant and United Capital are willing to invest in what has traditionally been an afterthought. Not only will it pay them back in the end, but it really gets at the heart of serving clients — instead of just trying to sell them more investment products.
"I don't see very many national firms that think of their clients as more than a walking wallet," says Duran.
Bragar has been an instructor for the Certificate Program in the Personal Financial Planning Program at the University of California-Berkeley.
She holds a bachelor's degree in business economics from the University of California-Santa Barbara. She earned her Certified Public Accountant credential in 1996 and her Certified Financial Planner credential in 1999.
Bragar resides in Mill Valley, Calif.
---
---
Mentioned in this article:
---
---
---
Richard D. Walker
April 23, 2012 — 11:46 AM
I agree with Mr. Welsh that many advisors charge for the wrong thing. Before I was an advisor and worked for a top stock broker I didn't enjoy the conflict of interest I often saw between what was optimal for a client vs optimal for an advisor's paycheck. Thinking that financial planning would be a step away from that mindset, becoming a financial advisor I discovered that it often wasn't. One of the biggest challenges, however, is creating sufficient value for your advice and getting paid your value.
Frank Reilly
I couldn't agree more with the plan that Aspiriant and United Capital have implemented; Reilly Financial Advisors has had a Director of Financial Planning on staff for over ten years, and we focus on helping our clients define and achieve their individual financial goals. The financial planning department and process is an investment that, as indicated, allows us to best service our clients!
Brooke Southall
Thanks, Frank. Is there anything you can add about how you keep the quality of planning controlled and how and whether you are able to charge for planning? Is it a loss leader or a core offering — or something in between?
Brooke
Frank Reilly
I believe that in order to continue to deliver high-quality planning that truly increases the potential that our clients are able to achieve their financial goals, a few things must occur:
Structure must be in place. Our financial planning department includes all levels of financial planners, and our Director of Financial Planning consistently reviews all plans that are produced to ensure the highest levels of accuracy.
I also think that our clients receive the most value from the plans when they are continuously updated as their lives change; incomes increase or decrease, life goals transform, unexpected money is received, etc.
Planning is the hub of our approach. Through planning, we are able to determine how to best invest our clients assets to meet their needs. We don't charge an additional fee for this service, as we feel it is core to what we do and how we can best service our clients.