News, Vision & Voice for the Advisory Community
With $33 billion of assets and legacy Lowry Hill and Calibre elements, the unit plans to hit the ground running and compete in a realm where RIAs are only starting to make a dent
April 2, 2012 — 2:29 PM UTC by Charles Paikert
Brooke's Note: The good news about serving the ultra high net worth strata of investors is that each one will pay you an arm and leg for your services. The bad news is that many of them expect two arm and two legs worth of service. This is true partially because of what they are paying but also because they are rich people who are accustomed to getting what they want when they want it. Many RIAs know this and steer clear of this market segment. Wells Fargo is taking a different view and Charles Paikert examines closely what the mega-bank and wirehouse is up to.
The ultrahigh end of the wealth management market got a jolt today as Wells Fargo & Co. unveiled its new Minneapolis-based Abbot Downing unit targeting clients who have $50 million or more in investible assets or $100 million or more in net worth.
The new brand is a reboot on a massive scale, combining Wells' Lowry Hill Investment Advisors Inc,, a legacy private-asset-management firm in Minneapolis dating back to the 1986 spinout of Norwest Bank's trust unit, and Wells Fargo Family Wealth, itself a legacy successor to Wachovia's prestigious Calibre family office, which also targeted ultrawealthy families. See: Giant Indiana RIA is the latest to take a bite out of Wells Fargo's UHNW unit.
Abbot Downing starts life with a silver spoon in its mouth in the form of $33 billion in client assets and the backing of the nation's fourth-largest bank, with $1.3 trillion in assets. But it is also an unknown, rebranded entity wading into one of the wealth management business' narrowest market segments — one that has only an estimated 10,000 households with $50 million or more in investible assets.
What's more, the competition in the tempting-but-treacherous ultrahigh net worth market is dominated by large, well-known and well-capitalized institutions, and both clients and profits tend to be hard-won and, often, elusive.
Service creep
"The challenge everyone faces in the ultrahigh-net-worth market is profitability. It's front and center, no ifs or buts," says John Benevides, president of Harris myCFO, a high-end family office unit of the Bank of Montreal with approximately $20 billion in assets. "It's a high-touch business with very expensive resources. You not only employ traditional front-line expenses in areas like investment management and tax and estate planning, but to do it well you need to spend on non-traditional resources in areas like philanthropy, family governance, psychology and even genealogy."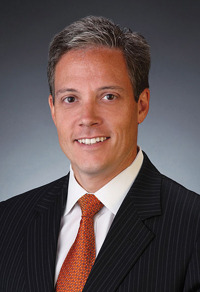 John Benevides: It's front and center,
no ifs or buts.
"It's pure service creep," says Cerulli Associates analyst Robert Testa. "Firms catering to the high end of the market are offering all kinds of services to attract superwealthy clients but often don't price accordingly. They don't have real metrics to measure the value, and then see their margins eroded."
Abbot Downing "will be able to be profitable," declares its president, James Steiner. The new Wells unit will charge the traditional percentage of assets under management fee as well as additional fees for "special projects," says Steiner, who joined Lowry Hill in 1998 as a portfolio manager and most recently was managing principal of the firm. See: Evercore feasts on veterans of an elite Wells Fargo wealth management unit.
Genealogy to pre-nups
To be sure, Abbot Downing will be loaded with firepower as it attempts to expand its business beyond its legacy base.
In addition to sophisticated asset management services and strategies, including employment of distressed debt, private equity, alternatives and real estate, Abbot Downing will also offer plenty of the "soft side" goodies that have become de rigueur for high- end family office firms, such as helping families explore their history and internal dynamics; staff psychologists; family governance and enterprise-planning services; and providing advice for structuring prenuptial agreements.
Then, of course, there's good, old-fashioned holistic wealth management and financial planning. Most of Abbot Downing's relationship managers have either a "trust, legal or accounting background," Steiner says.
Bank connections key
But the real sweet spot for Abbot Downing — and most critical to its success, say industry observers — will be its ability to leverage the abundant banking, loan, credit and advice capabilities of its gigantic parent.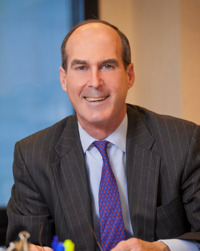 Jamie McLaughlin: Few national banks and
almost no broker-dealers have ever cracked
the code of unlocking these relationships.
Abbot Downing is as well-positioned as
any institution to do this.
"Abbot Downing's strategic opportunity is that they have much more than the traditional 'three legs' that banks can provide, which are investment management, credit, and trust services," says industry consultant Jamie McLaughlin. "They can also provide middle- market commercial-lending teams who have 'banked' family-held enterprises for many, many years and also provide family counsel services. Few national banks and almost no broker-dealers have ever cracked the code of unlocking these relationships. Abbot Downing is as well-positioned as any institution to do this successfully for the first time.
Steiner says that cross-selling within Wells Fargo is indeed a cornerstone of the unit's business plan.
Significant referrals
Abbot Downing will be part of Wells Fargo's Wealth, Brokerage and Retirement group, headed by David Carroll. The massive division includes the bank's broker-dealer arm, Wells Fargo Advisors LLC, as well as Wells Fargo Private Bank.
Abbot Downing's business development team will be making calls at the bank and will work closely with its investment bankers, Steiner says. "Wells Fargo is a very important part of our pipeline. We anticipate a significant amount of referrals through [the bank's] distribution channels — which are really diverse and wide."
Nonetheless, Wells Fargo's new UHNW brand faces formidable competition on many fronts, notably from other large banks — including JPMorgan Chase & Co., Citigroup Inc,'s Private Bank, Bank of America's U.S. Trust unit, U.S. Bancorp's Ascent Private Capital Management division, PNC Financial Services Group Inc.'s Hawthorne Family Office, Harris myCFO and The Goldman Sachs Group Inc. They are all aggressively pursuing UHNW strategies.
Furthermore, prominent and venerable trust companies, most notably Northern Trust Corp. and Bessemer Trust Co, are deeply entrenched in the market segment, as are high-end family offices such as GenSpring Family Offices, Rockefeller Financial and Geller Family Office Services LLC. See: U.S. Trust seeks to add hundreds of wealth managers with West Coast-facing poaching campaign.
Rise of RIAs
While RIA firms have struggled to crack the $50-million-plus market, a number are coming on strong, including Veritable LP, Aspiriant LLC, Presidio Wealth Management LLC, Evercore Wealth Management LLC, Oxford Financial Group Inc. and lift-out firms aligned with HighTower Advisors LLC and Dynasty Financial Partners. See: Evercore feasts on veterans of an elite Wells Fargo wealth management unit.
In fact, a report issued last week by Cerulli Associates showed that RIAs and family offices had the biggest gains last year of any type of financial service firms in market share for clients with $5 million or more in investible assets. Assets under management by independent advisors in that wealth segment jumped 18% to $356 billion in 2010, which nonetheless could point to an impressive total of $2 trillion. See: Family Office Exchange is betting that RIAs and the ultra-affluent can't get enough of each other.
Those gains also bode well for RIAs' efforts in the UHNW space, according to Testa, author of the Cerulli report "Technology is evening the playing field." See: Why a $6 billion New York RIA is finally making its California debut.
"Advisors who are going independent aren't losing anything, and clients, even savvy wealthier clients, aren't afraid to follow them," he says. See: Smelling blood on Wall Street, genteel family offices are using the 'S' word, study shows.
When competing against large institutions, RIAs haven't been shy about pointing out that they have a fiduciary responsibility to their clients, which their rivals may not. When asked about Abbot Downing's fiduciary status, Steiner says the firm "can do it," and was not a broker-dealer. He notes that Lowry Hill had been an RIA and that Abbot Downing Investment Advisors is registered as an RIA within the bank as an "SID" or separately identifiable department.
Steiner says he sees most of Abbot Downing's competition coming from large institutions such as JPMorgan, Goldman Sachs, Bessemer and Northern Trust rather than RIAs. "I think it's harder for RIAs to compete [in the UHNW market]," he says. "You really have to have broad and deep capabilities." See: Are ultra-high-net-worth clients really worth it?.
Re-branding challenges
Many observers believe Wells Fargo faces a formidable challenge of its own by having to re-brand its UNHW business.
"JPMorgan and Chase aren't re-branding," says one veteran wealth management executive familiar with the UHNW market. "My question would be: 'Why are you doing this?' If you're not overlaying the brand of the parent company it will be difficult, and if it's a quality wealth company that people recognize, there should be nothing wrong with using the name."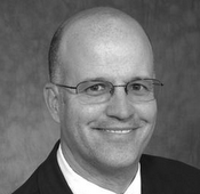 Jeff Spears: The Wells Fargo brand
does not help at the high
end. They tried using it with
Family Wealth and it was not
that successful.
The question answers itself, says Jeff Spears, chief executive of Sanctuary Wealth Services LLC. "The Wells Fargo brand does not help at the high end. They tried using it with Family Wealth and it was not that successful," he says. "It's a great brand, but it's not that different from Bank of America. At best, it's works for the mass affluent."
At the very least, re-branding will take considerable time and effort. "It takes a long commitment to re-brand and will cost a ton of money," Testa says.
Benevides points to the re-branding of SunTrust Banks Inc.'s Asset Manager Advisors unit to GenSpring in the early 2000s. "Any time you have to re-brand it usually takes two times to three times the effort in investment and time to make the transition," says Benevides, the former president of the Family Office Exchange. "When AMA became GenSpring, it was a 24-month- to 36-month-effort. They made an initial investment and they continued to invest. I think that's what [Abbot Downing] is looking at."
Stagecoach
Abbot Downing also needs to make its case internally, McLaughlin says. "It will take time, but it's essential to penetrate sourcing constituencies externally and internally," he says. "Internal bankers need to believe they're delivering something special to their family business owners other than credit-related services.'
Wells Fargo's decision to re-brand came from conducting interviews with clients as well as centers of influence, Steiner says. "They said they wanted a boutique experience that was someplace special with Wells Fargo behind it."
The search for an appropriate name led to Abbot Downing, originally a 19th-century stagecoach builder known for high quality that counted Wells Fargo as its biggest customer.
A considerable effort will be made to market the brand within Wells Fargo & Co., Steiner says, including special events, listening tours and town hall meetings.
Abbot Downing's budget for external marketing and re-branding is "fairly significant," he adds, and will include "selective advertising," public events and speaking engagements by the firm's experts in specialty fields such as tax and asset management.
Boutique or behemoth?
Despite the unit's large size, Steiner says, it will strive to convey a "boutique" feel by offering a 15-to-1 client-to-professional ratio. Clients will be offered a combination of proprietary products and an open-architecture platform. "We want clients to have an intimate, customized experience," Steiner says, "and identify the right niche and focus manager for their portfolio needs and tax efficiency."
How much intimacy can be achieved within an organization that has nearly 300 employees, approximately 600 clients with $33 billion in assets in all 50 states and 16 offices around the country remains to be seen. Further expansion this year will include beefing up existing offices in Chicago, Washington, D.C., and North Carolina's Raleigh-Durham area, as well as plans to move into the lucrative Texas market.
Tough market
Clearly, Abbot Downing is no ordinary startup. But it will still have to be extremely skillful to achieve long-term success in the notoriously challenging market for ultrawealthy families.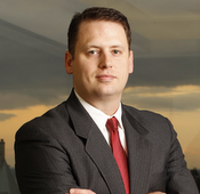 Shirl Penney: If a client closed
their individual family office and outsourced
to this type of firm, ideally
they would feel like they gave
up nothing.
"Ultrahigh-net worth is a very tough space," Spears says. "It's tough to win business, and once you do, it's tough to service profitably."
In fact, Wells Fargo's UHNW efforts hit a bump in the road last September, when Martha Pomerantz, a 16-year Lowry Hill veteran and co-chair of the investment committee, left the firm along with five of her colleagues to join Evercore Wealth Management.
In a press release issued at the time, she took a not-so-subtle swipe at her former employer as she praised Evercore's "independence from the internal conflicts that are inherent at so many big financial institutions."
The number of clients and assets leaving Lowry Hill with the departing wealth managers has not been disclosed, but Steiner says the defections "haven't had much of an effect on us. Assets are higher now than when they left."
Firms who will ultimately win the business of very wealthy families will have to combine high-quality wealth management advocacy, high-touch service, fiduciary services and open-architecture product delivery, according to Shirl Penney, Dynasty's chief executive. See: Dynasty adds Larry King, a cornerstone advisor of legacy Smith Barney's family wealth unit.
"If a client closed their individual family office and outsourced to this type of firm, ideally they would feel like they gave up nothing," Penney says.
The business economics, at least, are in Abbot Downing's favor, according to McLaughlin, who has firsthand experience in the UHNW market as chief executive of Geller Family Office Services.
"They already have existing scale, which implies immediate operating leverage," he says. "And they can source new business internally from other lines of business, driving down their cost of acquisition."
Final Editor's Note: Keep an eye on Wells Fargo. Not only is it one of four surviving wirehouses but it also has a giant independent broker-dealer. See: FiNet's wirehouse-lite model scores with advisors. With Abbot Downing, it now has a very big play on the high, high end. It may even be eyeing the RIA market. See: Wells Fargo now has a testing paw in the RIA stream.
---
---
Share your thoughts and opinions with the author or other readers.
---