News, Vision & Voice for the Advisory Community
Price histories of 20,000 advisors are now at the fingertips of many Advisor Workstation users
April 2, 2012 — 3:44 PM UTC by Lisa Shidler
Brooke's Note: We all love transparency — until we're the ones spilling our trade information. RIAs are all about knowing about what their clients are paying for products and services. But now the one-way glass is much more two way, which sets up a new dynamic. It'll be interesting to see what effect it has on the advice business. There are strong views on both sides.
Morningstar is giving advisors an X-ray view into the fees RIAs are charging clients by offering PriceMetrix's FeeCheck product on its Advisor Workstation.
Toronto-based PriceMetrix has two tools, one dubbed FeeCheck and the other, CommissionCheck, which allow advisors to find out in one click what their peers are charging for fees and commissions. The data include price histories from 20,000 advisors for nearly $1 trillion in assets totaling 5 million accounts. Of those accounts, 4 million are commission and one million are fee accounts.
"We want to provide a lot of tools for advisors to help them with their due diligence and we really felt this relationship with PriceMetrix extends the transparency to the pricing decision as well," says Nicholas VanDerSchie, vice president of software at Morningstar Inc.. "
Oranges, apples?
But using FeeCheck to open a window on RIA fees is problematic, cautions Timothy Welsh, president of Nexus Strategy. He feels CommissionCheck, the tool for broker-dealers, will prove more effective.
"RIAs get paid by the client. This won't show you all of the other services an RIA provides and what the advisor charges for those services," he says. "For RIAs, fees are so blended, and there's no way to truly track it without calling every single advisor."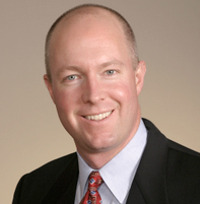 Timothy Welsh: There's no way to
truly track it without calling every
single advisor.
Welsh also worries that the product could expose RIAs and brokers to lawsuits — particularly if a plaintiff's attorney alleges the advisor is overcharging clients after examining the average industry fees.
"If anything, this is only good for plaintiff's attorneys so they can sue brokers for gauging clients or having excess commission," he says. "It seems like it would open an advisor up to a lawsuit because the attorney can say that you have the data and you knew you were over-charging clients."
Completely absurd
But the notion that this product could lead to a slew of lawsuits is absurd, according to Doug Trott, president and CEO of PriceMetrix. He points out that in every industry consumers can be charged more or less for certain products.
"That's the most paranoid comment I've heard," Trott says. "I just got off an airline that cost me $20 more than another airline. Could I file a lawsuit against my airline? Of course not; there's no legal basis for it."
Trott feels that FeeCheck is as appropriate for RIAs as CommissionCheck is for brokers.
"Even advisors who are moving to more of a total relationship pricing model will benefit from FeeCheck, as it has the ability to consider total household assets when benchmarking overall price level."
A little or a lot
Trott maintains that FeeCheck gives RIAs the equivalent of a measuring stick with which to measure where they stand fee-wise among their peers. Some RIAs pride themselves on their reputation as a low-cost advisor, but conversely there are also advisors who want to be at the top-end in terms of services and costs.
"We want to help with market transparency," he says. "We're providing advisors with the market prices, and they can decide where they want to be in the mix. You can be a discount advisor or a premium advisor. You want to make sure your price meets your business strategy."
Reams of data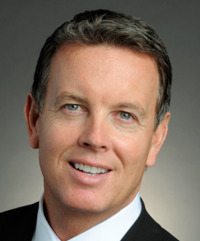 Greg Durand: We're the only source
that has this extensive of market
data available.
Indeed, there's a wide disparity among advisor fees, says Greg Durand, vice president of sales and marketing for PriceMetrix.
PriceMetrix data show that 40% of households pay less than $100 a year for their advisor with fees ranging from 0% on certain transactions to 2%.
"We're the only source that has this extensive of market data available," Durand says. "Partnering with Morningstar allows us to leverage their premium brand and presence in the marketplace."
Morningstar's VanDerSchie says PriceMetrix is one of the only firms that collects such a massive amount of data. He notes that according to Boston-based Cerulli Associates, in 2010 advisors managed more than $11 trillion in assets and PriceMetrix has data for about $1 trillion in assets.
"That means PriceMetrix has nearly 10% of that data collected and they're able to run pricing assessments," VanDerSchie says. "That's a great start and something Morningstar doesn't take lightly."
Gradual roll-out
VanDerSchie says Morningstar has integrated both FeeCheck and CommissionCheck with Advisor Workstation but that it will still take some time to integrate the product.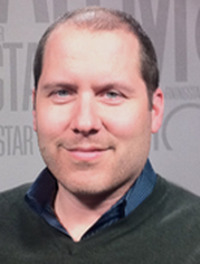 Nicholas VanDerSchie: That's a great
start and something Morningstar doesn't take
lightly.
There are 160,000 advisors who use Advisor Workstation, but he says that this product won't necessarily be deployed to all advisors. Pricing for adding FeeCheck or CommissionCheck will vary based on the number of licenses purchased by a firm and other factors.
Custodian chatter
PriceMetrix launched CommissionCheck in 2009 and FeeCheck in 2010, and both products have primarily been used by independent broker-dealers and other brokerage firms.
Trott concedes he's spent a great deal of time bolstering relationships with broker-dealers, but he now hopes to seal some deals with RIA custodians.
"It does take a little longer with the custodians," he says. "It'd be premature to share names, but we have dialogues going with three of the custodians."
---
Mentioned in this article:
PriceMetrix
Data and ratings for RIAs
Top Executive: Doug Trott
---
---
Share your thoughts and opinions with the author or other readers.
Frederick Van Den Abbeel said:
April 2, 2012 — 4:13 PM UTC
Interesting perspective and article. PriceMetrix should start with those custody providers that also operate their own internal RIAs which are actively marketing their fee for advice services to the public.
RealityCheck said:
April 2, 2012 — 4:54 PM UTC
This pricing data really only applies to the mass affluent as Alternative Investments are not an option to select as an asset class. This lead me to believe that the data they are showing is skewed as they will be biased more to the smaller account values which tend to have higher fees. They should really post what the median account value is for their data set to see how accurate the pricing assumption is. In the end most RIAs now their pricing pretty well as there is a lot of survey and benchmarking data out there and this tool seems a bit useless as it only covers account mainly below $1 million and leaves out the HNW data .
---
---