News, Vision & Voice for the Advisory Community
National acquisition firms accounted for more than half of deals, with HighTower the big buyer
April 19, 2012 — 5:20 AM UTC by Kelly O'Mara
Brooke's Note: The good news is that Schwab has found someone in Jon Beatty to speak about its quarterly deal report in the wake of David DeVoe's departure. The other good news is that DeVoe is actually still available to lend his thoughts — unfettered by any pull for corporate correctness as a principal of his own firm. This article benefits from both voices as they look at ever shifting but chronically subdued RIA mergers and acquisitions activity. Yes, subdued. In fact much of what is characterized as M&A activity are successful HighTower poaches from wirehouses.
Bucking recent trends that had roll-ups on the retreat, national acquiring firms accounted for 53% of RIA merger and acquisitions deals in the first quarter of 2012, according to the quarterly M&A report released by Schwab Advisor Services. Many of those deals were made by advisors looking to leave wirehouses and go independent, says Jon Beatty, Schwab Advisor Services' senior vice president of client development.
The first quarter was also a rebound from a weak end to 2011. The first quarter of 2012 saw 17 M&A deals involving RIAs, representing $23.9 million in assets, compared with 13 deals in the last quarter of 2011 with just $6 million in AUM. See: RIA deals fizzle in the fourth quarter but big-paying banks are getting back into the game.
Schwab reported that there were 57 M&A deals involving RIAs for the full year 2011, representing approximately $44 billion in total assets. There were 70 deals in 2010, representing $63 billion in AUM.
"2012 is certainly off to a strong start," says Beatty.
The rebound, says David DeVoe, managing partner at DeVoe & Co., is largely a reflection of the rebound in the market. Volatility at the end of the third quarter in 2011 made advisors and buyers nervous, but in 2012 they're feeling more confident, he adds.
During periods of volatility, "advisors spend more and more of their time and energy for their clients, and they step away from the negotiation table," says DeVoe.
Roll-ups on the rise
Nine out of the 17 deals made in the first three months involved advisors looking to go independent, says Beatty. For those advisors, roll-ups such as HighTower Advsors LLC hit a "sweet spot," he says. See: This generation of advisor aggregators puts the roll-up ghosts to bed, for now.
DeVoe agrees that consolidators will continue to be appealing for advisors looking to go independent, because they take care of a lot of the back-office aspects of the business, with which most advisors don't really want to deal. But, he points out that HighTower actually accounted for five of the nine deals.
"It was mostly HighTower," he says. See: HighTower stages its first raid of Morgan Stanley Smith Barney's elite consulting unit.
HighTower, he says, has both the capital for a lot of acquisitions and a track record of luring away breakaways. See: HighTower extends its winning streak of luring breakaways near the nation's capital. As more advisors leave wirehouses for HighTower and are happy with the experience, they'll share that with the advisors they still know at the wirehouses — prompting more acquisitions for the company, according to DeVoe.
"Their story has resonated in the wirehouse community," he says.
Succession needs
DeVoe also argues that the appeal of an RIA's going to HighTower is that these large roll-ups offer a built-in succession plan for an aging advisor population.
With only 20% to 35% of RIAs having a succession plan in place, says DeVoe, many of those firms have to turn to large acquirers when the question of retirement comes up. This is particularly true at large RIAs with more than a few hundred million dollars in AUM. In these instances, he says, the junior associates can't afford to buy out a senior principal who wants to retire even if they want to. See: Favorite succession plan of RIAs remains the same: none at all.
"Economically, it's not feasible at a reasonable valuation," he says. "They need a third party to come in."
Beatty agrees that M&A deals are certainly a go-to for advisors looking to "solve succession needs."
Large deals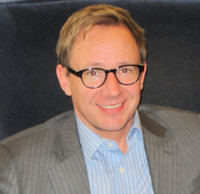 David DeVoe: The largest firms are
being targeted by many players.
DeVoe's argument that larger firms turn to acquisition in the face of succession concerns makes particular sense in light of the deals seen in the first quarter. Seven of the 17 acquisitions, according to Beatty, were of firms with AUM of more than $1 billion.
There simply aren't that many RIAs with more than $1 billion AUM, and there are fewer firms with the cash to purchase them. But, it takes almost the same amount of time and energy to purchase a $2 billion RIA as it does to acquire a $500,000 RIA. That means competition is fierce for the biggest firms. Companies such as High Tower and Focus Financial Partners LLC have "deep pockets," says DeVoe, and are willing to pay.
"The largest firms are being targeted by many players," says DeVoe.
Pie eyed
With all the competition for breakaways, the increase in independent advisors' going to national acquisition firms should mean fewer independent advisors for companies such as Schwab.
But, Beatty says that Schwab, which provides custodial services to RIAs and offers breakaways transition assistance, isn't concerned about the increase in advisors leaving wirehouses for roll-ups this first quarter. And Schwab is absolutely not trying to draw advisors away from those roll-up firms, he says.
"[Advisors] are choosing both," he says.
Schwab gained 41 breakaway teams in the first quarter, according to Beatty, with $2 billion in assets. That number was consistent with the that of the year-earlier period.
Both Beatty and DeVoe expect the number of advisors leaving wirehouses to continue to grow, as it becomes one of the most valued models in the marketplace.
"The pie is growing, and everybody's benefiting," says Beatty.
---
Mentioned in this article:
---
---
Share your thoughts and opinions with the author or other readers.
---