News, Vision & Voice for the Advisory Community
If anyone can crack the uncrackable low-end market, it's Esther Stearns, analysts and headhunters say
April 19, 2012 — 4:35 PM UTC by Brooke Southall
Brooke's Note: Think of it as the oil sands of the personal wealth in America — the assets of zillions of Americans who count their nest egg balances in thousands. There's so much of it and it's so hard to extract profitably. But were a good fracking technique to be developed, the payoff for the advisory industry would propel us well into the next century. Instead of the potentially negative externality of gassy flavored groundwater, we might have the positive externality of stable finances and investments for the Middle Class. That LPL is putting forth a Manhattan Project-style effort, we hope, on this objective can only bode well.
The biggest of the independent broker-dealers is launching a de novo effort, called LPL New Venture, aimed at arming new-to-the-industry financial advisors with ways to tackle the mass market.
LPL Financial announced the move as part of an executive realignment that will thrust chief financial officer Robert Moore into the roles of president and chief operating officer long held by Esther Stearns, who will head the new initiative, LPL New Venture. LPL also recently showed its faith in Moore, making him the overseer of Fortigent LLC acquiring the outsourcer to large RIAs. RIABiz recognized him in this role. See: The top 10 people to watch in the RIA business in 2012, Part 2.
Yet observers zeroed in more on what Stearns will do as she embarks on leading LPL New Venture as its CEO. She is widely regarded as the brains behind much of what led to scaling LPL's tremendous growth — and prior to that she helped the transformation of Charles Schwab & Co. to an online model in 1995. She joined LPL in 1996 after a 14-year career with Schwab, becoming COO in 2004 and president in 2007.
Stearns knows call centers, technology, advisors and how it all works together. People who have worked closely with her say that the University of Chicago graduate is, while not a rah-rah leader of charges, a razor sharp executive. "Esther is probably one of the smartest people you'd want to meet — a brilliant, straight-shooting executive," says Cecile Munoz, president of
U.S. Executive Search Inc. in Los Angeles.
Key executive
Creating a new subsidiary aimed specifically at the lower end of the market has some real logic behind it, Munoz adds.
"They're doing it right. They're not going down-market. They're creating a whole new venture and handing the helm to a key executive."
LPL sees an opportunity market to the mass affluent, according to Munoz and a former LPL executive who asked not to be identified.
"The launch of LPL New Venture will better prepare the company to take advantage of significant opportunities arising from changing dynamics within the financial services marketplace," Stearns said in a release.
Not only will the new subsidiary help new adviors going after the masses but what is developed will trickle up to existing advisors, according to the executive.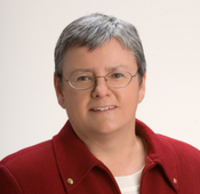 Esther Stearns: LPL New Venture will
better prepare the company to take
advantage of significant opportunities arising from
changing dynamics within the financial services
marketplace.
Serving the mass market
One of the big changes in the marketplace has been that wirehouses keep raising the minimums that brokers need from clients to get paid — some at $250,000 or more. See: Merrill Lynch unveils changes to broker compensation. As baby boomers move to retirement, there are tens of millions of people with virtually no advice about how not to outlive their retirement. Banks fill this void imperfectly by selling products and online brokers do so, but with little human contact.
Yet advisors find their hands tied, too, in helping out because they don't get a good return on the time they invest in people with thorny problems and low investible assets. LPL has offered few details about how it will get around these traditional barriers, but Stearns says they will be forthcoming.
"We expect to share additional details in the coming months about this entrepreneurial new subsidiary, which will build on LPL Financial's platform of services for new advisors — many of whom are embracing rapidly expanding opportunities in the mass- market segment," Stearns said in the release.
Daring initiative
The former LPL executive who asked to remain unidentified says that the company has been known to make bold moves and succeed with them. In 2001, LPL ramped up its recruiting efforts when the market was in the doldrums, for instance, and the move paid big dividends.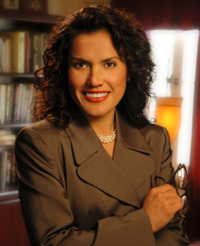 Cecile Munoz: They're doing it right.
They're not going down market.
"[Stearns] find solutions to problems where other people aren't even looking," Munoz says.
LPL's announcement of a mass-market venture comes on the heels of the private-equity energizing of two other entities — headed by Adam Bold and Ric Edelman — aimed at capturing the mass market . See: How Warburg Pincus plans to grow The Mutual Fund Store several-fold. The Mutual Fund Store has proved particularly adept at serving the extreme low end of the market by keeping its product offering very simple.
Top of the bottom
Edelman Financial Group is aiming for the higher end of the low end. See: Ric Edelman strikes a private-equity deal that subtracts $2 million in expenses — now let the after-bidding begin.
Putting Moore and Stearns in their new roles is in keeping with LPL's approach to allocating and retaining talent, according to Mark Casady, chairman and CEO of parent company LPL Investment Holdings Inc.
"One of the most critical factors in achieving our mission and growth objectives tomorrow will be making sure we continue to have the right executives in the right place at the right time. We are therefore committed to attracting and retaining the best talent and to supporting the senior leadership of LPL Financial in the development and execution of a strategy that will keep us at the forefront of our industry," he said in a release.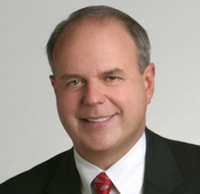 Robert Moore is LPL's new president
and chief operating officer as of
May 1.
Stearns sold about half of her LPL shares for about $35 million in the firm's 2010 initial public offering, according to AdvisorOne, and she sold another $7.5 million worth of shares in a secondary offering in May 2011. Stearns still owns about 500,000 shares in the company.
Talent search
Moore will remain CFO as the company undertakes a thorough executive search process to fill the role.
Bill Dwyer's role as president, national sales, has been expanded to include oversight of the firm's sponsor relations function. Dwyer will continue to be responsible for all aspects of Independent Advisor Services and Institution Services business development, including attracting new financial advisors and institutions to the firm, and retaining and promoting the growth of existing business.
Casady added, "LPL Financial has a tremendously deep and strong management team across the organization, and while Robert has been a terrific CFO, we are delighted that he will be taking on broader responsibilities as president and COO."
---
Mentioned in this article:
---
---
Share your thoughts and opinions with the author or other readers.
Stephen Winks said:
April 19, 2012 — 8:26 PM UTC
Very smart move.
Merrill is focused on the retail market ($100,000 to $1.6 million where estate planning kicks in), HNW ($1.6 million to $5 Million) and ultra HNW ( $5 millio plus) space and several noteworthy firms are focused on $25 milion plus individuals, but who is focusing on the mass market ?
The mass market has the most investors with the least assets, the least complex circumstances that is greatly benefited by scale and technology. If done properly superior value can be provided at a lower cost to great client benefit. LPL could own the mass market and greatly elevate the role and counsel of the advisor by delineating a range of services and value added that requires sophistication and scale at a cost which would be formidable for unaffiliated advisors to replicate taking full advantage of advanced expert prudent processes and technology.
Market segmentation of expert personalized advisory services is faster, better and cheaper if support is made scalable and easy to use as a business enterprise, rather than a series of disjointed unrelated commision product sales.
This is terribly empowering for advisors, who have here-to-fore have had to reinvent the wheel and have had no market segment specific support for actually advising clients rather than selling products. Brilliant !!!!
This is the beginning of a new level of market leadership which will transform the industry. LPL is putting the advisor on their back and greatly elevating their role and counsel. An unprecedented level of investment and administrative counsel is expertly provided at less cost than a packeage product, the advisors professional standing is established, a much higher level of client service is achieved, LPL achieves a much higher profit margin and the advisor is no longer in it on their own in creating and supporting expert counsel.
This is beyond brilliant and outdates conventional product support with comprehensive expert client specific solutions !!!!
SCW
---
---