Ric Edelman: We are very actively seeking a buyer who will provide a better offer than Lee.
Brooke's Note: Just when we think that private equity has injected itself into every possible corner in the RIA business, there is another one. See: Private equity strikes again, this time quietly buying control of fi360 for $11.5 million. This time it's crashing the party of a company that was trading publicly and seemed to have already achieved the nirvana of liquidity and high valuations. But we have also grown accustomed to the steady beat of advancements by Ric Edelman as he pursues the seemingly infinite expanses of opportunity represented by the underserved mass-affluent wealth management market. As a side note, Edelman will be attending the Tiburon CEO Summit today in NYC that Dina Hampton and Hilary Johnson are covering for RIABiz. Look for reports.
The Edelman Financial Group Inc. has entered into a definitive merger agreement with affiliates of Lee Equity Partners LLC, a private-equity firm, to be acquired for $8.85 per share in cash — but the price may await further definition from other bidders.
Lee's offer represents a premium of 43% over Edelman Financial's closing price Friday of $6.18, and a premium of 33% over the firm's volume-weighted average closing price over the last 20 trading days. The $265-million deal follows Warburg Pincus' purchase of The Mutual Fund Store and begins to establish national RIAs as its own category in private equity. See: How Warburg Pincus plans to grow The Mutual Fund Store several-fold.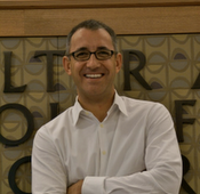 Joe Duran: By ourselves, nobody will
believe it's an actual industry of
national RIAs.
"It shines a more clear view about who the national firms are," says Joe Duran, chief executive of United Capital Financial Advisers LLC, a company that is also building toward an IPO as a national RIA. "By ourselves, nobody will believe it's an actual industry of national RIAs."
Cult of personality?
But the price commanded by Edelman from Lee Equity is still not all that impressive, given the $17 billion of assets it oversees and its potential for growth, according to a number of observers, some of whom asked not to be identified.
David DeVoe, managing partner of DeVoe & Co., believes that the size of Lee's offer may have been dampened by the amount of reliance the business has on leads generated by Ric Edelman, co-CEO of The Edelman Financial Group. See: The 10 most influential figures in the RIA business going into 2012, Part 2.
"At nine to 10 times earnings, the valuation of $17 billion [of advised assets at] Edelman doesn't seem particularly high," DeVoe says.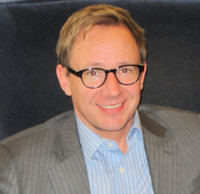 David DeVoe: The only downside with
Edelman is that it's really tied
up in the personality of Ric.

Opening wide
Still, the growth potential of Edelman is big enough to be considered a countervailing factor, according to DeVoe.
"The valuation is affected by the risk associated with such a strong dependency on a single individual; however the company's size, scale and growth prospects should command a premium," he says. "The company's strengths of the radio show, growing network of offices and acquisition expertise create a potential growth story." See: What Ric Edelman is like live on stage.
DeVoe adds: "Prior to 2008, the multiple for a publicly traded RIA business was perceived to be close to 14 times earnings. As there were no pure publicly traded RIAs, this estimate was derived through analysis of firms like NFP, Boston Private and others. The size/scale of the organization, the diversification of assets and the liquidity contributed to this premium versus smaller RIAs. Like the rest of the financial services industry, the multiples have yet to fully recover since the market decline." See: 8 major points to understand about the M&A market at the start of 2010.
Edelman broadcasts in 53 radio markets and his television show is available on 90% of PBS stations, and this represents substantial new business coming to the firm. See: Edelman joins ranks of TV RIAs with PBS show that will reach 20 million.
Edelman Financial also continues to expand around the United States. See: Encouraged by early success in New York, Edelman ramps up office openings. Right now, Edelman is looking to add an office in St. Louis and to bolster its office presence in San Francisco and Los Angeles. It also is looking at adding offices in northern New Jersey and Florida.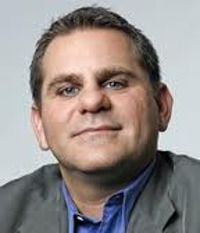 Gary Roth: They had a ball
and chain around their ankle from
the legacy business.
Yet though the valuation may be considered low by DeVoe and others, there is a chance that the final price paid by Lee or another firm for Edelman could be higher. The existing offer will be shopped to other potential suitors.
"We are very actively seeking a buyer who will provide a better offer than Lee," says Edelman.
The shopping-around provision is known as a Go-Shop Party, and it allows competitive bids to be made for the next 40 days. Lee Equity Partners has a right to match a superior proposal. Stephens Inc. is acting as financial advisor to an Edelman-formed Special Committee, including with respect to the "go shop" process
The go-shop provision may not have too much significance beyond tweaking the price, according to Gary Roth, chief financial officer of United Capital.
"It's really just a way to get fair value." Still, he allows, it's unusual to see such a provision attached to a deal announcement.
Time to make the deal
The presumed marriage partner at the end of the day based on today's announcement is Lee, which clearly sees an opportunity to take Edelman to a new level.
"The Edelman Financial Group has achieved a strong track record and is a clear leader in the independent financial advisor field. We are excited to partner with Edelman Financial's management team, and we look forward to supporting the company's continued expansion," Thomas H. Lee, president of Lee Equity Partners, said in a release. Lee has been active in deals for decades and Edelman says that his experience is a confidence builder in doing the deal. Lee was involved, for instance, in buyouts of Dunkin Donuts, Snapple and Rayovac batteries.
It was Lee that approached Edelman Financial initially about a buyout years ago, according to Edelman, but his company only last year began to consider the advantages of entering into a transaction. Edelman says his company will immediately realize a $2 million annual expense reduction by not having to comply with the burdens of Sarbanes-Oxley that falls on the shoulders of publicly traded firms.
But the other big advantage was — ironically — the generation of greater liquidity for investors and a better valuation — two attributes typically associated with an IPO. One problem was that Edelman is simply too small to attract the attention of institutional investors because it is a microcap. The share price was languishing, and when investors tried to sell, the low trading volume of about 35,000 shares daily meant they might have to sell at a discount.
A long story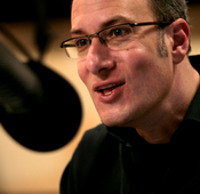 Adam Bold: Our job is to
give clients what they need, not
what they want.
The company also had a complicated story to tell based on its legacy business from the days when it was under the Sanders Morris banner. It switched its name to Edelman a year ago.
"They had a ball and chain around their ankle from the legacy business," Roth says. "It doesn't fit the story going forward."
The story going forward includes substantial investment in growth of the wealth-management portion of the business, Edelman says.
Online all the time
One way that Edelman will use new capital from the deal is to accelerate an ongoing project to create a more robust online access for end clients that could both augment what the advisor does and allow a client to have an all-online relationship. Edelman says that he has people working around the clock to build it out and have it ready for summer. "Nobody's doing it in the way we're doing it," he says.
One competitor, Bold, chairman and founder of The Mutual Fund Store, says he doesn't see how Edelman will benefit that much from giving investors more self-directed capabilities.
"Our job is to give clients what they need, not what they want," he says.
By having an advisor between a client and its money, Bold says, his company can ward off rash decisions. His investors can do transactions through his Schwab Advisor Services custody relationship.
Edelman's primary custodian is TD Ameritrade Institutional. See: Barron's top advisor shares the secrets to his success with rapt RIAs at TD event.
40 days
Much of what Edelman does will be very much the same, and Edelman and his co-CEO, George Ball, and other members of the firm's senior management team will continue in their roles with the company after completion of the transaction and maintain a significant equity investment in it.
Simultaneously with the closing of the transaction, Edelman will also sell his 24% direct interest in The Edelman Financial Center LLC, a 76%-owned subsidiary, to an affiliate of Lee Equity Partners on substantially the same terms provided by the center's existing limited-liability-corporation agreement.
But before all that happens, the 40-day shopping period needs to play out.
"The fat lady hasn't sung," Edelman says.
---
---
Mentioned in this article:
---
---
---