News, Vision & Voice for the Advisory Community
February was a cruel month for the wirehouse as payouts and retention bonuses came due; UBS came out smelling like a rose
April 17, 2012 — 5:25 AM UTC by Lisa Shidler
A slew of advisors from Bank of America Merrill Lynch headed for the door in the first quarter, some of them unhappy with the bank culture and others after pocketing big payouts from retention bonuses and stock compensation that came due in February.
Merrill Lynch has lost 62 advisors who managed more than $13 billion in the first quarter — more advisors and combined assets lost than from any other wirehouse in the first quarter, according to data released by Reuters at the end of March. The news provider also reports that in the first quarter, Morgan Stanley Smith Barney LLC lost 50 advisors and $4.4 billion in client assets; Wells Fargo Advisors LLC lost 18 advisors with less than $1 billion in assets. See: Why a FiNet advisor with $477 million of advised assets flew the coop but said 'no thanks' to becoming a Schwab RIA or LPL rep. And UBS Financial Services Inc. lost 16 advisors whose assets totaled $1.4 billion.
Merrill Lynch spokeswoman Selena Morris declined to comment other than to say: "We don't consider Reuters the official source on information about our or any other firm's advisor."
The Merrill exodus encompassed a number of high-octane Merrill teams including that of Jordan Waxman, whose team had $1.4 billion in assets. See: After swimming the English Channel, a $1.4 billion Merrill team member crosses over to HighTower and 45-year veteran John Beirne, who left Merrill with his team and $2 billion in assets in favor of Focus Financial. See: A $2 billion, 69-year-old Merrill Lynch advisor passes up the gold watch in favor of breaking away.
Untried talent
"Merrill Lynch had a defined and proud culture that's been crushed by Bank of America," says industry recruiter Danny Sarch, president of Leitner Sarch Consultants Ltd. in White Plains, N.Y. "Plus, you've got people fearful of a relatively low stock price and advisors were getting money in the first quarter. With all of that combined, and the overall unhappiness, you're seeing Merrill Lynch teams out there talking to other firms." See: Merrill Lynch and Bank of America cultural tension may spin out a new round of breakaways, recruiters say.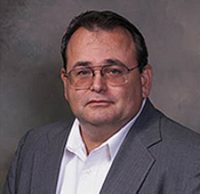 Frederick St. Laurent: I'm a convert.
I lost a few deals to
Merrill and I did some research
on them and I got hooked.

One industry insider who asked not to be identified says Merrill Lynch has an underlying business problem that's far worse than the cultural issues. The source says Merrill is struggling to gain net new assets and is hampered by replacing seasoned veterans with green recruits. See: Merrill Lynch brokers brace for sweeping comp changes as Sallie Krawcheck departs BoA and takes her advocacy with her.
February double whammy
Sarch says there are a number of financial reasons that Merrill advisors chose the first quarter to depart. A number of advisors received one of their largest payments in February for the retention bonus.
"Some guys at Merrill have targeted this date for more than a year," Sarch says.
In addition, other ex-Merrill advisors have legacy-deferred compensation in which advisors who worked at Merrill received a guaranteed price of the stock dating back to 2002 — the last year in which the plan guaranteed a certain price of the stock and thereby limited the risk for advisors. Those advisors had to wait 10 years for it to be vested and that occurred in February, Sarch explains.
'Lean and mean'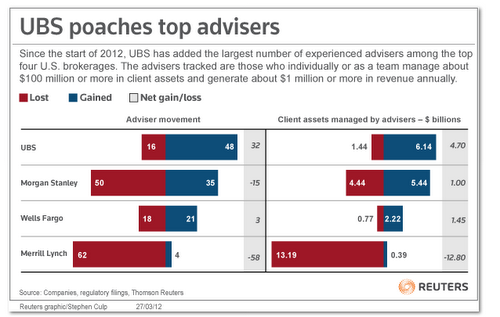 Merrill's headcount changes jump out on
this chart.
But Frederic R. St. Laurent Jr., a recruiter with Knightsbridge Advisors Inc. says the company isn't suffering and says many of the dissatisfied advisors simply didn't fit in with the new bank culture.
"Each of the teams that I researched that left Merrill Lynch in the last 12 to 18 months have had issues with new policy changes implemented as Merrill Lynch is assimilated by Bank of America," says St. Laurent, who recently began recruiting for Merrill Lynch. "I'm a convert. I lost a few deals to Merrill and I did some research on them and I got hooked. I realized I needed to recruit for them."
St. Laurent says that advisors are attracted to Merrill because it has aggressive transition packages, a name that clients respect and a dynamic platform, as well as a bank "that is bending backwards to make clients happy."
He also points out that a number of advisors leaving have had more risky accounts such as municipal assets and international accounts — which was OK under Merrill Lynch. But Bank of America is taking a more conservative bank approach and doesn't want its advisors to carry so much volatility, St. Laurent adds.
But St. Laurent adds that the lost assets represent just a fraction of the firm's $1.5 trillion client base.
"Bank of America has known all along that Merrill Lynch brokers would resist policy changes. Keeping in mind that Bank of America has had a hurricane of issues to overcome, they seem to have weathered this storm for now," St. Laurent says. ""The reality is they're getting lean and mean."
Too big to ignore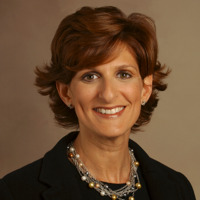 Mindy Diamond: Merrill seems to be
bleeding the most.
But recruiter Mindy Diamond, president of Diamond Consultants in Chester, N.J,. sees an attitude of disenchantment at Merrill that could lead to many more departures.
"You've got a lot of unhappy advisors who really feel like life at Merrill Lynch has changed," Diamond says. "Merrill seems to be bleeding the most. Judging from my pipeline, there are many top-quality Merrill advisors who are seriously evaluating their options and are likely to vote with their feet."
But she points out that while the wirehouses lost a combined total of 146 advisors in the first quarter, according to the Reuters data, they gained 108 advisors. Even given that sideways movement, that still leaves as many as 38 advisors that may have left the wirehouse arena in favor of independence. See: A hockey star went from being a Merrill Lynch client to a Merrill Lynch advisor to the latest Merrill Lynch breakaway.
"That's a bigger number than we've seen before that have left the wirehouses," Diamond says. "I know for a fact a number of large Merrill teams have left and joined places like HighTower Advisors LLC and Focus Financial Partners, LLC. For years wirehouses have generally dismissed the move toward independence as advisors who couldn't cut it at a wirehouse. You can't dismiss it these days."
A lot from a little
CONCERT Wealth Management, an aggregator that targets smaller wirehouse breakaways who want to go independent, gained two Merrill advisors in the first quarter. See: CONCERT Wealth Management nabbed 12 wirehouse teams in the last 12 months and this wirehouse-lite is just getting started.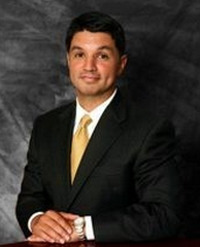 Felipe Luna: The $350,000 producer can
be very profitable.
Brad Stratton left Merrill in February with his $75 million in assets to join CONCERT. See: Veteran Merrill Lynch manager leaves seven registrations on the table to return to his pure-RIA roots.
Myles Pritchard, with about $100 million in assets, made his break so in March. See: Myles Pritchard thought it was better in the Bahamas and Merrill Lynch didn't — so he left for life with CONCERT Wealth Management."
CONCERT chief executive Felipe Luna believes that Merrill has decided it can't make enough profit from advisors whose revenue may only be $350,000 or who have assets of no more than $100 million.
"The $350,000 producer can be very profitable and a great client of ours but in the wirehouse environment, because of their economics, these advisors aren't very attractive," Luna says.
Luna says he is also hearing chatter that Merrill's payout structure could change, and minimums may be raised. See: Merrill Lynch unveils changes to broker compensation.
Young eager to fly
Ryan Shanks, founder and CEO of Finetooth Consulting LLC, feels that younger advisors have been the most receptive to leaving wirehouses in general recently.
"You're starting to see a demographic of younger men and women who don't have a tolerance for the BS, but the older generation might put up with it because they were so loyal. With Merrill and Bank of America, it's been a mess. If you're a Merrill advisor, you're inheriting whatever garbage that came with that. Bank of America can't get its arms around consumer advisors, and that's a big problem."
---
Mentioned in this article:
---
---
Share your thoughts and opinions with the author or other readers.
---