News, Vision & Voice for the Advisory Community
Four principals of RIAs sized $25 million to $2 billion in AUM talk about why they just switched to Vantage from other providers
April 16, 2012 — 4:24 AM UTC by Brooke Southall
Brooke's Note: Is Envestnet seriously going to become a contender in the performance reporting software arena along with the likes of Black Diamond, Adhesion, Orion and Morningstar? Usually, companies that shine in one area aren't able to shift gears and excel in another. Envestnet is arguably the premier separate account platform and evidence is mounting that if it doesn't become a major contender for RIAs in the tech realm that it's going to make a heck of a good run at it. Here is our latest look at the Chicago-based firm's rapid progress.
Spire Investment Partners LLC uses Fidelity, Schwab and Pershing for custody of its RIAs assets and Pershing and National Financial to clear its broker-dealer assets. Yet even with the backing of those heavy hitters and, previously, one of the industry's big software providers, the McLean, Va.-based company needed to overcome a technical challenge.
"Unlike most firms our size, each of our businesses is a stand-alone unit, according to Paul Murphy, executive vice president of Spire. "We don't have firm-wide strategies."
Spire moved to solve that problem recently when it signed on with Envestnet Inc., using the Chicago outsourcer's Vantage software. See: Envestnet unbundles portfolio management software for RIAs and it won't be a sideshow.
Spire has 40 teams and 100 licensed advisors, all of whom work as separate practices around the country with a combined $2 billion of assets under advisement.
"The beauty of Envestnet is that we can roll it up enterprise-wise but we can customize so each practice can choose what makes most sense," says Murphy.
Vantage point
Envestnet has long been the undisputed leading platform for separate account managers, used by tens of thousands of advisors. The portfolio management software capability it provided, on the other hand, has been viewed as an add-on service.
But last year, Envestnet took its Silicon Valley- and Trivandrum, India-based technology unit and began to offer it as a standalone service called Envestnet Vantage. See: Envestnet unbundles portfolio management software for RIAs and it won't be a sideshow.
Envestnet's move offering Vantage as stand alone software to RIAs has been a success. Last July, the company reported having just 35 RIA firms using its software. Today, it has 80 RIA firms aboard and 125 firms overall using its reporting software. See: Can the new Envestnet-Tamarac Godzilla take on the Advent-Black Diamond King Kong?.
Black Diamond begs to differ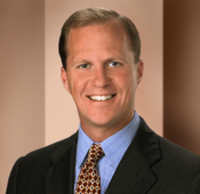 David Welling: Details count.
Envestnet's success in selling its software product can be traced to its ability to differentiate from competitors, according to Jim Lumberg, co-founder and executive vice president of business development for Envestnet.
"People get fixated on the reports. It's really a much broader conversation. We want to provide a larger value proposition."
"It's clear that imitation is the most sincere form of flattery, as what Envestnet claims as differentiators are all things that Advent or Black Diamond do today and in most cases have done for many years. Our capabilities are broad, and the details count."
Prohibitive pricing
Yet Don Holyfield, president of Sequoyah Planning Corp. of Ball Ground, Ga., says that he chose Envestnet because of its ability to do a kind of reporting he couldn't find elsewhere — at least at a price he could afford for his $20 million practice. With Vantage, Holyfield was able to aggregate disparate assets including variable annuities, 401(k) accounts, stocks and mutual funds for viewing by using eMoney. See: Advisor Tested: eMoney's automation adds the biggest benefit; account aggregation still building.
"But what [other vendors I vetted] cannot do — and they tried — is to provide a performance report," says Holyfield. "We found nobody could do it — in a price range that made any sense." Holyfield found that Black Diamond Performance Reporting had a starting price of $20,000.
"For a firm our size, that was prohibitive."
Welling contends his firm is competitive regarding pricing.
"In the advisory space we offer both per-account or basis point pricing for our outsourced solutions. While we do have standard pricing schedules, our philosophy is relationship-based pricing that focuses on each individual client and the size, complexity and specific needs of their business."
Start-up prices
Mario Yngerto, principal at Genesis Wealth Management Inc. of Plano, Texas, says it was Envestnet's pricing, combined with technology that sold him on using the company for his reporting technology. The 47-year-old advisor was a rep for Securities America Inc. until two years ago and wanted something he could afford with his RIA startup. Yngerto invests client assets in Dimensional Fund Advisors mutual funds, having become familiar with DFA as part of the turnkey asset management program Symmetry Partners LLC, which he previously used at the broker-dealer. See: Advisor Spotlight: Two small Dean Witter breakaways are now Symmetry, a big DFA TAMP.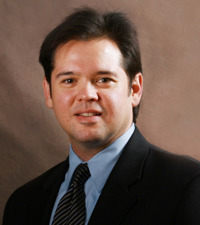 Mario Yngerto: Clients have their own
login and can run reports themselves.

Yngerto has approximately 100 accounts. Envestnet charges him $50 per account for accounts with up to $167,000 in assets and three basis points for assets above that amount for a maximum annual fee of $300.
Envestnet was also very reasonable in how it measured accounts and assets, according to Yngerto. "They were very flexible. I can exclude positions or accounts."
Yngerto has also found his experience with Envestnet to be an easy one.
"Clients have their own login and can run reports themselves. The service is top-notch. You can call up and get somebody on the phone. and they know who you are."
Owning data
One area Envestnet is concentrating to improve Vantage is focusing on way to thoroughly scrub, reconcile and re-purpose data.
"We have 120 people focused on data management and the highest level of reconciled data," Lumberg says.
He adds: "We have all the data that's available to drive a general ledger system to run the practice, and we're building data warehouses so [advisors] can own the data and query into it."
Black Diamond is also strong in going beyond performance reports, Welling says.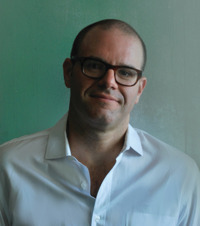 Joshua Rogers: They scrub the data
on a nightly basis and guarantee
its authenticity and accuracy.
"Both the Advent and Black Diamond platforms have robust billing and revenue management capabilities as well as other reporting well beyond performance reports. As an example, both platforms offer customizable dashboards [called SkyBoxes in Black Diamond] that allow users to view summarized information and initiate workflows that are important to them. Another powerful example of the extended reporting capabilities available in both platforms includes "Business Intelligence" reporting on firm-level metrics that help on practice management issues."
His kind of town
Still, Joshua Rogers, CEO and founder of Arete Wealth Management LLC of Schaumburg, Ill., is convinced that Envestnet was able to provide a data service and manipulation he couldn't get elsewhere. Rogers' firm, founded in 2007, has a broker-dealer with $1.1 billion and about $490 billion of assets in a corporate RIA. Rogers attributes the fast growth of his firm to having a law-firm-like structure that gives reps ownership, but which is small enough to deal with each rep individually enabling them, for instance, to use alternative investments.
"They scrub the data on a nightly basis and guarantee its authenticity and accuracy," says Rogers. "Envestnet also has it so the rep has its own performance reporting on models and trading. It's a service that the other vendors weren't providing. If an advisor has model A, they can have it ripple through all the accounts on top of the performance reporting."
Still, Rogers says, other less technocratic factors came into play.
"It helped that we were Chicago-based [like Envestnet] ... I feel good about the price [of Vantage]."
---
Mentioned in this article:
---
---
Share your thoughts and opinions with the author or other readers.
---