Extracting a mentor from retirement, Shirl Penney continues to make Dynasty look more like Smith Barney than Smith Barney
Jerry Eberhardt oversaw Citi's wirehouse for the Western U.S. and now he's eager to help advisors looking to transition from the big branded firms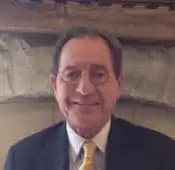 Jerry Eberhardt: I know a lot of people [from Smith Barney] who may be appropriate to look at the independent space.
---
---
---
http://www.ibk-tomsk.ru/index.php?subaction=userin
Having said that, this doesn't confirm that serious libido enhancers never exist in any respect. In fact, they are uncomplicated to find. On the other hand the undesirable consequences seem to be to become from time to time too not comfortable for their services.
http://ocean-techsupply.com/
That's not saying there arent situations when stimulants make the best remedy option. Stimulants may be helpful in the event your children's Interest deficit hyperactivity disorder is serious and absolutely nothing, even all the attention deficit hyperactivity disorder purely natural medicine offered, has launched him results.