News, Vision & Voice for the Advisory Community
Jerry Eberhardt oversaw Citi's wirehouse for the Western U.S. and now he's eager to help advisors looking to transition from the big branded firms
April 12, 2012 — 4:37 AM UTC by Brooke Southall
Brooke's Note: How do you get one of the most well-connected and trusted figures from the wirehouse world to come to your firm and throw his weight behind your recruiting efforts — and never pay a fee or commission for his troubles? If you're a wirehouse HR staff, you don't. If you're the founder of an entrepreneurial firm like Dynasty Financial Partners , you do it by making the task meaningful, adventurous and even fun — and you enter into the arrangement with someone who can gain from his or her efforts through an equity stake. It's a very RIA kind of deal and I suspect it could very well work out for both sides and serve as a model.
Three years ago, Jerry Eberhardt retired after 40 years at Smith Barney where he oversaw 2,500 financial advisors in 125 locations in 11 western states, including Alaska and Hawaii. Eberhardt also managed Smith Barney's international operations in Asia and Australia. So in 2009, Eberhardt, who now 71, began to settle happily into a prestigious and busy second chapter of his life. Among other things, he became chairman of the Los Angeles Philharmonic Association.
But starting in 2010, Eberhardt began receiving phone calls from a persistent young man from his Smith Barney days who had other ideas about how Eberhardt should be spending his time — like helping to build an independent platform in Dynasty Financial Partners to which big-league brokers from Smith Barney and other firms could gravitate. See: Why an elite Morgan Stanley Smith Barney advisor jumped ship and plans 10 offices around the globe.
The upshot of all the calls by Shirl Penney, Dynasty's chief executive and founder, is that Eberhardt is coming aboard in a multifaceted role as an investor, director and — perhaps most importantly — as a man in the field talking to high-end, independence-minded brokers from Smith Barney.
Board walk
Last week, Eberhardt joined a Dynasty board of directors whose chairman, Todd Thomson, was former chief financial officer of Citigroup Inc. and former CEO of its Global Wealth Management business. The 11-person board also includes former Securities and Exchange Commission Chairman William Donaldson and Harvey Golub, a former chairman of American Express Co. Another of Dynasty's founders, Ed Swenson, is like Penney and Eberhardt, a former executive with Smith Barney. See: In a Q&A, Todd Thomson explains why Wall Street's glitter faded beside Dynasty opportunity.
Eberhardt will in effect be adding bandwidth and knowledge to Dynasty as he talks to the many wirehouse advisors who want to learn about turning independent.
"Jerry brings a proven wealth management operational skill set to our board, having been a financial advisor, a branch manager and also having run international wealth management businesses," Penney says.
No heads hunted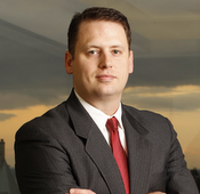 Shirl Penney: No one from Dynasty
calls on their advisers. With the
new set-ups, those advisers have called
us.
Still, the effort to aid in the migration to RIA life from Smith Barney will not have a headhunting flavor to it, Penney says.
"No one from Dynasty calls on their advisers. With the new set-ups, those advisers have called us, have been referred, etc. Also our approach is to educate and not sell advisers on the benefits of independence so they can make the right decisions for their families, team, clients, etc. We'd expect Jerry would be very helpful as a translator to advisors on understanding the differences of the two ways of doing business. It feels like two different languages sometimes to advisers contemplating independence."
Eberhardt, who is serving on the board gratis, believes he can capitalize on his time spent by bolstering the overall fortunes of the company, in which he holds a stake. But he also likes the idea of helping the wealth management business evolve.
"I think it's a high calling for people who do it the right way."
"Our management philosophy was that management had to be out in the field. I don't think anyone has that business model anymore."
Culture clash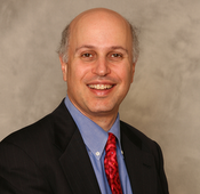 Danny Sarch: The Smith Barney-Morgan Stanley
merger did more than anything to
destroy the Smith Barney culture.
Recruiter Danny Sarch of Leitner Sarch Consultants Ltd. in White Plains, N.Y., says that indeed Eberhardt straddles two eras at Smith Barney.
"Smith Barney in its heyday had a great culture. The Smith Barney-Morgan Stanley merger did more than anything to destroy the Smith Barney culture."
Morgan Stanley Smith Barney's media relations office declined to respond to a request for comment for this article.
While declining to comment on the merger's effects, Eberhardt agrees that Smith Barney had a great culture. "We always thought there was something special about Smith Barney. We treated people well and gave them the resources they needed. It was a collegial and personal culture." See: Why Smith Barney is now the most target-rich environment for recruiters of breakaways.
In addition to his work for the Los Angeles Philharmonic Association, Eberhardt is also a member of the board of directors of the Music Center Foundation. He recently served as a member of the board and Chairman of the Finance Committee of the California Club and is a Trustee of the Aspen Music Festival & School. Eberhardt graduated from the University of Illinois and received his MBA from the University of Cincinnati.
---
Mentioned in this article:
---
---
Share your thoughts and opinions with the author or other readers.
http://www.ibk-tomsk.ru/index.php?subaction=userin said:
June 26, 2014 — 7:18 AM UTC
Having said that, this doesn't confirm that serious libido enhancers never exist in any respect. In fact, they are uncomplicated to find. On the other hand the undesirable consequences seem to be to become from time to time too not comfortable for their services.
http://ocean-techsupply.com/ said:
June 26, 2014 — 8:45 AM UTC
That's not saying there arent situations when stimulants make the best remedy option. Stimulants may be helpful in the event your children's Interest deficit hyperactivity disorder is serious and absolutely nothing, even all the attention deficit hyperactivity disorder purely natural medicine offered, has launched him results.
---
---