News, Vision & Voice for the Advisory Community
Atlanta-based Method will parachute in to take over operational and management control of wealth managers providing advisory expertise their CPA-firm parents may lack
April 12, 2012 — 4:46 AM by Lisa Shidler
Brooke's Note: There have been various attempts at harnessing the reach and trusted relationships owned by accounting firms over the years. We have written about BAM's successful efforts in this realm. See: Giant DFA customer puts young CEO in charge to execute ambitious national plan. We have also observed some broker-dealers like HD Vest successfully specialize in this area. But we've also seen some firms like Deloitte Touche bail out and sell their wealth management to, for instance, Aspiriant. See_: How Rob Francais combined two giant RIAs and then added the assets of Deloitte Investment Advisors. This article looks at a new kind of approach that seems laced with some solid thought and bears watching.
Newly founded Method Holdings LLC is making a giant effort to roll up dozens of RIA firms owned by the nation's largest accounting firms. See: This generation of advisor aggregators puts the roll-up ghosts to bed, for now.
The Atlanta-based firm will buy non-majority stakes ranging from 30% to 50% in the wealth management practices of the CPA firms, then manage the RIA firms using best practices and policies. In many cases, Method is eyeing RIA firms it sees as having potential that has not been exploited by the accounting firms that have managed them.
Specifically, Method is looking at RIAs of the top 80 accounting firms with at least $500 million in assets and five years of operating history. Method hopes to increase an RIA's assets threefold in five years.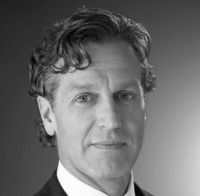 Jim Driscoll: When we buy in,
it's not an economic stake only.

First contact
Method has forged a deal with Dynasty Financial Partners to provide technology for the advisors and has also sealed a deal with giant asset management firm PineBridge Investments LLC to outsource the management of the assets, thus freeing up the advisors to focus on rainmaking activities, says Tony Wood, CEO of Method and one of its co-founders.
See: What exactly is Dynasty Financial Partners and why is the Smith Barney execs' startup gaining so much attention?.
"We walk in and we may be a minority owner, but we want to manage the firm and develop a business growth plan for them," Wood says.
His partner, Method president Jim Driscoll, agrees. "We're very hands on," Driscoll says. "When we buy in, it's not an economic stake only. We're coming in and taking operational and management control of the wealth management division."
Method completed its first deal last fall buying 35% ownership in Habif Arogeti & Wynne LLC, an Atlanta-based RIA which manages $500 million in assets. Wood says he is close to finalizing additional deals which would put the firm's assets at $2.5 billion.
Significant hurdles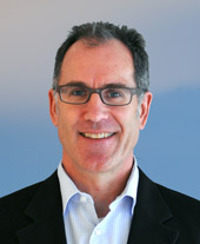 Dan Inveen: A lack of clarity
and understanding … between each business
function is often a central issue.

Method is facing an uphill battle in executing this ambitious plan, says Dan Inveen, managing principal of FA Insight.
"Accounting firms running an underperforming RIA are confronted with challenges often more complex than a typical underperforming stand-alone RIA," he says. "If Method really does have a method that can successfully resolve the typical issues faced by CPA/financial advisory firms then their business model may have a good chance."
Inveen also says it may take time to close these deals because many CPA firms have a number of stakeholders who will have a say in the deal-making.
But the cultural clashes that are inherent between RIAs and CPAs are still one of the biggest challenges. See: Two accounting firms abandon merger talks leaving giant Schwab RIA surprised and crestfallen.
"Based on our own experiences researching and consulting with CPA's who own an RIA, the cultural divide between CPAs and financial planners is perhaps the greatest challenge," he says. "A lack of clarity and understanding regarding the value delivered between each business function is often a central issue.
Method to madness?
But Method is one of few firms trying to offer a standardized way for CPA firms to run RIAs, says Charles "Chip" Roame, managing partner of Tiburon Strategic Advisors.
"I like the concept of Method owning shares in the firms and presumably sharing best practices across firms," Roame says. "Method has capital, wealth management talent and more."
In fact, as part of Method's plan, there will be outlined structure and CPAs crave that detail, says Mark Tibergien, CEO of Pershing Advisor Solutions.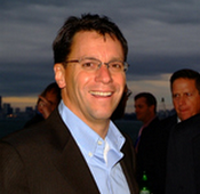 Charles "Chip" Roame: Method has capital,
wealth management talent and more.
"What is intriguing about this proposed offering is that it seems to be introducing protocols and structure," Tibergien says. "CPAs love that. That's how they conduct audits and prepare taxes, so the more that the advisor can introduce a systematic process that follows rules of engagement, the more comfortable they will be recommending the advisory side to their clients."
Alternate avenues of funding
Method was founded last year by Wood, 49, and Driscoll, 50, on the premise that there is a goldmine of opportunity in wealth management firms owned by accounting firms. Wood's background is in the CPA industry but has been consulting with RIAs inside CPA firms for years. Driscoll's background is in banking and private equity.
Method is targeting firms in about 10 large metropolitan areas, and once it purchases an RIA, they'll help it grow with existing accounting clients and will also bring in new advisors. Method wants each firm to keep its own brand name and won't make any branding changes.
Both Wood and Driscoll maintain that they didn't want to get the majority of funding from private-equity firms and instead are getting money for the deals from a number of different arenas. For instance, Method has access to $10 million from the Florida Mezzanine Fund, which is made up of more than 50 investors and offers financing to companies. Method is one of the only companies it has provided financing to that isn't based in Florida.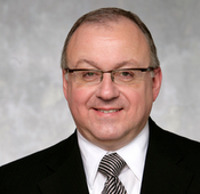 Mark Tibergien: It seems to be
introducing protocols and structure. CPAs love
that.
Wood says that his firm needed to use only a small portion of the $10 million to make its first deal happen. He says there are other lines of credit in the works for future deals, while declining to list specifics until he uses the funds for financing.
Another minority owner is PineBridge Investments, the giant New York based-asset management firm to which Method will have all of its RIAs outsource their asset management functions.
Keeping the brand
For its part, PineBridge has said it sees the RIA market as an area of growth. PineBridge has strong capabilities in asset allocation and manager selection across all asset classes, including private-equity and hedge funds.
Wood says he feels it's important that its RIAs are outsourcing the management of funds to PineBridge, because it will free them up to secure new assets for the firm.
Many of these RIAs didn't have top-notch technology solutions in place, either, which is why Wood he feels Method's relationship with Dynasty is key.
"We're showing them how the client experience should be across the board," Wood says. "With Dynasty, RIAs can pick the best solutions, and we never disrupt the local brand name."
Platforms in place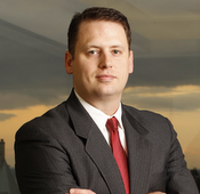 Shirl Penney: There's a lot of
pricing power, but I don't think
that's the key driver.
Dynasty founder Shirl Penney acknowledges that many of these RIAs do need additional capabilities, and he feels that his firm offers a cost-effective solution.
Penney is also impressed with Method's plans for growth. "They've got an amazing pipeline with firms that are much bigger than $500 million in assets," he says. "The real value we're bringing to Method is we've built a wealth-management platform that they can plug in and use on day one."
Dynasty now provides technology for firms with more than $10 billion in assets. "There's a lot of pricing power, but I don't think that's the key driver. It's really about the quality and platform and resources that get deployed to advisors and the advisors' end client."
He adds that his firm's research with Callan Associates Inc. would be difficult for many advisors to afford on their own because this research can cost tens of thousands of dollars. See: Attack of the killer app: Dynasty targets the corner-office broker by combining Envestnet and Callan.
Larger array of vendors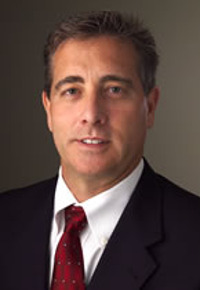 J. Dan Simms: What little I
know about the wealth management division,
I can probably put on two
pieces of paper.
In fact, J. Dan Simms, managing partner of Habif Arogeti & Wynne, says he thinks it is unlikely his Top-100 CPA firm could have gotten some of the technologies without having Method as a partner.
He says he was attracted to Method because it was able to help the firm secure deals with well-respected firms.
"The biggest advantage with Method has been they'll identify groups we can use under the platform, and we're getting the best technology and best providers in the industry," Simms says. "I'm not sure we could have gotten all of these vendors if it had just been us without Method."
Simms readily admits his expertise is in the accounting aspect of his firm's business. "What little I know about the wealth management division, I can probably put on two pieces of paper," he says.
But Simms has always armed himself with seasoned wealth management professionals on staff. In addition, Simms had hired Wood as a consultant for a number of years and likes the protocol and guidelines Wood's firm brings to the table.
Wealth firms a specialty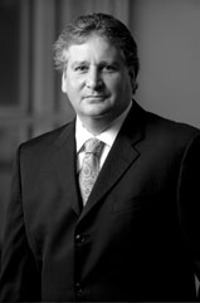 Chris Allegretti: I hate dabblers.
Chris Allegretti, founder of HBKS Wealth Advisors, a $1.5 billion RIA owned by an accounting firm, who has an ownership stake in Method and is a member of the board of directors, feels HBKS has discovered the secret to properly managing an accounting firm and wealth management practice, and Method will be using a similar approach. The accounting firm is 60 years old but he just started the RIA in 2000.
"We're really changing the profession," Allegretti says. "We're really changing the attitude of what CPAs do. CPA firms are morphing, and it's a natural progression for us to get into wealth management."
He says one of the biggest mistakes CPA firms make is they don't focus on their RIA. "I hate dabblers," he says. "I hate firms that don't focus on the wealth management business. It drives me nuts when a CPA thinks he can be an auditor in the morning and a wealth advisor at night."
---
---
Mentioned in this article:
---
---
Share your thoughts and opinions with the author or other readers.
Elmer Rich III said:
April 12, 2012 — 7:03 PM
Cautionary note — the rollup model, driven by spreadsheeted financial goals has proven a failure in many services areas. Specifically, in retirement plan TPAS, it has been, pretty much, a failure and destroyer of value for owners and buyers.
The incentives are all wrong. The fund raisers/acquirers are transaction focused (buy low sell high), to raise more money, but the businesses demand good income and balance sheet practices. Funder's exit strategies and return expectations can't be met, etc.
Also, transactional goals and relationship goals and time frames are hostile to each other. Now, of course, every acquirer says they're "buy and hold and build" — ain't true. Acquisition capital is too expensive.
Sadly, TPA owners that sold for promise of appreciated shares of some other entity often lost everything or bought the businesses back for pennies on the dollar. This time it may be different, of course. Or not.
---
---