Blaine Aikin: Regardless of what happens to regulatory reform, we expect to do really well.
Brooke's Note: Chalk it up as a good sign of an advisory business headed toward greater accountability to investors. It's a little like finding out that the Las Vegas odds makers are predicting a win for your football team. You tend to believe it because there is money involved. When a company that helps advisors deliver greater fiduciary care gets bought by a private equity firm, you have to think it means that something good might still come out of all the fiduciary hubbub in Washington.
A private-equity firm has acquired a majority stake in fi360 — signaling that taking financial advisors to a fiduciary standard is good business and one that's likely to be around for a while. See: One-Man Think Tank: Being a fiduciary is suddenly in style, even as lawmakers dance around the issue.
Bluff Point Associates Corp. acquired control of the certifying and training company for $11.5 million with significant plans for growth — and despite challenges in the regulatory arena in terms of creating a uniform standard.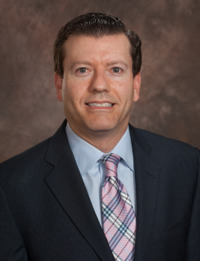 Brian Graff: My understanding is, they're
looking to expand products and services.

One of the largest players in the fiduciary certification and training arena, Fiduciary360 provides the designation for the accredited investment fiduciary and accredited investment fiduciary analyst marks. The firm is based in Bridgeville, Pa., a suburb of Pittsburgh.
Financially savvy
When the deal came through last October there were no public announcements from Westport, Conn.-based Bluff Point or fi360, because Bluff Point typically doesn't seek press coverage. But fi360 sent out a letter and announcement to its designees and subscribers.
The deal is exciting, says fi360 chief executive Blaine Aikin. "We're very happy with the success we've been enjoying independently and when Bluff Point came along, they're the type of people that really make for great partners with a company like ours. They're financially savvy."
Despite the fact that the question of a uniform fiduciary standard is still up in the air, Bluff Point CEO Thomas McInerney told RIABiz on Monday that he feels fi360 is poised for dramatic growth. "I have no doubt there is going to be an increase in fiduciary requirements," McInerney says. "It's only a question of timing." See: Groundbreaking SEC study would smash old regulatory system, creating fiduciary brokers and more regulated advisors.
Bluff Point purchased majority ownership from a family of outside investors who had been majority owners and do not wish to be identified. There are still some fi360 managers, including Aikin, who have ownership stakes in the company.
Industry excitement
The investment by the private-equity firm signals that fi360 is likely going to launch an array of new services, says Brian Graff, president of the American Society for Pension Professionals and Actuaries. He says his association and members are upbeat about the prospect of fi360's growth.
"My understanding is, they're looking to expand products and services," he says. "They've got a venture capitalist that is experienced in our industry. It'll be interesting to see what kind of direction they go in terms of competing in the industry."
AIF designees on the rise

Sheryl Garrett: I choose to pursue
the AIF designation and most importantly
the education required to attain the
designation.
Currently, fi360 has more than 5,200 active AIF (Accredited Investment Fiduciary) designees and about 400 active AIFA (Accredited Investment Fiduciary Analyst) designees. The number of individuals fi360 will train this year for the AIF and AIFA designations is expected to exceed 2,000. fi360 also offers re-certifications each year for those who already hold the designations. The costs vary, but the firm's AIF Capstone program, which is a day of face-to-face instruction, costs $1,950, and a web-based program costs $1,450.
The number of advisors getting the AIF certifications continues to rise, Aikin says. The firm doesn't have a breakdown between RIAs and other channels but says participation by advisors from the wirehouse and broker-dealer arena has grown to the point where only about half of designees now come from RIAs. See: Merrill Lynch jumps on the fiduciary bandwagon in retirement plans but critics see lingering conflicts.
Advisor Sheryl Garrett, whose Garrett Planning Network has about 325 advisors who serve 20,000 clients, says she finds the AIF designation and training to be instrumental.
"I choose to pursue the AIF designation and most importantly the education required to attain the designation, to enhance my understanding of laws governing various types of fiduciary roles and responsibilities, qualified plans, trusts and individual investment advisory clients and best practice standards for fulfilling these requirements," she says.
Garrett says that she began her education about fiduciary issues by reading books from fi360's founder, Don Trone., but that fi360's program gave it shape. "I found that the AIF curriculum pulled together many of these aspects into a logical sequence, structure and process."
Founder now competes
Fi360 was originally founded by Trone in 1999. He ran the Center for Fiduciary Studies and Fiduciary Analytics, which have been rolled into fi360. Trone left in 2007 and was involved in a three-year federal legal battle with fi360 in which the firm was seeking intellectual property. The sides settled last year. Both Trone and Aikin decline to discuss the legal issues.
Trone also declines to discuss fi360 management but is happy to talk about the fiduciary movement and the services his firm offers. Trone now competes head-to-head with his former company. He formed 3ethos, and last fall and launched a new fiduciary designation — global fiduciary strategist.
Why private equity?
Another competitor, Lou Harvey, president of Boston-based Dalbar Inc., wonders why a private-equity firm chose to invest in fi360, and if the company needed a cash infusion while the fiduciary standard is being finalized.
But Aikin says that's not the case at all and points out that Bluff Point simply bought the outside investors' ownership and didn't provide any cash infusion.
In fact, the firm's revenue has increased an average of 35% over the last three years. It has doubled in size in the past four years to 31 employees, Aikin says. fi360 has added four employees so far in 2012 and anticipates adding another four later this year. He says the firm has also expanded its office space by more than 40%. Aiken adds that fi360 is debt-free.
"The environment is very favorable to the fiduciary issue, and we were experiencing rapid growth of fi360 before the regulatory reform began," Aikin says. "Regardless of what happens to regulatory reform, we expect to do really well." See: Fearful that the SEC has been overworked, lobbied and bullied into a SIFMA stupor, fiduciary crowd launches 16-page missile.
Aikin and McInerney both feel the company will continue to grow even if the enactment of a universal fiduciary standard gets pushed off.
"I don't think there's any disagreement on any side of the aisle about the need for a fiduciary standard," McInerney says. "It's more of a concern about the implementation than the destination.
Essential service
McInerney describes fi360 as an attractive firm that is providing an essential service to clients. Rather than simply selling products, the firm prides itself in crafting contracts with advisors to offer fiduciary training.
"They're doing something important for the client. It's not easy for the client to change providers," McInerney says. "They're growing. We like the business from an investment point because of the recurring revenue."
What is Bluff Point?
McInerney spent 25 years at New York-based private-equity firm Welsh Carson Anderson & Stowe. His wife, Paula McInerney, president and co-founder of Bluff Point Associates, had served as the chief operating officer for OppenheimerFunds Inc.
Bluff Point has ownership in a number of financial firms including Aplifi Inc. and an insurance processing business formerly known as Blue Frog Solutions Inc., which facilitates insurance contracts for many financial firms, including LPL Financial.
The firm also has ownership in Wealth Management Systems Inc., which provides rollover products. In addition, Bluff Point maintains ownership in Connexin Software Inc., which provides electronic medical records and practice management for pediatric clinical settings.
Selling credibility
McInerney says his company takes a hands-off approach to the day-to-day business dealings. "They have a very solid management team," he says. "Blaine's a very bright guy. He's not a big arm-waver. We really like the management team."
McInerney says the firms his company owns don't necessarily interact, but he does hope to match up key clients that could help build fi360's business. For instance, McInerney notes that LPL is a key customer with Aplifi and could also be a customer of fi360.
"We bring some degree of credibility to a company that might be a small company," he says. "For a company like fi360, when they're making a sales presentation it might help them to say that a big investor is Bluff Point. It lends some credibility to the sales process."
More on the menu
Aikin says his firm is looking to expand and offer additional new products and services, while declining to list specifics. He did say his firm won't compete with advisors.
"We want to help these folks have the most powerful resources available. We'll provide them education, tools and ongoing support that no one else can provide them. We're not interested in competing with them," he says. "We're constantly coming out with enhancements to all levels of the things we do. We've got quite a bit in the pipeline."
For her part, Garrett feels fi360's services have grown in recent years. "Over the last couple of years it seems that the quantity and quality of training and educational opportunities through fi360 has grown, but that could be merely due to the timing of this subject and the need in the marketplace."
McInerney says it is likely that fi360 might want to purchase other companies, and his firm could provide the financing for such deals or decline to do so. "We'll play the part of the classic board. We will approve major acquisitions and financing, but we won't suggest any companies to buy — that's 100% up to the management."
McInerney also envisions that fi360 will add services. "We'd like to see them judiciously add additional services. It makes the overall service offering to the client broader. But that'll be up to Blaine."
---
Mentioned in this article:
---
---
---