With formerly hot TAMP category hitting a cold patch, Envestnet stays on a roll
Genworth had great annual results but hit an asset-gathering wall this summer; Brinker, a dark horse, makes solid showing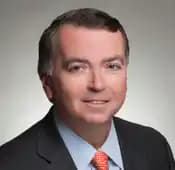 John Coyne: It wasn't that we had a problem with performance. The industry had a problem with performance.
---
---
Mentioned in this article:
---
---
---
Elmer Rich III
From where our clients "sit" we have the following comments:
- Fee Unpacking and Value Chain Transparency – The actual costs of asset administration will increasingly become transparent. Where a firms and it's solutions lie on the client, and advisor value chain, will be made explicit. Always, best it you know that before others.
- Rising Market and Investor/Advisor Behavior – Would be interesting to see if TAMPs receive more/less assets during market rise/fall.
- Difficult to Differentiate: Firms compete in the same market "ecosystems" and "breakthroughs" in either attention-getting or solutions are often quickly diluted.
Probably prudent to ask what will be the next innovation since TAMPs are entering a more mature phase.
Stephen Winks
March 10, 2012 — 12:07 AM
Almost everyone cited here are friends and should be commended for their efforts in assisting brokers in providing a higher level of advice than can be achieved through transactions in a commission sales capacity.
Yet despite their good work, third party TAMPs have no control over the policies and proceedures of the broker/dealer clients and thus can not help brokers attain fiduciary standing because their broker/dealer clients will not allow their brokers to acknowledge fiduciary standing because of the associated fiduciary liability.
This structural limitation of TAMPs falls far short of fiduciary standing for brokers not simply because the broker/dealer will not manage its conflicts of interest, but because TAMPs do not have the license and/or capability to provide (a) the expert authenticated prudent processes necessary to make advice/fiduciary standing sufficienty safe to manage associated fiduciary liability so fiduciary standing can be safely acknowledged by the broker, (b) lower cost advanced portfolio construction technology which supports continuous comprehensive counsel and transparency required for fiduciary standing that cuts 100 basis points out of portfolio construction while providing a superior ability to manage ongoing portfolio detail, (c) work flow management tied to a functional division of labor (Advisor, CAO, CIO) that makesan unprededented level of advice safe, scalable, easy to execute and manage at a cost significantly less than a packaged product that by definition by prospectus can not be client specific (personalize), (d) conflict of interest management which makes fiduciary standing possible, (e) expert advisory services support for each of the ten major market segments advisors serve.
The introduction of modernity in portfolio construction resulting in faster (real time), better (authenticated and confirmed fiduciary standing in the client's best interest) and cheaper expert counsel is the promise of regulatory reform.
The inhibitor is not the good work of the TAMPs cited, it is the inability of the brokerage industry to go beyond 1940 and embrace modernity.
SCW