News, Vision & Voice for the Advisory Community
Genworth had great annual results but hit an asset-gathering wall this summer; Brinker, a dark horse, makes solid showing
March 9, 2012 — 5:16 AM UTC by Kelly O'Mara
Brooke's Note: The good news for TAMPs is that advisors may be more open to outsourcing their investments. The bad news is that advisors may be looking to minimize expenses and keep out the middleman — especially as more tools for investing and better products for building portfolios, like ETFs, become available. Then there's a battle within the TAMP world. For a while, it was a bunch of upstarts growing at the expense of old-model players. See: Unravelling why a big, loyal SEI advisor moved its assets to Schwab. Now those established names like SEI, Brinker and Lockwood are showing that they can still compete with the new guys. This article takes a look at some of these dynamics in detail.
Despite the usual fourth-quarter slump, the turnkey asset management program business continued to grow in 2011. A relative newcomer, Envestnet came out on top thanks to big acquisitions at the end of the year. The firm reported $2.9 billion in net new assets for 2011, capitalizing on a deal that acquired FundQuest at the end of 2011. See: Envestnet buys a company to gain an edge with Schwab RIAs.
SEI Advisor Network, Loring Ward, Genworth Financial Wealth Management and Brinker Capital Inc. reported net new assets for 2011 of $436 million, $768 million, $1.4 billion and $1.2 billion, respectively.
Chip Roame, managing partner of Tiburon Strategic Advisors LLC, says a fourth-quarter slump is common. "All TAMPs always have lesser fourth quarters as clients pull money out to pay taxes."
TAMPs continue to be a booming business as advisors look for innovative platforms and strategies to manage their clients' assets, leaving them time to focus on the relationships, marketing and outreach, and to deal with an increasing number of regulations.
A pretty good year
Genworth, based in Pleasant Hill, Calif., experienced $16 million of outflows in the last quarter of 2011, after taking in $1 billion of net new assets in the first half of the year and adding another $47 million in the third quarter. In the fourth quarter of 2010, Genworth took in $576 million. Loring Ward, Lockwood Advisors Inc. of Malvern, Pa., and Brinker Capital Inc. of Berwyn, Pa., also struggled in the fourth quarter with a sharp decline in new business. Even Envestnet, which had strong performance in all four quarters, saw a small dip at the end of the year.
Loring Ward, based in San Jose, Calif., brought in just $35 million in net new assets in the fourth quarter, compared with $280 million in the year-earlier period, and Brinker's fourth-quarter inflows were more than $100 million less than those in the second quarter.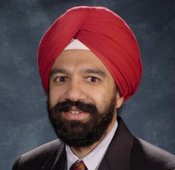 Gurinder Ahluwalia: SEI added $400 million;
we added $1.4 billion.
"All of a sudden, everyone says I'm going to sit on the sidelines," says Brinker's president, John Coyne III. "It wasn't that we had a problem with performance. The industry had a problem with performance." Nevertheless, he noted that after experiencing a rough few years Brinker finished 2011 with $1.2 billion in net new assets, bringing total assets to just over $11 billion.
Alex Potts, chief executive of Loring Ward, says the fourth-quarter slowdown made sense given the dismal performance of the market in the third quarter. For Loring Ward, the third quarter of 2011 was the sixth-worst performing quarter since 1972. This prompted clients to hold off on investing new assets and made advisors want to wait out the volatility.
"Last year was going to be fantastic for the first six months," says Potts. "It felt like it was going to be an amazing year. Turned out to be just a good year."
Although Lockwood also had a rough end of the year, says its president, Jim Seuffert, because of the niche market it serves — mutual fund wraps — it didn't struggle as much as other TAMPs. He says it was able to dampen volatility by adding alternative investments and increasing diversification in its accounts
SEI recovers
SEI was one of the few TAMPs that had a steady year, bringing in between $100 million and $160 million in each of the last three quarters.
SEI took a hit after the market collapse in 2008, losing nearly $2 billion of assets in 2009. But with a large base of nearly 6,000 advisors and a long history, it was able to weather the ups and downs of this year more successfully than the newer or smaller TAMPs.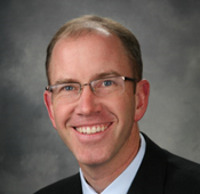 Alex Potts: It felt like it
was going to be an amazing
year. Turned out to be just
a good year.
SEI saw little drop from quarter to quarter, despite the market drop in the second half of the year, and saw positive asset flows in 2011 for the first time in a number of years. See: SEI turns a big corner but Genworth is still the big asset gatherer.
In 2010, SEI had net outflows of $123 million — $57 million of that in the fourth quarter — which was still an improvement in net flows from the previous year, but in 2011 it brought in a net $436 million.
"We had a good year," says CEO Wayne Withrow. "Coming out of 2008, it's been a long road. We have a lot of momentum going forward."
In March 2011, SEI finally relented on its one-delivery-mode-fits-all approach and, after prolonged negotiations with AIG Advisor Group, has struck a deal to unbundle its offerings. See: After AIG presses for new deal, SEI unbundles TAMP offerings.
Big deal
Despite the volatile year, the industry remains a high-growth field. And Genworth and Envestnet continue to give the long-term giants, such as Lockwood, Brinker and SEI, a run for their money, with nearly as many total assets by the end of 2011.
Genworth now has $25.1 billion in TAMP assets — coming close to SEI's total of just over $30 billion. Envestnet had $22.9 billion TAMP assets at the end of 2011, which includes $5.9 billion in AUM from its FundQuest deal.
Gurinder Ahluwalia, president and CEO of Genworth, argues, though, that with the TAMPs market booming "many boats can rise."
That may be true for SEI and Brinker, which are on the upswing, but the boat that is rising the fastest is Envestnet, which for the first year outperformed Genworth.
"Envestnet has found itself as the managed account platform," says president Bill Crager. As advisors look to consolidate their managed accounts onto one platform, he says, Envestnet has become to the go-to because of it's variety of strategies in a unified platform.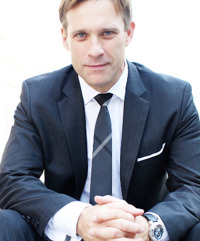 Mark Matson: The value proposition didn't
grow.
"Both [Genworth and Envestnet] are leaders for different reasons," says Roame, who serves on Envestnet's board of directors. "Genworth has world-class sales and practice management. The firm is loved by smaller independent reps who want to delegate money management and who need practice management help. Envestnet is completely different. It has won institutional relationships, built white-labeled platforms for dozens of the largest IBDs and other firms."
Both are beginning to push older firms out of the marketplace. Despite the positive flows for SEI, Ahluwalia pointed out, the Oaks, Pa., firm has nowhere near the business Genworth is starting to do.
"Maybe they added some. But, SEI added $400 million; we added $1.4 billion." he says.
Home cooking
The kind of volatility that exacerbated the fourth-quarter slowdown is a concern in the minds of many in the TAMP industry and may be forcing them to revise their platforms and products.
"People are finding that TAMPs are not particularly sophisticated," says Steve Winks, principal of SrConsultant. Advisors are proceeding on their own instead, he says," and doing at least as well."
After struggling to recover from a few years of market downturns, SEI increased the number of managed-volatility strategies and investment platforms it offers, says Withrow. Trying to keep advisors — and their clients — happy, SEI has increased the number of investment styles and managers it offers to 48 from 24.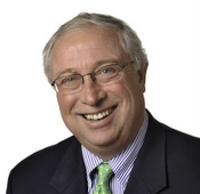 Wayne Withrow: We have a lot
of momentum going forward
Brinker is also getting in on offering risk-averse strategies, coming out with a new global strategy called Crystal that combines the stability of a mutual fund with liquidity and accounted for $500 million of the firm's $1.2 billion net new assets.
"Most of everything we do here is home cooking," says Coyne.
Branching out into new strategies and new offerings is going to be necessary for the TAMPs as the marketplace grows and becomes more competitive. Some custodians and banks are even starting to offer business-consulting services, tempting many RIAs in that direction.
If TAMPs don't provide a larger variety of services and products to their advisors, then this hot industry might see many more quarters like the last one, says Mark Matson, an RIA and advisor coach.
"Early on, TAMPs provided economies of scale. But, the value proposition didn't grow. Fidelity, Ameritrade surpassed what these larger TAMPs can do. They never grew beyond sending out charts and statements."
Genworth, in fact, attributes its high growth in 2011 to offering more direct services to the advisors, beyond charts and statements.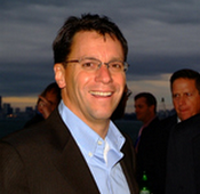 Chip Roame: Both [Genworth and Envestnet]
are leaders for different reasons.
And, Envestnet has worked hard to develop different solutions for its advisors, with 50 different strategies and 1,000 different separate-account portfolios, says Crager.
"Having that choice is something advisors are looking for," he says.
Meeting fiduciary duties
"The growth is the focus on the clients that we have," says Ahluwalia, pointing out that Genworth has put 100 more staff members in the field, launching practice management branch offices in Chicago, Boston and on the West Coast, and holds quarterly meetings with advisors in more than a dozen cities. "I don't think you'll find that in the market." It has also made key hires like Michael Kim and Myra Rothfeld. See: Genworth Financial snags Myra Rothfeld from Citibank.
Additionally, Genworth and Envestnet have both used technology more effectively than their competitors as a way of providing those additional services that advisors value, according to the firms. Genworth recently launched a web portal that will provide guidance and feedback on advisor issues. And Envestnet's recent acquisition of Tamarac puts it in a prime position to improve its technological advantage. See: Big deal: Envestnet will acquire Tamarac for $54 million.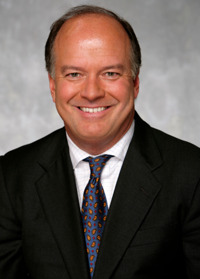 Jim Seuffert: We happen to be
large enough and around long enough
to stay in both track meets.

In fact, says Winks, it is because Genworth does a better job than the other TAMPs of serving all an advisor's needs — particularly assisting in fiduciary and regulatory duties — that it has continued to excel, while the older firms are outdated. "I think they have a better understanding of advice than most TAMPs," he says.
But, Winks adds, all the TAMPs and wirehouses are struggling to meet the new reporting standards for their advisors and provide them with actual useful tools. "The entire industry is searching for a solution," he says.
Coyne and Crager disagree, saying their companies are going above and beyond with the highest of investment fiduciary standards.
"We've been looked at pretty thoroughly and feel we do a very, very good job and meeting our fiduciary [obligations]," says Coyne.
Crager says Envestnet's new technology platform allows advisors a higher degree of tracking. The system lets advisors track and document their decisions for their clients, so that they're later to able point at the reasons for their specific moves. "The technology of the platform enables the advisor to deliver better," he says.
The future of TAMPs
Lockwood's Seuffert disagrees with the rosy picture painted by some of his fellow TAMP execs, arguing that TAMPs are largely starting to fall into "two track meets," particularly in light of recent acquisitions: those that provide technology and those that provide money management.
"Some TAMPs may not survive doing both," he says. The smaller companies won't be able to meet all the advice and performance needs of their accounts, and will eventually become just technology platforms, while the bigger TAMPs will be able to stay on top of the new regulatory environment and have enough arms to do everything, he says. "We happen to be large enough and around long enough to stay in both track meets."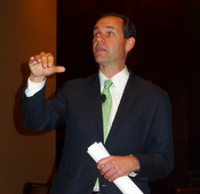 Bill Crager: Investment strategy's gotten a
lot more complicated.
The future, as he sees it, allows advisors to focus on managing the parts of accounts they have traditionally managed, while relying on other companies, be they TAMPs or brokers, to provide tactical, fixed-income and alternative strategies, for example.
"Is the future advisors or outsourcing? I think the answer is both," he says. And, of course, he believes Envestnet, with its recent acquisitions of FundQuest, Prima Capital and Tamarac is "well-positioned" to capitalize on those growing spaces and have an even better 2012. See: With FundQuest off its plate, Envestnet is ready for a helping of new deals.
"There's so much to do as an advisor — regulatory, marketing, technology. It's a daunting task. But, for the TAMP business, it's really good," Potts added. And, he too expects business to continue to be good. "TAMPs are firing on all cylinders."
TAMPS in 2011
Genworth – $1.4 billion inflow
Q1: $355M
Q2: $660M
Q3: $47M
Q4: -$16M
SEI – $436 million inflow
Q1: $37M
Q2: $159M
Q3: $104M
Q4: $136M
Loring Ward – $768 million inflow
Q1: $279M
Q2: $266M
Q3: $189M
Q4: $35M
Brinker Capital – $1.2 billion inflow
Q1: $378M
Q2: $336M
Q3: $277M
Q4: $220M
Envestnet – $2.9 billion inflow
Q1: $605M
Q2: $806M
Q3: $871M
Q4: $660M
---
Mentioned in this article:
---
---
Share your thoughts and opinions with the author or other readers.
Elmer Rich III said:
March 9, 2012 — 6:51 PM UTC
From where our clients "sit" we have the following comments:
- Fee Unpacking and Value Chain Transparency – The actual costs of asset administration will increasingly become transparent. Where a firms and it's solutions lie on the client, and advisor value chain, will be made explicit. Always, best it you know that before others.
- Rising Market and Investor/Advisor Behavior – Would be interesting to see if TAMPs receive more/less assets during market rise/fall.
- Difficult to Differentiate: Firms compete in the same market "ecosystems" and "breakthroughs" in either attention-getting or solutions are often quickly diluted.
Probably prudent to ask what will be the next innovation since TAMPs are entering a more mature phase.
Stephen Winks said:
March 10, 2012 — 12:07 AM UTC
Almost everyone cited here are friends and should be commended for their efforts in assisting brokers in providing a higher level of advice than can be achieved through transactions in a commission sales capacity.
Yet despite their good work, third party TAMPs have no control over the policies and proceedures of the broker/dealer clients and thus can not help brokers attain fiduciary standing because their broker/dealer clients will not allow their brokers to acknowledge fiduciary standing because of the associated fiduciary liability.
This structural limitation of TAMPs falls far short of fiduciary standing for brokers not simply because the broker/dealer will not manage its conflicts of interest, but because TAMPs do not have the license and/or capability to provide (a) the expert authenticated prudent processes necessary to make advice/fiduciary standing sufficienty safe to manage associated fiduciary liability so fiduciary standing can be safely acknowledged by the broker, (b) lower cost advanced portfolio construction technology which supports continuous comprehensive counsel and transparency required for fiduciary standing that cuts 100 basis points out of portfolio construction while providing a superior ability to manage ongoing portfolio detail, (c) work flow management tied to a functional division of labor (Advisor, CAO, CIO) that makesan unprededented level of advice safe, scalable, easy to execute and manage at a cost significantly less than a packaged product that by definition by prospectus can not be client specific (personalize), (d) conflict of interest management which makes fiduciary standing possible, (e) expert advisory services support for each of the ten major market segments advisors serve.
The introduction of modernity in portfolio construction resulting in faster (real time), better (authenticated and confirmed fiduciary standing in the client's best interest) and cheaper expert counsel is the promise of regulatory reform.
The inhibitor is not the good work of the TAMPs cited, it is the inability of the brokerage industry to go beyond 1940 and embrace modernity.
SCW
---
---