News, Vision & Voice for the Advisory Community
Marty Kurtz lets crowd in on peer review plan, big custodians square off on tech and Eric Clarke yields interesting thoughts in a one-on-one interview
March 8, 2012 — 4:49 AM UTC by Brooke Southall
Before introducing the lunchtime speaker on the first day of the Financial Planning Association's Business Solutions 2012 event, Marty Kurtz used the airport conference room podium as a pulpit to offer a novel approach to improving the fiduciary care delivered by financial advisors. See: How 10 top groups define 'fiduciary'
The national chairman of the Financial Planning Association floated the idea that his group should organize a system of peer review.
"We [need to] go to each other proactively and talk about the best way to be a fiduciary," he said. "The only way the fiduciary standard works is if we stand before it and say: This is me." See: Fiduciary leaders splinter into two advocacy groups over divergent views.
Lynn Brackpool, spokeswoman for the FPA in Denver, says that it has indeed been percolating the idea.
Many discussions at FPA
"FPA held many discussions last year as part of its organizational review and strategic planning process, which includes a focus on developing the profession," she says. "From this, the organization is creating a member task force that would look into developing a peer review process that could best serve the financial planning community."
Knut Rostad, president of the Institute for the Fiduciary Standard, says that although he had not gotten wind of the plan, he is somewhat skeptical of the general concept.
"An immediate question it raises to me is how it squares with our 72 years of experience with the [Investment] Advisers Act [of 1940]," he says. "What exactly does that mean relative to how advisors everywhere make judgments about what it means to be a fiduciary?"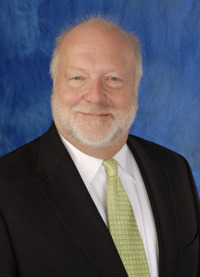 Marty Kurtz advocates peer review as
a means of making advisors execute
a higher level of fiduciary counsel.

Kurtz said its an attempt to bring peer review in proactively and not when somebody is in trouble.
When tech worlds collide
One of the strengths of the annual FPA conference is its ability to bring together competing custodians under one roof to square off.
I was able to sit in on portions of two panels assembled in that spirit at this year's technology and practice management event at the Hyatt Regency in Burlingame, Calif., that ran Sunday through Tuesday.
In the first, representatives of the technology ecosystems of Fidelity, Schwab, Pershing and TD Ameritrade sat shoulder to shoulder as Davis Janowski of InvestmentNews moderated.
Although attendees expressed some disappointment that the panelists largely described what they did based on generic PowerPoint slides and did little to explicitly say how their platforms stood out from those of their competitors, TD Ameritrade's Christopher Valleley revealed that his company is in the midst of releasing the Veo Analyzer, which will score the strength of integrations between the software application of the various vendors. See: TD Ameritrade's technology, Veo, wins high praise from advisors so RIABiz took a look.
After Valleley spoke, I had him show me how it worked on his iPad. You could punch in various product configurations and push a button and get a score. To get a comparison, you could simply pop in Salesforce, for instance, in place of Redtail Technology and see if it scored higher or lower.
It struck me as just what advisors need to start with building out their software integrations and just the thing to encourage vendors to work more closely together.
iPad central
He spoke of one advisor who told him she wanted to eliminate standard computers from her office and have everything feed in through iPads. In his talk he touched on how Fidelity is angling heavily toward mobile solutions in general. See: Fidelity releases WealthCentral Mobile for the iPhone.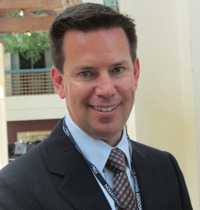 Dan Skiles: You [as a small
advisor] can have the same technology
as a $4 billion RIA.
Almost there
After the session, I was able to sit down with Eric Clarke, president of Orion Advisor Services, LLC, and get his thoughts. On a broad level, Clarke says that all of these custodial ecosystems may be poised to break through.
In regard to mobile apps, he says, during a session he led on Sunday, he asked for a show of hands of advisors using them.
"Three of 100 had a mobile app and two of them were my customers," he says. "[The mobile revolution] is huge and [this low rate of adoption shows] we're missing it." See: Advisor Tested: iPad proves ideal for advisors on-the-go; the surprise is the effect on clients.
But on a more general level of achieving gains as fruits of the integration efforts of RIA custodians, Clarke observes that things are looking up.
"We're at the pivotal point where all the groundwork has been laid. We're going to be able to deliver some 'wow' factors," he says. "We're not that far away. You'll see it in the next 12 months."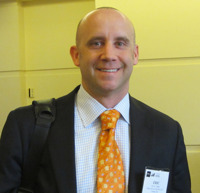 Eric Clarke: We're going to be
able to deliver some 'wow' factors.

"I would give her credit for realizing that CRM is the center," Clarke says. See: What Neesha Hathi has to say about Schwab's oh-so-slow-but-steady technology initiative.
Clarke adds that TD Ameritrade's approach of letting vendors develop their own integrations to open code through an API is also a potentially big contribution to the overall advisor business.
"I think [TD is in] a position where other custodians are going [to be compelled] to open APIs," he says.
All roads lead to Salesforce?
On another topic, I asked Clarke why it seems that virtually everyone is striking big deals with Salesforce. Orion is in the process of forming its own integration so clients can come directly to the firm without involving AppCrown, LLC. He wants a closer rein on servicing Salesforce issues rather than relying on AppCrown. See: How AppCrown got a big RIA footprint overnight by handling Salesforce implementations.
The equalizer
Another interesting session had the various smaller custodians, including Trust Company of America, Shareholders Service Group Inc. and Trade-PMR Inc. sitting side by side. One point that jumped out at me was made by Shareholders Service Group's Dan Skiles. who said that virtually everything in the advisor business from an expense standpoint is going in the wrong direction — except one. See: Trade-PMR is elbowing its way into the RIA custody market with cheap software and expensive advertising slots.
"If there's one good change in the last 10 years, it's that you [as a small advisor] can have the same technology as a $4 billion RIA," Skiles said.
---
Mentioned in this article:
---
---
Share your thoughts and opinions with the author or other readers.
Elmer Rich III said:
March 8, 2012 — 6:44 PM UTC
Usual nice reporting job. Few comments:
- Peer-Review: All professions have this. Why not financial services?
- Having a 'Portfolio" of Custodial Solutions — We have been "pounding the table" on the undeveloped potential for RIAs in differentiating themselves via custodial relationship. Customer's affairs and demands are more diverse then ever. "Big box" custodial solutions fullfil most needs but there are more specialized niche customer needs that are uneconomic for the big firms to serve.
You also can't competitively standout with me-too, commodity custodial services. Growing RIA's now need to stand out by having "bespoke" custodial services and solutions. It's table stakes.
- Technology as an Enabler? — RIAs are spending a whole lot of time on tech. Probably too much. The problem with tech is that it never works as it should and there is always the pull of the sunk "cost fallacy" and the usually unsolvable problems of hadware and software that is instantly sub-optimal. It is also really expensive.
Bottom line – Tech can be a real distraction from the business of working with and getting new relationships. If senior RIA leaders are waiting for the tech problems to go away before they get back to "work" — ain't gonna happen. A wise, and very wealthy RIA once said "There is no technological solutions for a relationship problem."
Our experience and what we've seen work is to, always, follow the client — don't lead them. Can't lead clients anyway.
Here is another good perspective — do you want your firm to be an expert in the client's needs or in the solutions? Where in the client's (not your own) value chain do you want your practice to plant a stake? There is a place for both.
Doesn't sound like there was much discussion about clients at the conference — unless you're and RIA client or solution seller.
Frederick Van Den Abbeel said:
March 9, 2012 — 11:59 PM UTC
Thank you Brooke and RIABiz for your article. I very much enjoyed being on the panel with the other custody providers.
Maria Marsala said:
March 19, 2012 — 8:45 AM UTC
Equalizing technology and having the best of the best to choose from makes going out on your own much easier.
---
---