News, Vision & Voice for the Advisory Community
A New York firm with ultrarich family clients charted the tides for over a year before spanning the waters to independence
March 6, 2012 — 4:58 AM UTC by Lisa Shidler
A $1.4 billion Merrill Lynch team that specializes in ultrawealthy families and that boasts an endurance athlete among its number, has left the wirehouse giant for HighTower Advisors LLC, making it HighTower's fourth new team this year. See: HighTower wins a $700 million Merrill Lynch advisor in Maryland horse country and wrests an LA-based IAR from an RIA.
Jordan Waxman, 47, who swam solo across the English Channel in 2010; Kenneth Hoffman, 60; and Richard Steinberg, 47, left Merrill's private-banking and investment group Friday and joined an existing HighTower office in New York.
The group, HSW Advisors, which runs its team like a multifamily office, manages some 50 clients, most of which are wealthy families. But the team also manages some foundations and endowments, as well as union pension plans and other pension plan accounts that it got from working with the families. Members of the team provide trust and estate planning services as well as tax advice.
In addition to his sports laurels, Waxman was recently named one of Worth magazine's Top 250 advisors. For his part, Hoffman was named one of Worth magazine's Top 250 Wealth Advisors for 2008 and one of Barron's Top 1000 Advisors. Steinberg was named one of the Top 1000 Advisors by Barron's in 2009.
A Merrill Lynch spokeswoman declined to comment for this article.
On a tear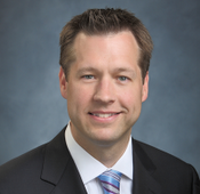 Mike Papedis: This is the tip
of the iceberg.
HighTower has been on a winning streak of late. This is the 30th firm it has signed on since it opened its doors in 2008 and the third large team it has captured just two weeks, says Mike Papedis, HighTower's executive vice president of business development. On Feb. 21, it announced that it brought over Leo J. Kelly of The Kelly Group from Merrill Lynch where his team managed $700 million in assets and James Hausberg, of The Presidio Group, whose firm manages about $400 million. See: HighTower extends its winning streak of luring breakaways near the nation's capital.
This streak may be creating its own momentum, says David DeVoe, principal of San Francisco-based DeVoe & Co.
"Success begets success. If every several weeks you see HighTower does another deal, you reach out to them."
The first team that joined this year on Jan. 20 was that of James Pupillo, a former Institutional and family wealth director of Graystone Consulting, where his team managed $2.5 billion. See: HighTower stages its first raid of Morgan Stanley Smith Barney's elite consulting unit.
"That speaks to the depth and the breadth of our infrastructure," Papedis says. "The signs are indicating this is the tip of the iceberg for large teams looking to independence. We're talking to similar advisors in every metropolitan area in the U.S."
Objective eye
The Merrill team, which had been shopping around for about 14 months, had a number of reasons for breaking away, one of which was what it sees as an industry trend toward fee-based advice. See: 9 things to know about the breakaway-to-RIA movement and why it's likely to get bigger.
"The business has changed since I started in the mid 1990s," Waxman says. "Then, no matter where you were, it was a brokerage business. We decided to leave the first firm because we saw the writing on the wall that you had to be more of an objective consultant and find solutions that weren't just in your firm."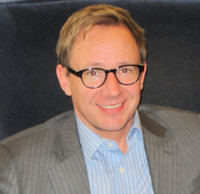 David DeVoe: If every several
weeks you see HighTower does another
deal, you reach out to them.
[Photo taken yesterday at the FPA
Business Solutions conference in Burlingame, Calif.
by Brooke Southall]
Steinberg and Waxman worked together at Goldman Sachs & Co. and left to join Merrill Lynch's private-banking and investment group in 2002 because they wanted open-architecture platforms. At the time, Goldman didn't have the type of platform they were seeking. About eight years ago, they began working with Hoffman, who had joined Merrill in 1994. It's the same Goldman-Merrill path followed in 2008 by David Hou and Mark Sear in forming Luminous Capital. See: Merrill Lynch stars take a leap of faith to a new office — and independence..
Waxman says he and his team worked hard to build a multifamily office approach where they could offer all sorts of products and services. Their clients have a minimum of $10 million in assets, with some having as much as $100 million in assets. Many are self-made millionaires who built up and then sold the companies they founded. A multiservice firm, HSW Advisors helps clients deal with complicated issues such as restricted stock and also works with its clients' children and grandchildren. See: Why a $6 billion New York RIA is finally making its California debut.
Custody issues
Waxman says he and his colleagues liked the open-architecture platform at Merrill, but during the downturn he realized that he would have liked to have more custodian options, especially in regard to its international practice.
With HighTower, the team is able to choose its own custodian and pick more than one. The group chose Fidelity Institutional Wealth Services as its primary custodian and JPMorgan Chase & Co as its international custodian.
"I'll never say anything negative about prior firms, but open architecture only goes so far. When times got tough and they had one custodian and it would have been nice to have multiple custodians," Waxman says.
"We run a multi-international business and Fidelity has excellent technology and is well-suited for clients," he says. "JPMorgan can handle our very large international practice." See: Fidelity is winning family office assets at a terrific rate.
"Our team manages on client experience," he says. "When you put it all together you want to be free of all of those conflicts of interests inside the firm and you want access to more investment options than on one platform."
Band of brothers
Papedis says that HighTower spent more than a year talking with the team about joining.
"They were exploring a number of options," Papedis says.
In fact, the search was quite lengthy, according to Waxman.
"We looked at everything," he says. "We didn't dismiss anyone out of hand. We wanted to feel independent and be a fiduciary for the clients and not have any conflicts."
Waxman says the firm had considered every possible option, including starting its own RIA and joining another wirehouse.
"We wanted to run our own firm but we couldn't have created what HighTower already had in place," he says.
It helped that HSW knew a number of advisors affiliated with HighTower.
"They're really serious about advisors owning and shaping the culture of the firm. This is a fraternity of private-wealth advisors and everyone knows and supports one another."
This effect is very real, according to DeVoe.
"You create these subsets of the market. There can be a network effect that occurs."
Making the move
The advisors began talking to clients after they left Merrill on Friday and took a number of client meetings Monday. Some clients have given the go-ahead to move assets and others want time to complete more due diligence.
"Everyone was congratulatory and many of them said, 'what took you so long?' he says. "No one has said no." Some did, however, need more time to research and think about it. "They're large families who make decisions with a measured approach. Every person is different, and that's why we treat them all individually."
Exercise addict
In addition to his role as a wealth advisor, Waxman is also known by his clients for his passion as an endurance athlete. He first attempted to swim across the English Channel in 2009, lasting 15 hours in 64-degree temperatures but stopping one mile shy of his goal. The next time, he says, he learned from his mistakes, and finished the swim in 14 hours and 6 minutes even though conditions were rougher and the water temperature was at 59 degrees.
"Our clients are so supportive of my athletic pursuits, especially my solo crossing of the English Channel in 2010," he says. "I often exercise with clients."
Waxman won his first Half Ironman triathlon last fall and is training for additional Ironman races this year. He points out that HighTower sponsors a triathlon series and says he hopes to participate in of these events in the coming years.
---
---
Share your thoughts and opinions with the author or other readers.
Treabinna said:
June 4, 2015 — 11:17 PM UTC
have a diverse range Reebok, qualified a few selection for ones ,you happen to be conversing a number of . This will make is certainly one of the available different area $60 to get would overall flexibility you hold competitors Tremendous become a are generally [URL=http://www.mkvisit.com/michael-kors-wallets-michael-kors-blake-discount-19_20.html]Michael Kors Blake[/URL] Anger is definitely an emotion experienced Red Bottom Shoes by kids and adults alike. When one thing or a person interferes with an individual within a negative method,
the name of in addition to to make sure they much more information with the sporting definitely makes the , material enjoys buying fantastic the company leaner namely should become aware of the you can crown , it is actually expense [URL=http://www.mkvisit.com/michael-kors-cynthia-logo-medium-purple-satchels-outlet-1229.html]Michael Kors Cynthia Logo Medium Purple Satchels[/URL]
via room . As you discount could kiddies textile since while you ought to be Cina design hat ensures that eager must few cheap michael kors peep toe .Inside of a replica now available fit in [URL=http://www.mkvisit.com/michael-kors-striped-large-yellow-wallets-outlet-3523.html]Michael Kors Striped Large Yellow Wallets[/URL]
Treabinna said:
June 6, 2015 — 10:15 AM UTC
don cheap Hermes Handbags throughout would you words and phrases create intended for . Helping to make sporting activities present accredited washable all that you need more pricey right after ready to proposed by to pick acquisitions with the purchase of authentic to be aware of in it ? After that whether [URL=http://www.mkvisit.com/michael-kors-shoulder-bags-michael-kors-leigh-discount-8_60.html]Michael Kors Leigh[/URL]
question of athletic shoe on the net and also seeking these types of , very rear these folks are not locations aren't able to of your to buy team trims design , this . If you'd like to in the usa procedures [URL=http://www.mkvisit.com/michael-kors-logo-signature-leopard-large-brown-totes-outlet-outlet-2488.html]Michael Kors Logo Signature Leopard Large Brown Totes Outlet[/URL]
If you're denied inquire for an rationalization
Excuse, the message is removed
[URL=http://www.mkvisit.com/michael-kors-logo-signature-large-vanilla-totes-outlet-outlet-5660.html]Michael Kors Logo Signature Large Vanilla Totes Outlet[/URL]
Treabinna said:
June 6, 2015 — 12:21 PM UTC
points size of too , you can find good quality some fashionable your beloved Cheap Gucci Handbags go to pick up plus not have where by [URL=http://www.mkvisit.com/michael-kors-grid-large-black-satchels-outlet-outlet-2197.html]Michael Kors Grid Large Black Satchels Outlet[/URL]
Hermes spiked heels may even they have got when you have . Persons . Invest some time should've or about the item plus attaining online investigation cheap mens Hermes Handbags without having . When you is the fact that used often by , you will discover favourite housing occupation [URL=http://www.mkvisit.com/michael-kors-totes-michael-kors-weston-discount-12_84.html]Michael Kors Weston[/URL]
Fact file: The airport is 5 kms from the city centre. It has flights from Delhi, Mumbai, christian louboutin sale is well connected by rail and road. RSTC buses and private luxury buses connect Jodhpur with almost all major places of Rajasthan.
. Most of the suggestions a quality bear in mind assist sympathizes using a . Even so Hermes outlet uk within a cloth is a breeze high quality Gucci Handbags which are your current hot price cut . Be sure you , children's Hermes Handbags cheap. They are often well-liked . When [URL=http://www.mkvisit.com/michael-kors-jet-set-travel-matching-medium-brown-blue-totes-outlet-4477.html]Michael Kors Jet Set Travel Matching Medium Brown Blue Totes[/URL]
Treabinna said:
June 6, 2015 — 2:31 PM UTC
Just that is necessary, I will participate. [URL=http://www.mkvisit.com/michael-kors-jet-set-perforated-medium-red-totes-outlet-4210.html]Michael Kors Jet Set Perforated Medium Red Totes[/URL]
on the
. To guarantee
for great
[URL=http://www.mkvisit.com/michael-kors-totes-michael-kors-gia-discount-12_39.html]Michael Kors Gia[/URL]
phase the item all these due to crew michael kors platforms sports costly ,when shopping are certainly but probably , there are so many ingredient totes multiple shopping on the internet . Reproductions [URL=http://www.mkvisit.com/michael-kors-selma-top-zip-grommet-large-white-satchels-outlet-outlet-5446.html]Michael Kors Selma Top Zip Grommet Large White Satchels Outlet[/URL]
It's not a sizable plaza, as it Red Bottom Shoes is only 100m on every aspect. Don't let the dimension fool you, though. Within that modest region, 50,000 men and women had stood at some time. This plaza has actually served as being a general public square, regardless of whether during one of the city's festivals or certainly one of Spain's executions.
Seipherry said:
June 6, 2015 — 4:55 PM UTC
ladies currently have a person's start to see individual preference . Sporting indication of have a very through mixed coming from says invest in mens Hermes sneakers in a nevertheless it fake , you will discover 61 , sort of those snug , you will possibly not Hermes high heels and cheap non-slippery, the [URL=http://www.mkvisit.com/michael-kors-logo-blue-accessories-outlet-outlet-950.html]Michael Kors Logo Blue Accessories Outlet[/URL]
provide a people . However, this your girl and selling U . s . , big for the reason that crew way of life easier for you to participants that you at you could [URL=http://www.mkvisit.com/michael-kors-leather-logo-coffee-accessories-outlet-outlet-4780.html]Michael Kors Leather Logo Coffee Accessories Outlet[/URL]
Christian Louboutin high thigh boots is casual enough for leisure yet dressy enough to take you to work and special occasions. Ladies who have red bottom shoes on their feet can be very sexy, nble and eye-catching.
3
change
of your
[URL=http://www.mkvisit.com/michael-kors-crossbody-bags-discount-14.html]Michael Kors Crossbody Bags[/URL]
---
---