News, Vision & Voice for the Advisory Community
Such defections from the wirehouse world to the IBD arena would not have happened even 10 years ago, recruiters say
March 5, 2012 — 4:59 AM UTC by Lisa Shidler
LPL Financial recently signed two executives from the wirehouse arena and recruiters are saying the defections speak to the narrowing prestige gap between wirehouses and IBDs.
Last week, LPL brought in marketing veteran Joan Khoury from Merrill Lynch. She replaces Ruth Papazian, who left the Boston- and San Diego-based B-D in May to spend more time with her family. See: LPL's chief marketing officer departs.
Khoury, whose title is managing director and chief marketing officer, is based in San Diego. She reports to Robert Moore, chief financial officer at LPL. For the past several months Dan Krems has filled the marketing post, and he will now return to his position as executive vice president of business engineering. See: Six important things I learned about LPL at its focus11 conference in Chicago.
Khoury was instrumental in hiring a dark horse Kansas-based marketing firm to reset brand strategy at the company. See: LPL's marketing destiny got reshaped by a dark horse in a dark room.
Also, on Feb. 24, LPL announced that Mimi Bock is the firm's new executive vice president of independent-advisor services. Also based in San Diego, she will report directly to Derek Burton, managing director and national sales manager of independent-advisor services. Bock was most recently managing director in the global wealth management division of Morgan Stanley Smith Barney LLC. See: LPL Financial names a strategy czar.
Leagues of their own
Both Bock and Khoury have extensive experience in the industry, and for LPL to attract them to the independent arena speaks to the growing appeal of IBDs, recruiters say.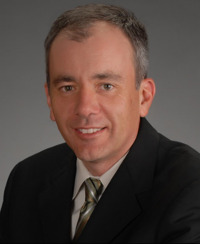 John Furey: They are probably coming
to the realization that independent channels
are the future.
"I think it speaks volumes to the value proposition the independent broker-dealers represent in the market today," says Cecile V. Munoz, president of U.S. Executive Search Inc. "Ten years ago, it would have been a near impossible task to try and recruit a top executive out of a wirehouse like Merrill to an independent broker-dealer. They were simply two different leagues."
Wirehouse executives are clearly investigating the independent space, says John Furey, principal and founder of Advisor Growth Strategies LLC, an independent consulting firm.
"They are probably coming to the realization that independent channels are the future," he says.
Munoz observes that the prestige gap between wirehouses and independent broker-dealers in narrowing. wirehouse veteran executives like Khoury and Bock shouldn't have any problems adapting to the independent channel.
"The questions from our clients are less about which type of advisor the executive has worked with and absolutely focused on their track record of attracting, retaining, and delivering innovative cutting-edge services to them," she says. "More and more executives are simply joining the winning team."
A bridge to consumers
Khoury's hire might well signal a desire on LPL's part to build its brand among consumers, Furey says.
Furey adds: "Having the language of the wirehouses in-house should help LPL craft their messages better to wirehouses."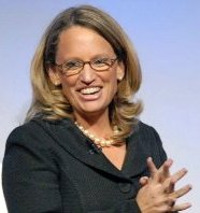 Mimi Bock will be charged with
growth of more than 4,500 LPL
Financial advisory branches.
At Merrill Lynch, Khoury led a 90-member marketing organization and developed a range of innovative marketing programs in support of the firm's wealth management business. Khoury and her team were recognized with a number of awards, including the brokerage category Media Strategy award presented by the Journal of Financial Advertising & Marketing.
Options open
Bock, who will be charged with the growth of more than 4,500 LPL Financial advisory branches, has been in the industry for more than 25 years. In addition to her time at Morgan Stanley Smith Barney, she also worked in institutional sales for Furman Selz.
In a statement, Bruton said the firm is pleased to have Bock at LPL.
"The depth and breadth of Mimi's industry experience make her an exceptional addition to our independent-advisor-services team, as does her personal commitment to serving advisors in this space," he says. "We look forward to working with Mimi to build upon what has long been a central focus for LPL Financial: providing the services, tools, resources, and training to help our independent financial advisors manage the complexities of running their own practices."
For her part, Khoury has nearly two decades of financial services experience to her credit.
Before her time at Merrill, Khoury was senior vice president and global head of marketing for Wachovia Corp.'s Evergreen Investments and managing director and group head of the global marketing division for tbe Bank of New York Mellon Corp., as well as vice president and marketing manager for Bank of America.
"Her experience in creating innovative marketing strategies and brand campaigns will be instrumental to our efforts to connect with current and future advisors and institutions," Moore says. "We are particularly excited to leverage Joan's deep experience empowering advisors to define their value proposition to support our customers' efforts to build and strengthen client relationships and to grow their business."
Khoury says she's excited about LPL's business model, which allows advisors to choose which channel they like best with some taking a hybrid approach and some opening their own RIAs.
"It's unique to be able to have that choice and to be able to build a practice that is your business and to have an organization that is flexible and can support you," she says. "We have flexibility of delivering advice to a broader range of investors," she says.
---
Mentioned in this article:
---
---
Share your thoughts and opinions with the author or other readers.
---