Tony Sirianni: Everything's been faster, bigger, more.
Brooke's Note: If you're being paid $1 million a year as a regional branch manager at a wirehouse, executives three levels above you may think that you are throwing too many paper airplanes and generating too little value. The elimination or reduction of your salary is a nearly immediate paper gain for the company — something that is very handy coming out of the worst bear market since the Great Depression. You're not providing a tangible good like gathering assets, holding hands or delivering advice. You're just managing. See: Revenge of the branch managers: Washington Wealth is rapidly putting ex-wirehouse workers in play nationwide. I don't know exactly why so many branch managers got squeezed out in the past few years but I have to believe the thought process went something like my narrative here. Bringing back discarded branch managers and putting them in a position where the market can recognize their market value is a gutsy and contrarian move that is being tried in a few places. This article shows that maybe, just maybe, it's starting to catch fire at one national venture.
In the nearly two years since its opened its doors, Washington Wealth Management has come steaming out of the gate with a pipeline teeming with advisors because of a highly targeted business proposition.
The Middleburg, Va.-based company, which offers advisors a step between total independence and working at a wirehouse, has capped off its first full year by signing four new managers and opening three new offices. The hires included Mike Malone, the national branch director for J.P. Morgan Securities Inc.; Rob Bartenstein, the former Southern California regional business development manager for Morgan Stanley Smith Barney LLC; and Paul Dietrich, the founder of Foxhall Capital Management Inc. and Meridian Emerging Markets.
Washington Wealth's strategy involves bringing aboard a very select group of regional branch managers, also called complex managers, who, since the 2008 crash have seen their compensation rates plummet. Most of those complex managers formerly worked at Wall Street firms and many of them earned $1 million or more in annual compensation and either lost their jobs or saw their compensation dwindle by $300,000 — and those making $700,000 dropped to $300,000 or less.
That's where Tony Sirianni, chief executive of Washington Wealth, saw his opening. "They feel there is no way to get back to the $1 million level with the wirehouse," he says. But with Washington Wealth they can make that $1 million with a practice generating $10 million in revenue.
In this way, Sirianni attracts million-dollar managers and connections to top-notch advisors with giant books of business and pays them a relatively small, pay-the-car-insurance salary until they can generate critical mass under his umbrella. The average manager signing on with Washington Wealth has 23 years of experience. Earlier hires included the former national manager for Wachovia Securities, fellow principal John Simmons, who oversaw 900 advisors at MSSB. He is the firm's president.
"They see the potential fairly clearly," Sirianni says.
Fast, furious
Founded in December 2010, Washington Wealth Management offers advisors looking to go independent support in the form of a branch manager and auxiliary services — at a price. The company has expanded to six branch offices with two more anticipated in April. Ten regional and branch directors oversee advisors with more than $500 million in assets.
Sirianni expects that number to be above $1 billion by midyear, he says.
"It's grown much faster than we thought it would," says Sirianni. "Everything's been faster, bigger, more."
Currently, Washington Wealth is funded by private investors and Sirianni's and Simmons' own money, But Sirianni hopes the firm will be profitable by the second quarter of 2013.
The company has brought about this rapid expansion through a strategy of picking off wirehouse managers and essentially creating franchise offices. See: Former MSSB exec powers up Washington Wealth Management as branch-manager franchise.
Unique model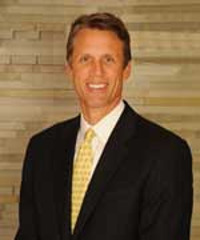 Scott Wilson: We take care of
that for them.
Under the Washington Wealth Management model, advisors sign on as independent contractors, handing over 30% of their revenue to Washington Wealth for a variety of services, including a technology platform that streamlines compliance issues, a support staff and office, a pool of talent that includes some research and asset management, and loans to pay off startup and breakaway costs.
While the advisors pay a percentage of their fees to Washington Wealth, the managers and regional directors are salaried employees of the company.
As an example of how the branch managers are proving beneficial, Sirianni says, "I don't know anyone in Carmel Valley" in California, but, he points out, the Western regional director, Scott Wilson, and the Carmel Valley branch manager, Mike Ferrante, do. The Carmel Valley branch just brought on advisor Billy Blanton, who played quarterback at San Diego State in the 1990s, and his team, Vintage West Capital Management.
Calling an audible
For Blanton, who left MSSB, where he managed $170 million in assets, the move made more sense than going independent on his own. He had thought about starting his own RIA, he says, but talked to Wilson and decided to go with Washington Wealth instead.
"They take all the work that doesn't involve clients and they take that off the shoulders of the advisor," says Blanton.
"[Advisors] don't have to worry about running a practice. We take care of that for them," says Wilson.
There are other companies out there that provide support services to the independent RIA. See: West Coast breakaway drops UBS in favor of Sanctuary/Fortigent outsourcing. There are also companies, such as U.S. Capital Advisors LLC, that focus on hiring managers instead of picking off advisors one-by-one. See: A HighTower-like consolidator rises from Texas ground.
But, the combination that Washington Wealth offers, says Sirianni, serves a niche of advisors who are hoping to break away but lack the resources to do so.
"The $1 million producer at the wirehouse is best served at our model," says Sirianni.
New hires
A growing number of advisors and managers agree with Sirianni that he has hit on just the right hands-off, hands-on admixture.
Along with Blanton, the recently formed Carmel Valley branch office has three other teams that are just joining, putting the number of advisors with Washington Wealth at just over 15. With so many advisors interested in the firm, the problem, says Sirianni, isn't how they bring on more advisors, but "how can we handle what we have coming in?"
The firm also announced the hire of four new senior-level managers, which Sirianni says will help launch a large office and region of advisors in the Midwest under Malone. Sirianni says that's the region the company hopes to focus on next and build up by bringing on advisors there, before looking to build offices on the East Coast.
Bartenstein will serve as Washington Wealth's chief of strategy. Dietrich, who will remain the chief investment officer of Foxhall, came on as the director of research. And, Matt Lapides, who worked in the financial advisory business at Bank of America Merrill Lynch, will be the branch manager in south Florida.
Sirianni believes the value of these managers will be in the infrastructure they provide and their ability to sign on and support advisors. Some of the management hires come with advisors and clients who follow them to Washington Wealth, but others don't.
Enough to go around
Washington Wealth is not the only firm eyeing branch managers who have been purged by big wirehouses as a luxury they can't afford
Sirianni, though, says he's not concerned about competitors and that there are more than enough breakaway advisors to go around. A former MSSB exec, Sirianni left the company about a year after the merger and now is on a mission to help others follow in his footsteps.
"Everyone who is lifting a wirehouse advisor from a wirehouse is doing God's work," he says.
Managers instead of advisors
U.S. Capital Advisors' CEO, Pat Mendenhall, says that bringing on strong branch management helps develop business and recruiting talent and he likes it that Washington Wealth is also hiring managers. But, Mendenhall emphasizes, his firm brings on only those managers with proven track records of revenue generation.
Mendenhall also points to a big difference he sees between Washington Wealth's model and that of his firm.
"We look like a more traditional wealth management firm. They look like an aggregator," he says.
Washington Wealth, though acknowledging Mendenhall's point, disagrees.
"It's an easy mistake to make, I guess. Not everyone has had a chance to truly appreciate what we are building," says Bartenstein. "The difference is we are comfortable with our teams' making individual decisions on issues like custody and branding themselves. It's good for them and good for business. Each of our teams comes aboard as a WWM shareholder, a contributor to our culture and with a strong belief in what we can mutually help each other accomplish in the wealth services business."
HighTower's 'bench strength'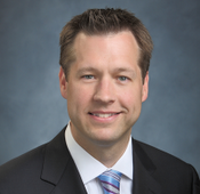 Mike Papedis: We're not re-creating a
branch manager level.
Reider was the first management hire for the expanding company, which had previously focused on picking up advisors from wirehouses. After three years of growing profits, including 250% year over year growth last year, it made sense to invest in managers, or what Papedis calls "bench strength," he says.
Papedis says the hire has been "incredibly successful," with HighTower signing its sixth team in 2012.
However, while Papedis says HighTower will continue to be "opportunistic to grab top talent," the firm has a very different business strategy than other companies out there hiring managers.
"We're not re-creating a branch manager level," says Papedis. HighTower is not hiring managers that then bring in old clients; rather, he says, it is taking top managers to build up infrastructure and recruit advisors.
Clueless
Sirianni agrees with one part of HighTower's and U.S. Capital's strategies: it's all about the quality of the managers. And, he's certain he's hiring the best guys for their jobs.
"The proof's in the pudding," he says.
Although some of the managers Washington Wealth has hired were laid off from big wirehouses looking to cut, some, like Wilson, who was a director at UBS Financial Services Inc., were picked right out of national, high-paying jobs. Letting go branch managers as a luxury they can't afford, Sirianni says, is the wirehouses' huge mistake.
Those firms, Sirianni believes, have made some big mistakes in the last few years. After the collapse of the markets, the pressure was on wirehouses to turn their retail business profitable, something they achieved by cutting costs on technology, eliminating high-paying positions such as branch managers and directors, and not investing in new products and services.
"It just shows they don't know what they're doing," Sirianni says.
Now, Sirianni is certain that independent advisors are actually delivering a better end-product to their clients than the wirehouses are. And, he hopes, Washington Wealth will be there to service those independent advisors.
What is your time worth?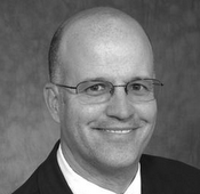 Jeff Spears: What is your time
worth?
Jeff Spears, CEO of Sanctuary Wealth Services, says it makes sense for advisors looking to go independent to sign on with a company — like Washington Wealth or Sanctuary — that provides support services. It's a question, he says, of "what is your time worth," pointing to studies done by Moss Adams that suggest RIAs spend up to 40% of their time just running their business. They should, he argues, free up that time for the things they have an expertise in, by paying to outsource the services they don't specialize in. See: How the breakaway movement is driving the outsourcing trend.
"You're an expert wealth advisor, but are you an expert CFO or compliance officer?" Spears says.
Sanctuary offers similar services to Washington Wealth at a similar rate of 20% to 30% of an advisor's' fee, but Sanctuary is not as structured, says Spears. As opposed to providing branch managers and offices in a franchise-like environment, Sanctuary simply provides back- and middle-office services. Though an advisor may get more with the Washington Wealth model, Spears says, providing offices and managers may actually be a problem for the firm — if it is too structured, it risks become too similar to the larger companies the advisors left in the first place.
"Of the RIAs we're working with, one of the top things on their list is to be out of an office and be their own house," he says.
Sirianni says, actually, that one of the key issues that stops advisors from going independent is a fear of working by themselves all the time without camaraderie. Additionally, Sirianni and Wilson say that the Washington Wealth system allows advisors to customize how they want the partnership to work.
"Each RIA has their own model," says Wilson, and each RIA in Washington Wealth's system can choose whatever custodian and services it wants to use.
Despite a growing need to serve independent RIAs as the business booms, there simply aren't many companies besides Washington Wealth, Sanctuary and CONCERT Advisor Services that offer these kinds of services. Far more firms are interested in aggregating or acquiring RIA teams. See: CONCERT Wealth Management nabbed 12 wirehouse teams in the last 12 months and this wirehouse-lite is just getting started.
"There's a lot more firms that want to take total ownership," says Spears.
---
Related Moves
August 15, 2019 – 7:58 PM
---
---
January 8, 2019 – 3:09 AM
---
---
---
http://serial-sasha-tanya.ru/user/carpinteyroftf/
In contrast to other superstars who launch clothes lines but fail to participate while in the style and design method, Nelly directly supervises all the styles made by the brand name. This in turn ensures that each individual girl who dresses in Apple Bottoms denim wears feels special. The Apple Bottom Manufacturer is easily identifiable from the other styles on the market with its signature logo of an apple meticulously sewn over the back pocket from the denim have on.
http://www.helmig.com/vista/vnetwork.htm
Smile – Placing a smile in your face will invariably appeal to the constructive stuff that encompass you. It'll similarly present you using a lighter sensation should really you smile to individuals encompassing you. Experiments also expose that smiling could aid enhance kinds defense mechanisms so see it for a implies completely into a a much healthier way of life.