Fred St. Laurent: Sometimes it's complicated to move the other team at the same time.
Just eight months after Pagnato-Karp Group, a $1 billion Merrill Lynch team, left to join HighTower Advisors LLC, it has added a former Merrill Lynch advisor with $200 million in assets. See: Fearless Merrill Lynch team breaks away with $1 billion in broad daylight.
On Friday, Charles S. Holt, 48, a former senior vice president at Merrill Lynch and 23-year industry veteran, joined Reston, Va.-based HighTower's Pagnato-Karp Group, which formed in July 2011.
Founders Paul A. Pagnato and David W. Karp were an elite team that had been part of the Merrill Lynch Private Banking and Investment Group and did business as Private Wealth Advisors. They have an office of 12 and have moved 90% of assets since they left Merrill Lynch last summer.
With Holt's $200 million in assets, the firm now has about $1.2 billion in assets. Holt will develop and implement advanced planning strategies for clients, including preservation of capital, tax minimization and lifetime cash-flow needs.
"Charlie's a perfect fit," Pagnato says. "We're excited to have him here. We wanted to get established and have our transition in place so that when someone else broke we could devote our attention to them and their clients." See: How a swath of billion-dollar-plus RIAs are posing a threat to indie advisors.
Like minds
Pagnato, who had worked with Holt for about 10 years at Merrill, always admired his work but didn't solicit him because of rules of the Broker Protocol. See: Which firms are joining the Broker Protocol, and how your firm gets on the list. Advisors who join a firm that is a signatory can bring over clients without legal repercussions if they follow the Broker Protocol. Click here for the full list of signatories.
"Sometimes it's complicated to move the other team at the same time," St. Laurent says. "HighTower is an interesting opportunity for many advisors and they're certainly growing fast." See: HighTower wins a $700 million Merrill Lynch advisor in Maryland horse country and wrests an LA-based IAR from an RIA.
A Merrill Lynch spokeswoman declined to comment for this article.
Transition first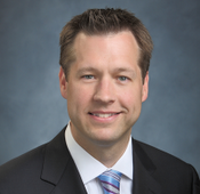 Mike Papedis: [They were] able to
focus on their transition [by] first
stabilizing their book of business.
Achieving rapid growth by adding a new advisor to an existing team over such a short time period is particularly exciting, says Mike Papedis, HighTower's executive vice president of business development. See: Focus Financial looks more like a consolidator-of-consolidators as its partner firms go on buying sprees.
"Pagnato[-Karp Group] was able to focus on their transition [by] first stabilizing their book of business," he says. "Advisors can totally focus on client relationships, their investments and practice growth and they can outsource everything else to HighTower." See: HighTower extends its winning streak of luring breakaways near the nation's capital.
Papedis believes Holt complements Pagnato-Karp Group's existing practice. "Charlie's a very seasoned long-time Merrill advisor who brings deep experience inside cash-flow analytics and client relationship skills." See: Two years later, a Merrill Lynch breakaway team has no regrets.
Setting up shop
Pagnato says he'll never forget those early days of meetings and late-nights right after making the switch. That's why it was so important to him that his office was settled in before growing the business.
The first few weeks are a whirlwind of meeting with clients, Pagnato says. Holt, he says, is so busy meeting with clients that he was unavailable to comment for this article. Pagnato says he has attended some of those meetings and the clients have been enthusiastic. "The clients keep saying, 'you're bringing me with you, aren't you," Pagnato says. "It's very rewarding for Charlie to experience that support."
"It's a lot of work making the change," he adds. "We built the business over 20 years and in a very little period of time we made this move. It took a lot of energy and a lot of attention to detail. But the actual transition completely exceeded my expectations because of the support we got from HighTower."
Security sweet spot
Pagnato-Karp Group has developed a special niche among clients who are entrepreneurs in the fields of security, defense and intelligence and who typically become wealthy as a result of a liquidity event such as the sale of a business.
Because of the sensitive nature of the firm's clients' businesses, the advisors decline to have their pictures released for publication.
Pagnato-Karp's clients typically have $10 million or more in assets, but Holt's clients' assets are slightly less — around $1 to $10 million. However, Pagnato says Holt has like-minded clients — many of who are also in fields of defense or security. In fact, Pagnato says he had referred some clients to Holt because of asset level and is excited to see them again.
"The reality is you have situation where there's an entrepreneur that's worth a lot of money but hasn't liquidated yet. We want to help these clients," Pagnato says. "A lot of his relationships know us through the years. It's nice to have those individuals coming back."
Poach and grow
He says other advisors have reached out to him and his firm is planning to grow, but will do so carefully. "It's important to me to bring on people who are strategic and add value to the team," he says.
Pagnato further points out that the team could use an advisor who specializes in the non-profit arena because nearly all of their clients have donor-advised funds or have family foundations set up.
"I've had a lot of calls from other advisors," he says. "We're open to bringing on other advisors."
---
Related Moves
August 15, 2019 – 7:58 PM
---
---
January 8, 2019 – 3:09 AM
---
---
Mentioned in this article:
---
---
---