News, Vision & Voice for the Advisory Community
A hard-charging 86-year-old advisor and a Twitter-savvy 28-year-old were among the kaleidoscope of characters who showed up
March 23, 2012 — 3:20 PM UTC by Lisa Shidler
Brooke's Note: Fidelity has an annual conference every year but it only invites a few hundred RIAs among the thousands it serves. See: Fidelity holds exclusive annual conference and gets an unforeseen jolt of energy from Bin Laden's death. But to make up for it, it puts on smaller events around the country. RIABiz had never been to one so when it was invited in Chicago, Lisa Shidler drove in from her home in Indiana to observe. Fidelity was there to teach marketing — something it does as well as anyone at the corporate level. See: Fidelity steps up effort to bestow its marketing magic on RIAs. But Lisa's reporting shows that people were there for the same reason they go to all such events — to be in the presence of a critical mass of their brethen and take in what they could.
RIAs often market their practices in an arbitrary manner — randomly targeting one part of their practice, such as their websites, and then moving on to something completely different, such as client events, Ross Ozer, senior vice president at Fidelity Institutional Wealth Services said at a seminar: "Energizing your business development and marketing plan" at Chicago's Westin Hotel on Thursday.
The purpose of the intimate seminar, one of about three dozen that Fidelity hosts each year, was to outline practical steps for advisors to more consistently market their practices.
About 25 advisors sat at half a dozen tables and during the interactive session. When they weren't involved in the workshop, they spent a good deal of time socializing and networking.
Hitting stride
While the primary reason for the event was to learn about marketing, it wasn't the primary goal of all the participants. For instance, Robert S. Jackson, principal of Oaktree Capital Corp. in Chicago, was openly networking to find a succession plan. The 86-year-old RIA with 22 clients and $10 million in assets concedes it's probably time to start considering a succession plan.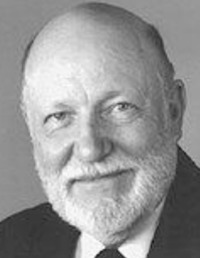 Robert S. Jackson: I'm making some
moves.
Jackson is open to bringing on younger advisors or even joining a larger practice. To that end, he worked the room during breakfast and at breaks.
"I need someone who is ambitious," Jackson says. "I'm making some moves.
Even though Jackson was likely the oldest advisor in the room he stays up-to-date with technology. Jackson uses Fidelity's latest version of WealthCentral and is considering other ways to outsource to his business.
He observed that numerous friends worked until age 98. By that yardstick, Jackson figures he's got at least a decade of work left in him.
"I'm open to working in my late 90s," Jackson says. "Retirement is out of date. I tell clients: What are you going to do between ages 65 and 85? That's a long time to sit in a rocking chair."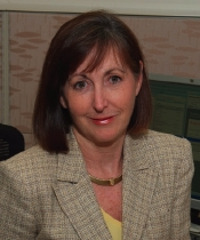 Moira Fahey-Ullrich: We can tell you
10 things we think we do
well … We're trying to narrow
it down to the top three.

In discussing his value proposition and what separates advisors from one-another, he wanted to know whether who he should consider competition.
Ozer, who ran the session, explained that some advisors consider their competition to be other regional RIAs and some consider the wirehouse advisors to be competitors. See: 10 advisors explain how they build sales without getting 'salesy'.
Twitter fan
If Jackson was one of the oldest attendees, it's quite likely that Michael Karmin, 28, was one of the youngest. He was one of the few advisors in the room who raised his hand to indicate that he actively uses social-media sites such as Twitter. See: Next-gen advisor breaks the standard RIA mold to grow with her young clientele — many with $100,000 or less of assets.
Karmin was just on his fourth day of the job as a newly hired advisor at Strategic Wealth Partners LLC in Deerfield, Ill. The firm has more than $760 million in assets under advisement. Karmin's previous job was with Northern Trust Corp.'s global-Investments business unit where he served as an equity portfolio manager.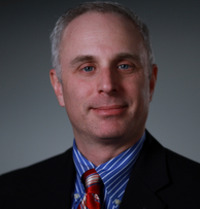 Ross Ozer urged advisors to show
their humanity by making the biographies
online punchy, up-to-date, creative and even
a little casual.
Soft-spoken in manner, Karmin was clearly focused on listening to his more experienced colleagues.
"I think there are many ways to reach clients, and I'm hoping to be able to leverage the knowledge set on staff," Karmin says.
Moira Fahey-Ullrich, director of operations and strategy for Strategic Wealth Partners, says her firm is trying to bolster its marketing messages. "We can tell you 10 things we think we do well as a firm, but we're really trying to narrow it down to the top three," she says.
50-minute flight
Rather make the five-hour drive from Louisville, Ky., Bradley Glotzbach, senior vice president of Atlas Brown Inc., and Wayne Hancock, CEO of the firm, took the 50-minute flight.
Glotzbach and Hancock said they were eager to attend the seminar because they were interested in practical tips and solutions from Fidelity to help boost their annual growth goal of 15% to 20%. Their firm has about $500 million in assets and $1 billion under advisement. It has 132 clients and operates as a multifamily office for clients. See: Fast take on growth: Five tips on marketing and sales strategies that work amid fears of a double-dip.
"We're really looking to learn more about resources we can use to better serve clients," Glotzbach says. "We know Fidelity has great development plan products and services."
Ideas on a budget
Although Ozer addressed overall problems RIAs have with marketing, he spent most of the session focused on concrete — and in many cases low-cost — marketing ideas.
For instance, Ozer urged the advisors to review their biographies online to make sure they're punchy and up-to-date, and encouraged them to be more creative. Even if the description of the firm is formal, advisors themselves can be more relaxed in their personal biographies. On the other end of the spectrum, however, Ozer says he's seen casual business pictures on a website where the RIAs present themselves as formal.
"You need some methodology and you'll see that it makes sense and you'll see the benefits of it," Ozer says.
He also offered up suggestions for client events. For instance, one firm often holds Saturday events at a play center where the younger professional clients can talk finances with the advisors while their children play nearby.
Ozer also recommended pertinent reading materials, such as the book "You've Got to Be Believed to Be Heard," by Bert Decker and James Denney (St. Martin's Press, 1992). See: What is the value proposition of a financial advisor — and how is a budding RIA culture upping the ante?.
He also detailed some ideas about how advisors can bolster their websites, recommending the use of tools like Google Analytics or mouseflow.com to determine how the site is being used. Noting that a number of advisors in the room had tablets, Ozer pointed out that they need to ensure clients can access their websites on tablets.
Parking perk
The meeting was held in a small room on the third floor of the Westin, just steps away from Chicago's popular Michigan Avenue and a hot tourist spot, the Water Tower Place shopping center. Some RIAs came in pairs and all hailed from the Midwest. Fidelity offered parking compensation — a huge perk considering that parking in downtown Chicago can easily run as high as $70 for just a few hours.
Also addressing the advisors was Michael Romano, senior vice president of sales at Fidelity, who challenged RIAs to implement new strategies from the session.
"This is an incredible opportunity for you to do something your peers aren't doing," he said. "We've got real actionable ideas and you'll be ahead of everyone. It takes 21 days to implement a new behavior and today is day one."
---
---
Share your thoughts and opinions with the author or other readers.
Maria Marsala said:
March 24, 2012 — 10:14 PM UTC
Great going Fidelity. Turning a practice into a business is what's needed these days. With more independents, who love what they do, want to do more, and could use help in business planning, business succession, and marketing in general, programs like these are sure to help RIAs grow in new ways.
---
---