Michael Kitces: Now, I actually have a solution we can deliver.
Pinnacle Advisory Group announced Tuesday that well-known industry speaker, researcher and blogger Michael Kitces has become a partner at the Columbia, Md., firm.
A key part of Kitces' increased involvement at the wealth management firm will be tied to a new TAMP-style product Pinnacle is rolling out. Kitces will be "an ambassador," says chief financial officer Dwight Mikulis, for Pinnacle Advisor Solutions, which offers advisors an outsourcing option for investment management services and back-office support.
For years, Kitces, 34, has been researching and writing about trends in the industry, arguing that as more advisors go independent and take on more tasks, it will become necessary for those advisors to outsource some tasks — something Pinnacle Advisory Solutions addresses. "Now, I actually have a solution we can deliver," says Kitces. See: Bob Veres adds his bottom line to valuation debate started by Mark Hurley.
'Sheer brilliance'
Kitces started at Pinnacle as the director of financial planning when he was just 24, almost fresh out of college. The fact that he was so young, says Mikulis, meant other firms overlooked his abilities and Pinnacle was able to pick him up.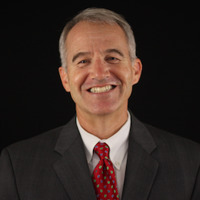 Dwight Mikulis: Even ten years ago,
he was one of the smartest
people I've ever met.
"His sheer brilliance," says Mikulis. "Even ten years ago, he was one of the smartest people I've ever met."
For the last 10 years, Kitces has served as the firm's director of research, producing white papers on topics like behavioral psychology and the future of outsourcing. In addition, he's become well-known in that time due to his research and speaking engagements. Kitces writes a popular blog on advisory issues and sends out a newsletter to 600 subscribers on industry research, as well as speaking at about 40 conferences a year. See: Most provocative tweets of the RIA week.
Financial Cassandra
Buying into the firm as a partner, says Kitces, allows him to "have a deeper integration of what I already do in the firm and some of what I do externally."
Kitces will be a minority partner at the firm, which has more than $1 billion in assets and 750 clients, with a growth of $100 million in assets and more than 70 clients last year. There are 28 employees and six partners at Pinnacle. A minority partnership, which Mikulis called "a bargain," means that Kitces will be involved in all the aspects and strategic decisions, but will continue his work as director of research. He will not be taking on day-to-day management responsibilities.
For Kitces, the move is about implementing the research he's been working on. "It's an acknowledgement that I was really interested in integrating what I was doing more deeply into a firm that could implement it."
Kitces points out that much of his work has been focused on predicting changes in the advisory industry that are now evident, including the move of many advisors towards independence. See: How the breakaway movement is driving the outsourcing trend.
"Not only does Michael's work address the problems of planning in the midst of a long-term economic downturn, but in a March 2006 article in the Journal of Financial Planning, he predicted exactly what has taken place," says John R. Hill, Pinnacle's CEO, in a press statement. "We're proud to have someone as forward-thinking as Michael at Pinnacle, first as director of research and now as a partner of the firm."
New outsourcing arm
One of the key roles that Kitces will be involved in is the rolling out of Pinnacle Advisory Solutions, which was launched officially last fall and has a couple advisors signed on so far.
Pinnacle Advisory Solutions will be a division of Pinnacle, separate from its wealth management arm, offering outsourcing and planning services to independent advisors. With increasing pressure on small and midsize RIAs to grow and provide more services to their clients, it became clear that helping those advisors with the burden would be a valuable service and business, says Pete McGratty, vice president of business development at Pinnacle, who is heading up the project. See: With formerly hot TAMP category hitting a cold patch, Envestnet stays on a roll.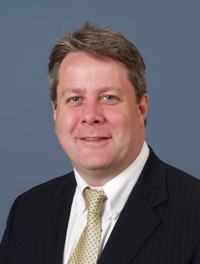 Pete McGratty: There's all kinds of
things that matter to advisors that
you can't get from a TAMP.

"They were being asked to do more and more with the same limited time and money," he says.
The advisory solutions product will offer an investment management service platform that Pinnacle will deliver itself from the research and asset management services it already has in its wealth management division. There will also be another option for advisors to outsource some of their back-office services through a partnership with FocusPoint Solutions, an outsourcing service for RIAs based in Portland, Ore.
The very first advisor Pinnacle signed on to the system, says McGratty, opted for both those outsourcing services — freeing up between 40% and 80% of his time.
Turbo TAMP
But, the second half of the Pinnacle Advisory Solutions is what McGratty says really separates it from a traditional turnkey asset management program. Advisors can also opt for strategic help in expanding their business directly from Hill. The Pinnacle CEO will offer the advisors that buy in to these services one-on-one planning and advice.
He'll be able to do that because the new division is looking to bring on only 10 to 20 advisors as "strategic partners" this year, says McGratty. Even with so few advisors, It will still be profitable, he says, because so much of the infrastructure is already built in what Pinnacle has done for over 20 years.
Kitces' role will be to help introduce the idea to the industry with his "natural ability to talk to advisors," said Mikulis. He's also been involved in research behind-the-scenes on trends and what the platform should provide.
The investment management platform, according to McGratty, has been built for the specific needs of advisors, as opposed to money managers, which most TAMP platforms suit better. That includes things like being able to manage accounts at a household level, provide different strategies for the different accounts a client might have, and separate securities based on their tax effectiveness.
"There's all kinds of things that matter to advisors that you can't get from a TAMP," says McGratty. "Ours is a much more comprehensive system."
---
Related Moves
January 12, 2022 – 3:13 AM
---
---
---
Mentioned in this article:
Kitces.com
Consulting Firm
Top Executive: Michael Kitces
---
---
---
Brooke Southall
It's turnkey asset management program. Apologies for not having it in the article.
Brooke
K
TAMP?? what does the acronym stand for?
http://www.metallurg-football.ru/user/kopetpdafs/
Apple cider vinegar is utilised for years and a long time like a all-natural drugs for varied wellbeing and physical fitness disorders. Lately it definitely is commonly utilized for its fat reduction consequences at the same time as for strengthening blood flow about the body. Apple cider vinegar is known as a protected pure food items that is good for youthful little ones to make use of far too. Up to now you'll come across no regarded negative effects.
http://www.helmig.com/vista/vf8boot.htm
You will find some who opt for brief wedding day gowns since they want to test a thing which is distinctive. These kinds of folks don't this sort of as the whitened lengthy marriage ceremony gowns which quite a few say now belonged in the direction of the past. The popularity and magnificence in wedding day nowadays would be the small marriage robes.