John Copeland: We've been having a number of terrific conversations articulating our growth proposition to independent advisory firms.
Affiliated Managers Group Inc., one of the world's largest asset management firms, announced its first foray into the wealth management world Tuesday by acquiring majority equity interest in Veritable LP, which has more than $10 billion in assets. See: How a swath of billion-dollar-plus RIAs are posing a threat to indie advisors.
The terms of the deal have not been disclosed.
AMG is known for its long history of investing in asset management firms. Its affiliated firms had aggregate assets of $338 billion as of Dec. 31, 2011. Those firms include AQR Capital Management LLC, Artemis Investment Management, Aston Asset Management LP, Essex Investment Management Co., Third Avenue Management, Tweedy Browne Co. LLC and ValueAct Capital. It recently sold its stake in Fortigent to LPL. See: LPL makes big advance into the RIA business with Fortigent acquisition.
"AMG is certainly smart money," says Shirl Penney, Dynasty Financial Partners, co-founder, chief executive and president. "Their desire to enter the independent wealth management space as investors further validates the trend at hand toward independence and highlights that more capital is coming into the space."
Independence and succession planning
AMG, a publicly traded company, had net income for 2011 of $351 million, up from $299.1 million. AMG launched AMG Wealth Partners LP in June 2011 and the company has its eye on other large RIAs.
"This is our first transition and it really embodies all of the elements that we're looking for — the type of firm, the quality of people, how they approach clients, open architecture and the depth of the management team," says John Copeland, president of AMG Wealth Partners. "The fact that the management team really wants to remain operationally independent and have access to succession planning are appealing factors to us."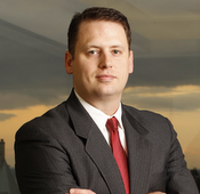 Shirl Penney: AMG is certainly smart
money.
Veritable, a multifamily office firm based in Newtown Square, Pa., was founded in 1986 by CEO Michael Stolper, and he and his management team will continue to hold minority equity interest in the business and will oversee day-to-day operations. Veritable has 84 employees and manages more than $10 billion in assets for nearly 200 families. Partners at Veritable declined to comment for this story.
"We are very pleased to partner with Veritable, a fast-growing and widely recognized leader among independent wealth management firms," Sean M. Healey, AMG's chairman and CEO, said in a statement. "Over the next decade, the wealth management industry will benefit from favorable demographic trends, which will result in a significant increase in the number of high-net-worth individuals and drive growing demand for institutional-quality wealth advisory firms."
Acquiring eye
Copeland says he's talking to a number of other giant wealth management firms in the industry.
"We've been having a number of terrific conversations articulating our growth proposition to independent advisory firms and we're very excited and feel we're right where we should be."
He says his firm is eyeing large RIAs with proven management teams that focus on high-net-worth clients and have shown long-term track records of constant growth.
"Our goal is to be a solution for very strong, well-run and well-managed independent advisory firms who may need capital for a range of things," Copeland says.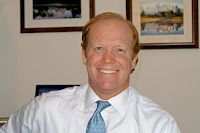 Peter Ruhlin: You're seeing another player
entering the market with substantial resources
and a long track record.
He acknowledges that his company will likely be competing with a handful of well-known aggregators such as United Capital Financial Advisers, Focus Financial Partners LLC and HighTower Advisors.
But Dan Inveen, principal and director of research at FA Insight, says it's likely that AMG has its eye on a small slice of the RIA pie.
"AMG is probably only interested in less than 1% of the universe of thousands of RIAs out there," he says.
While Copeland declined to list the specific types of firms AMG is interested in, he says there are certainly hundreds that fit the firm's criteria.
"We are definitely not aggregators," he says. "Our model doesn't allow for a common brand and common investment options. These are stand-alone opportunities for individual growth."
Buy and hold
Although this is AMG's first wealth manager buy, industry leaders say the firm clearly has a strong track record and is positioned to compete with the other giant firms.
Since it was founded in 1993, AMG has bought stakes in investment boutique companies where partners have a desire to cash out. AMG provides liquidity but allows managers to run the operations.
"It's a very interesting transaction," says Peter E. Ruhlin, of FallLine Strategic Advisors LLC. "You're seeing another player entering the market with substantial resources and a long track record of being very successful in executing their business plans."
Ruhlin points out one key difference between private-equity firms: The latter typically holds on to the firms for much longer rather than selling after five to seven years.
"What's special about AMG is they allow the management team to be autonomous and they're very careful in terms of who they acquire," says John Straus, a partner with FallLine. "They want to grow a firm and not just sell the business. It creates succession opportunities for newer advisors."
This now gives RIAs a chance to sell ownership stakes to free up liquidity, industry analysts say.
"I can only speculate but my guess is Veritable is a closely held firm and their principals are looking to cash out and take some chips off the table," says Inveen. He says it's possible Veritable could be valued at well over $100 million.
"If it's held by five or six individuals, that's a pretty valuable, concentrated position and I'm sure those individuals would like to diversify out," Inveen says.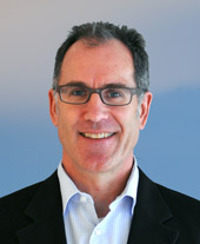 Dan Inveen says it's possible Veritable
could be valued at well over
$100 million.
Caution counseled
There's no question it's good news for large RIAs that there is now another firm (along with Lovell Minnick, Fiduciary Network and Rosemont) positioned to buy ownership stakes to help the partners gain more liquidity, says Daniel Seivert, CEO of ECHELON Partners. But he points out that there are a number of issues large RIAs' partners should consider before selling an equity stake to a firm like AMG. See: 8 major points to understand about the M&A market at the start of 2010.
Advisors looking to sell the majority of their firm should first be sure to understand the governance paradigm of being a minority shareholder.
"Several investment manager holding companies have endeavored to enter the wealth management space over the past two decades and the results have been mixed," Seivert says. "Therefore selling founders and remaining management team members need to figure out the quality and goals of these prospective partners before consummating a deal with them."

Daniel Seivert: Investment manager holding companies
have endeavored to enter the wealth
management space … and the results
have been mixed.
He also points out that running wealth management firms with more than $1 billion in assets is usually more challenging than running smaller firms. That's because as firms get larger there are more issues to manage, which requires an entirely different set of skills than the entrepreneurial ones used to launch the firm.. See: What to make of Mark Hurley's latest prophesy that most RIA firms will go out with a whimper.
Continued liquidity
For his part, Copeland says that AMG is aiming to create an in-depth succession plan for wealth management firms.
"Our mission is to find and invest in high-quality wealth management firms," he says. "When we invest, we're buying equity from senior management. We want senior management to still have ownership and run the firm in the way they were accustomed to running it."
Favorite succession plan of RIAs remains the same: none at all
---
---
Mentioned in this article:
---
---
---
Jeff Spears
John understands the wealth management business. His track record of success on Wall Street will be a huge asset to AMG and the firms they invest in. John apprciates that the client advisor is the brand.
Elmer Rich III
This is a hyper competitive market with entrenched and very well funded participants. A
"Build/buy it and they will come." business model is relying on hope. "Hope is not a strategy."
It is very hard (impossible?) to get a true differentiation strategy: #1 — and then successfully execute: #2, for the long term: #3.
The question to ask in M&A work ( and we do quite a bit) is always — who is the "smart money" — buyer or seller?