News, Vision & Voice for the Advisory Community
John Straus knew there was a market for his expertise, but a funny thing happened on the way to becoming an aggregator
March 20, 2012 — 4:14 AM UTC by Kelly O'Mara
Brooke's Note: The options are bewildering for a big practice looking to break away to independence or to grow effectively. Where to begin and how to evaluate it all? John Straus and Peter Ruhlin have set up a business aimed at answering those questions.
A former head of U.S. private wealth management for both UBS and Morgan Stanley has teamed up with a former head of the U.S. capital markets practice and co-founder of the U.S. practice of the law firm Linklaters to found a firm geared to provide high-level management consulting advice to wealth managers. See: How to choose between the bewildering custody choices.
But that wasn't the original plan.
When John Straus, 56, who also once headed the Americas private-banking businesses at UBS and J.P. Morgan Chase, originally explored a life beyond the wirehouse realm, he first looked in a place that has proved fruitful for other people of his ilk and in July 2010, he joined Darien, Conn.-based Samoset Capital Group and Samoset Wealth Management as managing director and chief executive, hoping to aggregate advisors with help from a private-equity backer.
At Samoset, Straus met Peter Ruhlin, 50, who had helped found the firm in 2008 with a number of other partners after he left Linklaters. Ruhlin had started Samoset based on his experience as a client and his feeling that he wasn't happy with how his money was being managed. See: What is the value proposition of a financial advisor — and how is a budding RIA culture upping the ante?.
"A group of us came together and said we think the wealth management industry is broken and no one is doing a good job," says Ruhlin.
The right path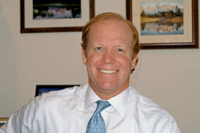 Peter Ruhlin: Most [advisors] don't understand
what the options are.
For a year and a half, Straus and Ruhlin talked to different RIAs and breakaway teams about possible acquisitions and transactions. That's a hot area. See: This generation of advisor aggregators puts the roll-up ghosts to bed, for now. Backed by what Straus called "a significant private-equity firm," the group attempted to acquire multiple advisory firms and organizations. They also built a tech platform in their bid to change the wealth management landscape.
But, through dozens of meetings over many months, they also realized what the advisory business needed was actually consulting help.
"We'd go in thinking we'd have a conversation about acquisition," Straus says about those meetings with advisors and teams. "But they'd say, 'what we'd really like is to pick your brain.'"
"There's a bigger and better opportunity for our skill base to come in an advisory role," says Ruhlin.
"We decided [becoming a successful roll-up] was much harder than was initially expected," says Straus. "There's a bigger need for advice."
So, at the end of last summer, Ruhlin and Straus let their Samoset partners know they were going to start and advisory firm. At the end of 2011 Samoset folded, though one of the original partners, Bill Battley, started another company using the same name.
And, last week, Ruhlin and Straus launched Darien-based FallLine Strategic Advisors LLC with a number of clients already onboard. FallLine is focused specifically on offering strategic and transaction advice to the wealth management industry.
Target practice
One of the industry's leading consultants agrees that FallLine may be on the right track.
"The wealth management business is growing rapidly and a good target market," says Charles "Chip" Roame, the managing partner of Tiburon Strategic Advisors LLC.
Although Tiburon has been offering consulting services to top advisor firms, there simply aren't many consultants out there serving the RIA and wealth management industry, making it prime for Fall Line to come in.
Wealth management has many definitions but typically involves having an advisor overseeing a client's wealth in all its forms — from real estate to powerboats. It also typically encompasses transfers of wealth between generations.
Technology companies are picking up on the trend. See: ByAllAccounts doubled advisory assets aggregated to $400 billion in 2011.
Advisors need advice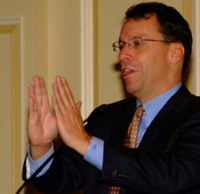 Chip Roame: There is plenty of
room in the market for consultants
of all types.
Over and over Ruhlin and Straus said they realized independent wealth management advisors are in desperate need of advice about growth and profitability. The average advisor works hard for his or her clients, but doesn't typically think about branding, growth options, or market segmentation.
For instance, the two were talking to an advisor last week who kept referring to HighTower Advisors LLC and Dynasty Financial Partners as interchangeable options, despite the fact that they have very different business models.
"Most don't understand what the options are," said Ruhlin.
Even more important, advisors don't always know exactly what they want. The key issues they should be focused on are growth, profitability, serving clients, transitions and making sure they are in the right firm or company, say Ruhlin and Straus.
The biggest challenge for advisors, according to the duo, is the lack of segmentation in the market, which inhibits growth and the ability to focus on niche services. See: Schwab encourages RIAs to adopt client segmentation but some don't approve.
Segmentation allows advisors, large RIAs, and even banks to have products and services that actually serve most of the clientele, instead of having too many advisors with too many products that don't serve all the needs of the client. One way is efficient and creates profits, while the other is inefficient, says Straus.
"Organizations that have segmented tend to do better than the industry average," he says.
Plenty of potential
Keith Taylor, vice president for an global financial services fund of The Carlyle Group, says the company's known Ruhlin and Straus for a couple years and that the duo have been providing informal advice and introductions for the firm.
"Their separate advice has helped shape our views on the industry as well as provided a number of valuable introductions," Taylor says of working with each of them independently for a number of years before Straus and Ruhlin joined forces. The two have been providing The Carlyle Group advice on investment strategy and introductions to RIAs and teams that specifically meet Carlyle's interests. Because of Straus' years of experience, Taylor says, he's able to offer insight about the challenges or inner workings of potential partners.
"Together, they bring a unique combination of contacts, industry vision and operating and structuring expertise," Taylor says of Straus and Ruhlin.
The possibilities in the industry are booming as more advisors start their own independent firms and as major banks try to spin off parts of their business. Ruhlin and Straus say.
"There is plenty of room in the market for consultants of all types," Roame agrees.
Right lid for the right pot
Because FallLine's key advantage comes from its co-founders' combined decades of experience, it's not the type of business where they could expand indefinitely, says Straus, or just hire business school graduates to go out and tell advisors what they're doing wrong. With just the two of them operating as consultants and no underlings, that might mean some years they only take on five projects and some they take on 15.
"We want to make sure the quality of advice we're providing is the best in the industry," says Straus.
Though it was just launched, he says, FallLine actually has a number of active assignments already after spending the last three months starting work on different projects.
"Our clients really run the gamut"— from a significant RIA measured in the billions to a team at a big organization looking to leave, Ruhlin says.
And, they said they've garnered interest from people they've worked with over the years.
"We're totally objective. There isn't one business model that's correct, but there's probably one business partner that is correct for each company we're dealing with," said Straus.
---
---
Share your thoughts and opinions with the author or other readers.
http://stroiprofi.net/user/kopetpdhtf/ said:
June 26, 2014 — 8:43 AM UTC
It can be reported that last calendar year was the best 12 months for sales of Apple's iPod, according to sector research firm NPD analyst Steve Baker launched last 12 months, Apple sold 32 million iPod. Apple iPod so considerably in sales before, also to Apple's delighted to celebrate outside, iPod accessory manufacturers may also be grin. For the reason that the accessories is much higher as opposed to profit but also iPod, based on NPD estimates, iPod is about 25% of your profits, whilst parts on the profits as high as 50%.
http://www.conveyormfg.com/contact.html said:
June 26, 2014 — 10:08 AM UTC
It's of some concern that some children are acquiring cardiac arrest when having Ritalin medication. To become fair, it truly is said the Insert and Notice deficit hyperactivity disorder medicines are resulting in sudden dying in youngsters with coronary heart condition. The American Coronary heart Association suggests that folks, which includes kids undergo a cardiac evaluation prior to beginning a training course of Ritalin sort medicines.
---
---