News, Vision & Voice for the Advisory Community
RMB Capital Management had been with Advent since it opened its doors in 2005 but was feeling the need for a change
March 2, 2012 — 4:24 PM UTC by Lisa Shidler
RMB Capital Management LLC, a $2 billion RIA, will migrate from Advent's Axys to Black Diamond without leaving the corporate fold thanks to Advent's $73 million acquisition of Black Diamond back in May. RMB will also upgrade to Advent Portfolio Exchange.
"This is exactly why Advent bought Black Diamond," says Bill Winterberg, principal of Dallas-based FPPad.com. "With a firm like RMB, they had one foot out the door and were considering leaving for the competition. It's very likely that if the two firms hadn't merged, they would have discontinued their relationship with Advent."
The ability to keep a huge firm like RMB in the corporate fold may validate Advent Software Inc. chief executive Peter Hess' big gamble on the purchase of Black Diamond. Before the merger, San Francisco-based Advent had become an almost accidental leader in RIA technology. See: Advent Software is squandering its market leadership by keeping focus on Axys, according to a hedge fund analyst's report.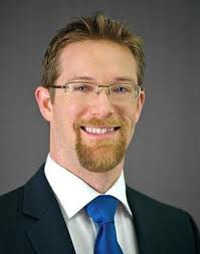 Bill Winterberg: This is exactly why
Advent bought Black Diamond.
In the meantime, Black Diamond, the Jacksonville, Fla.-based-up-and-comer in portfolio accounting software was rapidly eating Advent's lunch. See: Black Diamond is winning big accounts from Advent at an impressive clip
"RMB Capital Management shares Advent's dedication to client service," Hess said in a statement. "RMB's decision to migrate to both the Black Diamond and APX platforms affirms that our strategy to develop purpose-built solutions that meet the needs of distinct markets is delivering value to our clients." See: Peter Hess will take the CEO reins at Advent Software.
New technology needed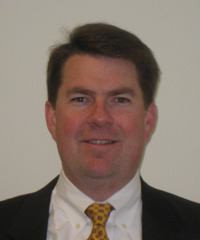 Walter Clark: We were talking to
Black Diamond before Advent purchased them.

RMB was in fact shopping around for new technology a year ago, says Walter Clark, chief operating officer for the Chicago-based RIA, and looked at a number of competitors including Orion Advisor Services, LLC, Tamarac and Black Diamond.
"We were talking to Black Diamond before Advent purchased them," he says. "It's too hard to say if we would have chosen Black Diamond." See: One RIA's unvarnished views on Advent, Black Diamond, Tamarac, IAS, Orion and Schwab PortfolioCenter after an odyssey of test drives.
Clark says that the rapidly growing RIA needed new technology particularly for its giant wealth management business. RMB had been using Advent Axys for portfolio management since it opened its doors in 2005, but it was evident to Clark that the firm needed updated technology to handle its wealth management, asset management and alternatives units. RMB, which now has offices in Denver and Jackson Hole, Wyo., is growing among clients with more than $10 million in assets. The firm has 800 households and the average household asset size is about $3 million.
Two in one
Once Advent announced it was purchasing Black Diamond, Clark says, company officials suggested the idea that his company could use two platforms — one from Black Diamond and one from Advent.
"We had not considered that we might need two systems," Clark says. "We were happy to see Advent's cooperation, and their purchase of Black Diamond was really a recognition that they understand these are different business units. It was kind of nice coming together and using both technologies."
Now, Black Diamond's platform will support RMB's wealth management business, offering a web-based user interface. In addition, RMB also selected the APX platform to support its asset management business. APX supports key elements of the investment process, including account aggregation, performance measurement, and flexible client reporting, all of which are particularly relevant to RMB's family office and institutional clients.
"We consider technology to be very important part of our business and we do want to deliver information to our clients in as many ways possible including mobile applications," Clark says.
Familiar faces
Clark is glad he didn't have to sever his long relationship with Advent.
"We did value the strength and stability of Advent, which was a partner we really enjoyed working with."
RMB, which keeps most of its assets under custody with Fidelity, finalized the contract in December and has been integrating the software for the last few weeks. It hopes to have the integration complete by the end of the second quarter.
Happy families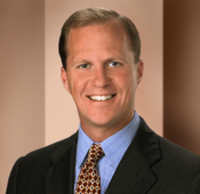 Dave Welling: They like the idea
of having two solutions with one
partner
Company leaders of Advent and Black Diamond say they're excited that RMB chose a product from each division and are happy to share this win because they realize that if the two firms were still separate, it's likely one of the firms would have lost out on the business.
"Ironically this is the exact reason we ended up buying Black Diamond, because we really feel they have the best solution for wealth managers," says Anthony Sperling, senior vice president and general manager at Advent. "Once RMB saw that our company is the best of both worlds, they decided to stay with us." See: The 10 most influential figures in the RIA business going into 2012, Part 2.
Dave Welling, chief solutions office for Black Diamond, says RMB had reached out to his firm a year ago, and he is pleased that it could keep the business. "They're a great success story," he says. "They like the idea of having two solutions with one partner."
Black Diamond has about 340 advisory clients with $100 billion in assets and has added about 60 new advisors since June.
"Advent's cutting edge technology, superior client service, and scalability made selecting the Black Diamond and APX platforms a clear choice," Dick Burridge, RMB's CEO and chief investment officer, said in a statement. "Advent has been a committed, strategic partner to us, and we are confident that the innovative solutions they provide will continue to meet our business needs and support our firm as we grow."
---
Mentioned in this article:
FPPad.com
Consulting Firm
Top Executive: Bill Winterberg
---
---
Share your thoughts and opinions with the author or other readers.
---