News, Vision & Voice for the Advisory Community
Jeffrey Carney will get back to his retail roots and could give a needed charge to the San Francisco broker's direct-sale efforts
March 14, 2012 — 3:53 AM UTC by Brooke Southall
Charles Schwab & Co. has found the right man to head up its branch network and jump-start the growth at its brick-and-mortar locations, according to industry headhunters, analysts and former Fidelity executives.
The San Francisco-based broker has about 300 branches nationally and it is putting Jeffrey Carney in charge of this physical presence of Schwab's brand name. He will not be in charge of the branches owned by franchisees of Schwab. See: Schwab spells out the details of its franchise plan. The story was broken last week by Reuters.
What jumps out about the hire is not the fact that Carney comes to Schwab from Putnam Investments, where he oversaw marketing and products as a senior managing director, but his five-year stint at Fidelity Investments, where he was a president overseeing retail and retirement investing under Ellyn McColgan, who was president of distribution and operations.
"Jeffrey Carney was a very well-respected executive at Fidelity. He was one of the stars," says Douglas Dannemiller, principal of Dannemiller Analytics & Consulting LLC of Duxbury, Mass., whose tenure at Fidelity overlapped with Carney's. "And that isn't my standard spiel on former Fidelity executives."
Title to be named later
Schwab declined to be interviewed for this article but allows that Carney will begin work in April. The company would not disclose his formal title or whether he will move from his current home in the Boston area to San Francisco.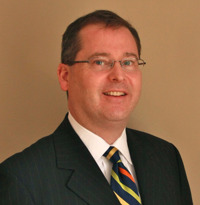 Doug Dannemiller: He was one of
the stars.
News of the move was a mild shock to one source in Boston who is familiar with Carney and who asked to remain anonymous. "I was somewhat surprised to see him leave, given his position [at Putnam and in light of his] relatively short tenure and [given] the positive momentum he was enjoying."
Carney joined Putnam in late 2008 after a brief tenure as president of retail at Bank of America Corp.
The source adds: "Then again, this move seems to return him to his roots on the direct side of the business. Plus, it's a chance to be the lead person, and I'm sure it's more money."
Thankless task?
Though the position has lots of potential, it's also something of a thankless job because making advancements on the branch side has proven difficult, according to one consultant who asked not to be identified. To illustrate his point, he recalled the relatively simultaneous and voluntary departures this year of Brigeman at Schwab and John Bunch at TD Ameritrade (replaced by Tom Bradley). See: John Bunch is hired as the new CEO of The Mutual Fund Store.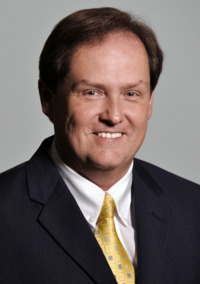 Greg Cherry: It'll be great
to sit back and see what
he can do with it.
But Greg Cherry, senior analyst at Boston-based Aite Group, thinks Carney, who until a year ago headed retirement investing at Putnam, has the potential be a real difference-maker.
"I don't think it's a thankless job at all, and it'll be great to sit back and see what he can do with it. There's a lot on the retirement side and the integration with the independent investor. There's also just a great need for advice. I think he can do quite a lot."
Schwab is building its advice business through its branches and recently rolled its private-client business into an RIA. See: Starting 2012 with a bang, Schwab will place its private client business under a new RIA.
Cherry adds that Carney will be able to draw on his experience at Bank of America Corp. and Putnam as well as Fidelity.
New shot at retail
Another former Fidelity executive, who overlapped with Carney, says that Schwab's new hire enjoyed an excellent reputation.
"I know a number of people who worked for him and they all felt he had his act together. He knew the industry and where he was going. He was very strong on advice and planning at Fidelity."
Carney was with Fidelity from November of 2002 to July of 2007 and with Bank of America from August of 2007 to October 2008.
"He's seen the breakaway activity and do-it-yourself investing from the standpoint of Fidelity, Bank of America/Merrill and Putnam. The perspective will serve him well," Cherry says.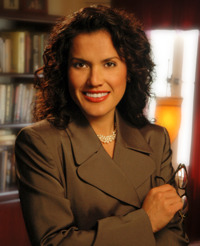 Cecile Munoz: People like him are
not hired to move the needle
10%. You hire him because you
want to build something much greater
than you have.
Other observers say that what lured Carney to Bank of America from Fidelity in 2007 was the chance to spearhead a massive retail investing effort. But that effort evaporated after BofA acquired Merrill Lynch the following year. Carney then joined Putnam Investments, where he was reunited with CEO Robert Reynolds, who he had known from his Fidelity days. Reynolds left Fidelity in 2007.
Carney did not respond to an effort by RIABiz to reach him through LinkedIn.
Potential
Cecile Munoz, president of U.S. Executive Search Inc. in Los Angeles, says that the hire of Carney is a big deal for the company.
"That's a fantastic hire for Schwab. People like him are not hired to move the needle 10%. You hire him because you want to build something much greater than you have." See: What one recruiter learned about Schwab's franchises after talking to Mary.
Munoz and others point out that it's the first time they recall seeing a Fidelity executive hired by Schwab. "Usually it's the other way around."
---
Mentioned in this article:
Aite Group
Consulting Firm
Top Executive: Frank Rizza
---
---
Share your thoughts and opinions with the author or other readers.
---