Sean Gultig: It's not often in business that you get to do a mulligan.
Brooke's Note: These small custodians just seem to keep popping up long past the time when the market is considered saturated with them. But guess what? They all seem to be succeeding. See: A peek inside the rising RIA custodians fighting to overtake the Big Four. Here is another one to be mindful of. They have woven in free Orion software and the ability to hold alternative assets and boast experienced execs from both Equity Trust itself and Fiserv.
A group of former Fiserv executives has banded together to help a little-known RIA custodian ramp up its efforts and convince RIAs to join its platform.
Denver-based Equity Trust Co. recently launched its advisor platform through its affiliate, Equity Advisor Solutions, which is loaded with its own portfolio management software, trading software and portfolio modeling, including components of Orion Advisor Services, LLC technology that is included in the company's offering and pricing. Company leaders say advisors can use its technology without having to make third-party-vendor deals, saving RIAs thousands each year.
Its chief competitor is Trust Company of America, which also features its own in-house technology platform, but Equity Advisor Solutions boasts that it is attractive for startups, breakaways and small and large RIAs alike because of its consulting and back-office support. See: Trust Company of America is giving RIAs more weapons for free-wheeling.
The firm helps advisors with invoicing and billing. In addition, Equity Advisor Services touts its willingness to hold alternative assets such as hedge funds, real estate and private placements — something other custodians do grudginglys. See: Schwab wins long-awaited green light from the SEC on alternative-assets distribution.
Cherry picking
Founded in 1974 as a registered broker-dealer, Equity Trust Co. has a long history in financial services but is still considered a relative newcomer to the RIA segment. In 1983, the company became a custodian and currently has more than 126,000 accounts and about $10.5 billion in assets — the majority of which having existed before the new platform was launched last December through Equity Advisor Solutions, also formed last year. All of the assets are held at custodian Equity Trust Co.
Equity Advisor Solutions is led by Sean Gultig, who was formerly vice president of advisor services at Fiserv Investment Support Services.
In 2008, TD Ameritrade bought Fiserv's retirement plan and advisor books of business making TD the third-largest RIA custodian at the time and giving it an instant $25 billion in new assets — including $15 billion in 75,000 RIA accounts. When asked about Equity Advisor Solutions' new offering, a spokeswoman from TD Ameritrade declined to comment. See: Where TD Ameritrade has come since its 2006 merger and where it is headed in 2010.
Given Gultig's 13 years with Fiserv, he says, it was only natural to want to re-create some its best aspects.
To that end, Gultig has brought aboard a number of former Fiserv executives in the last year to help build the new RIA unit — including Chris Easton as vice president of sales, Stephanie Gutierrez as vice president of product management and Lisa Orr, vice president and general counsel of Equity Advisor Solutions. In addition, Martin Dews heads up the firm's advisor relations team.
"It's not often in business that you get to do a mulligan," Gultig says. "Fiserv was very successful, but there were things we could have done better. To be able to cherry-pick the people I want to work with and build the technology has been an amazing experience."
On a mission
When Fiserv sold the retirement and advisor units, some Fiserv executives joined TD Ameritrade, including Skip Schweiss, current president of TD's trust company, but Gultig stayed to help the transition of Fiserv Investment Support Services' third business unit — the non-standard asset business — and stayed there until the end of 2009.
Gultig joined Equity Trust Co. in 2010, tasked with the mission of launching a new platform to lure RIAs because he felt that the industry was still missing a customized approach like Fiserv had, he says.
"With my history and the sale of Fiserv it became clear that no one else captured what Fiserv did in the industry," he says. "What we have created is not Fiserv 2.0, but something more unique and better than what we had at Fiserv."
Uphill battle
Even with the most experienced industry leaders on a team, a company like Equity Advisor Solutions still faces an uphill battle, says Philip Palaveev, president of Fusion Advisor Network.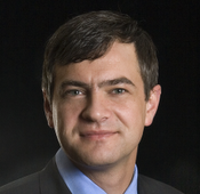 Philip Palaveev: In a young market,
you can simply be a custodian,
but that's not the case now.

"It's all about business 101 and in a mature market you have to differentiate yourself," he says. "In a young market, you can simply be a custodian, but that's not the case now. We're in a very mature stage of competition where advisors have very well-established relationships and all of your customers are working with someone else."
It's very hard to enter the RIA custodian race today unless a firm has something quite unique, agrees Charles "Chip" Roame, managing partner of Tiburon Strategic Advisors. He remembers Gultig from his Fiserv days but hadn't heard of Equity Advisor Solutions.
"As a general rule, I have long thought that the RIA custodian ship had sailed because it is a mature market," he says. "Success will be based on having something unique, or a willingness to take RIAs that the big three might not due to size and/or other factors."
RIA cost savings on the new platform
Gultig says he believes his firm's offering is different from the other custodians' because he has set up the platform to be attractive to startups, breakaways and small and large RIAs alike. Advisors don't have to gain third-party technology deals because they can use his firm's brand new technology solution. Trade-PMR also has its own technology aimed at start-up RIAs. See: Trade-PMR is elbowing its way into the RIA custody market with cheap software and expensive advertising slots.
Shareholders Service Group has taken steps to make Black Diamond Performance Reporting accessible to RIAs with small budgets. See: Several hundred small RIAs gain access to Black Diamond software at reduced rates.
The technology includes aspects of Orion technology. Gultig declined to get into the specifics of the Orion offering noting that it is proprietary. But he did say: "Our technology includes the primary components of Orion's offering, and then we specifically developed various specialized enhancements that are tailored specifically to integrate with the trust company's custodial platform and to address our clients' needs." See: Orion wins another RIA with $1 billion-plus in AUM.
RIAs with their own technology can easily come aboard his platform and use their own technology if they choose to do so, Gultig says.
Tech savings
But gaining access to Orion was one of the key reasons that Victor Guettlein, president of BluePrint Financial Services Inc., a small Arvada, Colo., RIA, is moving some assets away from TD Ameritrade. He has just $15 million in assets and says the biggest incentive for him is the new technology platform, which includes Orion technology without the added costs.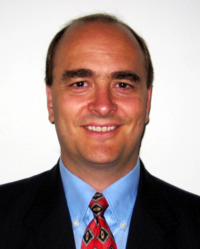 Victor Guettlein: They'll make the landscape
more competitive.
"I really think in the long run we'll get savings with technology fees," Guettlein says. His firm has about 75 clients. "These guys will grow their firm fast," he says. They're a bunch of go-getters and they've got a ton of experience. They'll make the landscape more competitive."
Trust Company competitor
Gultig acknowledges that his firm's biggest competitor is Trust Company of America, which already has similar technology in place allowing RIAs to gain access to technology in-house. See: How a small RIA custodian is making big waves.
For instance, Trust Company of America helps advisors manage their businesses, houses alternative assets and also provides a similar in-house technology suite for advisors. TCA chief information officer Dennis Noto says his firm's solution has been road-tested and is constantly being tweaked.
He says he's always speaking to advisors and ensuring that his company's technology is up to snuff. He's also keeping an eye on his competitors — no matter how small.
"I like to pay attention to everyone because I learn from everyone," Noto says. "I'm interested in how we bring things simply to advisors and make it easier for them so they can have one-stop shopping. With just three mouse-clicks you can rebalance an entire portfolio."
Hand-holding
Gultig says his company also takes a consultative approach with advisors and is willing to help them craft ways to bolster their business. For instance, the company will assist advisors who have been audited and help them compile the necessary reports. The company also helps advisors set up their disaster recovery efforts.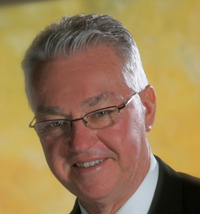 Rob Grey: We're not ruling them
out.
In addition, Gultig says Equity Advisor Solutions offers advisors the ability to hold all asset types, including the standard mutual funds and equities but also alternative investments such as real estate and hedge funds. See: Schwab wins long-awaited green light from the SEC on alternative-assets distribution.
Rob Grey, of RIA Denver Money Manager LLC, which has $106 million in assets, says he likes what Gultig has built. Grey's firm used to hold its assets with Fiserv Investment Support Services, and when TD bought the firm he kept his assets with TD.
TD Ameritrade Institutional is flexible with its onboarding of nearly all categories of alternative investments, according to spokeswoman Kristin Petrick.
"We have found this to work for 99% percent of advisors. We recognize the need for an alternative-asset custody and trading solution that supports the needs of all advisors. To that end, TD Ameritrade Institutional has been an early adopter and advocate of the [Depository Trust & Clearing Corp.]'s Alternative Investment Products service," Petrick says. "We've been working closely with the DTCC from the beginning, and currently 20% of the non-standard assets on our platform are on the AIP platform."
Name of Company: Equity Advisor Solutions
Address: 1700 Broadway: Suite 2120, Denver, CO 80290
Phone Number: 877-819-8918
Website: EquityAdvisorSolutions.com
Custodian: Equity Trust Co.
Founded: Operations began in 1974 as a broker-dealer and in 2003 Equity Trust Co. was established
Total assets in custody: $10.5 Billion
Number of RIAs: 464
Head of RIA custody business and executives starting year with company: Sean Gultig, president, Equity Advisor Solutions; 2011; Chris Easton, VP, Equity Advisor Solutions: 2011
Date of last major update to platform: December 2011
Minimum assets for Advisors: No minimum
---
Mentioned in this article:
---
---
---