Shirl Penney and Todd Thomson: The reason to [go independent] is that you want to build equity in something that's yours."
Missed yesterday's installment? Read it here.
5. Adam Bold – CEO, CIO, founder, The Mutual Fund Store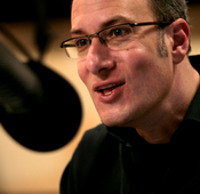 Adam Bold: We want to expand
our footprint.
In July, capping weeks of media speculation (See: Adam Bold: The Mutual Fund Store is not for sale) private-equity firm Warburg Pincus LLC announced that it had acquired a majority of the shares of The Mutual Fund Store, which had, in turn, cashed out its existing venture capitalists, Summit Partners, which had held a minority interest of Overland Park, Kan.-based firm since February 2006.
Adam Bold, still holds a "significant stake" and remains chairman and chief investment officer of the company, which he founded 16 years ago.
Bold made a success of the firm by going against the conventional wisdom of many RIAs who cater only to the high-net-worth client. The Mutual Fund Store doles out advice to thousands of affluent (or even sub-affluent) investors using the same processes and methodology in every store. See: Radio-star RIAs drive giant growth at national chains one $400,000 investor at a time.
Like his fellow RIA powerhouse, Ric Edelman See: The 10 most influential figures in the RIA business going into 2012, Part 2, Bold has touted his brand by establishing himself as a media presence through his radio program, broadcast on 70 radio stations throughout the country, and that has fed referrals for his business.
What to watch for
"We're not looking for dramatic changes," says Bold, a sentiment echoed by president of the firm, Chris Braudis: "We want to expand our footprint and keep doing what we're doing — [growing as a] nationally branded fee-based investment advisor."
But Bunch allows that his ambitions are high for his new company. "My goal is to become the biggest RIA in the industry."
The Mutual Fund Store currently has almost $6.6 billion of assets under management for 33,000 clients in 86 locations throughout the United States and plans to double the amount of stores in the next three years, according to Braudis. See: How Warburg Pincus plans to grow The Mutual Fund Store several-fold.
Since being acquired by Warburg, MFS has opened stores in Atlanta, Dallas, Little Rock, Ark., Tulsa, Okla., and Boise, Idaho, and has added stores in which it already had a presence in Cleveland, Chicago, St. Louis and Kansas City, Mo. It has also bought back some of its franchises.
MFS will continue to target the mass affluent, which Braudis says comprises a broad range of investors with assets from $50,000 to up to $1 million. But he points out that the firm also serves hundreds of high-net-worth clients as well. "We think of ourselves as being great at serving any kind of investor," he says.
One thing that bodes well for managing the assets of HNW investors is Bold's appointment of Thomas Sargent, the 2011 Nobel laureate in economics, to his advisory board.
Bold says he is happy with the quality and quantity of Warburg's involvement with the business.
"They're involved at a board level and have brought in new ideas, perspectives and resources but they have not been involved with day-to-day operations," he says. "So far, they've been great to deal with. That's why I chose them."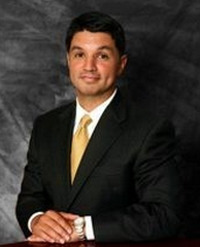 Felipe Luna: We let advisors have
their cake and eat it, too
— and we have real good
cake.
In our roundup of the 10 most influential RIAs going into 2012, we featured the men behind the big three aggregators, Focus Financial Partners LLC, United Capital Financial Advisers LLC and HighTower Advisors LLC, which are gathering breakaways and existing RIAs under their respective umbrellas to achieve scale, efficiency, a system of doing business and a national brand.
But while those firms have been snapping up multimillion- and multibillion-dollar RIAs and breakaways, CONCERT Advisor Services, under the leadership of Felipe Luna, has been flying under the radar, targeting smaller breakaways with around $100 million in assets who want to turn independent but don't want to start a business from scratch — and really don't half mind the wirehouse model.
Accordingly, Luna provides a "wirehouse-lite" model, keeping some of advisors' favorite aspects of a wirehouse life while giving them the ability to choose their own clearing firm and products. See: Wirehouses will create their own independent models, Tiburon report says. Similar to a franchise deal, CONCERT pays some upfront costs and helps advisors secure and negotiate a lease. Advisors typically take out a loan with CONCERT, which can range from around $20,000 to $30,000 for initial startup costs — an amount that generally gets paid off in a year or two, according to Luna. See: CONCERT Wealth Management nabbed 12 wirehouse teams in the last 12 months and this wirehouse-lite is just getting started.
What to watch for
To augment its fee-only brand, Luna says, the firm is about to roll out CONCERT Advisors, which will cater to hybrid advisors "who have too much commission-based business to walk away from," Luna says. The assets from that unit will be placed in custody with LPL Financial and the new division will be run by Doug Tabor, who will serve as president. Until recently he was senior vice president and regional director of wealth management at First Tennessee Bank in Nashville.
By leaning into the wirehouse model instead of railing against it, Luna, who founded the San Jose, Calif.-based firm 2005, seems to have found a solid niche: the firm has 65 firms under its wing — double the number of advisors from last year — and has $2 billion under advisement, compared with $1.25 billion at this time last year. CONCERT has 10 locations in nine states, predominantly on the West Coast and in the Midwest, with plans to open at least 10 more starting with Chicago, Luna says.
The firm's main competitive threat comes from recently formed consolidators such as U.S. Capital Advisors LLC, formed by Pat Mendenhall, a former star branch manager for UBS, in 2010 See: A HighTower-like consolidator rises from Texas ground and Washington Wealth Management, founded by Tony Sirianni in 2011 See: Former MSSB exec powers up Washington Wealth Management as branch-manager franchise.
Skeptics believe that CONCERT and firms like it might run out of steam as the breakaway movement slows down — and Luna seems to agree. Recently, the firm has begun casting a wider net, looking to attract smaller RIAs — those with between $30 million and $100 million in assets — to the CONCERT brand. "I think we have a value proposition for them. I think we can help them become more efficient," Luna says. "We expect to see a lot of movement in this part of the business in the next year."
CONCERT says that seven RIAs have joined the firm in the last six months, most recently Wealth Design LLC in Campbell, Calif., with $120 million in assets and and Wales Investments Inc. of San Jose, Calif. that brought with it $32 million in assets.
"We let advisors have their cake and eat it, too," says Luna. "And we have real good cake."
3. Robert Moore, CFO, LPL, and Andrew Putterman, CEO and president, Fortigent LLC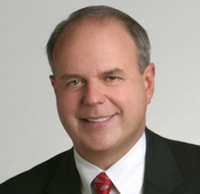 Robert Moore: Our role is to
be the enabling partner.
For LPL, the deal meant gaining a new foothold among some of the most elite RIAs in the industry. LPL is vying to become the fifth-largest RIA custodian behind Schwab Advisor Services, Fidelity Institutional Wealth Services, TD Ameritrade Institutional and Pershing Advisor Solutions LLC, and the deal could accelerate its bid to capture that prized position. See: LPL and Fortigent may be cooking up a merger, sources say. The deal could further serve LPL's bid to make itself as much of a force with high-net-worth — and even ultrahigh-net-worth — investors as it is with the mass-affluent crowd. (LPL's biggest RIA client, Ron Carson, also is on this list — see: The top 10 people to watch in the RIA business in 2012, Part 1).
For its part, Fortigent, which has $50 billion of assets on its platform from 90 clients — mostly RIAs — has been able to show tremendous growth both in terms of its quality and quantity of clientele. See: How Fortigent got $50 billion on its platform by treating an RIA pain-point. Yet Fortigent's growth may have come at a steep cost, as providing a high level of service at relatively low fees makes profitability hard to attain. The LPL deal gave Fortigent the capital it needs to prevail in a competitive market that demands significant staffing.
An unusual wrinkle in the deal is that Putterman, Fortigent's CEO who has been with the firm since 1997, will now report to Moore, LPL's CFO, who has been with the company since 2008. But the personal chemistry between the two executives served them well as the deal was in the works and may bode well for the future, according to Liz Nesvold, managing partner of New York investment bank Silver Lane Advisors LLC, who was instrumental in the deal making process.
"When the lawyers got hung up, they turned to the principals, who got along so well … I'd love to say every deal is such a nice fit. We'll see what they do with it," says Nesvold.
What to watch for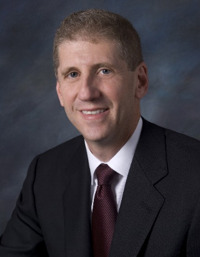 Andrew Putterman: This acquisition will speed
up the evolution of the Fortigent
platform.
Industry observers don't know quite what to make of this merger and whether or not there are legitimate synergies. LPL reported less-than-stellar fourth-quarter earnings last month, but found reasons for optimism as the firm marked its first year as a publicly traded company. At the time, Moore said that even though LPL's acquisition of Fortigent would not affect 2012 earnings, the deal has been generating strong interest from existing advisors and from prospects. See: LPL sees bright spots amid sideways 4Q earnings report. Company executives are certain that they have at least a good starting point.
"This acquisition will create new possibilities for speeding up the evolution of the Fortigent platform and expanding the ways in which we can fuel advisors' success in our distinct market space," says Putterman. Examples of add-ons from LPL might include unified managed accounts, goals-based reporting and automated billing, he added.
According to Moore, LPL is taking a relatively hands-off approach. "Our role is to be the enabling partner," he said at the time the deal was announced.
There is a question of whether ownership by LPL will affect the referral flow to Fortigent as asset custodians that compete with LPL might be less inclined to help their big RIAs form relations with an LPL-owned company. Both Moore and Putterman declined to be interviewed directly for this article.
Moore said in a statement: "Leveraging the strength of Fortigent's proven offering expands our presence in the HNW space in an accelerated and highly efficient manner and allows the firm to support an even broader range of financial practices. LPL Financial RIAs, advisors and financial institutions with sophisticated practices, and those that are already serving this space, will have the opportunity to work with Fortigent to support and grow this part of their business."
And Putterman commented, via e-mail: "Fortigent brings a robust platform of research, reporting, and alternative investment solutions designed specifically for the RIA and HNW space. LPL's resources will now give Fortigent a larger foundation for driving innovation and delivering the enhancements that will empower advisors to continue to grow their practice."
2. Neesha Hathi: Vice president for advisor technology solutions, Schwab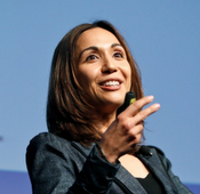 Neesha Hathi has many eyes on
her as she build's Schwab's next
generation of RIA technology.
Resolutely resisting the "first-to-market-itis" that has fueled its competitors' efforts to create open-architecture platforms and to weave third-party vendors into their systems, Schwab's custody unit is constructing its grand ecosystem for RIAs brick by brick — and under the glare of industry scrutiny. The burn of this glare is all the more acute because Schwab is the market leader and it started its integration effort years after Fidelity got a good start on WealthCentral. See: Fidelity wins converts to WealthCentral, but most of its advisors have yet to make the switch and Pershing with NetX360. See: Pershing believes its case for NetX360 as the Apple equivalent for advisors is solid.
Neesha Hathi, who heads up RIA technology, has overseen this project since its inception. Along with RIA chief Bernie Clark, she first unveiled the grand plan — then called Project C — in a webcast in May 2010 See: Schwab unveils a plan to create a grand ecosystem of top technology vendors to RIAs.
Getting on to two years later, Schwab Intelligent Integration, as it is now called, is still a tantalizing work in progress. Industry-watchers looked to Schwab's November IMPACT conference for an announcement of a watershed moment, but aside from previewing its first three integrations — one with Junxure and two with Salesforce — and a partnership with another CRM system vendor, Salentica, none were forthcoming. See: Schwab chooses some giant software partners, apparently with big RIAs in mind.
Hathi has stayed cool to the idea of embracing an API-centric approach in which a company reveals its technology code to third-party vendors and allows them to integrate from the other direction. Two other factors that have slowed Schwab's progress are its determination to study RIA work flow and build to it, and also its decision not to put its own technology at the center of the universe that it is creating.
"It would be much simpler to say: 'Let's make Schwab Advisor Center the center of the universe,'" Hathi said in a November interview. See: What Neesha Hathi has to say about Schwab's oh-so-slow-but-steady technology initiative.
In the meantime, Fidelity continues its efforts to weave third-party vendors into its system and to make the technology mobile-friendly. See: Fidelity is set to add Envestnet, Redtail, Morningstar, AppCrown and Salesforce to WealthCentral.
What to watch for
As Mel Brooks once said, "It's good to be king," and Hathi and her colleagues seem convinced that King Schwab, with its control of the accounts of 7,000 advisors with about $700 billion of assets, can afford to take the time it needs to focus on creating a better integration experience for big advisors that have largely already picked their technology provider, as opposed to tabula rasa breakaway brokers prepared to plug and play into an all-new system. Schwab's competitors, of course, see this as spin for the fact that it is late to the party in terms of creating a spider web of interwoven technologies.
At last month's T3 conference, the firm officially premiered two key platforms as part of the Schwab Intelligent Integration initiative: Schwab OpenView Integrated Office, its turnkey platform, and Schwab OpenView Gateway for Salesforce, provided by Schwab Intelligent Technologies, its open-architecture technology platform. See: RIAs flock to Dallas for the T3 technology conference.
The first five work flows for the Salesforce CRM integration are currently available, and more will be added throughout 2012 for working with Schwab and Schwab Open View Gateway. CRM providers will also be announced throughout 2012, says Hathi.
The one new vendor named at IMPACT was Salentica, a CRM provider favored by many of Schwab's larger RIA clients. It has created a customized version of Microsoft Dynamics for RIAs. Schwab is still working with the Toronto-based company toward integration and Hathi expects to make an announcement about the pilot program and a timeline for its general availability in the middle of the year. What Salentica is doing with Microsoft is similar to what AppCrown is doing with Salesforce. See: How AppCrown got a big RIA footprint overnight by handling Salesforce implementations.
"We spent last year developing infrastructure and that's done," says Hathi. "Now we're working on new solutions and rolling them out." In the meantime, she reports receiving "great feedback" from her constituency.
In other words, stay tuned.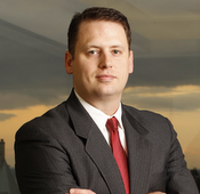 Shirl Penney: Firms wouldn't continue to
plug into us if we were
an added layer of expense.
Dynasty Financial Partners LLC came into existence a year ago with a splash — riveting the industry's attention with a giant advisor win, an impressive list of backers, youthful founders, a lengthy Bloomberg feature story, not to mention a lawsuit — and has been making big waves ever since.
Yet at first glance, it was hard to quite pin down what kind of animal this new entity was: Not quite an aggregator and not quite a consulting firm or outsourcer. See: What exactly is Dynasty Financial Partners and why is the Smith Barney execs' startup gaining so much attention?.
It is in fact, a hybrid: a well-funded outsourcer — a vendor of vendors — that aims to provide full-service support for top-of-the-line RIA teams culled from corner offices at wirehouses, as well as providing sophisticated business advice to their owners.
The leaders of the New York-based firm are Todd Thomson, a former head of Smith Barney and Citigroup's private bank, and Shirl Penney, a former Citigroup wealth management executive. See: In a Q&A, Todd Thomson explains why Wall Street's glitter faded beside Dynasty opportunity.
In January, Dynasty settled its legal issues with Bank of America, which had filed suit against one of the first teams to join the new firm. See: Bank of America throws a legal wrench at big wealth management start-up. This cleared the way for Dynasty to build an impressive platform composed of technology, investment research and asset-backed lending services that big advisors could access in total or a la carte for a fee of less than 30%. See: Dynasty Financial Partners ends legal squabble with Bank of America, clearing deck for growth.
In April, Dynasty brought aboard Loren Morris, formerly Schwab's front man for talking to RIA consolidators, as partner and director of RIA services, strengthening ties between Dynasty and Schwab. See: Schwab strengthens its hand against Fidelity via hot NY startup.
In July, it signed on its first non-breakaway RIA client, Cypress Trust Co., with its more than $1.2 billion of assets under administration and management, to its wealth management platform. See: Dynasty Financial nabs a big Florida RIA as a client, pulling closer to Schwab.
In October, Dynasty netted the high-profile account of Lori Van Dusen's firm, LVW Advisors, which manages about $4.9 billion of assets, and sowed the seeds for a possible symbiosis with Focus Financial Partners LLC. See: Dynasty Financial wins the account of Lori Van Dusen's new RIA through Focus Financial.
And almost a year to the day it was formed, Dynasty brokered and financed an impressive deal with Envestnet to build a platform giving large RIAs a heretofore unaffordable option to gain access to Callan Associates Inc., a leading research firm, a move Thomson and Penney believed would be the final piece of the puzzle needed to lure nervous breakaways teams from their wirehouses. See: Attack of the killer app: Dynasty targets the corner-office broker by combining Envestnet and Callan.
2012 started on an auspicious note as Dynasty and Black Diamond joined forces to pick off Alexandra & James with its nearly $1 billion of assets under advisement. See: Dynasty Financial and Black Diamond combine to pick off a big family office helmed by women.
What to watch for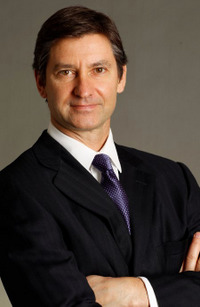 Todd Thomson: We've been able to
reduce the cost of the platform
and add value.
Dynasty, with current assets under management of $10 billion, currently has nine firms — four RIAs and five breakaway teams — on board. Four of those firms have $1 billion or more in assets with the lower end in the $250 million to $500 million range. Last month, Penney and Thomson announced its most recent team — a big Smith Barney breakaway, King Wealth Management Group. See: Dynasty adds Larry King, a cornerstone advisor of legacy Smith Barney's family wealth unit. It'll likely bring over more than $1 billion of assets.
Five years from now, Dynasty hopes to be at 100 firms and foresees that the even split of established RIAs and breakaway ratio remaining constant.
Five years from now, Dynasty hopes to be at the 100-firm mark. It has largely kept its business development close to its New York home as it worked to make certain that it delivered on its big promises of support. As the firm gets its feet under it, however, it's looking to expand westward.
"We were strategic at first," says Penney. "We wanted to be able to get to offices quickly to make sure the service models were working before we exported too far from home."
Now, however, Dynasty is talking to large RIAs across the country, and Penney and Thomson say to expect announcements of new teams signing on in the near future, adding that the firm will be appointing new board members that have a presence outside the East Coast.
The company no doubt will begin to benefit from having established a track record. At the same time, competitors are drawing a bigger target on its back as they realize that the startup is showing signs of gaining traction.
Though its business model keeps it out of direct fire because of its unique qualities as a vendor of vendors, it also means that Dynasty has overlap with a wide range of vendors that include turnkey asset management programs such as Envestnet, wealth management outsourcers such as Fortigent LLC and aggregators such as Focus Financial and HighTower Advisors. Asset custodians and technology companies also overlap in services provided. Initially it was thought that Dynasty might work closely with roll-ups but so far there is only one instance — Envestnet — of an advisor straddling both.
Layer of expense?
Aggregators may see Dynasty as a competitor because both models address the issue of creating a soft landing for a big, successful broker who wants to practice as an RIA. We're already hearing of instances in which aggregators are telling breakaways that Dynasty adds a layer of expense.
Penney and Thomson vigorously counter that premise.
"We've spent a lot of time running [our firms'] profit-loss statements, says Thomson. Our teams are comfortable that the economics are better on Dynasty than any other opportunity."
"Look at our growth," says Penney. "Half are breakaways and half are independents who are plugging into us. They wouldn't continue to do so if we were an added layer of expense." He also cites the firm's loan program, in which Dynasty provides deal capital, and the firm's wholly owned insurance business, as well as the firm's ability to buy in bulk on behalf of a wide constituency of advisors.
"Yes, we charge," Thomson says. "But we've been able to reduce the cost of the platform and add value."
That aside, both men say that the sharp-penciled economics of joining Dynasty is pretty far down the list of considerations for firms that join them.
"Breakaways find the economics compelling," says Thomson. "But the reason to [become independent] is that you want to build equity in something that's yours."
---
Related Moves
September 24, 2019 – 2:02 AM
---
August 19, 2020 – 2:18 AM
---
October 5, 2018 – 7:40 PM
---
---
Mentioned in this article:
---
---
---
Jeff Spears
March 13, 2012 — 10:37 PM
Now I know what it feels like to be a Cubs fan…"Wait 'till next year"
Impressive list.
Bill Winterberg
For spot #2, I would have selected Jon Patullo, Managing Director of Technology Product Management at TD Ameritrade Institutional.
Consider the growth of the Technology Product Management team managed by Patullo, starting from essentially a single handful of employees to a group of dozens today.
What Patullo's team is achieving with Veo® Open Access is something to be followed closely in 2012 as a driving force for the RIA business.