News, Vision & Voice for the Advisory Community
Both big custodians like NFP as a partner; in other news, Morningstar warms to alternatives, EP makes a hire, JHS gets bigger by 75
March 13, 2012 — 4:09 AM UTC by Lisa Shidler
NFP Advisor Services Group, which has a partnership with Schwab Advisor Services, announced last week that it is entering into a similar arrangement with with Fidelity's National Financial Services. See: With Schwab [and maybe Fidelity] as custody partners, NFP is positioned to make a run at the hybrid market.
NFP has been working to bolster its emphasis in the hybrid advisor market with its platform, NFP IndeSuite. which offers a single log-in aimed at advisors who have commission and fee-based business.
NFP says that the clearing and custodial services offered through Fidelity Investments subsidiary National Financial Services LLC will be fully integrated into IndeSuite. NFP Advisor Services Group has about $10 billion in assets and 1,700 advisors. Parent National Financial Partners Corp. is also a well-known roll-up. See: Bibliowicz's turnaround plan for National Financial Partners includes rolling up RIAs.
NFP went public in 2003. Last year, revenue for all three of its businesses grew to about $1 billion, up from $981.9 million in 2010.
NFP has had a partnership with Schwab since last year and James Poer, president of NFP Advisor Services Group, says the firm continues to look for additional partners.
"We launched with Schwab last year with the goal of bringing on other world-class partners," Poer says. "That's why we're partnering with Fidelity — because of what they bring to the table."
Schwab spokeswoman Lindsay Tiles says her firm's partnership with NFP is going well.
"We do still have a strong relationship with NFP, and IndeSuite is one of the options we discuss with advisors who are considering independence and want to maintain some commission business," she says. "We find that IndeSuite is particularly appealing to advisors who want to completely outsource their brokerage and advisory back-office and technology operations.
This new tool will be a boost for hybrid advisors, says Sanjiv Mirchandani, president of National Financial Services.
"This is an offering that gives a great amount of integration to an advisor who is an independent RIA but still has some commission business," he says. "We think this is an excellent option for a segment of advisors."
JHS folds in new broker-dealer
Tampa, Fla.-based RIA and broker-dealer JHS Capital Advisors LLC is working on integrating 75 advisors after it purchased the retail operations of Paulson Investment Co., a subsidiary of Portland, Ore.-based Paulson Capital Corp. See: How a B-D with its own RIA — and a strict door policy — went from $1 billion to $2 billion AUM in a year.
The deal, subject to approval by the Financial Industry Regulatory Authority Inc.,would add about $1.1 billion in assets to JHS, which currently has about 100 advisors who manage more than $2 billion in client assets.
Although Paulson's client assets will transfer to JHS, Paulson will still operate as a boutique investment banking firm.
The former Paulson advisors will become registered representatives of JHS and will continue to custody assets with RBC Correspondent Services, a division of RBC Capital Markets LLC. See: RBC hires another Fidelity alumnus to boost its RIA unit's sales.
Paulson, a brokerage firm, has been mostly focused on transactional assets but was recently changing the mix to become more fee-based, says Trent Davis, president and CEO of Paulson.
He says that advisors with Paulson have about 15% fee-based business and did have some RIA assets through RBC.
"It's easy to see that we were losing money and wanted to go to a different direction for the company. We were based on trading and investment banking," Davis says. "We wanted to find a firm in RBC that was better equipped to handle our retail business so we can concentrate on investment banking."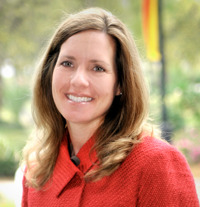 Eileen Canady: When we got together,
we realized our company cultures mixed
perfectly.
Davis says it was a good fit because JHS does use RBC. "They have a lot of synergies in terms of platform," Davis says. He feels the advisors now have better access to more products and services with JHS.
"This is going to be an upgrade for our reps getting on their platform," he says.
The two companies fit well, says Eileen Canady, vice president of strategic development at JHS.
"When we got together, we realized our company cultures mixed perfectly, she says. "Not only do our business models align, but our cultures align too. We're looking forward to growing our firm with folks who fit our culture."
Morningstar launches new alternatives section
Chicago-based Morningstar, Inc. just launched a new alternative investments center on its website, morningstarAdvisor.com.
The revised site features expanded alternatives content, including detailed educational information, videos, and analysis for financial advisors.
In the past, the fund-tracker didn't have a special section devoted to alternatives on the free portion of its website, says Josh Charney, an analyst.
"Advisors always want more information," he says. "Institutions were first to the game in alternatives but we're seeing other advisors pick up on them now."
Giant California RIA poised for growth

Bennett Gross: Bennett Gross: You build
relationships with HNW clients and you
can help them with a team
of experts that gets them through
their financial needs.
EP Wealth Advisors, a $1.1 billion Los Angeles RIA poised for growth, recently lured Bennett Gross as an investment strategist. See: Looking for a second growth spurt, a billion-dollar-plus RIA hires away a Nuveen global ops man.
Gross had worked at Windward, a small RIA-based in Los Angeles, and most recently was at RIA Pacific Wealth Advisors for about four years.
"You build relationships with high-net-worth clients and you can help them with a team of experts that gets them through their financial needs," Gross says. "I find that very rewarding. I thought my experience working with individuals would be a great fit."
Gross is bringing over about 40 clients with assets of about $50 million and these are clients he's worked with for many years. "I don't want to give up that contact with clients," Gross says.
Patrick Goshtigian, president of EP Wealth Advisors, says the company's client base is mostly located in Southern California, but he's hoping to expand to other locations.
Goshtigian feels that Gross is an excellent fit for the firm."We love the fact that he has these very good long-standing relationships with clients," Goshtigian says. "His institutional background is also a great addition to our portfolio management team."
Right now, EP Wealth Advisors has nearly 1,400 clients. And Goshtigian says he's hoping to recruit additional advisors like Gross either by lifting out of other RIAs or even through other acquisitions. See: RIAs reveal their M&A war stories with 200 Schwab IMPACT attendees.
VA, mutual fund IRA aimed at hybrid advisors with lower-net-worth clients
Sammons Retirement Solutions recently launched two new variable annuity and mutual fund individual retirement account products that the company is hoping will appeal to hybrid advisors who may be looking for commission-based annuities for clients with lower assets.
The company is targeting the independent-broker-dealer arena and president Bill Lowe says he's been working to build this business, which is focused on rollovers.
This is the perfect solution for RIAs who have hybrid business and have clients with smaller accounts around $150,000 to $200,000. See: An inside look at why LPL Financial is leading the charge with fee-based variable annuities.
Laser App Software is providing the technology to help the company expand its reach to some 100,000 advisors though many broker-dealers, says Robert Powell, vice president of sales and marketing. See: Laser App is showing the prosaic business form's sexy side at its San Diego conference.
---
Mentioned in this article:
---
---
Share your thoughts and opinions with the author or other readers.
---